*This post was sponsored by Ling Ling, all opinions expressed in my post are my own.*
Alright moms, time to get real. As much as I want to say that I make super healthy from scratch meals every night of the week to feed my family, that just is not true. Some nights, I am just too busy to make a full on homemade meal. On nights like these, which may happen more often than I would like to admit, I like to turn to simple but delicious frozen meals. Along with frozen dinners, there are a few other little hacks I like that use to simplify weeknight meals.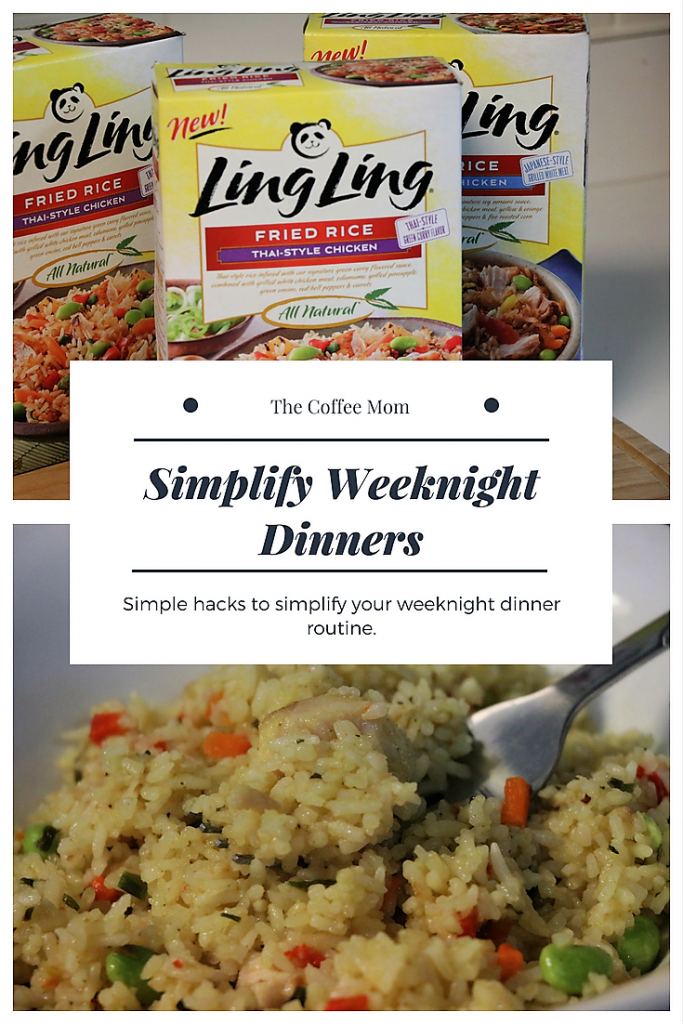 Simplify Weeknight Meals
No matter if we are working moms, stay at home moms, or something in between, we all have at least one thing in common. We are busy! Sometimes we just don't have time to get everything done, including cooking a full from scratch dinner. As much as I would love to say I cook a four course meal from scratch every night, that is the farthest thing from the truth. Since I am so busy, and I know you are too, there are a few simple hacks that I like to use to simplify weeknight meals.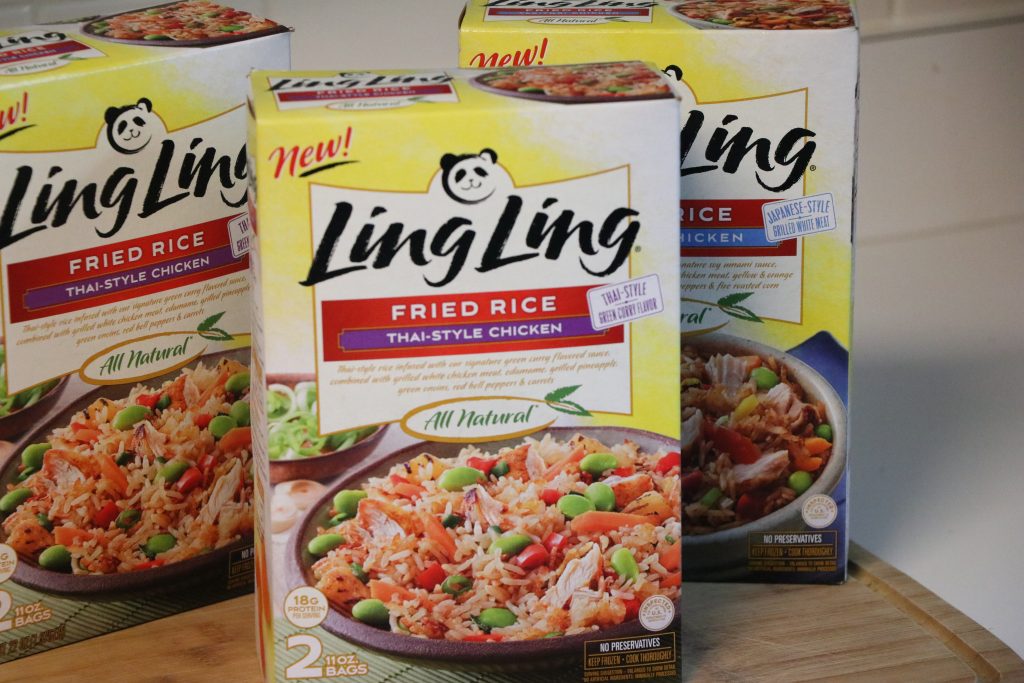 Meal Planning
In order to save myself some precious time, I love to do meal planning. Deciding a week in advance what we will have for dinner on any particular night makes my life so much easier. It is pretty simple to plan some dinners along with a grocery list in order to save time during the week. I know what we are having, and I know that I have everything to make it. Trust me, there is nothing worse than finally deciding what to make for dinner, only to realize you don't have all of the ingredients.
Meal Prepping
I am not the world's biggest meal prepper, but I do like to do it once in a while. Meal prep really goes hand in hand with meal planning. If I have the meals planned out for the week, I can then pre-chop or pre-cook anything that I need to in order to save time on a weeknight. Having everything already cut up and ready to go really gives me more time during the week to spend with my family.
Slow Cooker
Anyone who reads my blog knows how much I love slow cooker recipes. Using a slow cooker can help save time and simplify weeknight meals. All you need is a good set it and forget it recipe. You can prep slow cooker meals in advance as well and just dump everything in your pot in the morning, let it cook all day, and be ready for dinner by time you get home.
Ling Ling Fried Rice
So one of my go to ideas for a busy weeknight is to use a Ling Ling Fried Rice meal. Some nights, the meal plan fails, you forgot to plug in the slow cooker before leaving the house, or you left your frozen prepped food in the freezer. Trust me, it all happens to the best of us. When I am having one of "those" nights, I reach for an easy Ling Ling Fried Rice meal and can have dinner on the table in less than 20 minutes!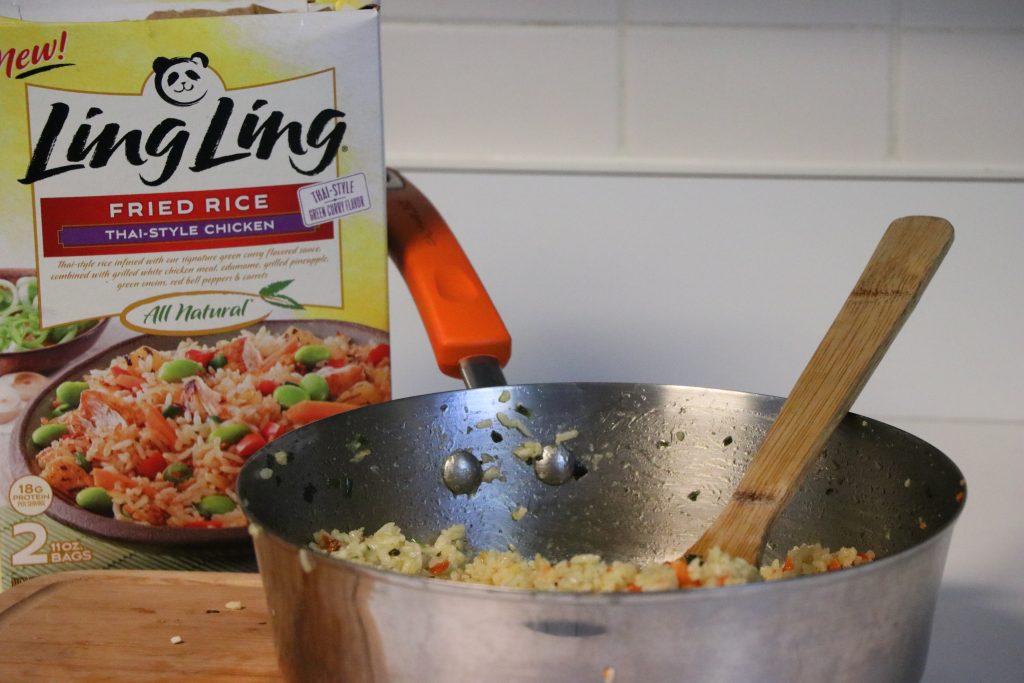 There are quite a few flavors to choose from, which makes it a great option in my home. I usually let my daughter pick which one she wants, and typically that ends up being the Thai-Style Chicken. The other flavors available include Yakitori Chicken, Yakiniku Beef, Chinese-Style Vegetable, and Bibimbap Beef.
Since Ling Ling utilizes infusion cooking, the rice is infuse with their signature sauces and each bite is bursting with flavor. These are high quality, and a wonderful and less expensive alternative to traditional takeout.
Giveaway!
Y'all know I like to save money, so I have teamed up with Ling Ling to offer you this amazing giveaway to help you simplify weeknight meals! You can enter to win one of ten gift cards valued at $100! It is easy to enter and it will run until the 20th of the Month.
Ling Ling Asian Kitchen Giveaway

Now that you know what my time saving hacks are, I want to hear what you do to simplify your weeknight dinners!