Can I just say that I have a major obsession with Thanksgiving food? Casseroles are some of my favorite dishes. Typically casseroles are super easy to make, and are a Thanksgiving staple. My husband's favorite is the simple green bean casserole. Honestly, I should make this more often because it is so easy to make. So if you ware looking for a really easy dish to take to a Thanksgiving get together, you should check this recipe out.

Simple Green Bean Casserole
Seriously, this recipe is so easy that I almost feel silly posting it. I have seen a lot of really interesting green bean casserole recipes that are new twists on this classic dish, but this is not one of those recipes. This is the classic and simple green bean casserole that we all grew up eating at grandma's table on Thanksgiving and Christmas.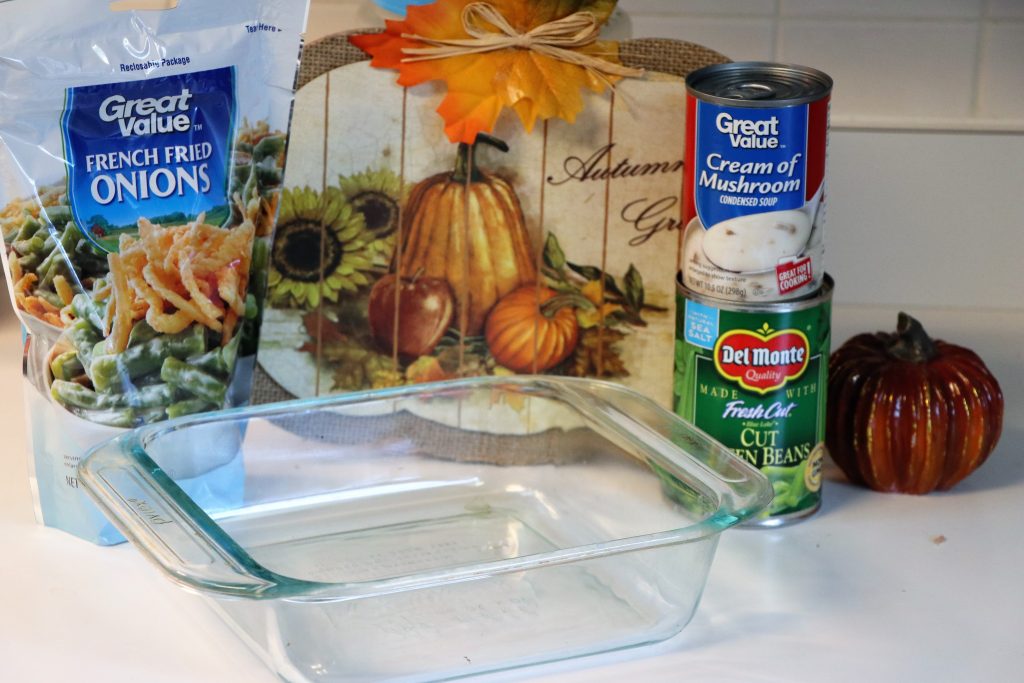 I ended up making a rather small batch, but the beauty of this recipe is that you can double it rather easily. Depending how large of a crew you want to feed will determine how much of each ingredient you will need.
My small batch used 2 cans of green beans, 1 can of cream of mushroom soup, 1 bag of fried onions, and about 2/3 cup of whole milk.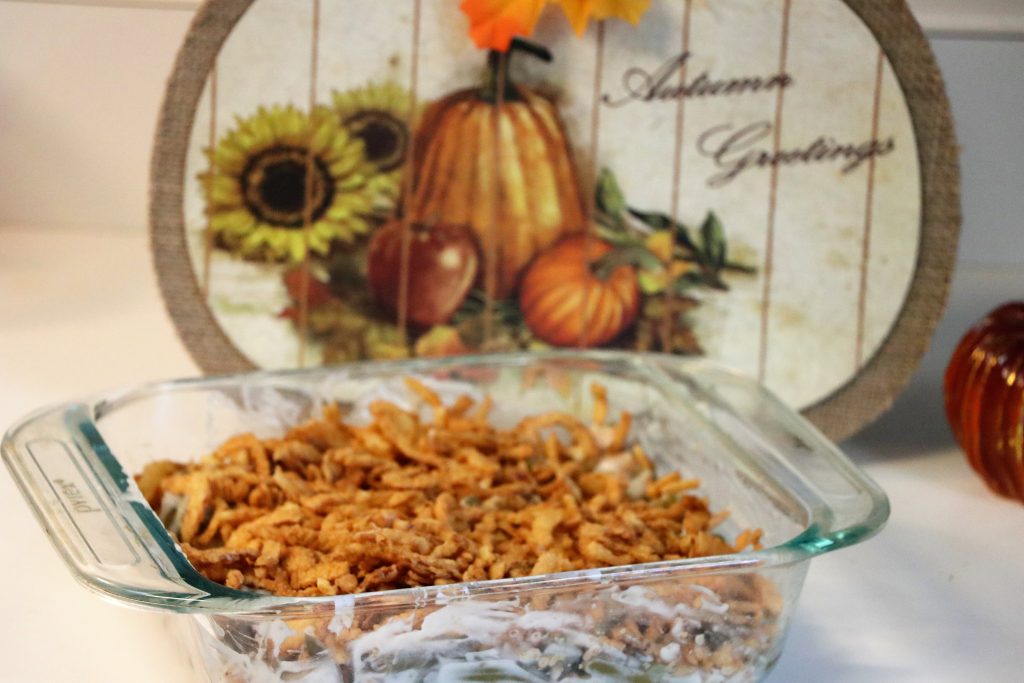 All you need to do is mix together your green beans ( drained), cream of mushroom soup, milk, and about 1/4 of the onions. Feel free to season with salt and pepper to taste. Then you just top with the rest of the fried onions and you are good to go. Bake your casserole at 350 for 15-20 minutes.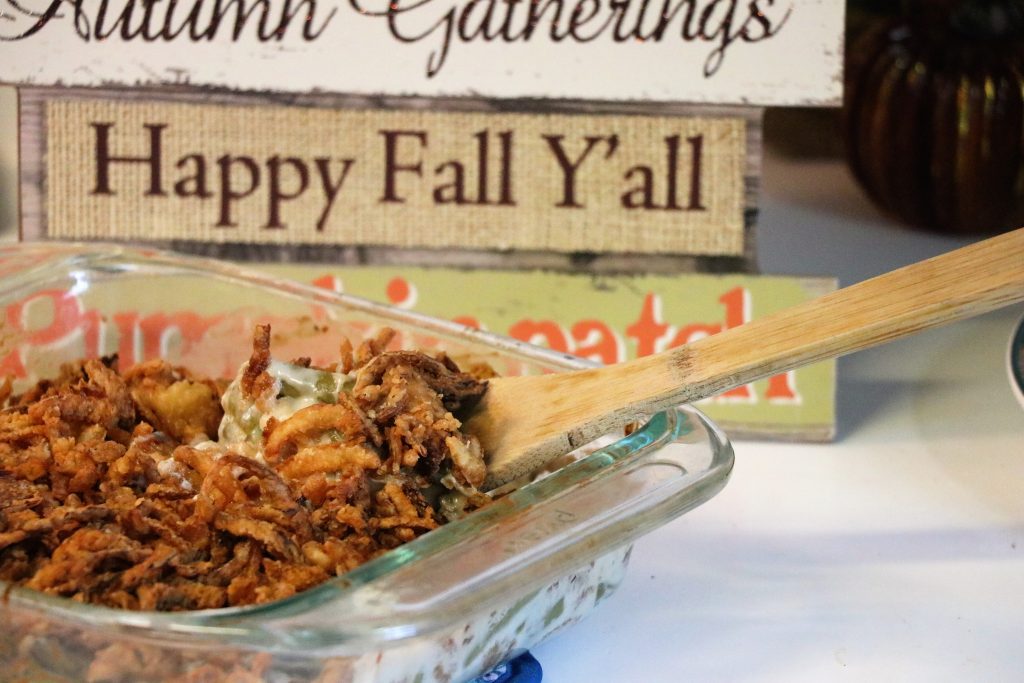 Seriously, that is it! You are now ready to enjoy this Thanksgiving classic. I told you I feel silly sharing this, but I know there are some out there who want just the basic version of this classic.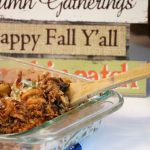 Simple Green Bean Casserole
The Thanksgiving classic simple green bean casserole
Ingredients
2

Cans

Green Beans (Drained)

1

Can

Cream of Mushroom Soup

1

Bag

Fried Onions

2/3

Cup

Whole Milk

Salt and Pepper

to taste
Instructions
Mix together drained beans, milk, cream of mushroom, and 1/4 of the onions into a baking dish.

Top with remaining fried onions.