Being a working mom is one challenging endeavor, especially if you are a new mom. If you have recently conceived a newborn or are expecting one, you are probably experiencing a mixture of feelings. From feelings of exuberance to anxiety and feeling a little overwhelmed, all these feelings of motherhood are normal, and there are ways you can easily control or tame them.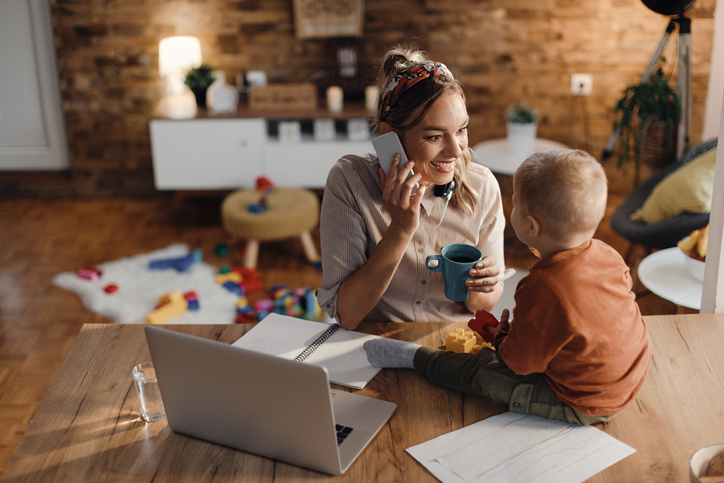 Although managing your assets finances may seem to be of less priority than the general health and wellbeing of your child, it is a very crucial task that has its long-term benefits for you and your family when it comes to equipping your home with all the necessities that will assist you in your motherhood.
The following tips will help you boost the potency of your financial status as you venture into motherhood.
Set Savings Goals and Work Toward Them
As a new mother, it may be challenging to plan ahead when constantly taking care of your baby. In addition, as your child grows older, they will begin to get involved in their hobbies and life transitions. With this growth comes the need for budgeting for events like medical appointments, sports activities, and schooling.
Before committing to a monthly savings goal, analyze your spending and saving habits. You will learn how much you need to add to your child's savings account every month without jeopardizing your budget. Keep in mind that an emergency fund should be the first step since children are unpredictable.
It can be challenging to track your finances and commit to your goals with multiple individual savings accounts. However, considering practices such as saving more as a family allows you to manage your family spending and saving habits and teaches your children financial lessons.
Take Care of Your Expanding Household
You all wish to live disaster-free lives; but, life is full of uncertainties, particularly when your children rely on you. Consequently, putting in a support structure to protect your children is very important.
Building a successful family contingency plan entails acquiring adequate life insurance, appointing custodians for your children in a will and managing your funds so that you and your family can cope with any life challenges without stressing about how you will pay utility bills.
Another aspect of a successful contingency plan is planning for bankruptcy. It would be best if you prepared your family for survival in the occurrence of bankruptcy by consulting with bankruptcy and tax resolution entities that will enable you to get benefits like homestead exemption, which will protect your properties in case of bankruptcy.
Consider Recyclable Items and Hand Me Downs
Being cost-conscious when purchasing items for your child can be beneficial in the long run. Before purchasing all the items required to raise children, check with your friends and relatives whether there are items you can borrow that they don't use. Bassinets, clothes and changing tables can add up. Consider reusing items that are in excellent condition rather than buying new ones.
Purchasing adorable baby clothes is one way of overspending but don't get ahead of yourself since the baby may overgrow them quickly, leaving you with more unused clothes. Instead, stick to purchasing neutral colored items when shopping. In doing so, you will get to reuse the same items when you decide to have other kids in the future, thus saving you money.
Make a Childcare Plan
The maternity leave period flies faster than you expected for a working mother. That is the time when you'll need to find someone to take care of your child while you're at work, which will add a significant amount of money to your regular expenses.
When planning your budget, don't forget to account for the costs of hiring a nanny or caregiver. First, the cost will cover entertaining activities like date nights and nights when you work overtime. Besides, you'll have less of a credit crunch when it's time to reimburse the caregiver if you've planned.
Becoming a mother requires a lot of hard work, but it also offers the most satisfying experience in life. The better prepared you are with your funds, the more assertive you will nurture your young one. Keep in mind that this period with your newborn is terrific and comes with its challenges.
Keep in mind that this period with a new baby is delightful, but it is also tricky. Allow yourself some leeway. There will be expenses that you did not budget for them. You are a hero; your family will strike a delicate balance that you so desire. You've got this, mama!