Starting a blog can seem like a tedious task. I for one, am not technically inclined. Thankfully, my husband is so he helped me so much when I began my journey. Now, my content is not typically about blogging, I am a parenting blogger, but I have had so many of my friends ask me about it. So, I figured I would put it all down as simply as possible, with help from my wonderful husband. I even put together this resource page for you that is PACKED with everything you need to create a blogging empire.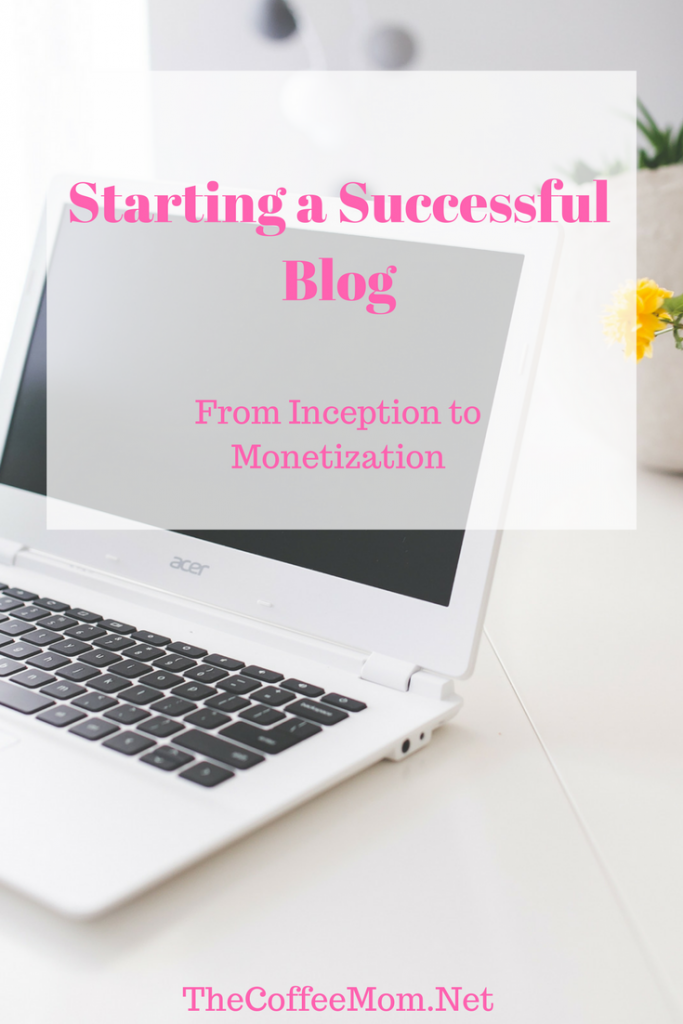 *This post does contain affiliate links. I will get a small commission at no cost to you if you purchase services through these links.*
Starting a Blog
When I began starting a blog, I really had no idea what I was doing. As I mentioned, I am not technologically inclined so thankfully I had my husband walk me through it all. Now I am here to walk you through it just like he did for me! I will say it isn't a get rich quick type thing, but it doesn't have to take years to start making money. I started making some extra money in about my second month. So see, it can be done!
Get a Domain
So when I first started, I used WordPress.com. While this is a great platform, you are extremely limited on monetization. If you do the free plan you can't monetize at all. With the paid plans, you can monetize, but it is limited. After less than 30 days with this platform, I decided to bite the bullet. I moved over to a self-hosted site with WordPress.org and I have never been happier!
There are literally hundreds of places where you can purchase your domain name for relatively cheap. Places like GoDaddy offer super inexpensive domain names. Your domain name is extremely important. You want it to be simple and memorable because this will basically be your brand in the future.
Seriously though, I have spoken with so many other bloggers and they all say the same thing; "I wish I would have started out self-hosted". So learn from our mistakes, and just go for the self-hosted option! I promise domains and hosting are not super expensive!
Get Hosted
After you have your domain, the next step in starting a blog is getting hosted. There is a plethora of hosting sites out there. Most of them are rather inexpensive, starting at about $5 a month. Some of the ones that my husband recommended when I started my blogging journey were SiteGround and Bluehost. Both of which offer extremely inexpensive hosting, along with excellent customer service The cool thing about Bluehost, is that it offers $10 in Ebates when you sign up, saving you even more money! Customer service is important because it is likely you will need to contact them to assist you at some point in your blogging journey so go take a look around their websites. See what packages they have to offer and pick something that fits your needs! You don't need an expensive option starting out. The basic package will be perfect for any new blogger.
Install WordPress.org
WordPress.org is what I use and I LOVE it. It makes everything extremely easy. Once you have your domain and hosting, all you do is go to their website and download it. They make everything extremely easy for us non-technical folks, and their customer service is great. I have emailed them a few times, and have no complaints in that department!
Make it Pretty
We all know those aesthetics are important, especially in the blogging universe. Now that you are all set up with hosting, a domain and you have WordPress installed it is time to get pretty! You have the option of choosing from a large number of free themes, or you can purchase a premium theme. This really all depends on how much you want to initially pay. You can start with a free theme, and then upgrade at any time.
Get Writing
Now you are all set up and have completed starting a blog! I would recommend having about ten or more posts written and scheduled before "going live" with your website. It is nice to have some posts to promote once you are life, so take your time and write quality content that readers will love!
No matter if you are starting a mom blog, starting a book blog, or whatever niche you are looking into, these tips will help you get started!