In the modern digital era, shopping online is commonplace. Websites are also becoming more and more complex to cater to different customers. Creating an easy-to-use website that offers a unique experience for each customer is no easy feat. A great customer experience online can differ between a visitor completing your checkout process or abandoning your site. Keeping users in your area interested in the content you're providing — and ultimately making a purchase — means treating them as individuals. It's not enough to have a functional website; you need to give people a reason to stay on yours for as long as possible. To do so, it's essential to consider how you can effectively improve customer experience on your website from top to bottom.
Improve Customer Experience on Your Website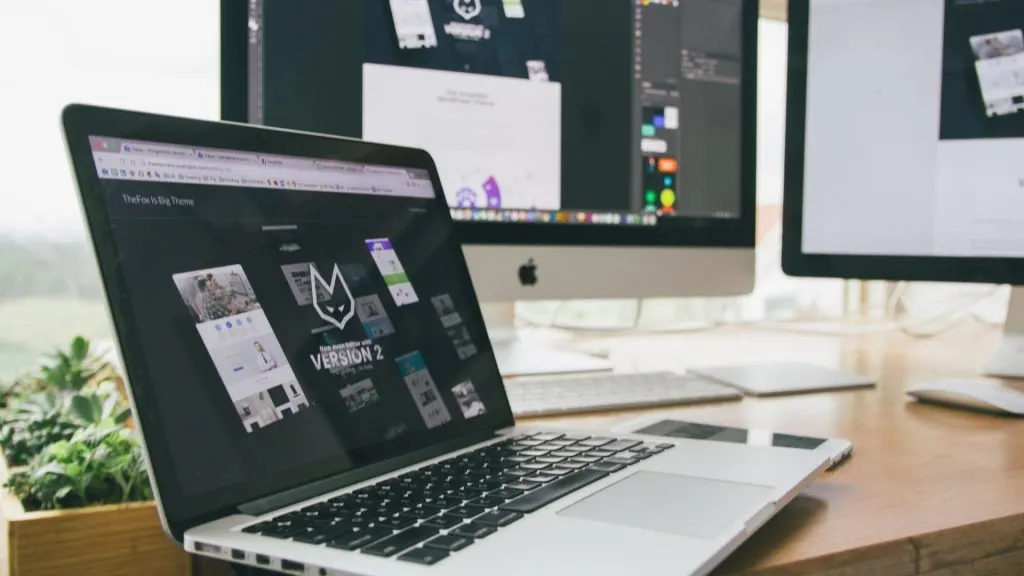 Use Responsive Web Design
If you're not already, it's time to transition to responsive web design. Responsive web design is an approach to website development that alters the site's layout depending on what device is being used to view it — be it a desktop computer, a tablet, a smartphone, or anything in between. Depending on the device used to view the site, the layout is either expanded or contracted automatically. The simplest way to explain the functionality of responsive web design is to imagine a site where users can choose their own adventure.
The functionality of the responsive design is critical. It provides an ease of use (and a streamlined online shopping experience) that is unmatched by a regular, non-responsive site, but it also optimizes your site for SEO. Having a site optimized for SEO is critical for any website, and responsive design makes that incredibly easy to do.
If you need to do website updates, you will want to figure out if you should hire this job out or do it in-house. This will depend on the extent of the needed updates. We always recommend consulting a web design expert when making these decisions so you don't break your site.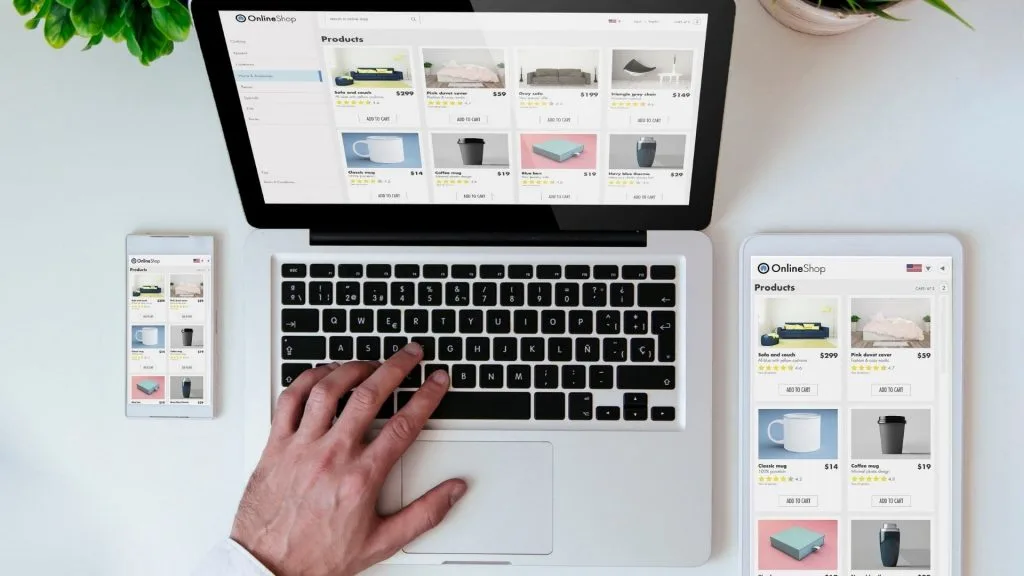 Add a Dwelling-time Calculation
You can determine whether or not you're giving customers an enjoyable experience by tracking their "dwelling time" on your website. To calculate this number, you can use what is known as a dwell time calculation. The number displayed in this calculation represents the time your visitors spent on your website (instead of the time spent in their browser). It's not a perfect metric, but it does give you an idea of whether or not customers are finding what they're looking for — and staying on your website for an adequate amount of time.
Depending on the analytics software that you use, you may or may not be able to see dwell time as a metric. If that's the case, you can always write the number down manually to keep track of it over the long term.
Show Off Customer Reviews and Ratings
Before you even ask customers to make a purchase, you should highlight your best reviews and ratings. This includes customer testimonials, reviews, and ratings on your product pages and contact pages. If you don't have any reviews yet, don't stress. You can also highlight a note that allows visitors to let you know that they've visited your site and that they're interested in leaving a review once they've had a chance to try out your product(s).
When you have reviews and ratings on your website, it shows customers that other people have enjoyed your products and/or services. It also provides visitors with a level of transparency that isn't always available when shopping in a brick-and-mortar store.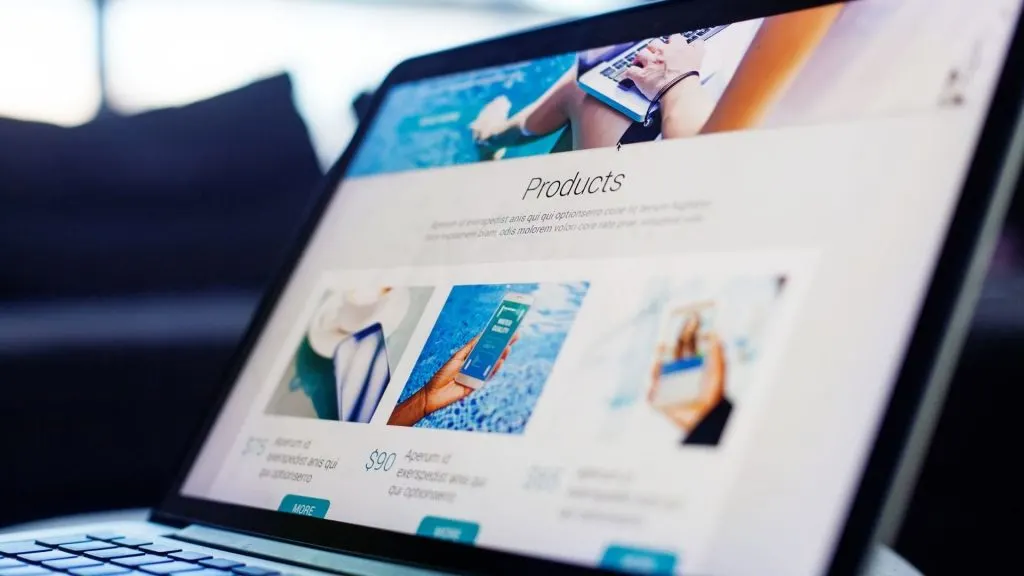 Utilize High-resolution Images
Although images are a huge part of a great online customer experience, this point isn't just about graphics. It's also about the quality of those images. For example, if you're selling apparel online, you might want to consider using zoom functionality so that customers can get a closer look at the designs and make sure they're something they want to wear. To ensure that your images are of the highest quality, use a service like ImageLoot or a similar image-hosting platform. This way, you can be sure that they're not being compressed or resized to the point where they lose quality.
Make Your Checkout Process Fluid
The checkout process is one of the most critical aspects of an eCommerce website. It's the moment when customers decide whether they want to add an item to their cart or abandon their purchase altogether. Your checkout process should be as fluid as possible so customers don't get frustrated with how long it takes. There are a few ways you can make your checkout process more fluid. The first is to make the process itself shorter. If you're asking for too much information from a customer (particularly those new to your site), you're likely to lose a significant portion of your customer base. Once you've collected all of the necessary information, don't keep it there. Make it easy for customers to access their accounts at any time, and make customer support easily accessible, too.
To ensure that your checkout process is as smooth as possible, consider:
Create Unique User IDs for Each Customer:

Create unique user IDs for each customer to ensure that their information is stored correctly.

Offer a Variety of Payment Options:

Customers are more likely to shop with you if they have a payment option that works for them.

Maintain a Secure Connection:

Customers appreciate knowing that their information is securely saved.

Offer Shipping Times:

Customers want to know when their product will arrive.

Have Tracking:

Customers want to see that they receive every product they've ordered.

Return Policy Information: Customers want to know how to return items.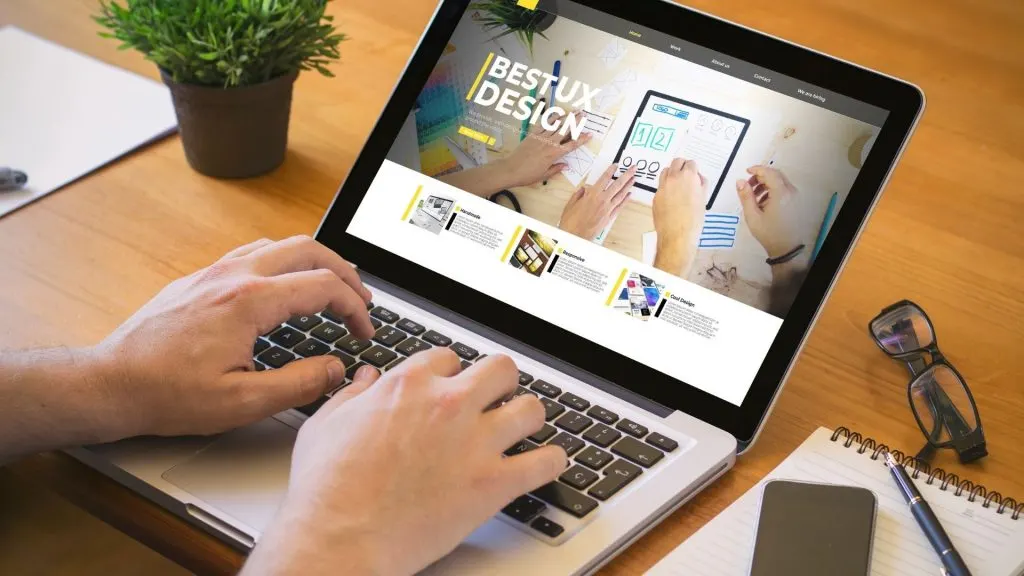 Offer An Experience Outside of Shopping
If you're operating a business that revolves around eCommerce, consider adding extra features to your website that don't involve shopping. You can offer a blog. There you can discuss the products you sell or give recommendations for other products people may be interested in.
Offering something outside of shopping can help you stand out from the competition, and it can also lead customers back to your online store. If a customer is reading one of your blog posts, consider offering links for products you sell that that customer may also be interested in. If they see your social media channels, they are likely to follow for more updates on new services or products or discover more about the brand itself.
Doing so can help you boost sales, and it can also help you establish yourself as a trustworthy brand. You can also offer tools and resources for your customers, like informational content. A tool like a price estimator can help a customer get a better idea of how much their purchase will cost, which can help them make a decision they may otherwise have put off.
Add Navigation
A well-designed website should be easy to navigate, but it's also essential to ensure visitors know how to get around your site. You can include navigation buttons that lead to other pages on your site. You can also use the navigation to highlight essential pages on your website, such as your product listing. This can help draw attention to important content that you want your customers to see.
Don't forget to add a search bar at the top of your page or even in multiple places as a user scrolls down. Internal linking and using recommended suggestions can also help the user find what they are looking for easier based on their actions and searches on the site too.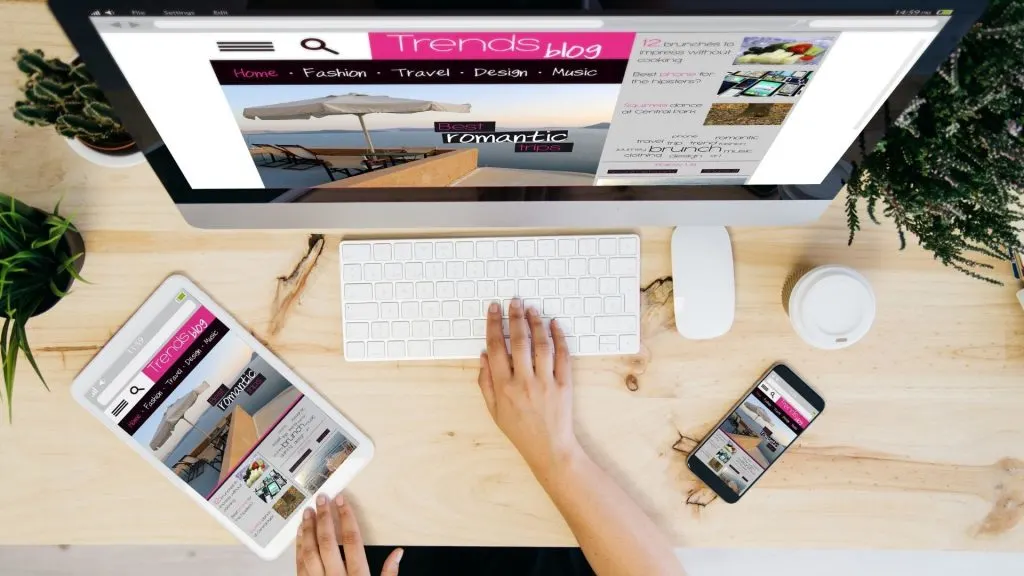 Add Live Chat
A live chat feature on your website is a great way to increase the customer experience. Especially when answering frequently asked questions (FAQs). A live chat feature allows visitors to communicate with a representative who can answer their questions with ease. The best customer support software will ensure customers can easily contact you and find a solution to their questions, making their life easier and more satisfying using your business.
This can help to speed up your response times. It makes it easier for customers to find the information they want. Live chat is handy for being there when your customer needs you. Especially outside of regular working hours or if you have many international followers and customers who need queries and answers in real time. Any business can benefit from using live chat on its website. You need to make sure you are using the best chat software for business to help you set it up correctly and be as beneficial as possible.
Improve CTAs and CTA Copy
A call-to-action is a powerful tool that can help you convert more of your website's visitors into customers. It's essential to optimize your CTAs for the best results. A good CTA is specific so that every customer knows exactly what they're clicking to receive. It can also be helpful to include a time-sensitive offer, such as a discount or giveaway. This will entice more customers to visit your site. When writing the copy for your CTAs, keep in mind that you don't want to be pushy or aggressive. Instead, you should focus on the benefits of clicking the CTA. What does the customer get out of connecting it?
While all of this can seem overwhelming, remember that more people than ever look online for products or information before purchasing. For your company to be successful, you need to make sure that your website is user-friendly and SEO-friendly to help you get it in front of it and the people who need to see it. Paying attention to the user experience can help you improve your website and sales.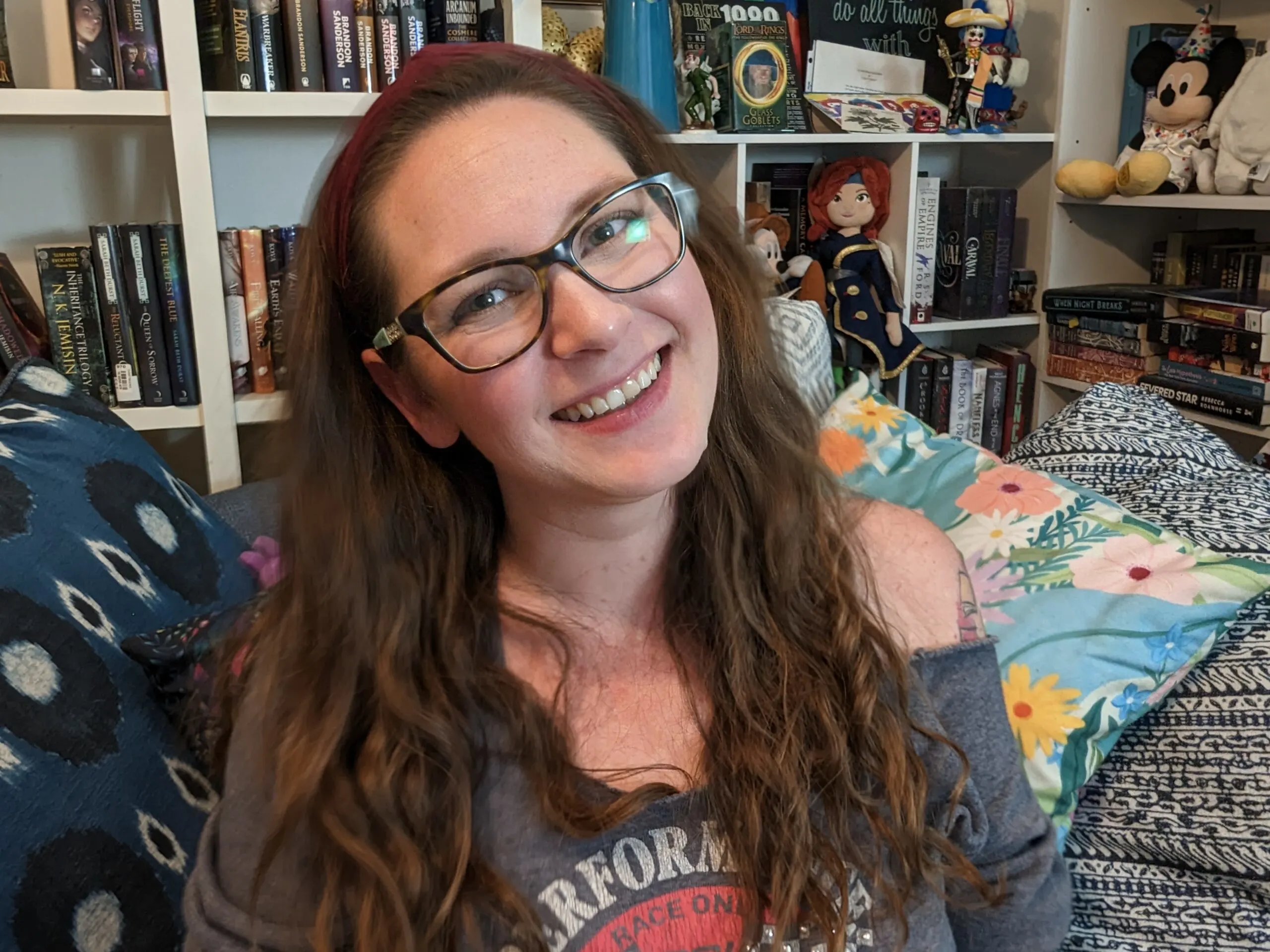 Jessi is the creative mind behind The Coffee Mom, a popular blog that combines parenting advice, travel tips, and a love for all things Disney. As a trusted Disney influencer and passionate storyteller, Jessi's authentic insights and relatable content resonate with readers worldwide.