With so many of us working from home doing our day jobs, we may think about expanding our mindset and venture into the world of a mompreneur. As a mother, being a mompreneur is one of the best ways to get the balance right, so you have a sense of freedom. But, of course, to be an effective mompreneur, you've got to cut through the noise and deliver a service that operates on a grander scale. With so much competition out there, it is vital to think globally. But how can you do this effectively?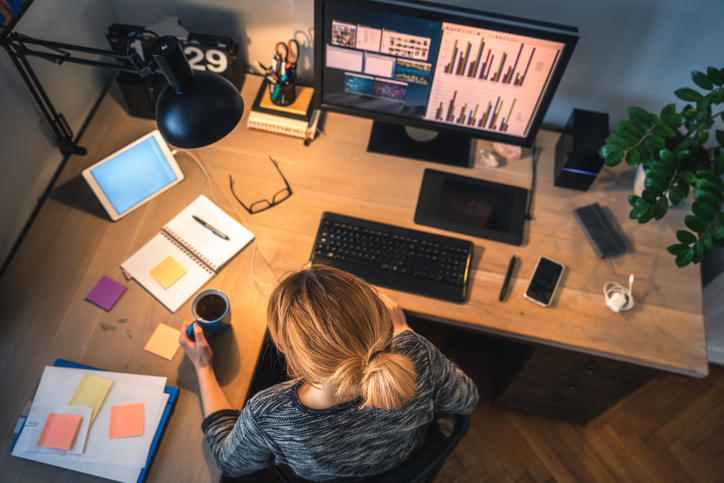 Accept a Variety of Transactions
If you are considering selling new products in order to appeal to certain markets, it is important to remember that the customer needs to pay for these items in a way that suits them. There are many options available to you. For example, you can get started today by accepting international payments with a number of international payment processors. If you really want to think globally, you could even go one step further and start incorporating cryptocurrency as a method of payment.
However, to make sure you do this effectively, it is important to get a solid background in the nature of cryptocurrency. Ultimately, if you want to think globally in terms of payment, it is about making sure you provide options for people on their terms.
Think About Your Product's "Cultural Cache"
You may have a great idea for a product, but is it universal enough? Sometimes we have to make certain alterations in order to make sure it transcends cultural barriers. It is easier when you are selling a product relating to an almost universal industry, for example, marketing.
You can create an ebook and use this as a way to gain more traction but you will need to translate it into multiple languages. And while hiring a translator is easy enough, you've got to remember that a lot of the meaning could be lost in translation, especially if your unique selling point through this ebook is your personality.
Do You Need to Be 24/7?
It is important to create a structure in your life. Many mompreneurs will need to get the balance right, but it is not as easy as turning your computer off when 5 pm hits. You've got to be flexible, but you may also want to think about diversifying your efforts by having other employees in different time zones to help you out.
This is especially true if you need to answer queries. One of the best lessons in delivering stellar customer service is being able to reply with a quick turnaround. While you could incorporate chatbots, if you want to think globally, it is important to start working with people on the other side of the planet as well.
It is so important to think globally because this is the best way that we can cut through the competition. While at the same time you cannot underestimate the impact of local word of mouth, if you really want to aim for the stars, you've got to start thinking globally.