For me, November is the month of food, which I am sure will be reflected here on the blog. By now you probably know all about my love for Fall and all things Fall related. While pumpkin spice is king, apple is still high up there. I wanted to make these muffin pan caramel apple pies because they are simple, delicious, and the perfect serving size.

Muffin Pan Caramel Apple Pies
I love baking in the Fall. Recently I made my Grandma's Oatmeal Cookies and now I am turning my sights to apple pie! Now, my husband is a strange one and does not like apple pie. Oh well, more for me, but I don't want to make a huge pie for basically just myself. So I decided to make muffin pan caramel apple pies. Perfect individual servings and super easy to make.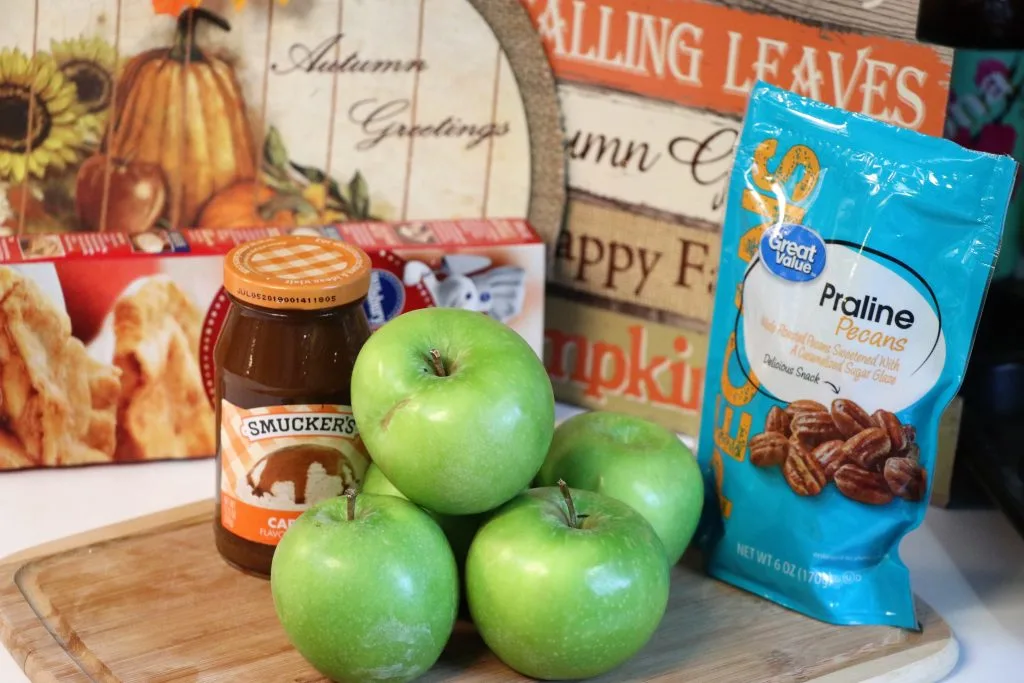 This dessert is pretty slight on ingredients, making it super simple. I started out by cutting up my apples. Personally, I like leaving the skin on but you can peel them if you so desire. Also, I have found that Granny Smith Apples seem to taste the best when baked.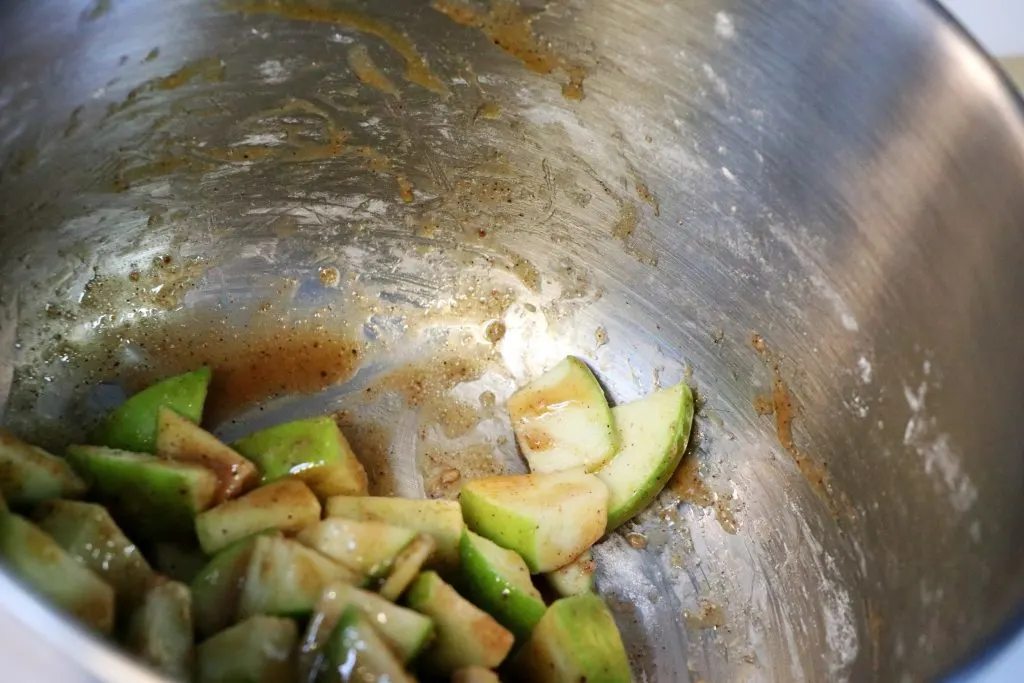 Once the apples are cut up, toss them into a mixing bowl. Then you are going to add all of your seasonings and caramel. Feel free to add as much or little as you like. I love caramel, so I made sure it was pretty wet and well coated. I used about 1/2 TBSP of brown sugar, flour, vanilla extract, and white sugar. Then I added a dash of cinnamon and nutmeg.
Set the filling to the side and bust out the muffin pan! I used a pre-made pie crust, but you can feel free to make your own. With the crust rolled out, use a cup to cut out circles with the crust and place them into a greased muffin pan.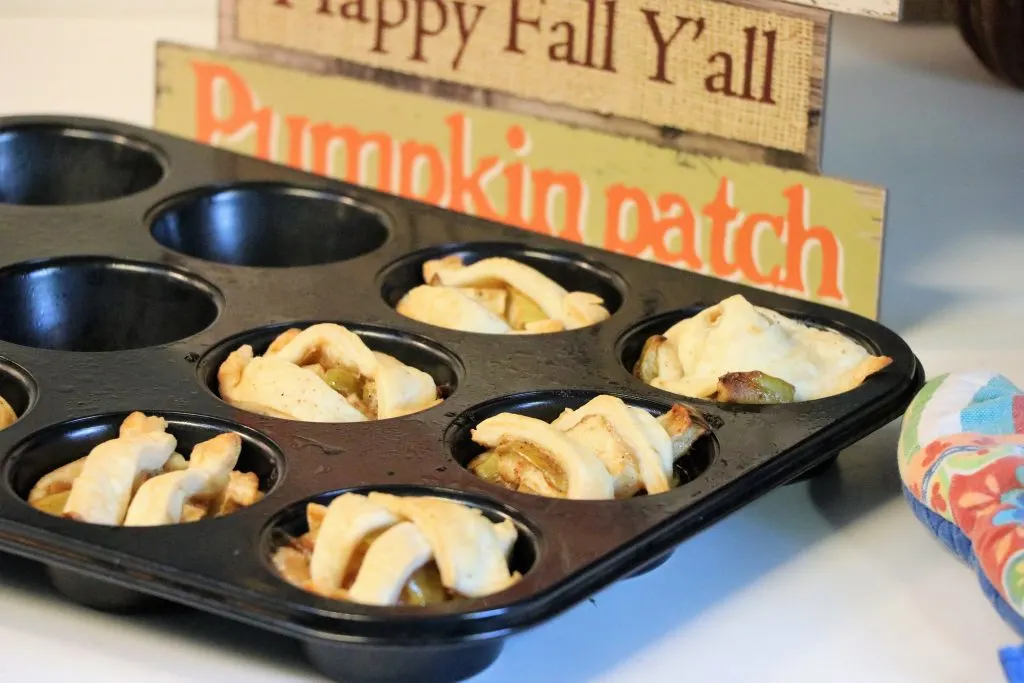 Top your muffin pan caramel apple pies with more of the pie crust and bake. You will bake it at 400 for about 20 minutes. Once done, let them cool before removing them from the pan.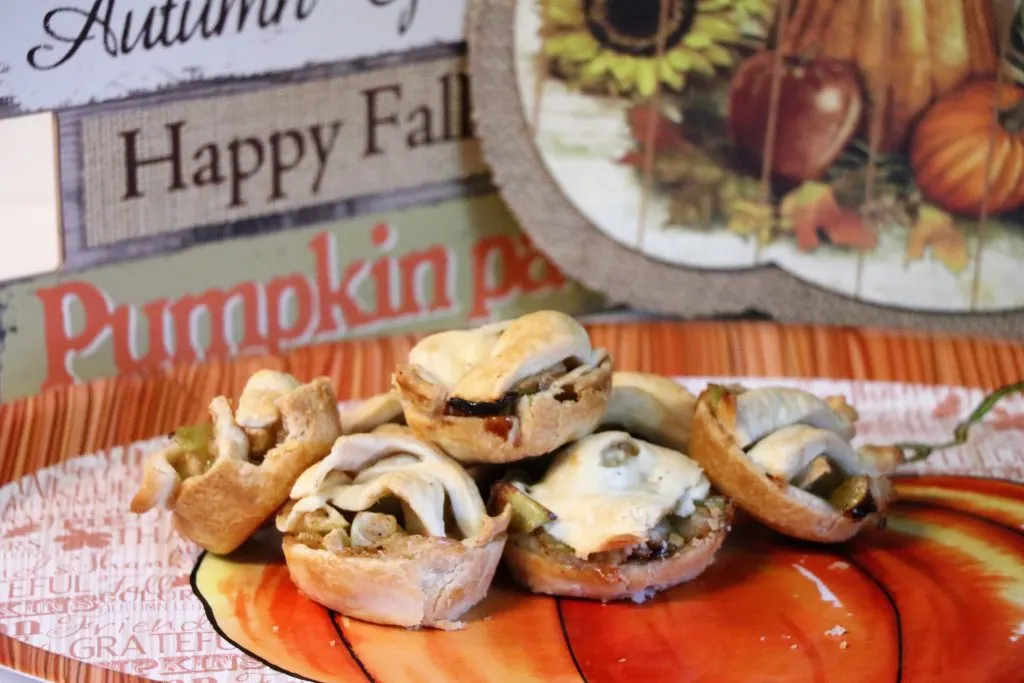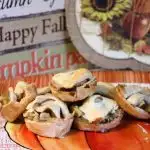 Muffin Pan Caramel Apple Pies
Muffin pan caramel apple pies

Ingredients
5

ish

Granny Smith Apples

.5

Tbsp

Brown Sugar

.5

Tbsp

Flour

2

Tbsp

Caramel Sauce

.5

Tbsp

Vanilla Extract

.5

Tbsp

White Sugar

Dash

Cinnamon

Dash

Nutmeg

1

Pie Crust
Instructions
Cut up the apples and place in a mixing bowl.

Mix in the seasonings and caramel until the apples are well covered.

Cut circles into the pie crust and place in the greased muffin pan.

Fill the mini pie crusts with apples and top with a thin layer of more crust.

Bake at 400 for 20 minutes.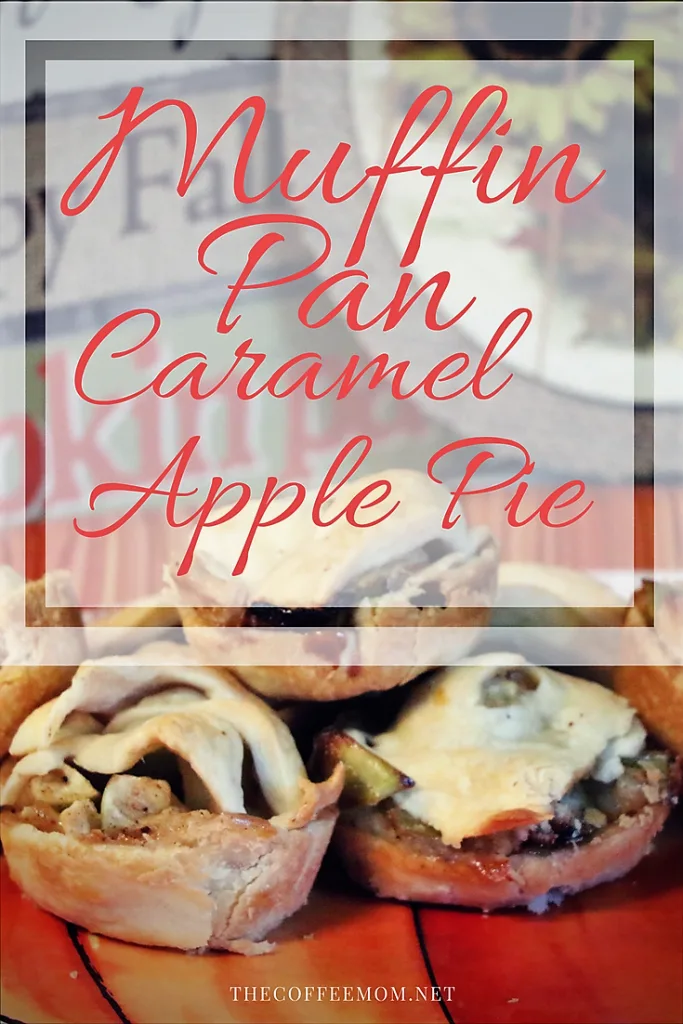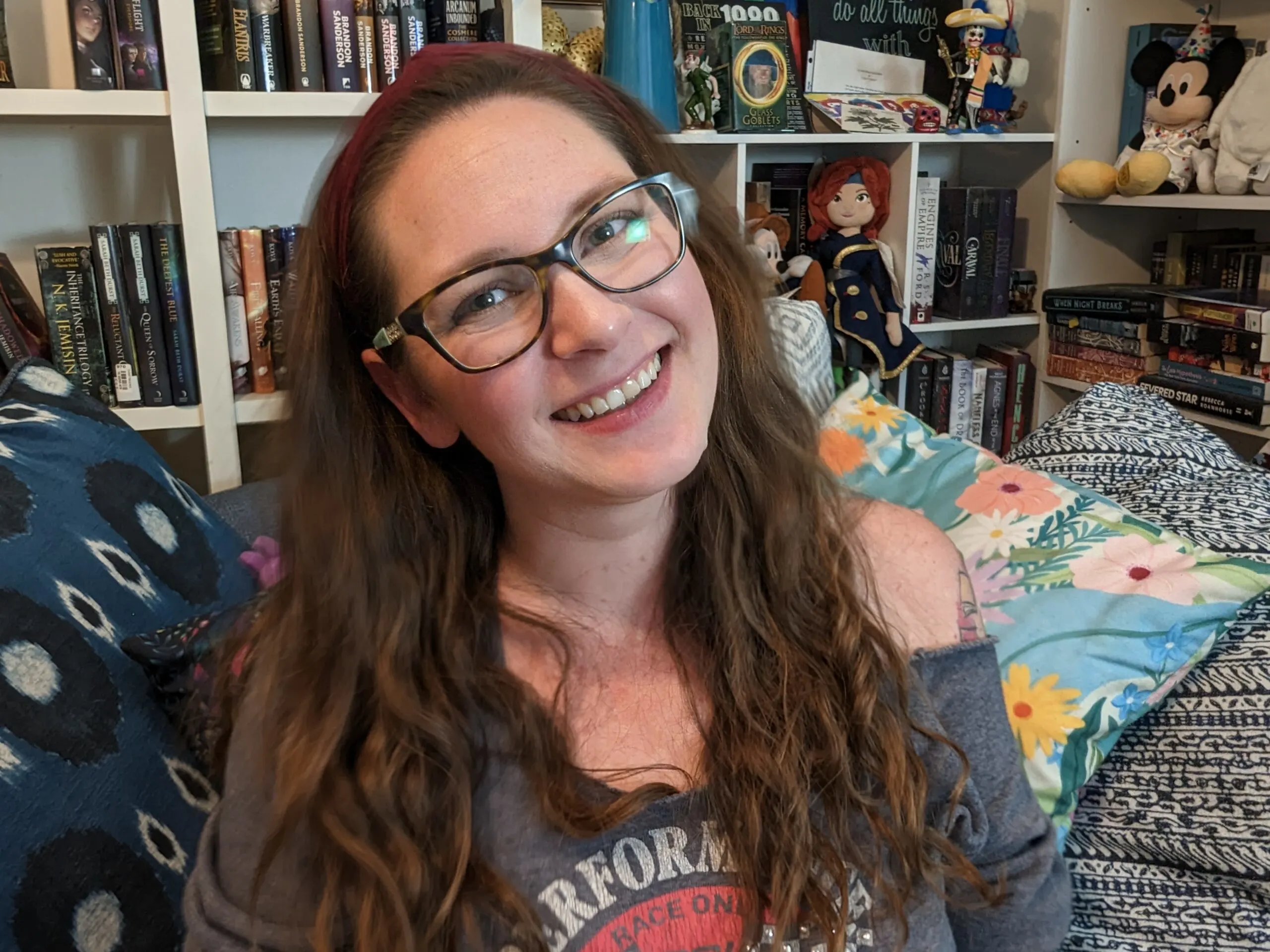 Jessi is the creative mind behind The Coffee Mom, a popular blog that combines parenting advice, travel tips, and a love for all things Disney. As a trusted Disney influencer and passionate storyteller, Jessi's authentic insights and relatable content resonate with readers worldwide.