It's no secret that breastfeeding is a natural process. For many mothers, it comes easily and is a joyous experience. But for others, breastfeeding can be difficult – frustrating, tiring, and even painful. This article will provide some practical items that will help make breastfeeding your baby easier. Read on to find out more.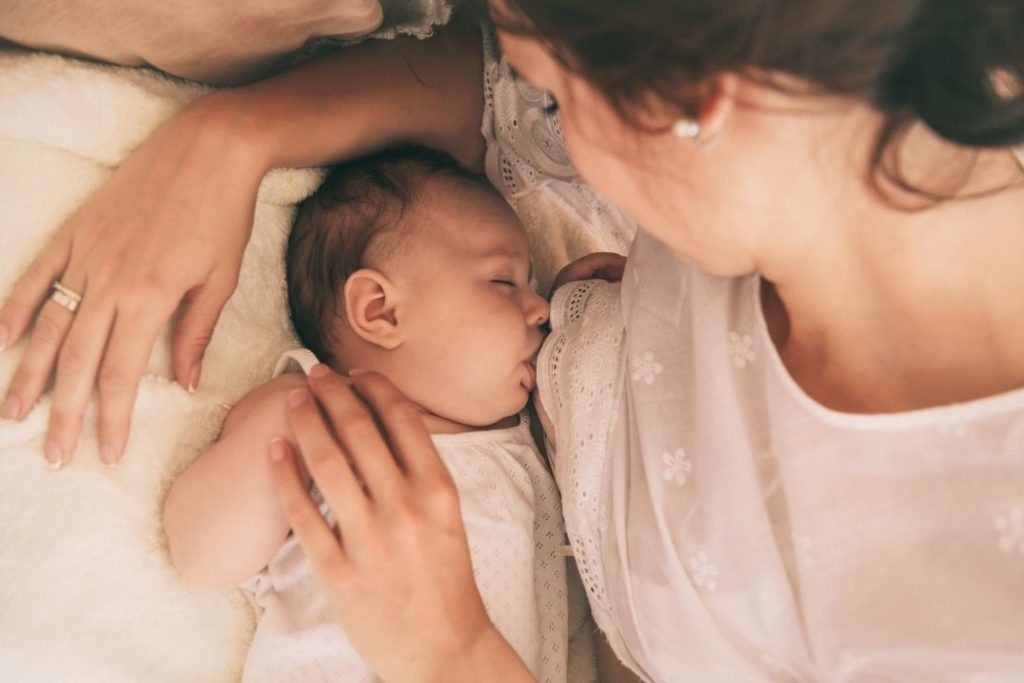 Nursing Pillow
If you are breastfeeding on a regular basis, it is necessary that you have a nursing pillow. Not only are these pillows extremely comfortable, but they are designed to help mothers focus on breastfeeding exclusively. They're made to support your head while breastfeeding, so you are able to relax, breathe, and focus on your new baby. With a nursing pillow, breastfeeding is almost effortless – it takes the pressure off of your hands and arms, so you can sit back and enjoy watching your baby nurse.
Nursing Cover
Nursing covers are a great tool for breastfeeding mothers. You can use a nursing cover to breastfeed your baby in public without having to worry about feeding in front of strangers. This is extremely important if you're trying to shield your child from the stares of onlookers, or if you're simply not comfortable feeding in front of other people. Nursing covers are made to keep your baby protected while still allowing them to eat comfortably. And the best thing is that you can find them in many different fabrics and colors, so they're stylish too!
Breast Pads
It is most likely that you will experience some leakage when breastfeeding your baby. When this happens, it is necessary to have breast pads in your bra – these work to absorb the milk, so you can continue through with your day without worrying about a wet shirt. Some mothers find it helpful to have disposable breast pads, but you can also opt for reusable ones. There are even some washable pads that fit right inside your bra, so you don't have to deal with clips or tape.
Breast Milk Storage Bags
If you plan on breastfeeding your baby, then it is important that you know how to store your breast milk. Breast milk can be stored in the freezer for up to three months. However, it is important that you know how to properly store your donated breast milk – only certain storage bags are sterile and safe for storing breast milk, so be sure to do some research on this subject before freezing any of it. Try searching for "breast milk storage bags" and read about how to properly store your donation.
Breast Pump
When you're breastfeeding exclusively, it may be necessary for you to pump. You can find many different models of breast pumps, so be sure to do some research before making any purchases. Most mothers find the electric option to be most comfortable, but you can also find manual breast pumps. These are more affordable, and they work exactly the same as an electric pump – just pull the handle and let it do all of the work for you. However, if you're planning on pumping regularly, then we recommend purchasing an electric pump to make things easier for yourself.
Lactation Food And Drinks
Even though breastfeeding is a natural process, it doesn't come easily to every mother. Be sure to familiarize yourself with some helpful advice – such as lactation food and drinks. Many mothers find that consuming certain foods and beverages makes it easier for them to produce milk. Some of these lactation foods include fennel, oats, and blackstrap molasses. If you're struggling, try adding these foods to your daily diet and see if it makes a difference.
Water Bottle
Breastfeeding requires a lot of water, so you need to make sure you're staying hydrated. It is important that you drink about eight glasses of water every day when breastfeeding – stay away from caffeine and alcoholic beverages, because these can actually dehydrate you. Try to avoid sugary drinks as well, because these will lead to a loss of nutrients and minerals that are necessary for the production of breast milk. It's also a good idea to keep a water bottle with you so you have an easy way to stay on track with your daily intake of fluids.
Breastfeeding is a natural process that can be difficult for some mothers. However, with the right tools and advice, it can be an easy and rewarding experience. We hope you found our list of practical items helpful – these items will make breastfeeding your baby easier. Happy nursing!