Planning a camping trip with kids can be an exciting adventure, but it also requires careful planning to ensure everyone has a safe and enjoyable time.
How To Plan a Fun and Stress-Free Camping Trip with Kids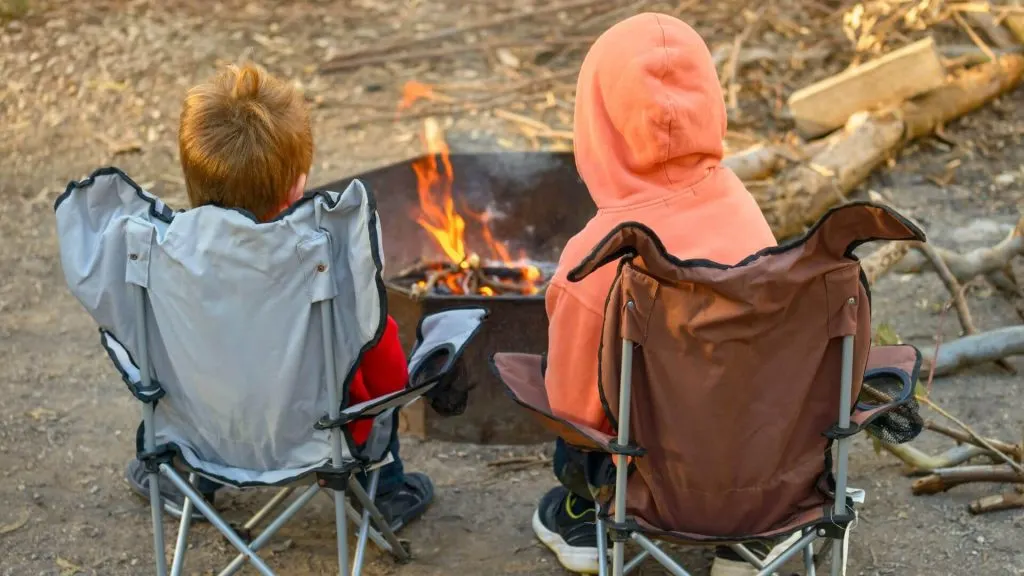 Whether you're taking your kids for their first-ever camping trip or you've been camping together for years, there are some essential tips to consider when organizing the perfect outdoor getaway.
From picking the right campground and packing the right gear to staying entertained outdoors, here is how to plan the ultimate camping holiday with your kids.
Choose a Suitable Campsite
Choosing a suitable campsite is essential for any camping holiday. It's important to consider the facilities available, the location of the site, and its suitability for your group size and age range.
A good campsite should have plenty of space to set up tents, clean and well-maintained washrooms, access to fresh water, and some form of entertainment on-site such as a swimming pool or playground.
When selecting a campsite, it is also essential to consider the weather conditions, as certain places may become uncomfortably hot or cold during your stay.
Bear in mind the location to minimize travel time and avoid any potential hazards such as wild animals or bad weather.
Once you have chosen the perfect campsite, it's time to start setting up camp and preparing for your camping holiday.
Ensure that tents are set up in a suitable area with plenty of space and good ventilation.
Pack enough bedding for everyone, and consider purchasing an air mattress for extra comfort.
Prepare a few meals in advance, such as sandwiches and salads, to save time during your stay.
You may want to bring some entertainment, such as board games or sports equipment, for those long days when the weather isn't ideal for outdoor activities.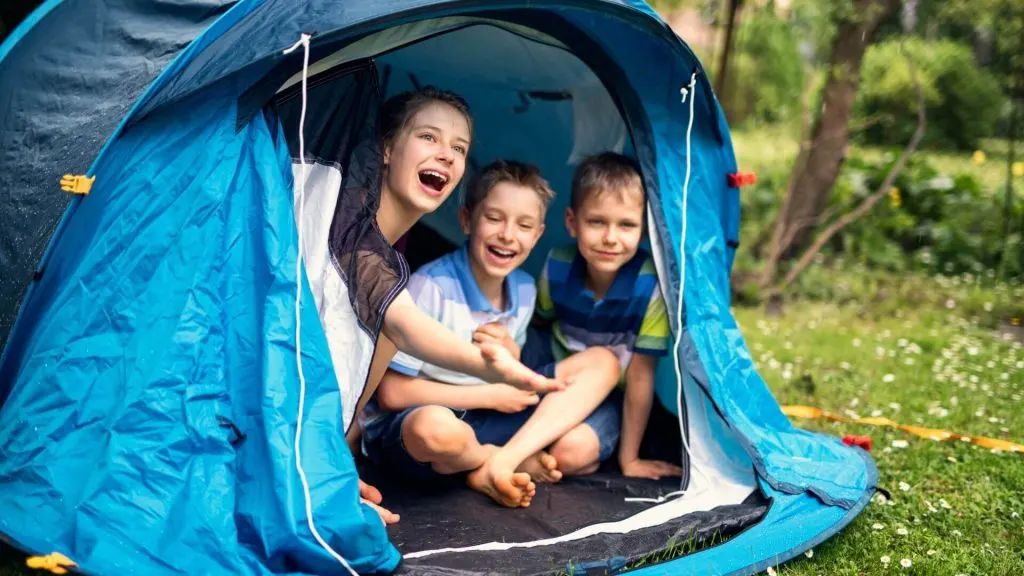 Purchase the Necessary Equipment and Supplies
The right camping equipment and supplies is essential for a successful family camping holiday. Not only will it keep you safe and comfortable while outdoors, but it can also make your experience more enjoyable.
When choosing the items you'll need, consider the type of environment you'll be camping in and how long you plan to stay.
Ensure you have the correct type of tent, sleeping bags and mats, cooking equipment, food storage containers, and any required outdoor furniture, such as camping chairs or tables.
Also, remember to pack plenty of extra blankets, pillows, and a first-aid kit – just in case!
Ensure that everyone has enough warm layers, hats, jackets, and waterproofs when it comes to clothing.
Finally, don't forget to bring mosquito repellent, sunscreen, and even a flashlight for those night-time trips to the bathroom!
Remember that purchasing the necessary equipment and supplies before your camping trip is much easier than buying them on the spot.
This will give you time to price compare and ensure you get the best deals on the items you need.
It will also give you a chance to practice setting up your tent beforehand – so when it's time for the real thing, there won't be any surprises!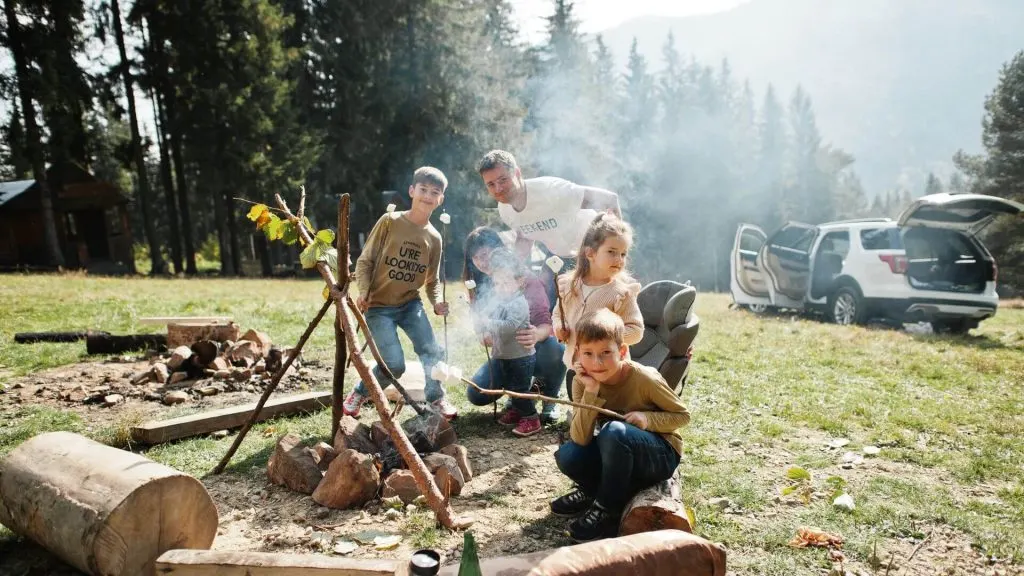 Plan Out Activities to Enjoy with Your Kids
Planning activities to enjoy with your kids helps ensure that everyone has fun and creates positive memories of the experience.
Activities can range from hikes and exploring nature to campfire stories, card games, or fishing trips.
By planning ahead, you can ensure you have enough supplies and activities for all ages and ensure everyone is safe and secure.
Having a variety of activities can help keep kids engaged throughout the trip.
Finally, being prepared with activities allows you to create quality time with your family and enjoy the outdoors together.
When planning activities for your camping holiday, it's important to consider your kids' ages and interests.
Younger kids may be unable to do more strenuous activities, such as long hikes. However, they can still participate in simple activities like bird watching or collecting leaves and rocks.
Older kids may enjoy the challenge of a longer hike or learn about the local wildlife.
Keep your camping trip fun for everyone by accommodating different ages and interests.
Also, be sure to bring the supplies you need for your activities. This can range from fishing poles to card games, flashlights, bug spray, and more.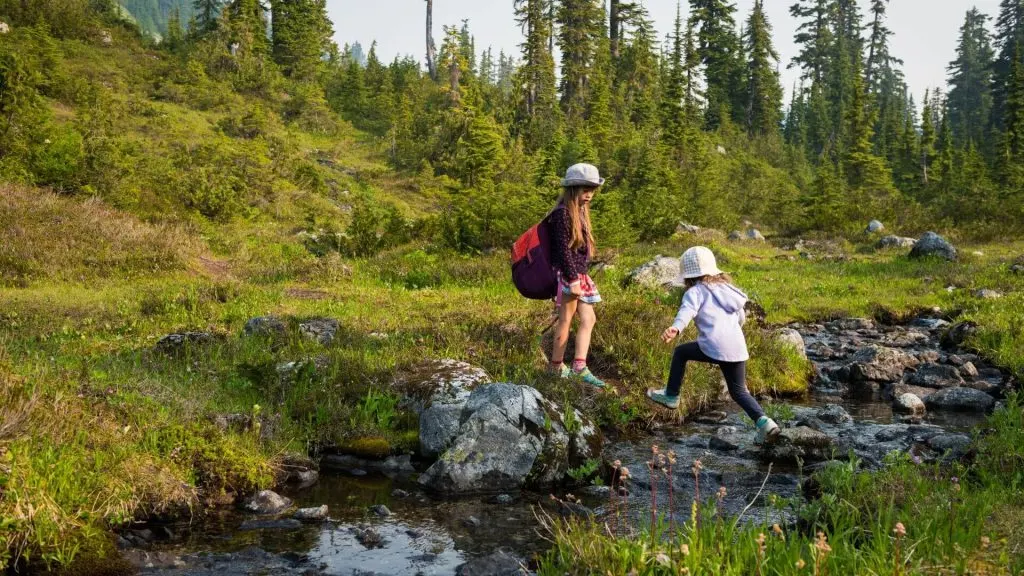 Prepare Meals that are Fun and Nutritious
Mealtime is an important part of any camping holiday, and it's even more important when you're traveling with kids.
Not only do you want to ensure that the food you serve is tasty and filling, but it should also be as nutritious as possible.
This means planning ahead, bringing plenty of healthy snacks, and preparing fun and nutritious meals.
Regarding meal planning, think about the basics: proteins, carbohydrates, fruits, and vegetables.
Choose various options for each category, so there's something for everyone.
Nuts and dried fruit make great snacks that can be eaten on the go or incorporated into meals.
For breakfast, make pancakes with blueberries or oatmeal with dried cranberries.
Lunch can include sandwiches with whole-grain bread, nut butter, and sliced fruit and vegetables.
Dinner should be hearty enough to satisfy everyone's appetites; try grilled salmon, corn on the cob, and roasted potatoes for a delicious meal that is also good for you.
Finally, don't forget to have fun with your meals.
Plan a picnic lunch, let the kids help assemble their sandwiches, or cook over an open fire and make s'mores for dessert.
These little touches will help make your camping holiday even more unique and ensure everyone gets the nutrition they need to fuel their outdoor adventures!
Spend Time Exploring Nature Together
Spending time exploring nature together is one of the most important parts of a camping holiday with your kids.
Not only does it allow you to teach them about animals, plants, and the environment, but it also gives you a chance to bond as a family.
It's easy to get lost in all the gadgets and technology our kids have access to, but spending time outdoors and exploring nature helps bring us back to reality.
Take the time to teach your kids about the different plants and animals they may encounter on their camping trip, as it will help them understand the importance of preserving nature.
Going out on hikes together or just walking around your campsite will make the trip memorable and give you quality family time that you won't soon forget.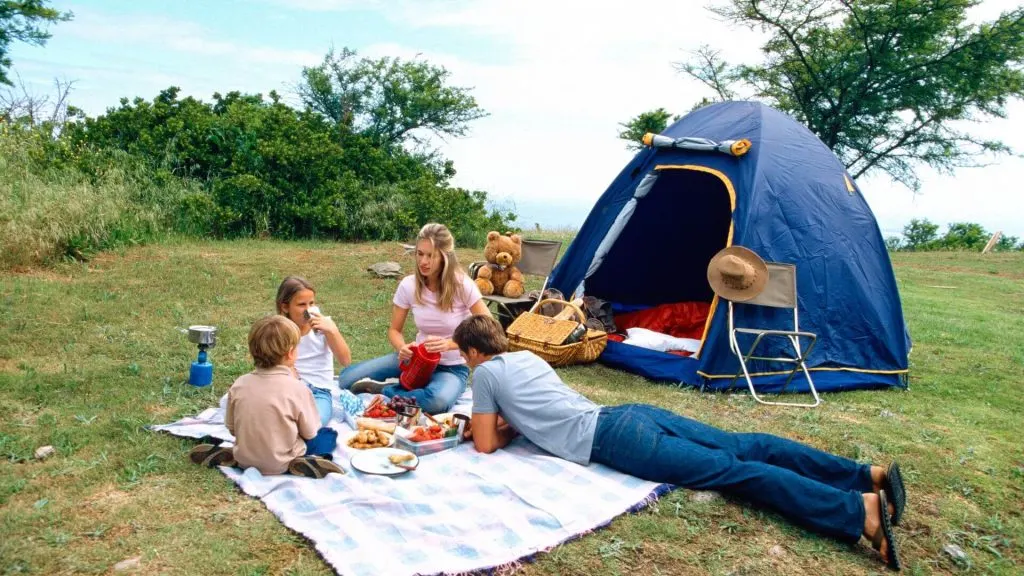 Be Mindful of Safety Guidelines at All Times
Safety should always come first when planning a camping trip with kids.
Be mindful of the safety guidelines, including setting up camp, storing food, putting out fires, and protecting against wild animals or insects.
Ensure that everyone is aware of the risks associated with different activities and that any necessary safety equipment is easily accessible.
Provide adequate supervision to your children outdoors, including swimming and fishing, and remind them of the importance of never wandering off alone.
If you will be out on hikes or excursions, equip yourself with the right supplies, such as a first-aid kit, flashlights, and maps.
Being mindful of safety guidelines is essential to planning the ultimate camping holiday with your kids.
Finally, planning for any potential emergencies during your trip is a good idea.
Make a plan in advance, and make sure everyone knows what to do if something goes wrong.
Ensure that there is a way to contact help in an emergency and that you have adequate supplies to last until help arrives.
Final Word
Planning the ultimate camping holiday with your kids is a great way to spend quality time together and make memories that will last a lifetime.
Don't forget the importance of safety, ensuring you have all the necessary supplies for your trip, and taking plenty of breaks along the way.
Make sure everyone in the family is involved in planning activities and meals so everyone feels included and can enjoy their vacation.
With some careful preparation beforehand, you'll be able to ensure an enjoyable experience for both parents and children alike!