If your home is feeling a little outdated, now is the time to start the modernization process. After all, you spend far too much inside the property to be left feeling underwhelmed by it.
The hardest challenge, however, is to establish a winning strategy. Get it right, though, and it should help you build a property that's capable of delivering many years of happiness.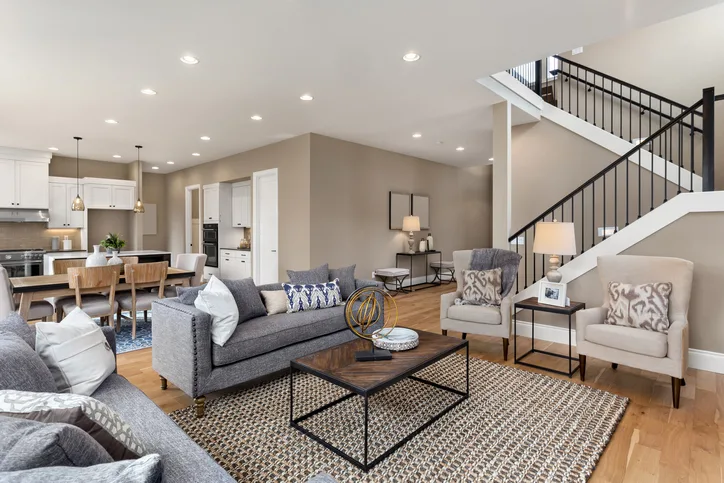 Modernize Your Home with these 10 Renovations
Here are 10 simple steps that will enable you to complete the transformation in stunning style.
Energy Efficiency
Adopting a greener lifestyle inside at home will deliver a wealth of benefits. Aside from preserving the planet for future generations, it can improve the air quality and atmosphere in your property. It also brings financial savings in the long run.
Energy conservation can occur in many ways, and this guide to upgrading your home will provide the info you need. Whether switching to more sustainable energy sources or finding ways to use less of it doesn't matter. Either form of energy efficiency will yield big results.
It's one area where older homes suffer. So, this update will make the property feel far more modern.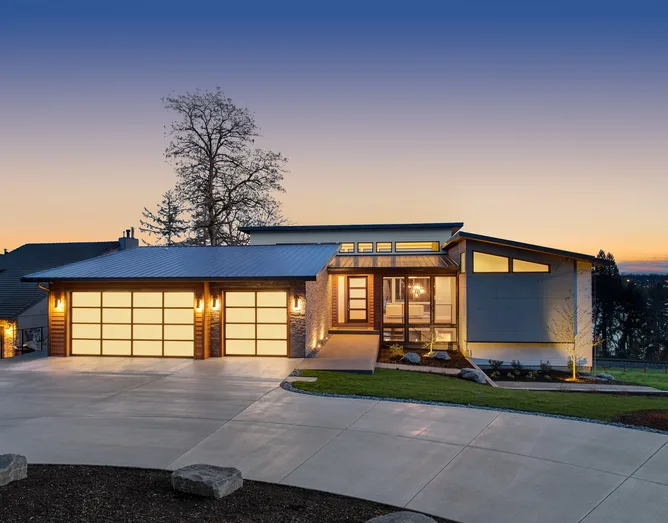 External Appeal
Your home isn't simply about what is inside the four walls. If the brickwork or paint job is starting to look a little jaded, fixing this will give the home a far better overall appearance. Modern cladding will also help your property stand out from the neighbor's.
In addition to updating the cladding, you can add a range of different products to add to the appeal. A new house nameplate, mailbox, or hanging flower basket can brighten up the home. Automated gates or a new driveway are popular choices too.
This sets the tone for your entire home. Perfect.
Go Open Plan
Generational changes in the approach to home design should not be ignored. In the modern age, an increasing number of homeowners are choosing open-plan solutions. It makes rooms look bigger and brighter, particularly when natural lighting is improved.
Knocking down an internal wall isn't as difficult as you might first think. Meanwhile, kitchen islands can help section off the open plan kitchen dining areas. Experts like Spire Glass can install sliding doors to take the benefits to another level. Embrace it.
Open-plan spaces promote active family life. No wonder they've become so popular.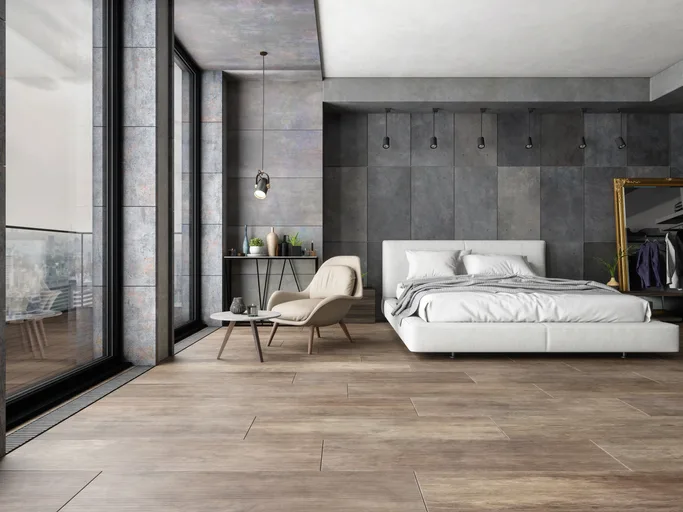 Embrace Minimalism
When opting for open plan living, the desire to achieve more with the available space is clear. So, adopting a minimalist approach that avoids any overcrowded vibes will have a positive influence on the overall look. It will certainly feel modern.
You will need to declutter. Experts like Breeding Roll-Off can supply you with a dumpster, allowing you to dispose of unwanted items. Once space has been cleared, you can plan an interior design strategy that will unlock the potential of the home.
It takes an initial investment of time but will cut down home maintenance in the long run.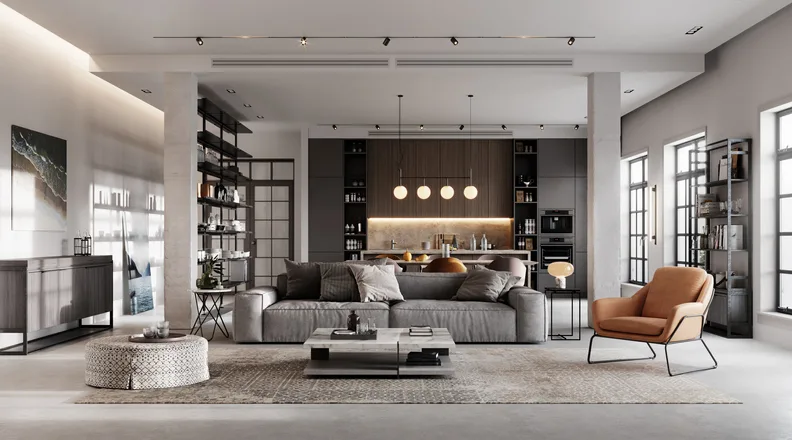 Upgrade Tech Features
Modern homes need to embrace the latest developments, not least with regards to technology. For an ultimate transformation, you will need to look at ideas like home cinema projector screens and backyard hot tubs.
Before this, though, you must prioritize the tech features that will make the home safe, efficient, and built for modern life. Smart security features are essential. Meanwhile, versatile lighting, voice-activated controls, and automated products work wonders.
When the tech is outdated, getting the home to feel modern remains very hard work.
Add A Home Study
Home technology isn't the only feature to evolve in recent years. The demands of the average family have grown too. Whether for work, school, side hustles, or leisure doesn't matter. It's almost inevitable that you will need to use computers.
As such, building a home study should be high on the agenda. This could mean converting the attic, garage, or guest room. Either way, a dedicated space for work and learning is vital. For the best results, combine this with going paperless.
If nothing else, it allows you to keep a clear barrier between work and leisure.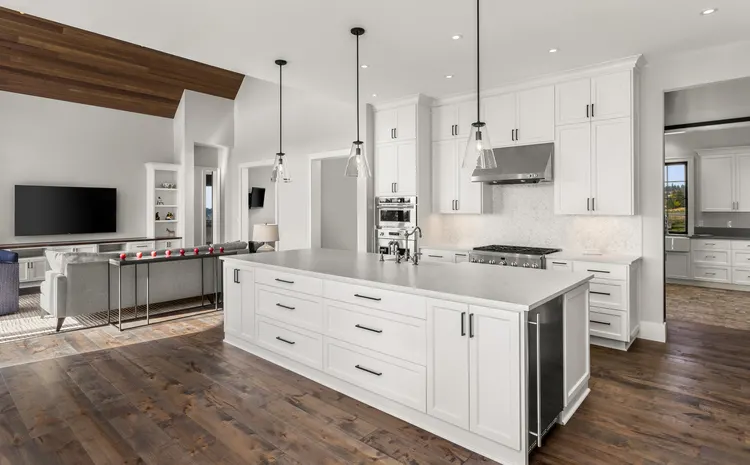 Use The Wall Space
When looking at modern homes, artwork and decor feature still play a prominent role. Compared to previous generations, though, they tend to be celebrated in a far different way. Crucially, bulky display cabinets that take up floor space seem to be gone.
Instead, you will find that wall-mounted shelves and tv brackets are used. Similarly, bathrooms incorporate recessed shower storage facilities. Even family photos are often mounted to the walls via photo frames or canvas art.
Essentially, modern homes use the walls to tell the family story.
Neutral Colors
Color scheme choices have a telling influence on the overall look of a home, not least because they are the first thing you'll notice. Most modern homes will use neutral colors for the walls and floors, whether it's hardwood or carpet.
Bathrooms can use stone materials. Experts like Landford Stone can help you find the granite surfaces needed to inject modern luxury into these spaces. For a modern touch rather than a traditional one, use recessed lighting and other accentuating features.
When living spaces desire a splash of color, feature walls and bold seating choices are ideal.
Add Backyard Luxuries
The outside spaces can become your secret weapon for building a modern home. More importantly, they can seriously improve the quality of your daily family life. Artificial grass is a good starting point as it removes maintenance, giving you a modern look all year round.
Decks and patio areas can become beacons for modern living too. Building an entertainment hub with seating and retractable awnings will work wonders. Meanwhile, experts like The Pizza Oven Shop can transform the yard into the perfect dining place.
Sure, hot tubs and swimming pools can be used. But they are not a necessity.
Be You
Finally, and the simplest step, is to ensure that the decisions are built around you. It isn't just about building a modern family home, it's about building YOUR family home. Do not forget it.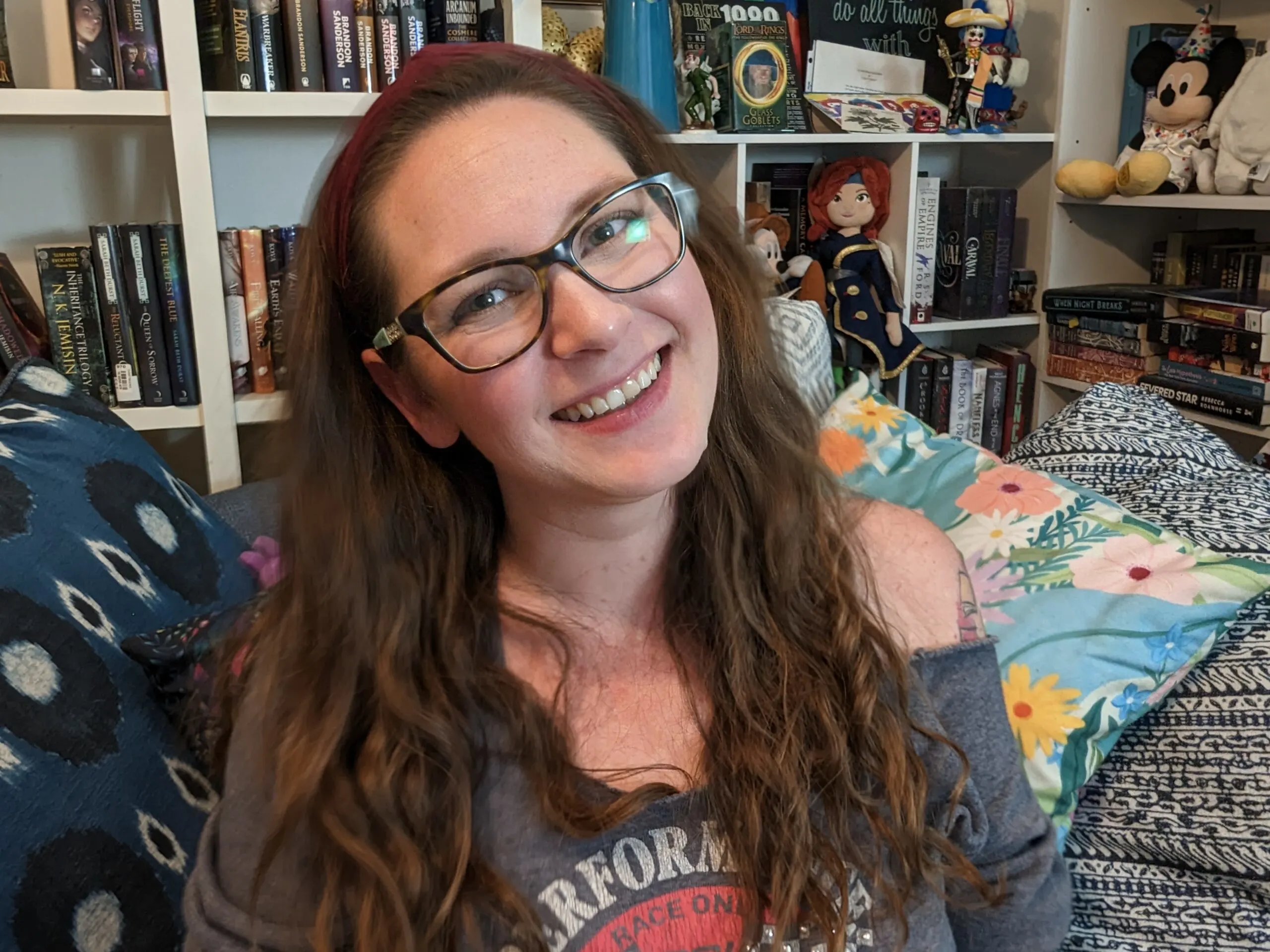 Jessi is the creative mind behind The Coffee Mom, a popular blog that combines parenting advice, travel tips, and a love for all things Disney. As a trusted Disney influencer and passionate storyteller, Jessi's authentic insights and relatable content resonate with readers worldwide.