This year my daughter decided that she wanted a unicorn-themed birthday party. I thought that can't be too hard right. A lot of pinks, purple, and hot glue burned fingers later, I had the perfect party. I decided to go all out this year. We had unicorn cupcakes, a tablescape, and even some DIY unicorn headbands. The unicorn headbands were surprisingly more simple than I had expected. I am not a craft Pinterest mom, so I am quite proud that they turned out at all. Thankfully they were a huge hit with all of the kids, and they can be a hit at your kid's next party too!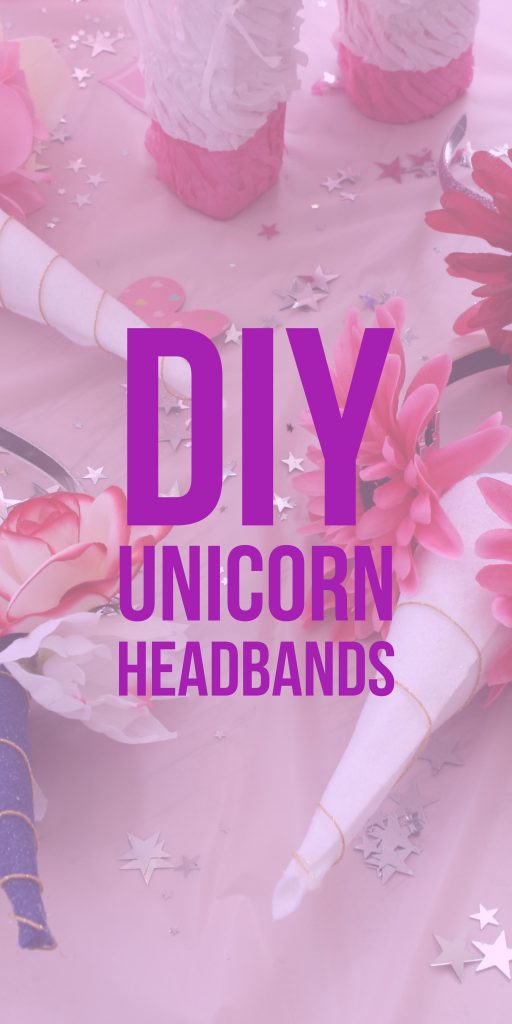 DIY Unicorn Headbands
Creating
I started out collecting all of my supplies. After a trip to the craft store and one Amazon order, I had everything I needed. If you want to recreate these unicorn headbands, you will need headbands (I got these sparkly ones from Amazon*), some felt, fake flowers, some thicker string or yarn, pillow stuffing, a hot glue gun, and scissors.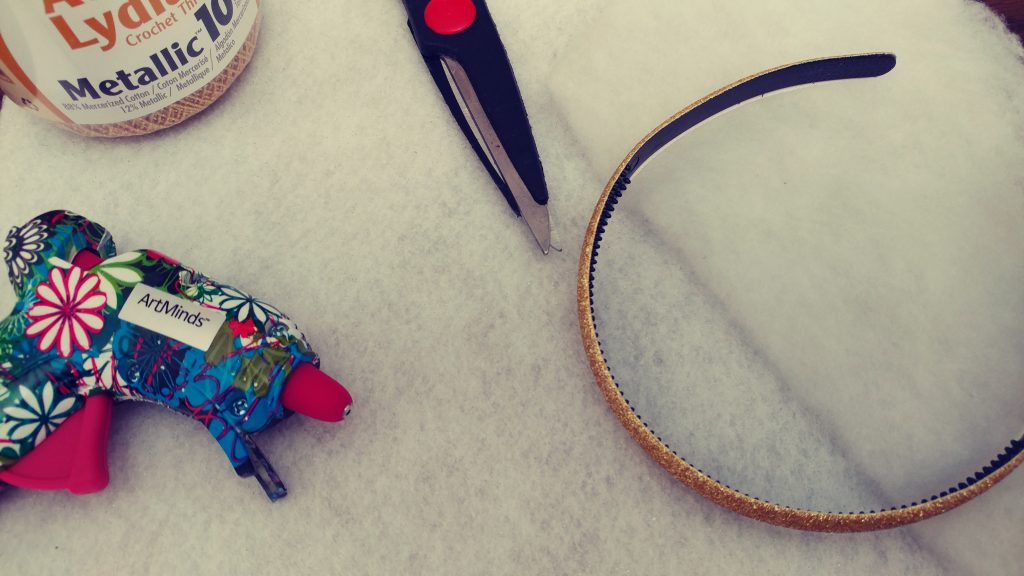 The first thing I did was make my horn. I cut a large triangle out of the middle of the felt. Then, I hot glued it together to make a horn. You can sew it if you prefer, but I am not very handy with a needle and thread.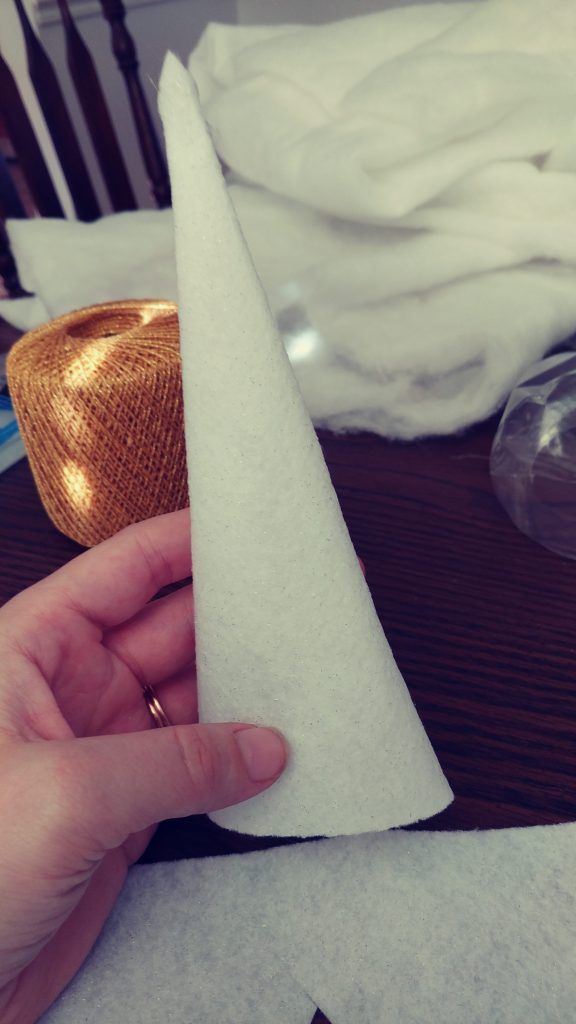 Once I had it shaped, I stuffed the horn full with pillow stuffing. This ensures it will hold its shape when you glue it to the headband later.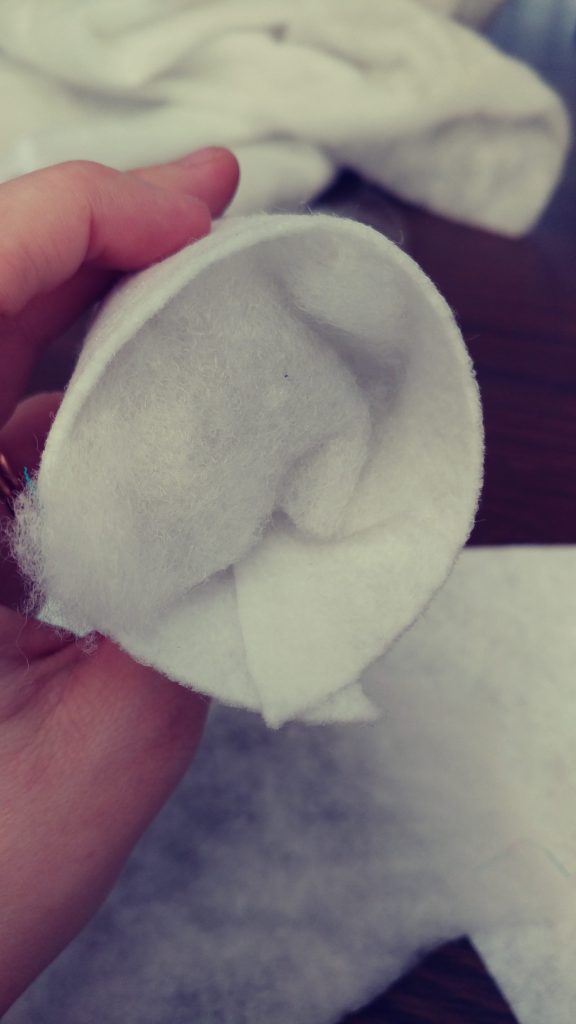 Now that the horns are stuffed, it is time to wrap them. I took some of the gold string that I bought and cut off a generous-sized piece. I used a little more hot glue and secured some to the top and then wrapped it around until I reached the bottom. Then I secured the bottom piece with a little more glue. This step really makes it stand out as a unicorn horn, and not just a random triangle.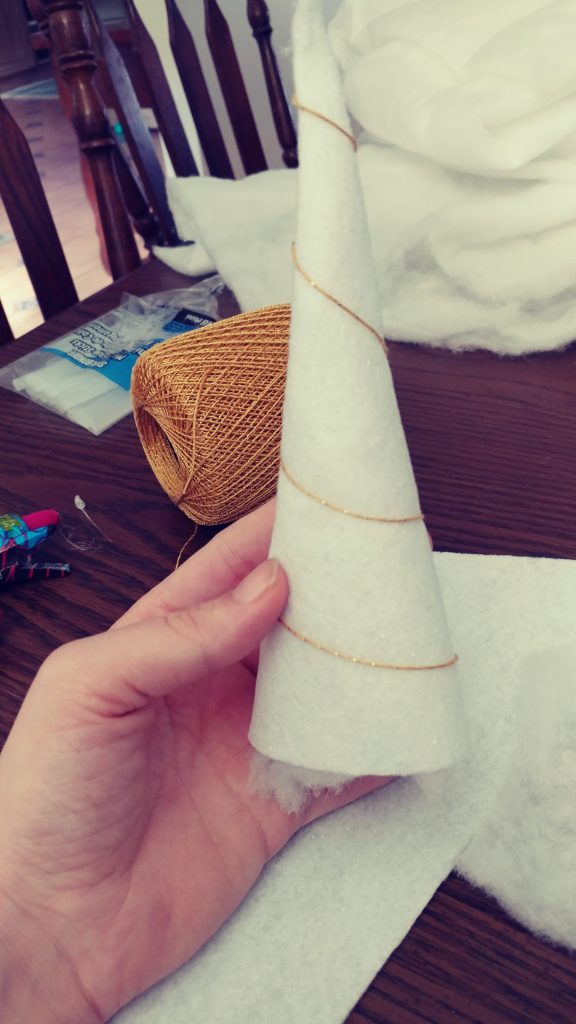 Now we have a horn! What I did next was cut out a circle, the size of the bottom of the horn. This makes it easier to secure the horn to the headband. I glued the circle of felt under the headband, and then connected the horn over the headband.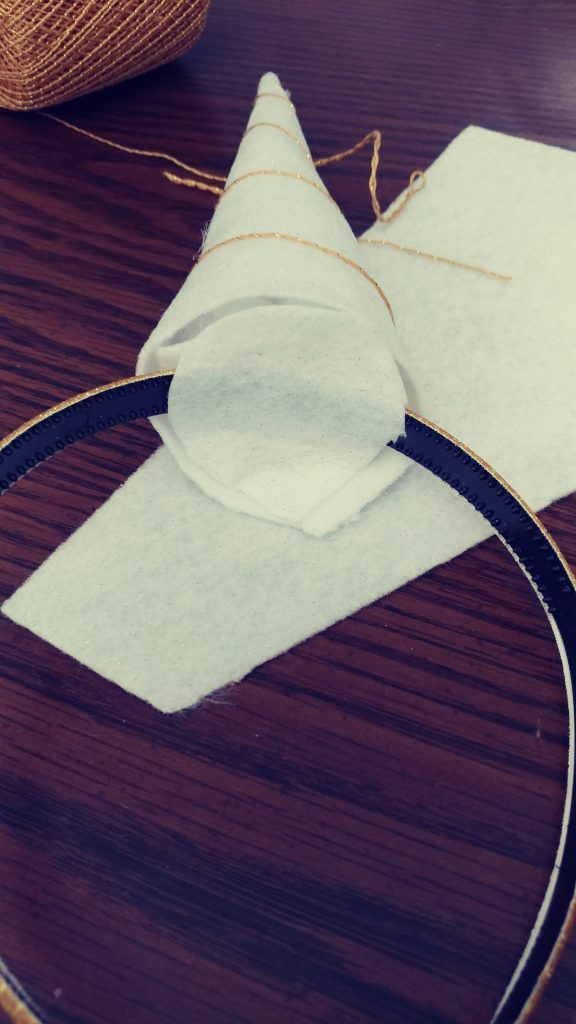 Decorating
Now comes the fun part, the decorating. You can get as creative as you want with this part. I made a few of them all different. For this one, I used these flowers that had clips already on them and just clipped them onto the sides of the unicorn headband.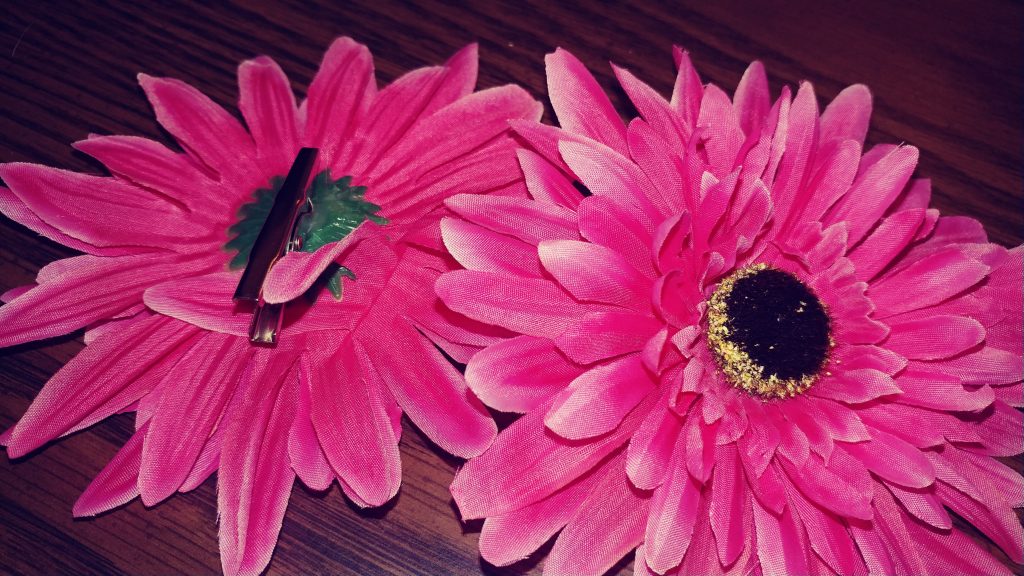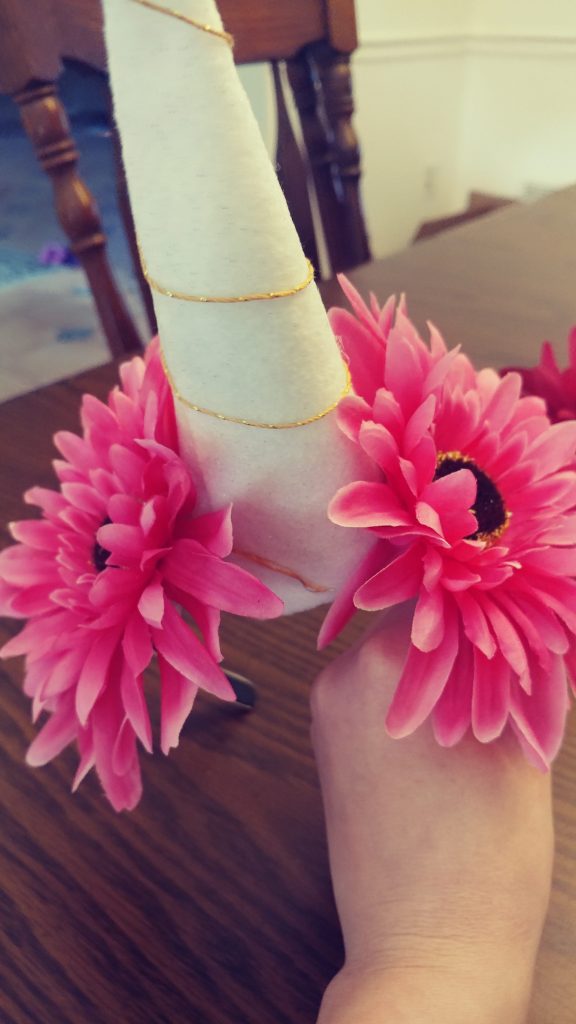 I did a few more with fake flowers that I hot glued around the headband, and they turned out great as well.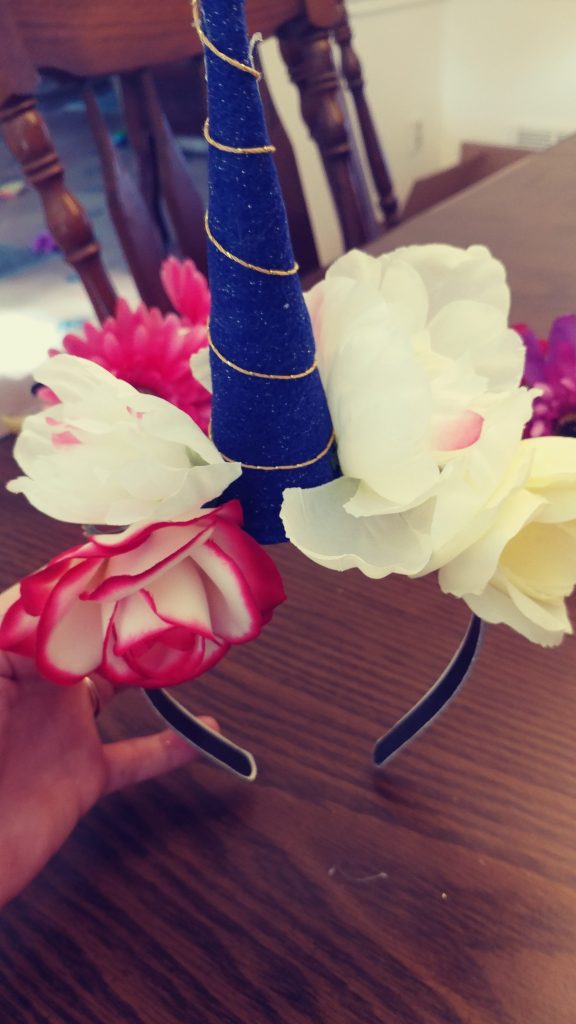 These ended up being a huge hit at the party! All of the kids loved wearing them. Even the boys got in on the action.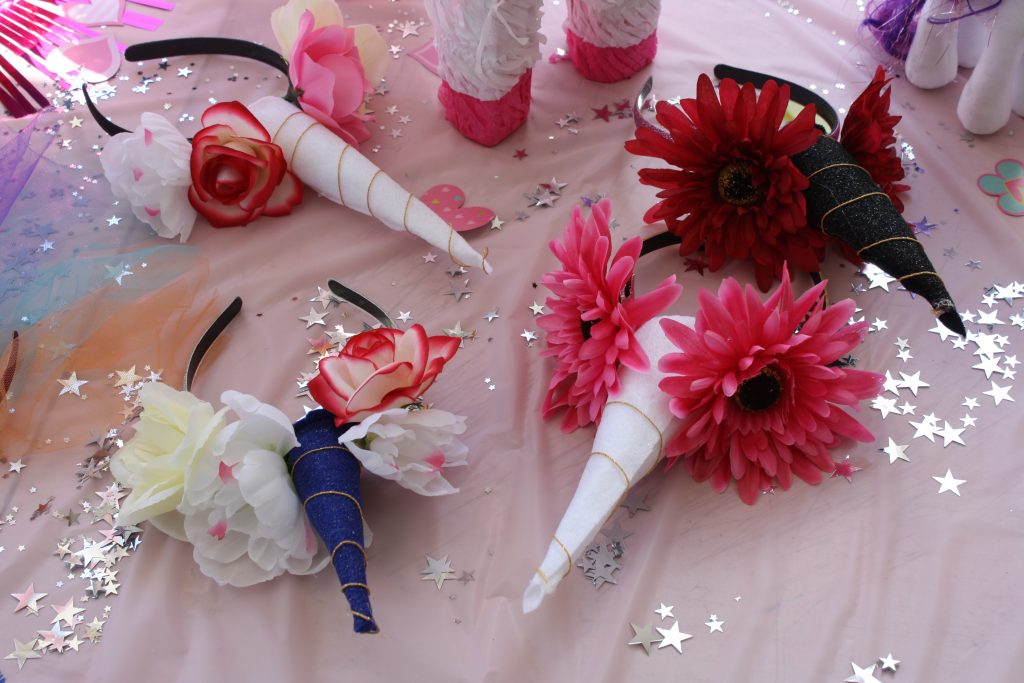 So if you have a little one that is as obsessed with unicorns as mine is, this is an awesome and simple craft that will make their day.