As a busy mom, it is likely that you have very little time for yourself and that much of your energy gets used up taking care of everyone else's needs. Having kids changes your life in so many wonderful ways, but there is no doubt that looking after little ones is the most demanding job in the world.
To back up this point, research shows that on average, parents get just 32 minutes of me-time each day. When you consider that there are 24 hours per day, 32 minutes seems like barely any time to do anything, let alone relax. The demands of motherhood can feel constant, and amid all the chaos it is easy to lose sight of yourself.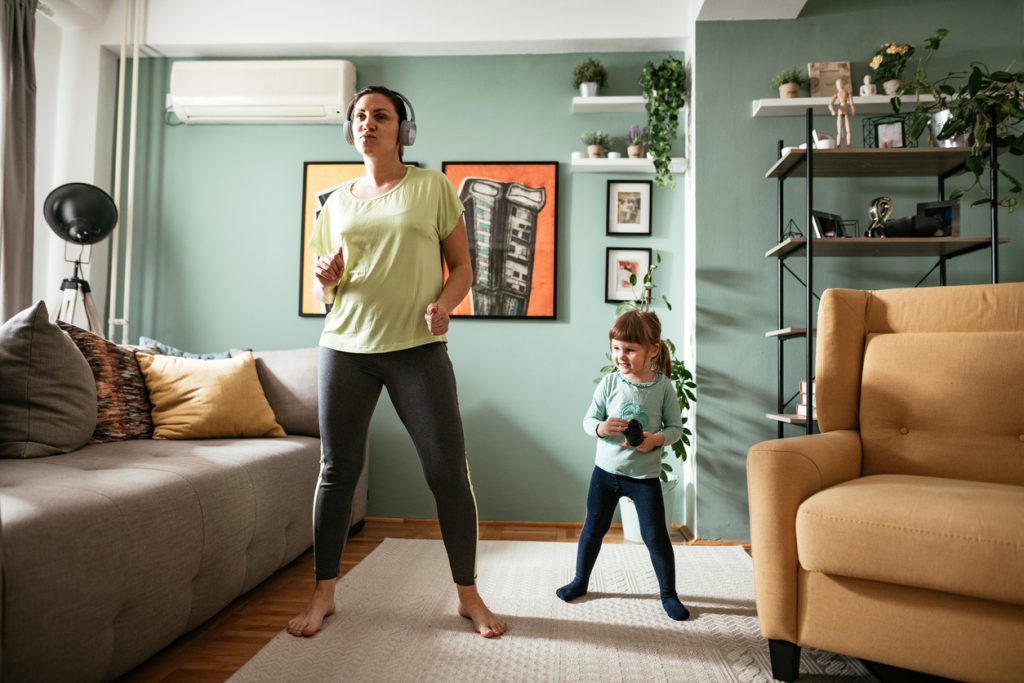 How to be a Mom Without Losing Yourself in the Process
Continually putting the needs of others before your own can take its toll. You may find it hard to remember what life was like pre-kids as it seems so different from your life right now. Keeping your identity can feel like a major challenge when you become a parent, but reconnecting with yourself is extremely valuable.
Despite your days feeling like you are on a constant treadmill of running errands, taking care of the house, cooking, doing the laundry, and working. All of these tasks will feel a lot more manageable when you are feeling good about yourself.
Feeling confident and empowered makes everything seem easier to handle. Reconnecting with yourself and getting back to being you, as well as being the strong mom that you have become, is a winning combination.
Here are some tips to help you reclaim your identity and take care of yourself amid the busyness of family life:
Nourish Yourself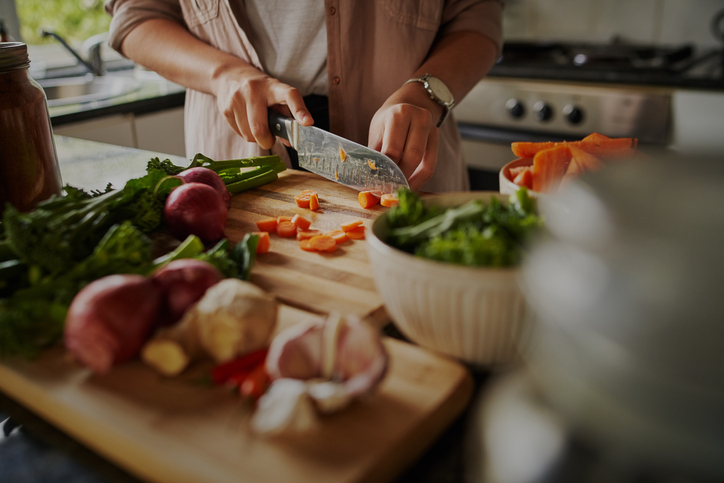 Do you find yourself nagging the kids to eat their fruit and vegetables only to realize that you have not eaten anything nutritious all day? It is easy to focus on ensuring that the kids get all the nourishment they need to be healthy, but it is also vital you do the same for yourself.
Taking care of your own wellness is essential, and deserves the same amount of attention that you focus on your children's health.
Eating foods that nourish you is especially crucial when you consider how demanding the pace of life can be when you have kids. All that rushing around can leave you feeling depleted, so energizing your body with the best food choices and staying hydrated is essential and will make you feel so much better.
If you feel too busy to eat in the mornings, you may find it easier to blend up some fruit and yogurt to make a smoothie to get your day off to a healthy, vitamin-packed start.
Find Your Mom Style
Feeling fashionable and stylish may be the last thing on your mind when you are a busy mom. Many moms find themselves wearing the same few items from their closet on rotation which becomes a habit.
Sticking with the same few outfits can make life easier and means that you don't need to think about what to wear each morning. However, wearing the same clothes day after day can also leave you feeling drab and almost invisible. Having a mom uniform may be a simpler option, but it doesn't mean that your clothes need to be boring and make you feel bad.
While navigating life with a toddler in tow is not always practical in high heels, it doesn't mean that you can't make changes to your style. Finding your own style that makes you feel comfortable yet attractive is a great way to boost your confidence and feel more like your old self. Rather than dressing to impress other people, why not try dressing to impress yourself and see how it makes you feel?
Your clothing choices can have a significant impact on how you feel. So, it makes sense to find pieces that you love to wear. Overhauling your closet does not have to be expensive.
Buying a few key items to create a capsule wardrobe will ensure that you always have something to wear. Choosing high-quality clothing for your capsule wardrobe should save you money in the long-term.
As you will be wearing these pieces frequently, they need to last and able to stand up to the demands of family life. Buying better quality items will provide a healthier 'cost per wear' ratio than fast fashion purchases.
When selecting items for your capsule wardrobe, you may find it easier to choose pieces that are easy to wear and can be dressed up or down to suit the occasion. Skinny Jeans are a perfect capsule wardrobe item as they are so versatile yet stylish.
Try to strike a balance between comfort and style when shopping for clothes, as this is the winning formula for feeling confident in your fashion choices.
Find Ways to Relax
Feeling stressed out can take its toll on your wellbeing and make it even more challenging for you to reconnect with yourself. The constant juggling of tasks and weight of responsibility can make parenting even more stressful, so finding ways to manage that stress is vital.
Making time to relax can feel impossible, especially when you apparently only have 32 minutes per day to do so. But, making sure that you do have some regular down-time to help you chill out is essential.
When it comes to relaxation, pretty much everyone has a different method that they prefer. For some, quiet contemplation through meditation is their best way to relax, whereas for other people, being physically active, such as going for a run provides a way to release their tension.
There is no right or wrong way to relax; you simply need to choose a method that works for you and make sure that you do it regularly. Finding a way to relax will help you to spend time focused on your needs and gives you the opportunity to reconnect.
The Importance of Alone Time and Quiet Moments
Family life can be pretty noisy most of the time, and you may find yourself unable to hear yourself think. Moments of peace and quiet can feel precious and rare, so making time for them is vital. When you live in a busy household, moments of silence can feel like a treat and provide a much-needed moment to gather your thoughts and enjoy a feeling of calmness.
While some people thrive on the noise and chaos of life with kids, for others it can be draining. Being needed by your children is great, but when you are constantly being called for, it can become challenging.
If you are craving some time on your own, why not try to make the most of the opportunity when it arises. If you usually spend your lunch break from work running errands or catching up on laundry while the kids are out of the house, why not stop and make the most of this time instead?
Using these spare moments of alone time to enjoy some tranquility is an excellent way to recharge your batteries. Something as simple as settling down to read a book or taking a walk in the fresh air can breathe new life into your day and brighten your mood. In these moments, you can simply be yourself rather than in a 'role' as a wife, mother, employee, etc., and this can feel truly liberating.
Don't Do Everything Yourself
Being part of a family means that you should be a team and help each other out. Whether your family is going through achallenging time or just trying to get through everyday life, it is essential that you work together.
If you are finding that you are the only one doing anything around the house, this may be making you feel under pressure and forcing your stress levels to rise. You may want to encourage other members of the family to take on age-appropriate tasks to help out with chores so that everyone is taking on a little responsibility and making a contribution.
As a mom, you may sometimes feel yourself slipping into the habit of rushing around doing everything yourself and growing increasingly resentful. There's nothing worse than trying to multi-task and complete a million and one jobs yourself while everyone else in the house is sitting around relaxing.
Before you temper frays, it is essential that you discuss how you feel with the rest of the family and make home life a team effort rather than a one-woman job.
Doing everything on your own is something that you cannot sustain forever, and sooner or later, you will start to feel rundown.
Making a conscious effort to be yourself and to reconnect is an excellent way to feel energized and more like your old self. Being a mom is the most amazing experience, but just remember that you do not need to lose yourself in the process. Being true to yourself will help you to be the best mom you can be and makes parenting an even more empowering experience.