Kids seem to be starving as soon as they get home from school, but finding healthy snacks for them can be a struggle! Next time your kids are starving after school, try out one of these healthy after school snacks your kids will actually eat!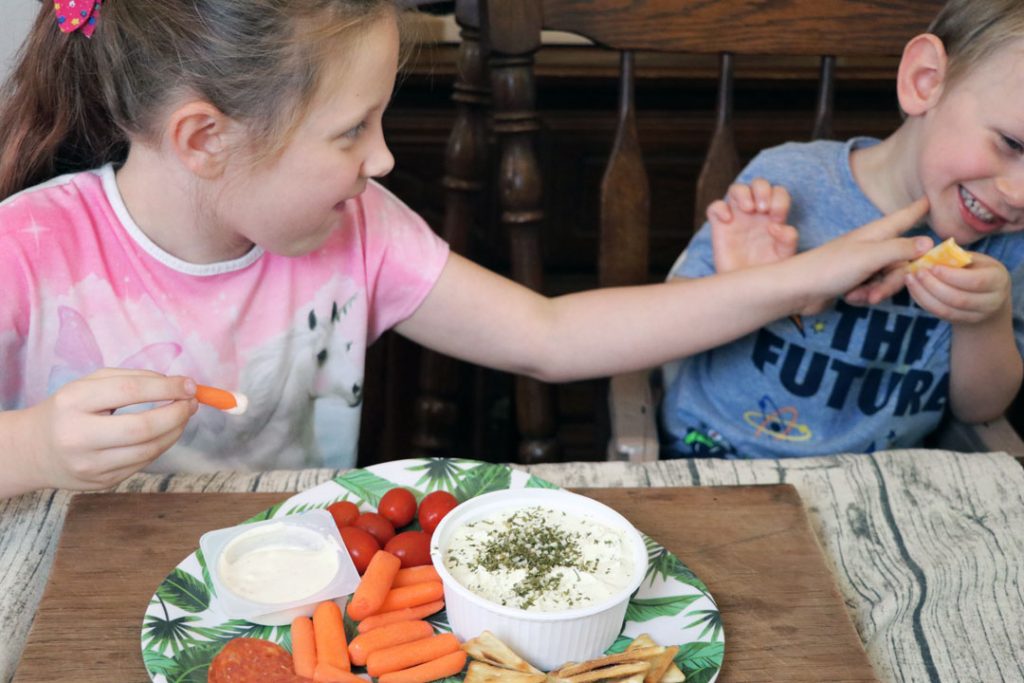 Since school is back in full swing, we have been getting back into the swing of things. Getting onto a good schedule… Doing homework… And making healthy back to school lunches. With everything that comes along with going back to school, one thing I have been focusing on lately is healthy after-school snacks.
If your kids are anything like mine, as soon as they get home it seems like they haven't eaten all day! They are STARVING and need to have some sort of snack right away before they turn into screaming demons.
Finding healthy after-school snacks that my kids will actually eat has been somewhat of a struggle. Of course they always want junk food, what kid doesn't? But I just can't give into the starving banshees and insist on something with some nutritional value for them. Plus, I don't want snacks that will ruin their dinner.
So through much trial and error, I have found some great snack options for my heathens that they enjoy eating and I feel good about feeding them. They are still hungry by time dinner rolls around, but they aren't starving grumpy humans in the time between getting home and eating dinner.
Healthy After-School Snack Ideas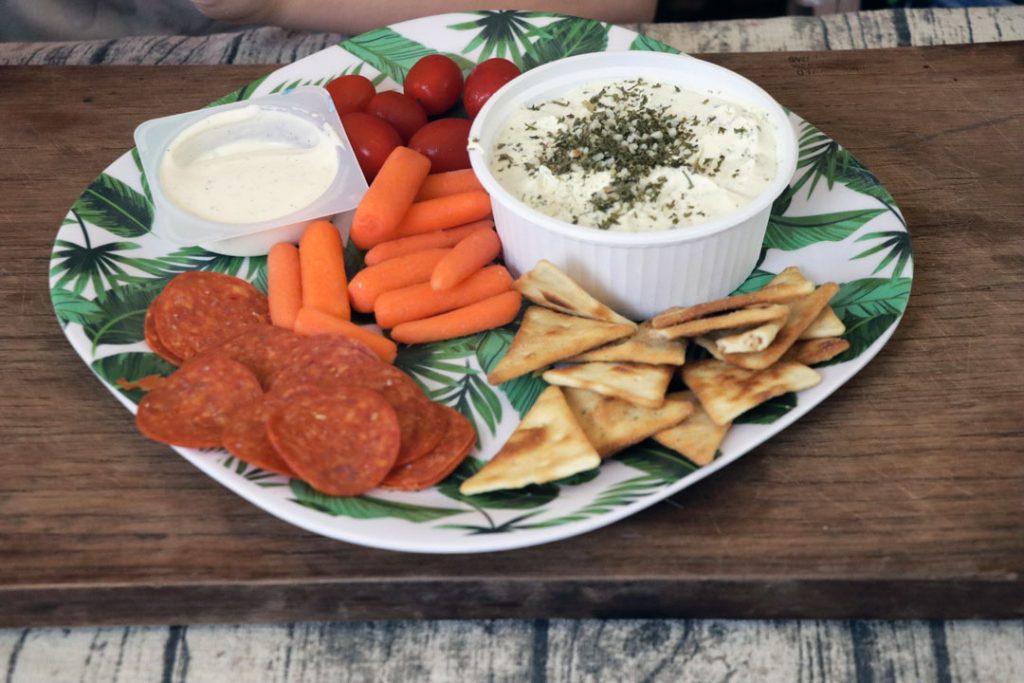 Sometimes all it takes it a little ranch to get my kids to eat raw vegetables. One of their favorite after school snacks is a vegetable tray. With a dipping cup of ranch, they will devour the carrots and cherry tomatoes.
Sometimes I add in cheese and pepperoni as well. I swear my kids would eat pepperoni every day for every meal if I let them!
Finally to add in a little bit of something special, they really enjoy the pita chips and some garlic cheese dip! All of this can picked up at Aldi or Walmart or any local grocery store. Personally, I try to save as much money as possible so I really enjoy shopping at Aldi in order to cut my budged down.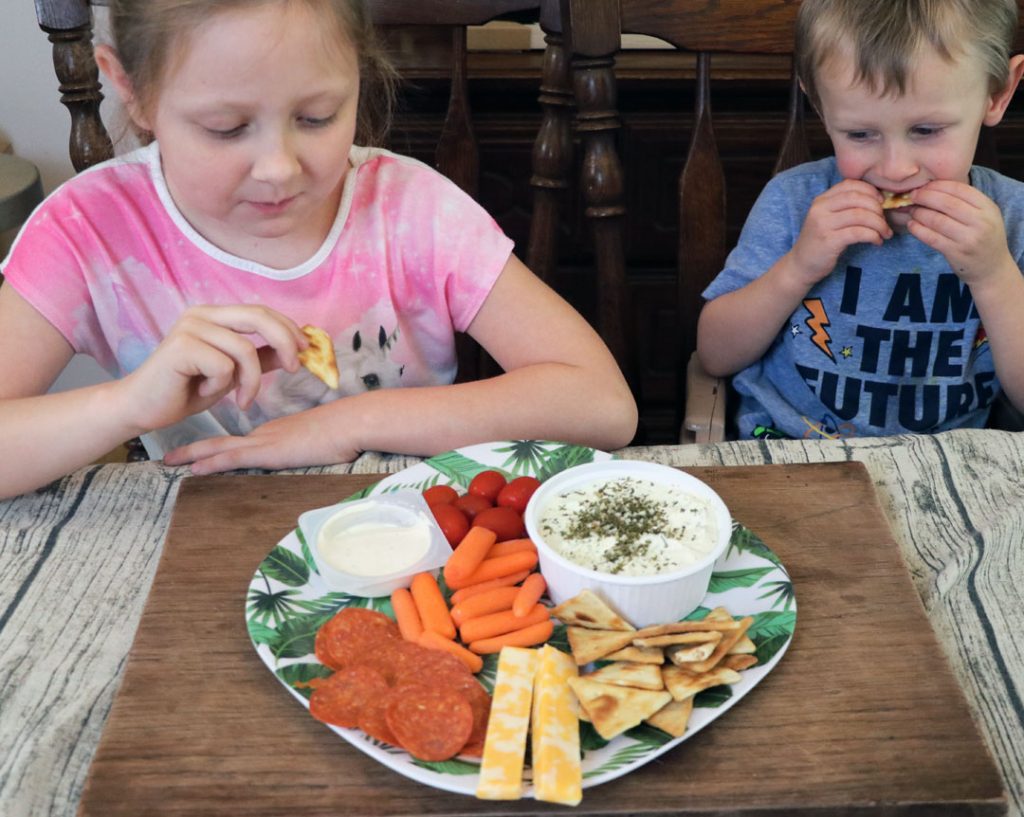 Make Your Own Kid-Friendly Veggie Tray
Making your own kid friendly veggie tray is a great option for healthy after school snacks. I know, some kids really don't like raw vegetables. At least with my kids, we enticed them with some ranch and they seem to go for it.
Just make sure you pick out easy vegetables that your kids will like. Mine are relatively not picky eaters, but I know this isn't the case for every child. A few really good options are things like cucumbers with the skin peeled off, baby carrots and cherry tomatoes.
My kids won't eat raw broccoli, but if yours will then add that in too!
Cucumbers seem to be the universal winner though. They are versatile and go well with a ton of different dips! So if you are trying to get your little one to eat more vegetables, then cucumbers are a great option to try out.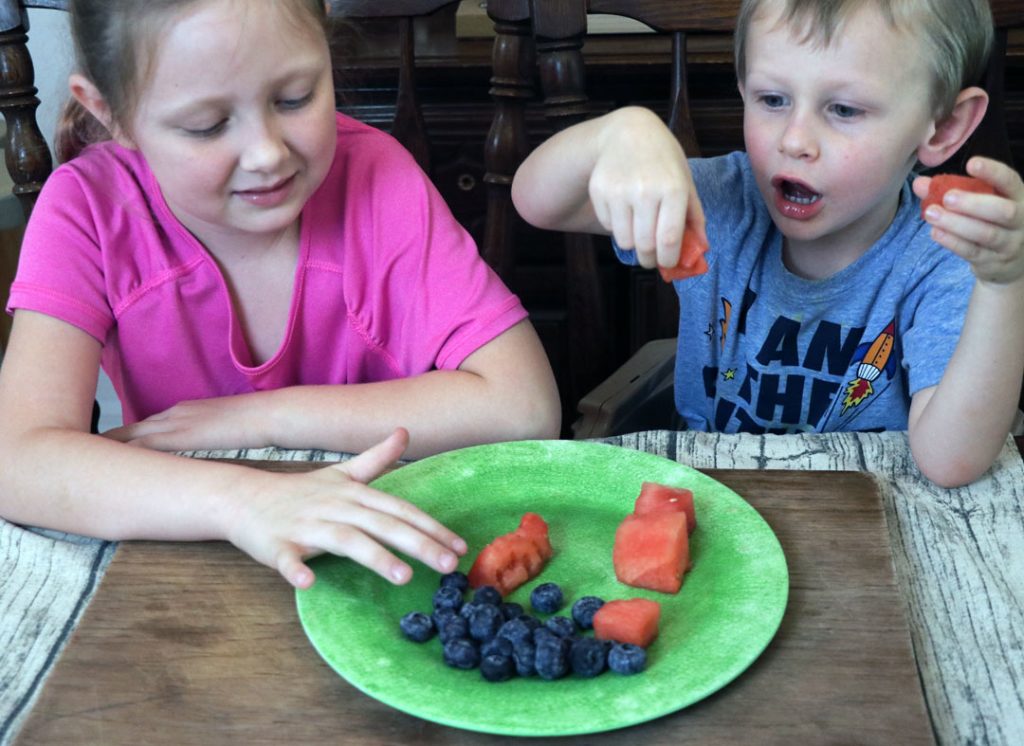 Kid-Friendly Fruit Tray
Fruit is always a great option for a healthy after-school snack. Fruit is sweet and much more likely to be eaten by kids than raw veggies. Seriously, I have a hard time keeping fruit in my house because my kids will eat it so fast after I buy it.
Making your own kid-friendly fruit tray is pretty simple as well. Some of my kids' favorites are strawberries, blueberries and watermelon.
Again, I try to stay on a budget so I try to get fruit on sale whenever I can! Another way to save money on fruit is to not buy the pre-cut fruit. You are paying for convenience when you buy those pre-cute fruit. So I like to buy a whole watermelon, for example, and cut it up myself.
It may take a little extra work, but it is worth it to save some money on your grocery bill.
Not sure what to get? Here are a few of my kids' favorite fruits!
Strawberries
Blueberries
Oranges
Bananas
Watermelon
Grapes
Apples
Not sure if your kids will eat the fruit? Try some caramel dip or sweet cream cheese fruit dip! Dips seem to be the key to getting my kids to eat anything!
Meat and Cheese Roll-Ups
Another favorite in my house are meat and cheese roll-ups. These are easy to make and you can use any lunch meat your kids love! Mine are partial to salami and pepperoni, but feel free to use ham, turkey, or chicken!
The best part is you can prep these days in advance and have a snack at the ready as soon as your kids walk in the door! Prep is minimal, and you won't feel guilty giving them a snack they will love.
I feel like these healthy after-school snacks will be the most universal. Most kids, even picky ones, love lunch meat and cheese! The protein will help them stay full until dinner and you don't have to stress about giving them extra sugar!
What are your favorite healthy after-school snacks?
Now that you see what my kids like, I want to know some of your favorites! Let me know down in the comments so I can try out some new snack options for my starving heathens!