It isn't hard to learn how to make sweet cream cold foam. All you need is five minutes, three ingredients, and a love of delicious coffee and sweet cold foam!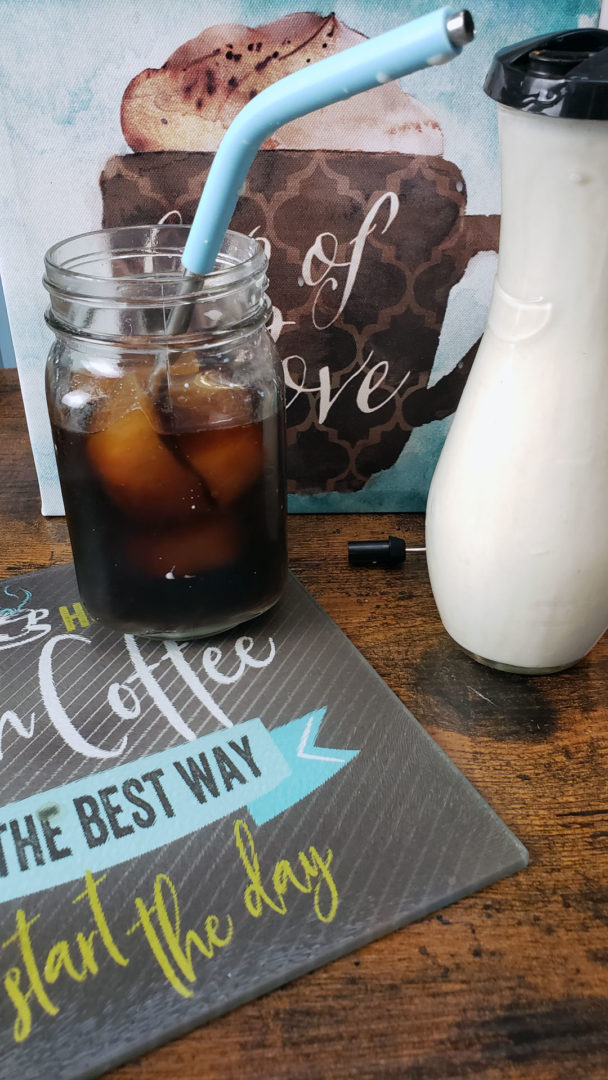 I am a coffee lover. Hot coffee, iced coffee… It does not matter to me. If it is caffeinated, I will drink it.
My love of coffee comes with a love of all the new and "hip" coffee trends. My favorite at the moment is the sweet cold foam. I have been getting it from Dunkin and from Starbucks lately. But that puts a dent in the wallet for sure.
So, I did what I do best and decided to try to make vanilla sweet cream cold foam at home.
How to Make Sweet Cream Cold Foam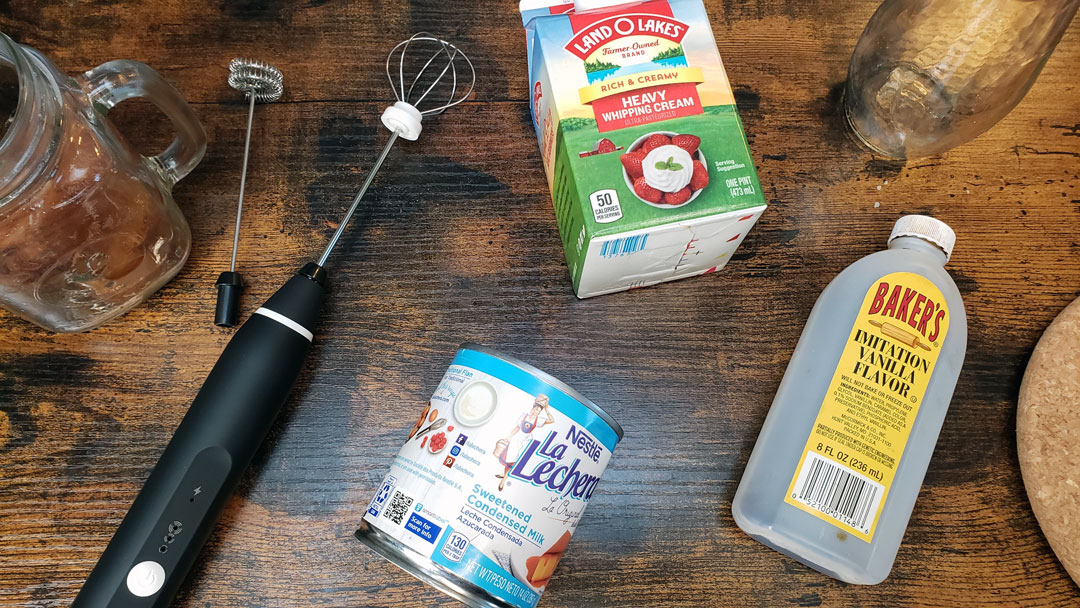 It may, or may not, come as a surprise, but sweet cold foam is quite easy to make. It only takes three ingredients and about five minutes to make.
All you need is:
1 cup Heavy Whipping Cream

1/2 cup Sweetened Condensed Milk

A splash of vanilla extract
I also recommend you pick up a milk frother. These are really inexpensive and fantastic for making fancy coffee at home.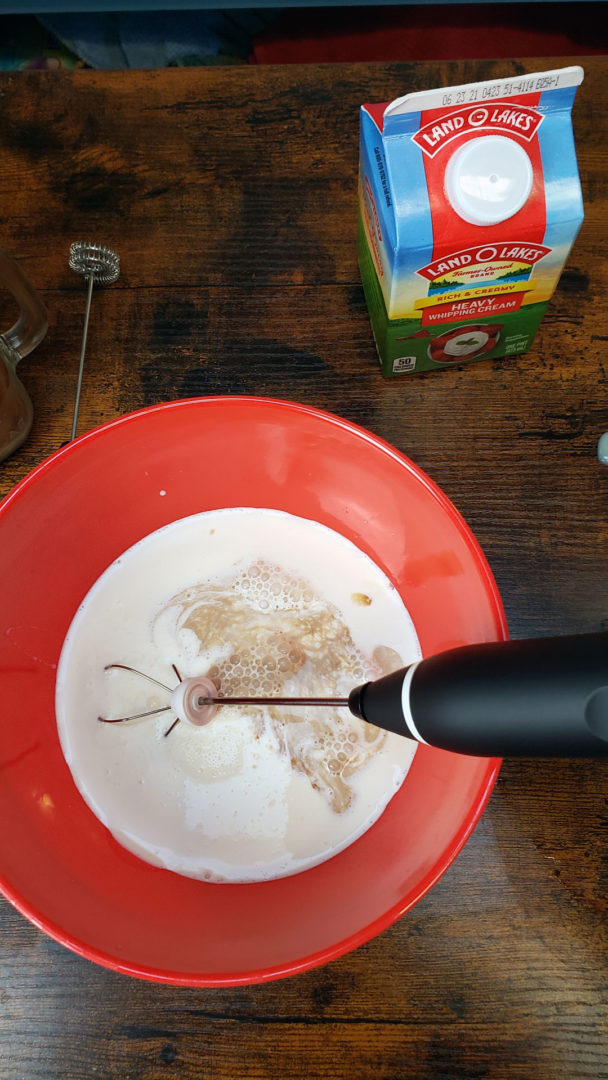 Once you combine your three ingredients, whisk them together until it is a nice thick foam consistency. This took me about 3-5 minutes.
FYI, these milk frothers are quite powerful and I would recommend doing this over a sink or in a deeper bowl. I made the mistake and had to clean sticky sweet cold foam off of every surface in my kitchen.
How Long Can I Store My Sweet Cold Foam?
I placed mine into a glass container with a pour spout and stored it in the refrigerator. Honestly, this didn't even last me a week because I used it every day in my coffee.
I wouldn't want to store it for more than a week though, but I am really finicky about dairy products and how long they sit in the fridge.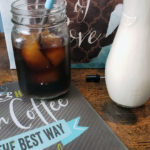 Sweet Cold Foam
How to make sweet cold foam at home!
Ingredients
1

cup

heavy cream

1/2

cup

sweetened condensed milk

splash

vanilla extract
Instructions
Combine your 3 ingredients.

Whisk until thick and foamy.

Place in a container with a lid and store in the fridge for up to a week.
Make sure you check out more family-friendly recipes and tag me on Pinterest or Instagram letting me know what you think of what you tried!
Pin me and make sweet cold foam Later