As you may or may not know, I am not a crafty mom. I am just not one of those moms who can whip up a Pinterest perfect DIY at the drop of a hat. Full disclosure, I never really was a fan of crafting at all! That is, until my daughter started getting older. This kid loves to craft and create, and is always asking if we can make something. I couldn't just say no, so I gave in an d started collecting crafting supplies. We have been doing small projects and really, they haven't been as horrible as I have imagined! While I am still not very good at this whole crafting and DIY thing, we have found a few that I have actually enjoyed making. One of our recent favorites is this kid's Dollar Tree DIY picture frame. It was fun, easy, and turned out really cute!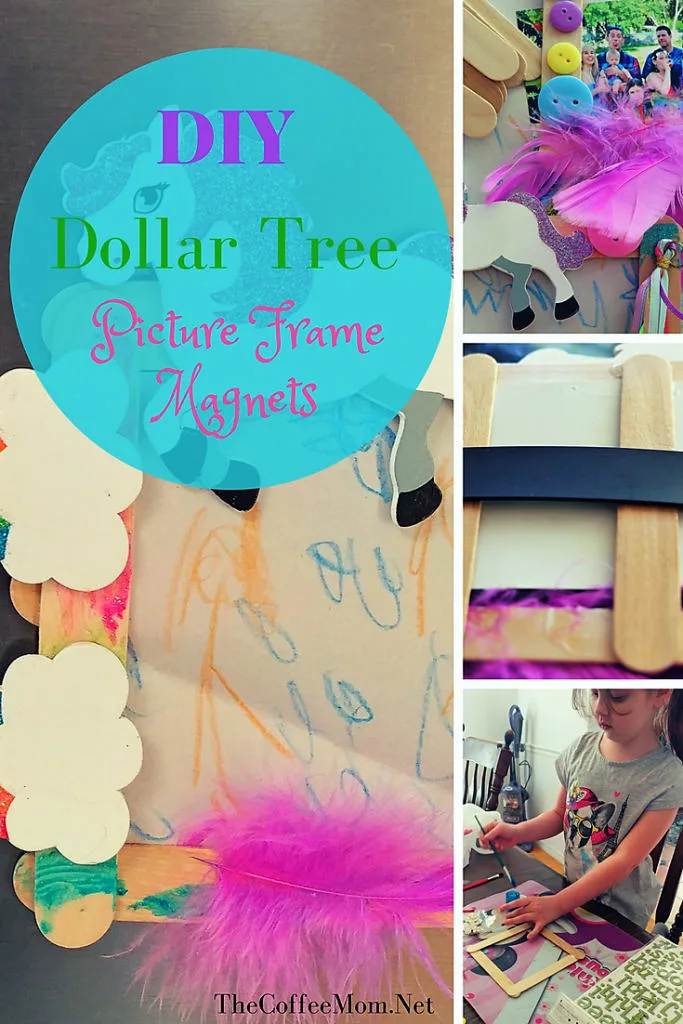 *This post may contain affiliate links. If you make a purchase through these links, I will receive a commission at no extra cost to you*
Kid's Dollar Tree DIY Picture Frame
As I am continuing on my journey to be more crafty, I have realized that the Dollar Tree is the perfect place to pick up inexpensive crafting supplies. My store has an entire aisle dedicated to it! So over the past few weeks I have been picking up feathers, paints, buttons, glue, and other crafting supplies that I know my daughter will enjoy. Shopping at my local Dollar Tree has allowed me to get some really cool stuff without having to really invest much money into it.
For this kid's Dollar Tree DIY picture frame craft, everything we used came from the Dollar Tree for the most part. The only things that I did not purchase there were the magnets, the unicorn, and the rainbow. I had gotten those off of Amazon a while back for something else I was doing and ended up with a bunch of leftovers. They were relatively inexpensive though, so I can't be too upset about it. I have never actually seen magnets like these in my Dollar Tree, but you never know what you are going to find when you look!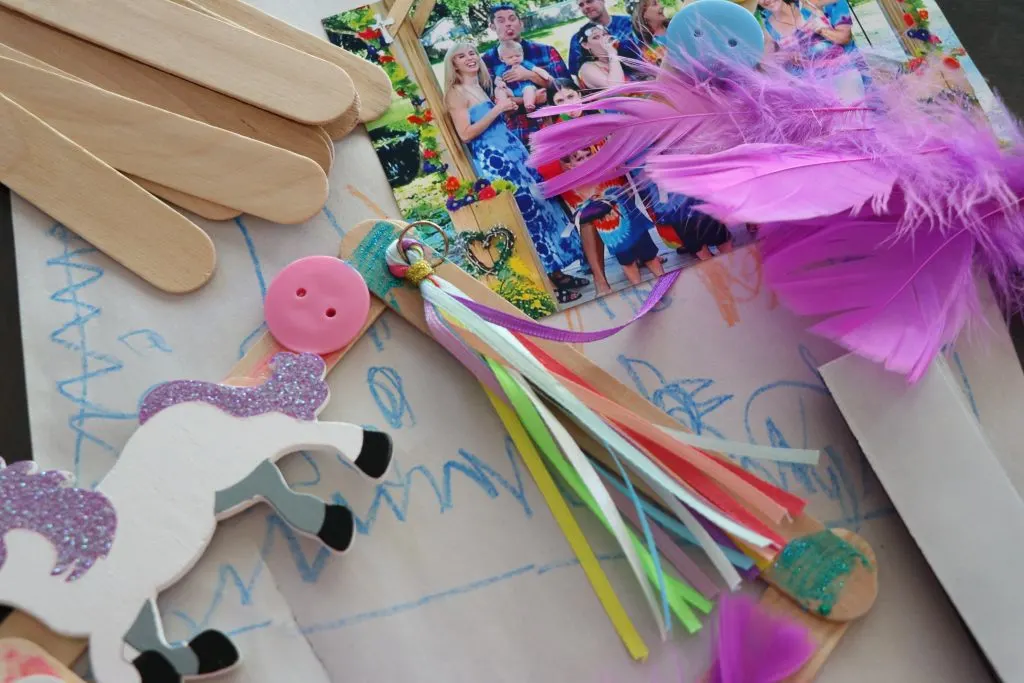 What You Will Need
The good thing about this little craft is that it is really easy to customize and use what you have! The only real necessities are the Popsicle sticks, some glue, and magnets. Everything else is really up to you! Have buttons laying around? Great! Glue them on!
I had feathers, buttons, some wooden unicorns and rainbows and glitter paint. I just laid these out and let my daughter pick how she wanted to really decorate her picture frame.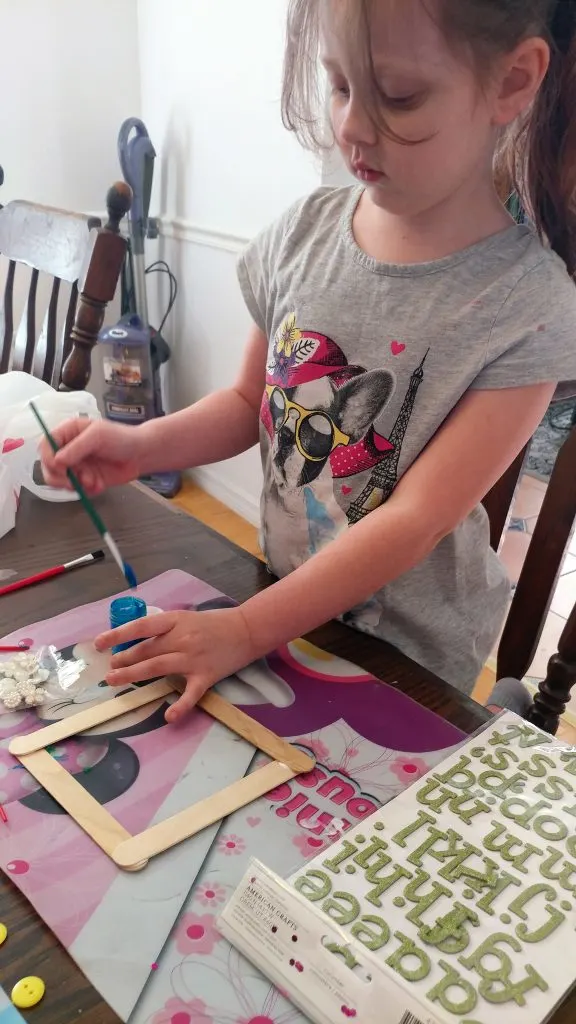 What To Do
First, all you have to do is glue together 4 Popsicle sticks. I used crafting glue, but you can use hot glue or whatever you have on hand. Once they have dried some, your little one can go wild with the decorating! This is the best part. Their imagination gets to take over and they can make their frame look any way they want it to!
Once it id all decorated it is time to add a picture! My daughter wanted to use one of her own drawings for one of the frames. We just cut it down to size and placed it on the back of the frame. Once you have your photo or drawing in place, you will want to secure it with another Popsicle stick.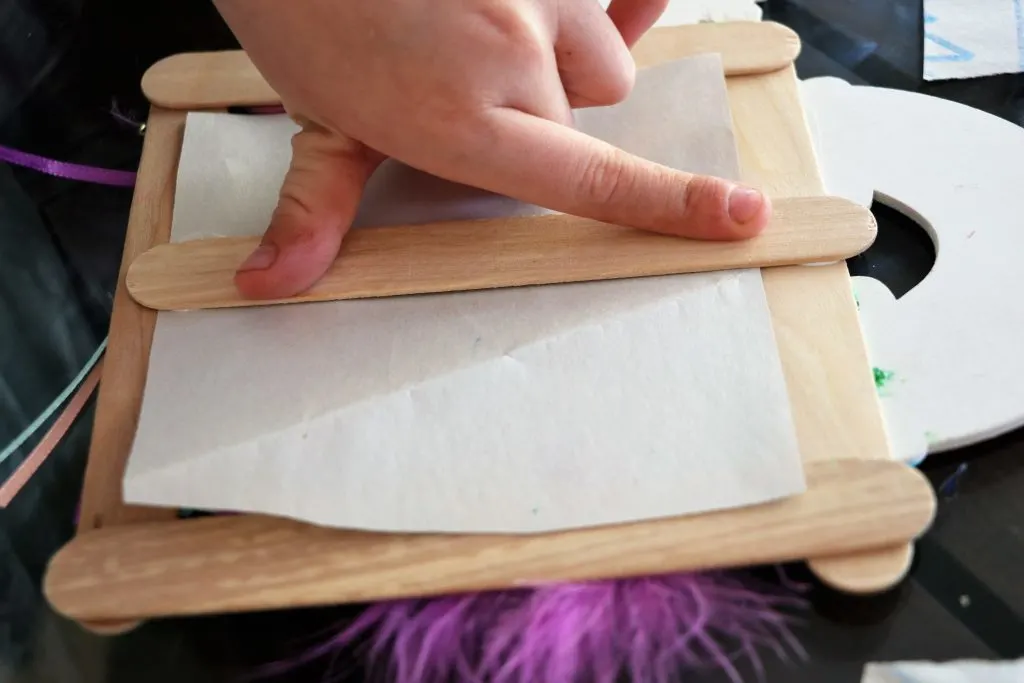 I would recommend using about 2 sticks to keep the picture in place. Once you have that done, you can place your magnet on the back! Just let the glue all dry for a few hours and it is ready to go on the refrigerator!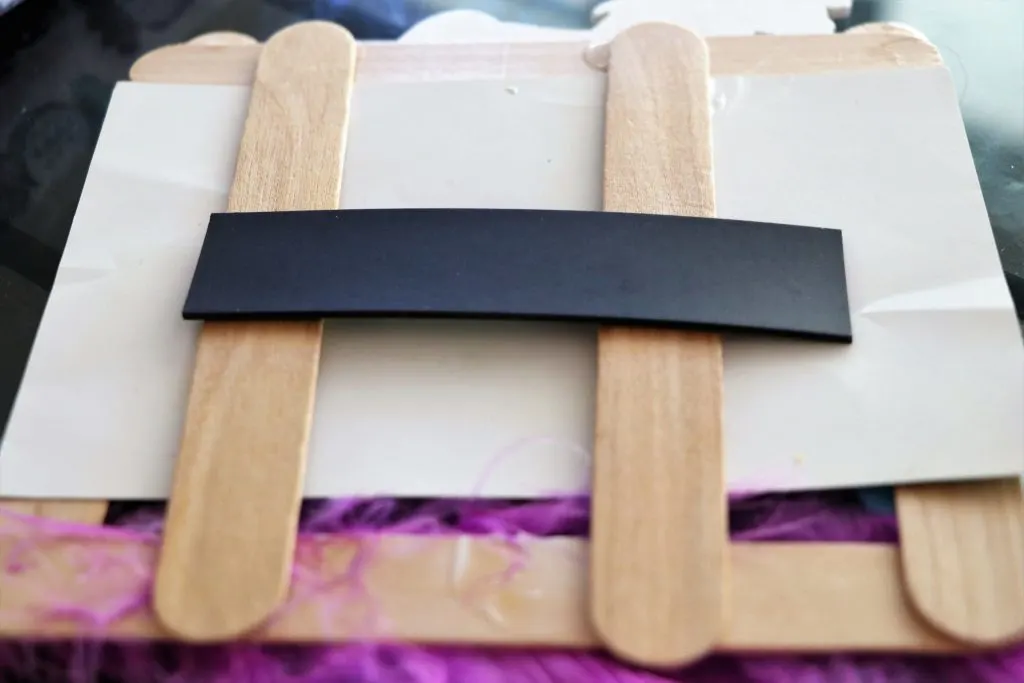 These kid's Dollar Tree DIY picture frames were a lot of fun to make, and super easy! They make awesome gifts as well! Perfect for Grandparents for any occasion! Just make a frame, put a picture of the kids in it or a drawing and you have a perfect customized gift!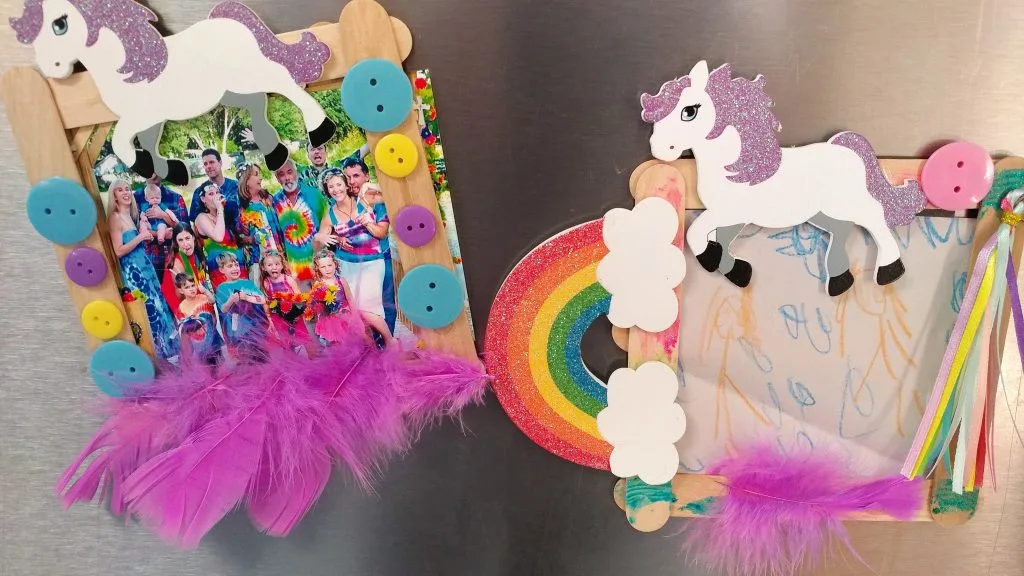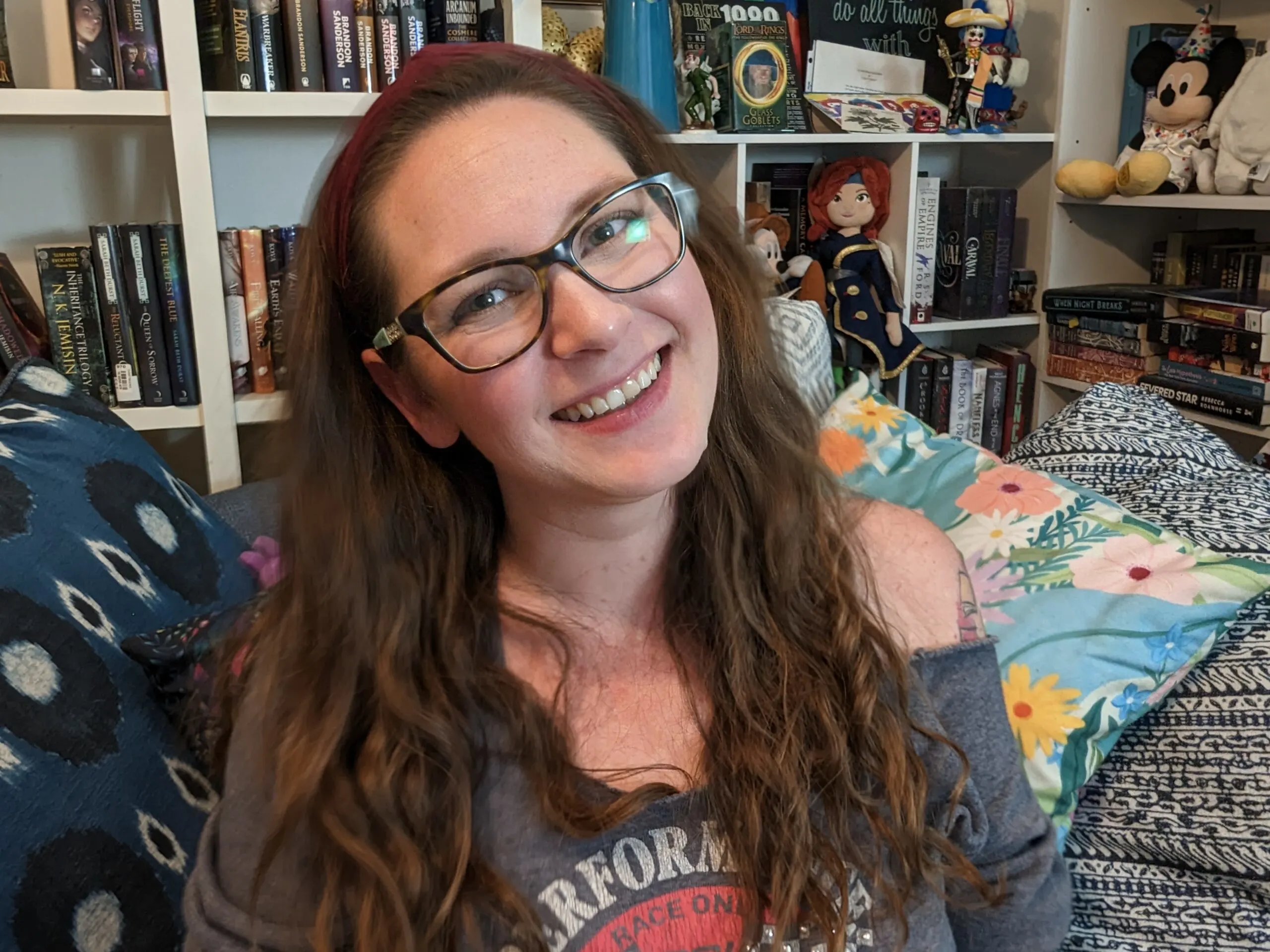 Jessi is the creative mind behind The Coffee Mom, a popular blog that combines parenting advice, travel tips, and a love for all things Disney. As a trusted Disney influencer and passionate storyteller, Jessi's authentic insights and relatable content resonate with readers worldwide.