Summer is quickly approaching and I have been wracking my brain trying to come up with fun ways to keep my oldest busy and still learning during her time away from school. She will be starting kindergarten in August and I want to make sure she is ready to go when the time comes! Since we love to learn through play here at Coffee Mom Headquarters, we decided to try out a fun and easy science project! I was inspired by the volcano projects that we see all too often, but wanted to do something a little different. Since she is just a little girly, we made a fairy village complete with a fairy volcano stuffed with glitter and food coloring!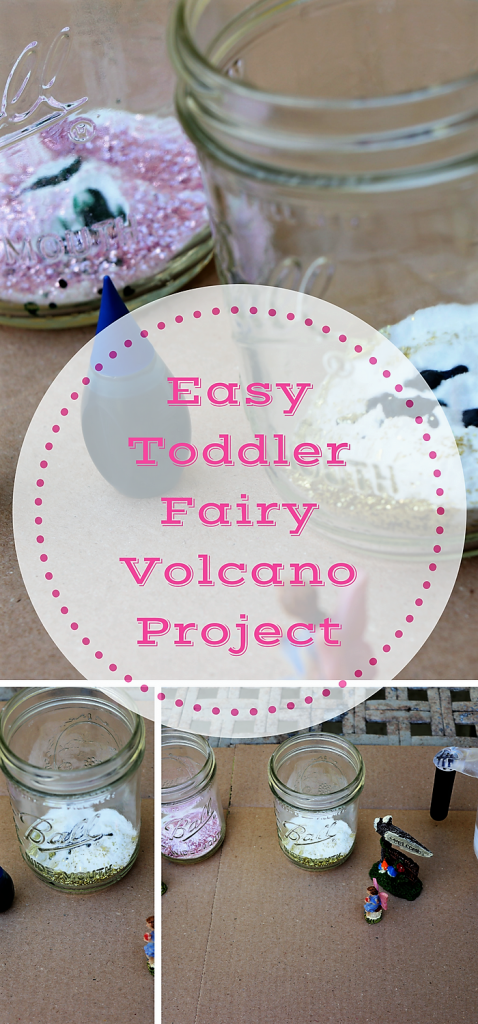 *this post may contain affiliate links. Meaning if you make a purchase, I will receive a commission at no extra cost to you*
Fairy Volcano Project
This fairy volcano was so much fun to make, and is so simple to do as well! If you want to recreate it, it is super easy to customize! You can make an epic village with a volcano in the middle made out of paper mache. We decided to go super simple and just used clear mason jars for out volcanoes. While most of my other crafts are not messy, this one will require some clean up, especially if you use glitter like I did! It still was not terrible though.
What You Need
Once again, you can get most of the needed supplies from your local Dollar Tree. I had the majority of what I needed on hand already, which made it even more simple! Other than the little fairy figures, I think most people will have what they need already in their own pantry!
Mason Jars
White Vinegar
Baking Soda
Food Coloring
Glitter (optional)
What To Do
The fairy volcano is super easy to make! I started up with putting a flattened out box on my table to help make cleanup a little more simple. This will help catch the overflowing glitter if you decide to use it in your project.
Then I let my daughter set up a fairy village. The little figurines and tables were set up around the cardboard and awaited their foamy fate!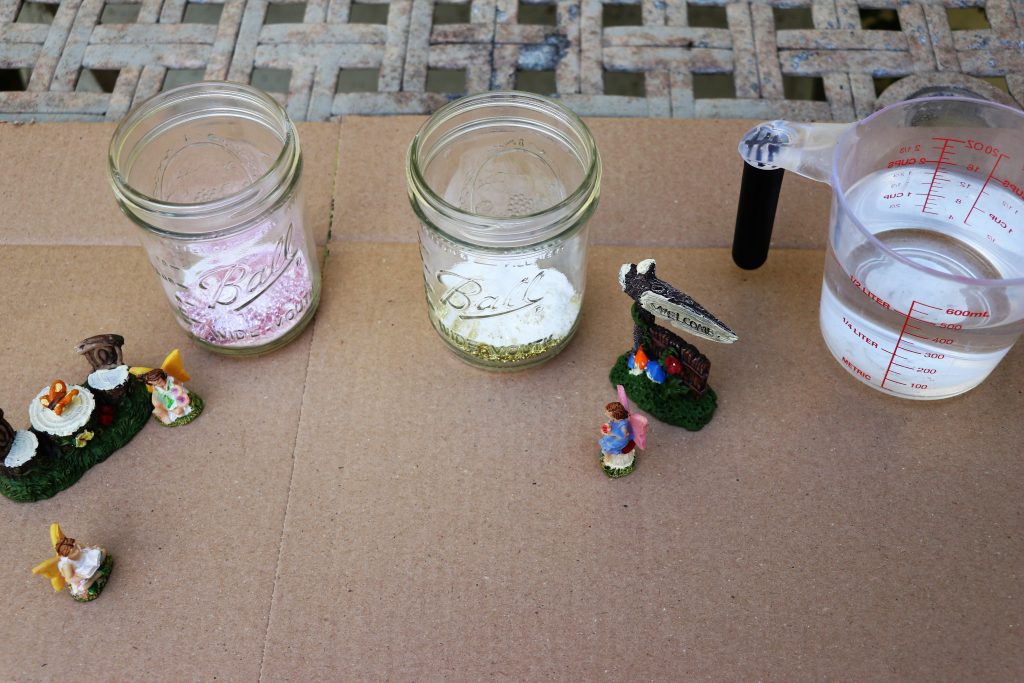 Then we filled up our mason jars to prepare for the eminent explosion. Just put about 2 Tbsp of baking soda into the jar to start. Then we added in some glitter and a few drops of food coloring. The glitter is optional, and honestly, I would probably leave it out next time we do this. The food coloring makes it a lot of fun though!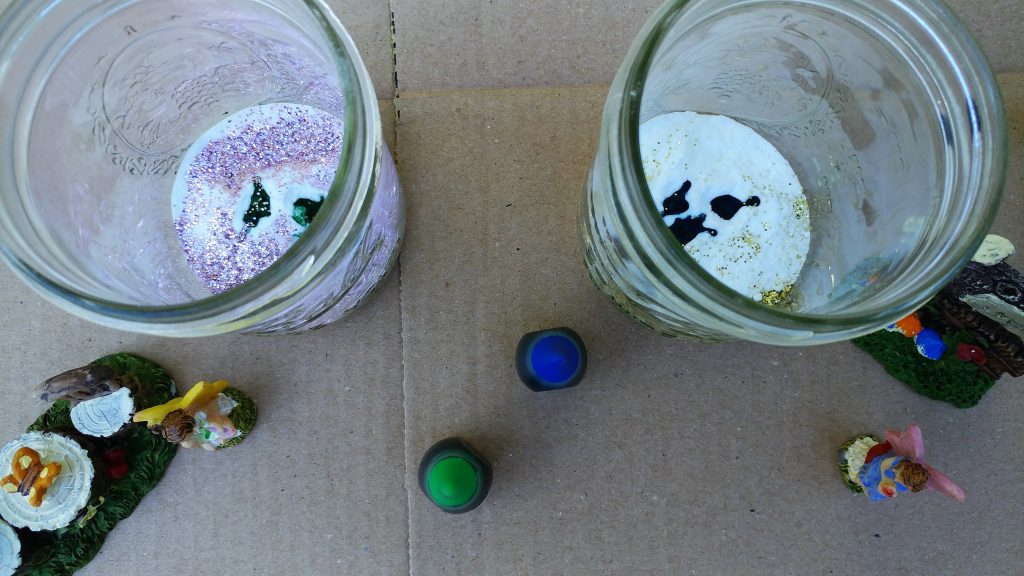 Once you have everything set up and ready to explode it is time to make the reaction! This is a perfect way to talk to your kids about why the vinegar and baking soda makes a foamy mess. It is fun for them, and a learning experience at the same time!
Just have your little one pour the vinegar into the jars and watch their face light up as a colorful explosion takes over the little fairy village!
This is a really fun way to keep your kids learning and having fun all summer long!
What are some of your favorite ways to keep the kids entertained without technology during the summer time?