Thank you Angel Soft® for sponsoring this post. Ditch the spray and switch to Angel Soft® with Fresh Lavender-Scented Tube.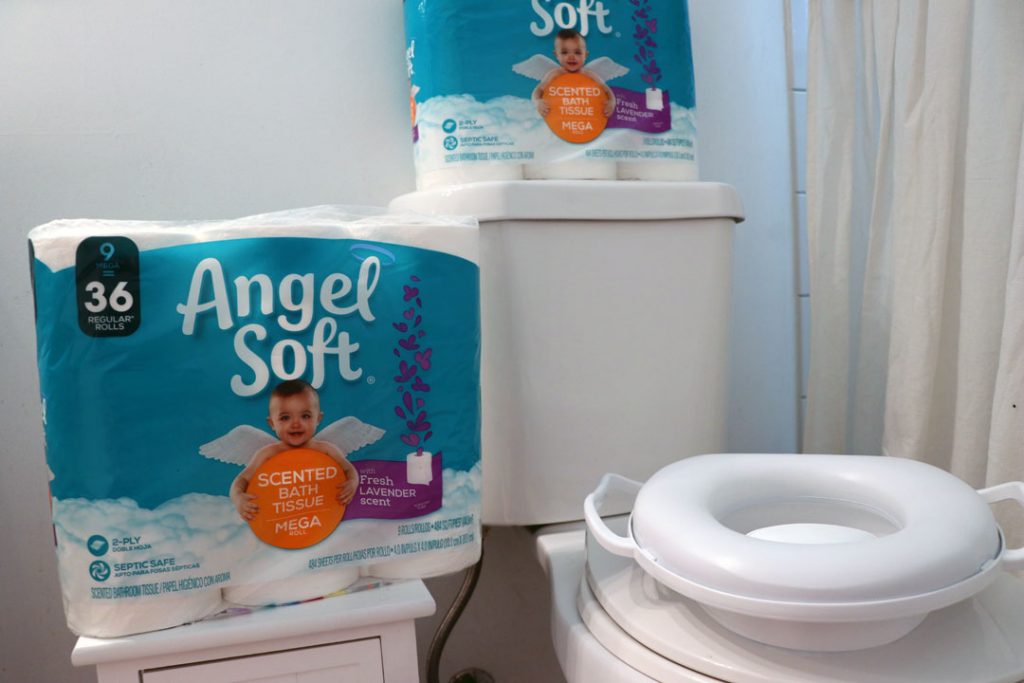 We all want easy ways to keep a kid-friendly clean bathroom, right? These tips will keep your bathroom clean and ready for guests with only a few minutes a day!
No one loves cleaning, but we all love to have a clean home. I know for me, my least favorite cleaning chore has always been cleaning my bathroom. It was the room I would avoid until I knew guests were coming over. Then power clean as much as I could before people arrived.
Now that I have kids, having a clean bathroom seems like an almost impossible task. There always seems to be something going on in there. Smells, messy counters, something mysterious on the floor…. As my kids get older, I have learned that pre-guest power cleaning just doesn't work anymore. It has become much easier to simply maintain a clean bathroom with just a few minutes a day of work.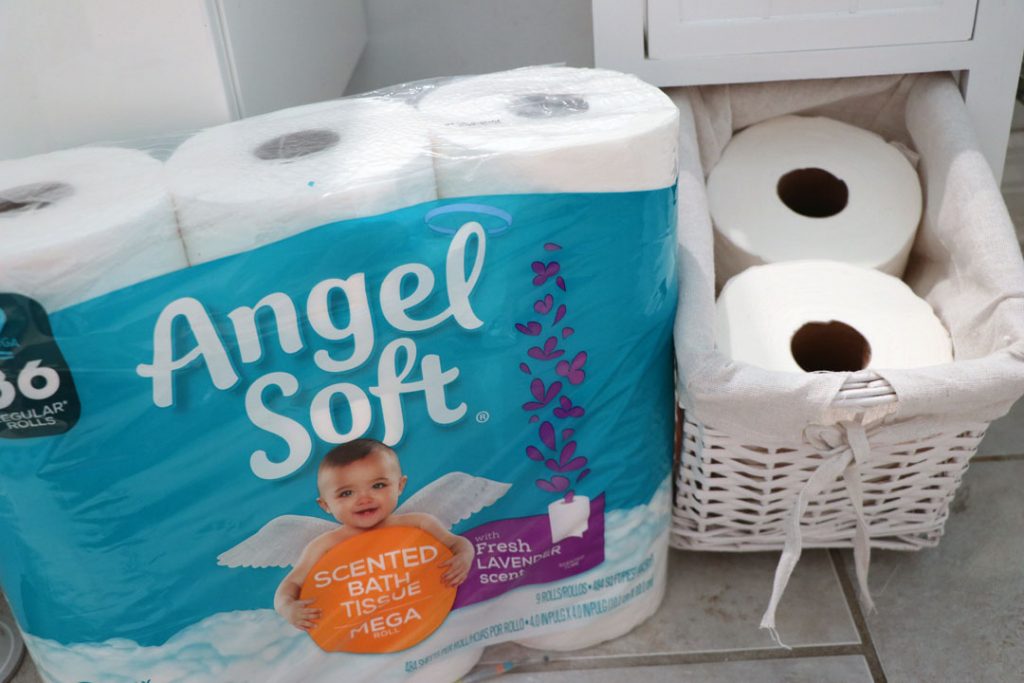 Use Angel Soft® with Fresh Lavender-Scented Tube for a Fresh Smelling Bathroom
The first thing that comes to my mind when I think of a clean bathroom is one that smells amazing. There are sprays, but those will fade with time. You could use candles, but with kids, they can be a hazard. The best way to keep your bathroom smelling fresh with kids? Angel Soft® with Fresh Lavender-Scented Tube!
No more need for candles or sprays. The fresh lavender scent is in the tube of the toilet paper. The scent is fresh and light, making sure your bathroom is constantly fresh without having to spray and burn whenever you want to add a little freshness.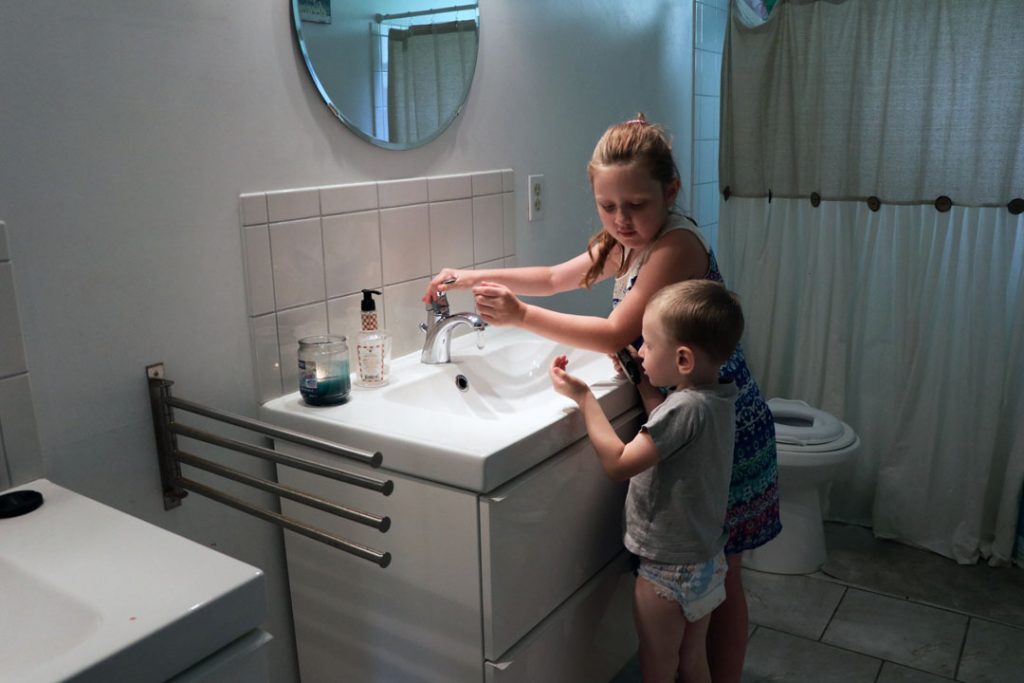 Wipe Down Counters Daily
This may seem like a given, but it is so much easier to just wipe down counters daily to keep your bathroom clean and tidy. A good daily wipe down makes sure you are ready for last minute surprise guests.
Plus, we all know how messy kids can get! Soap and toothpaste always seem to make it everywhere but in the sink. A good wipe down will take you just a few minutes a day, but it keeps the yuck from accumulating too much, making the bathroom easier to keep clean in the long run!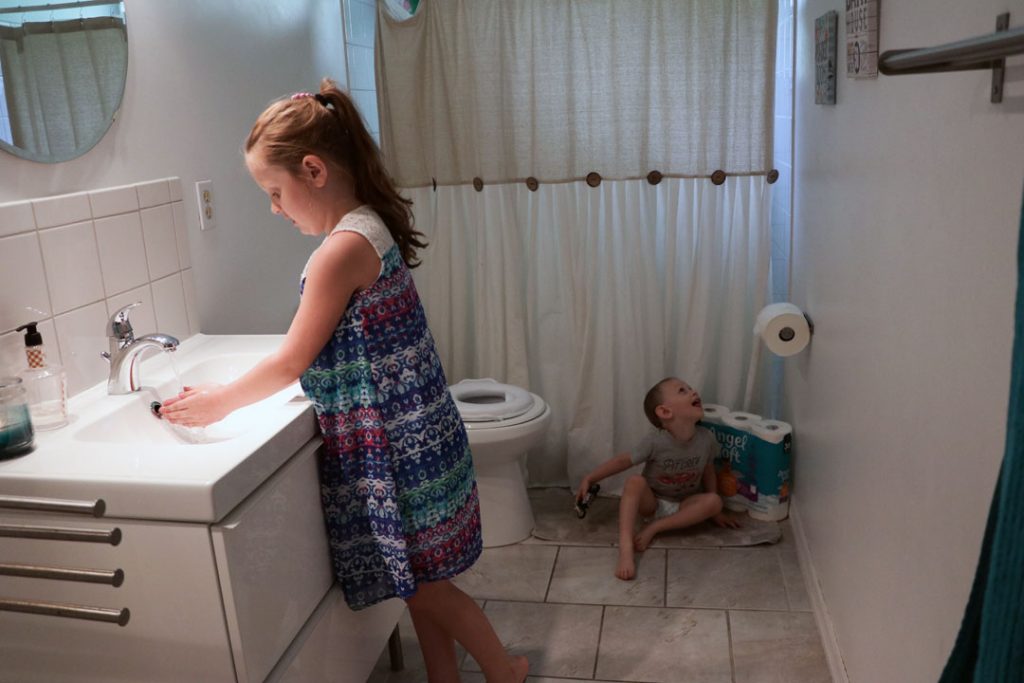 Get The Kids Involved In Cleaning
Kids are capable of so much. They are for sure capable of cleaning up after themselves! When my kids make a mess, they are expected to clean it up. Sometimes this involves whining and complaining, but even begrudgingly, they will do it.
Getting the kids involved in cleaning doesn't have to be a fight. While it can be difficult at first, they tend to end up doing it on their own without reminders after a while. We like to make a game out of it. Who can clean up the fastest? That is one of our favorites!
When starting out, we used asticker chart for the kids chores, and this has really helped to get them both in the habit of cleaning up after themselves.
Plus, it doesn't hurt that the bathroom always smells good thanks to the Angel Soft® with Fresh Lavender-Scented Tube! They love the smell, so they don't mind cleaning up to keep up with our clean bathroom.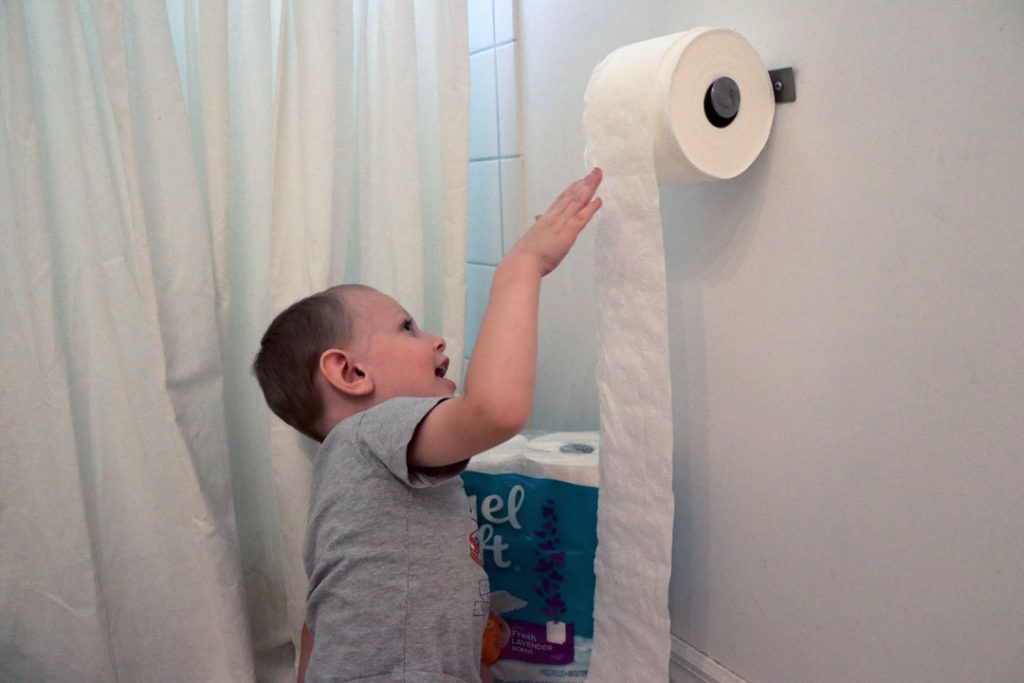 Keep a Small Laundry Hamper in the Bathroom
If your kids are anything like mine, they just throw their clothes anywhere they land. It seems to be an impossible task to get them to take dirty clothes and put them in the hamper.
My answer to this problem? Keep small laundry bins all around the house. This includes keeping one in every bathroom as well! If they are close to a hamper, they will throw the clothes in there. If not… Then they end up on the floor. I honestly have a small hamper in most rooms of my home and it has helped save my sanity on numerous occasions.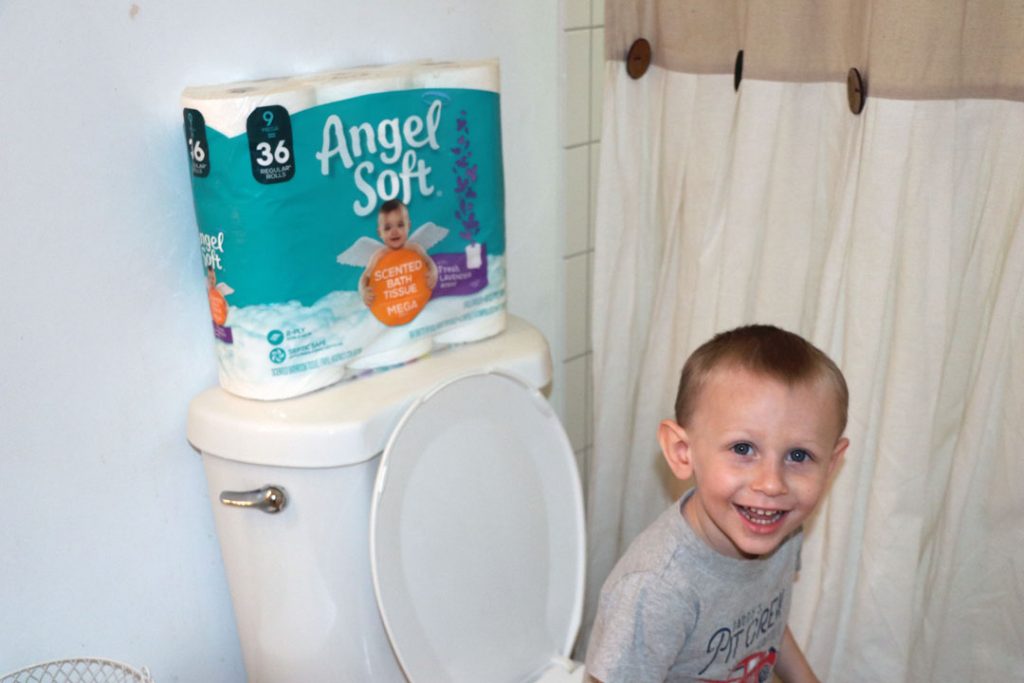 Keep a Bathroom Clean… Even With Small Kids
Keeping a clean bathroom, especially with small kids, can seem daunting, but it doesn't have to be! Do small tasks every day and you will be surprised at how big of a difference it makes!
Get the kids involved! Not only will it help save your sanity, but it will teach them important life skills for when they become adults themselves!
Finally, ditch the spray and pick up Angel Soft® with Fresh Lavender-Scented Tube! Your bathroom will smell fresh and clean with no extra work!