I saw something the other day that, no lie, really shocked me. It was a social media post about kids chores.. seems harmless enough, but the comments were what had me shook. So many people were saying that kids shouldn't be "forced to work"… I had no idea that there has grown this negative connotation around kids doing chores! I mean, I grew up with chores, and my kids have them as well! Of course, they are age appropriate, but in my mind, every kid should have some kind of chores to teach them valuable lessons and skills that can be used later in life.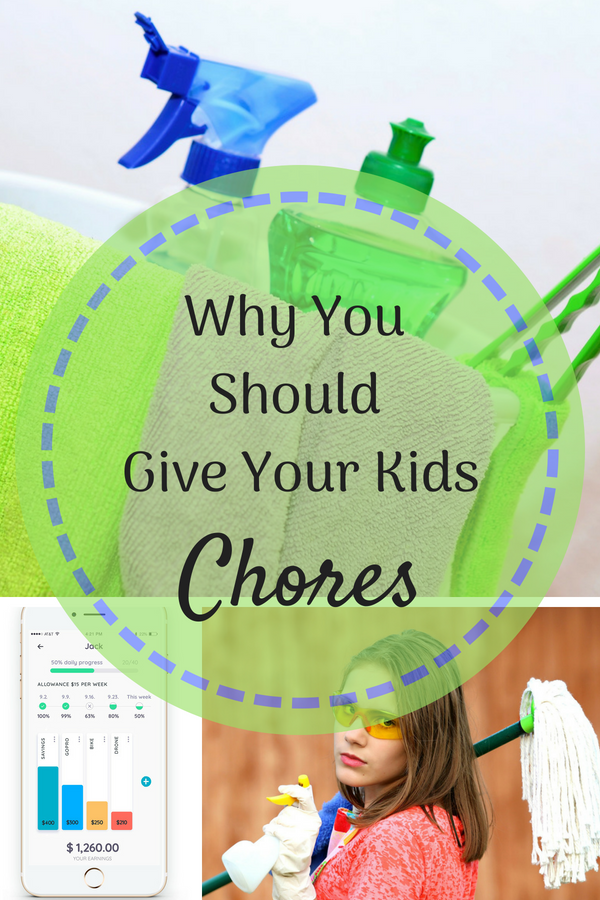 *This post has been sponsored by Homey. All opinions are 100% my own. Feel free to see my full disclosure policy.*
Why You Should Give Your Kids Chores
Chores are great for kids! They help them learn, grow, and become independent individuals. I seriously can't wrap my head around this concept that chores are bad for kids. Pretty sure I saw one comment that said " these are your kids, not your maids"…. Well okay.. I am their mother and not their maid, so they can learn to clean up after themselves…I have always thought that age appropriate chores for kids had great benefits in the long run, and I don't think anyone will change my mind on that topic.
Benefits of Chores for Kids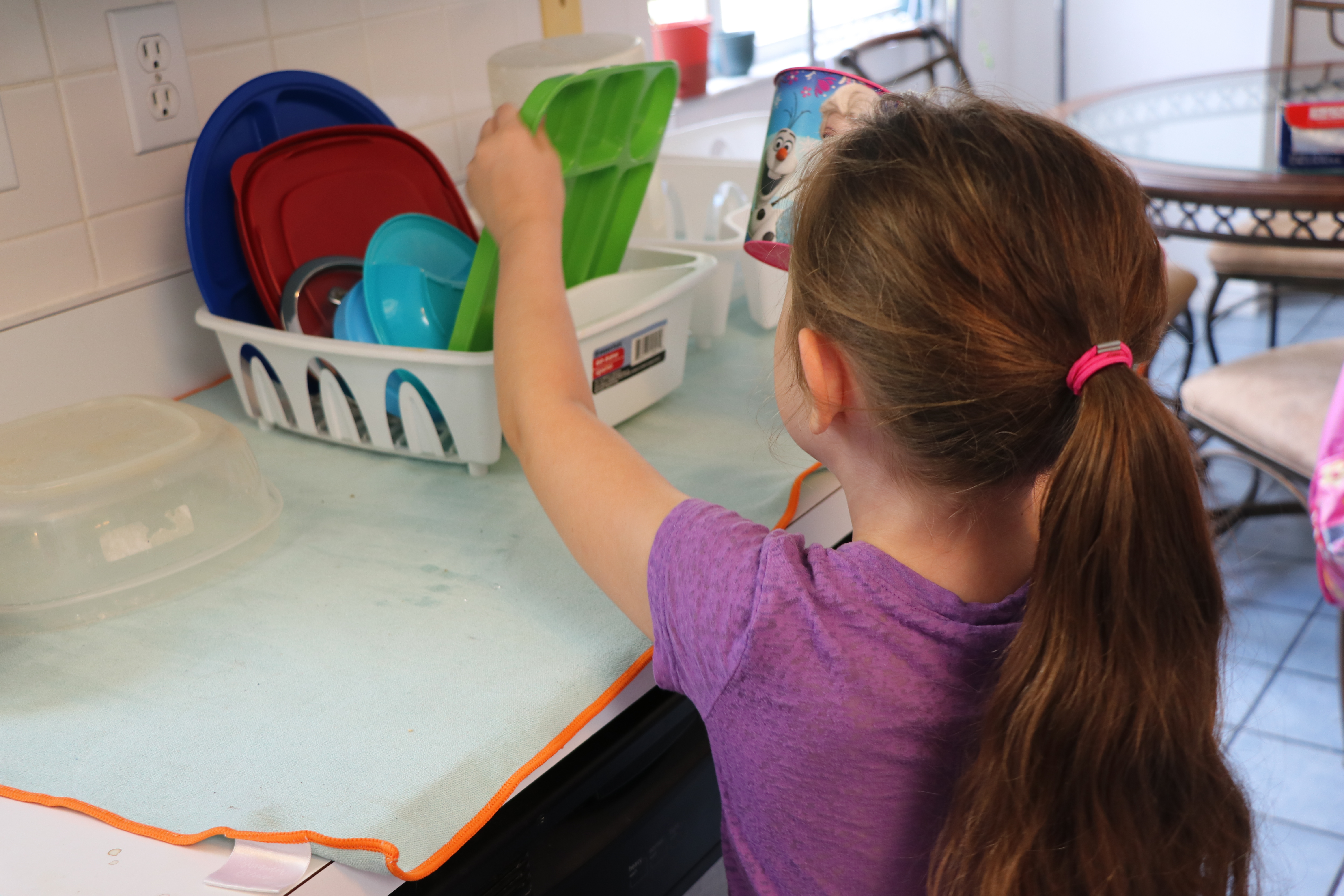 Like I said, I see so many benefits to kids chores, not just having mini maids running around my house.
Learn Responsibility
Having daily chores can help teach children to be responsible. Every day they are to complete their chores before they get their tablet, or TV, or whatever else it may be… They learn that work comes before play and that every member of the home has to help out in maintaining it.
Learn Life Skills
These chores are things kids will have to do on their own one day. Learning how to do simple daily tasks will be of great benefit to them when they are older and on their own. Honestly, do you know how many people I met when I first moved out on my own who had no clue how to do laundry or run a dishwasher!?!?! As parents, if we do all the cleaning, cooking, and household chores, then our kids will be ill-prepared for life in the real world.
Teaches Earning and Financial Lessons
Yes, we do an allowance, apparently this is another topic of hot debate right now but we love it. My daughter earns some money based on her chores. Having her earn her own money teaches her financial responsibility. She learns that she can earn money by working hard, and that by not doing your work means not getting paid. This gives her the ability to spend her money on things she wants, but we also use this to teach her the benefits of saving as well. She knows she works hard for her money, and wants to make sure she spends it on important things and not mindlessly.
And Yes, Mom Gets Help
Finally, yes kids chores benefit mom in a way. My kids learn how to help out, making there a few less things on my to do list. Now, the kids don't always do an amazing job and many times I have to go after them and fix a little, but they are learning. I don't see anything wrong with wanting my kids to pull their weight though. They made a mess, they clean it up! I have so many other things I can be doing, especially sinceI work from home, other than cleaning up Legos and barbies. Sometimes it may actually take less time for me to clean up after them, but that doesn't teach them anything..I mean, I don't want to be that mom having to sue my 30 year old kid to make him move out….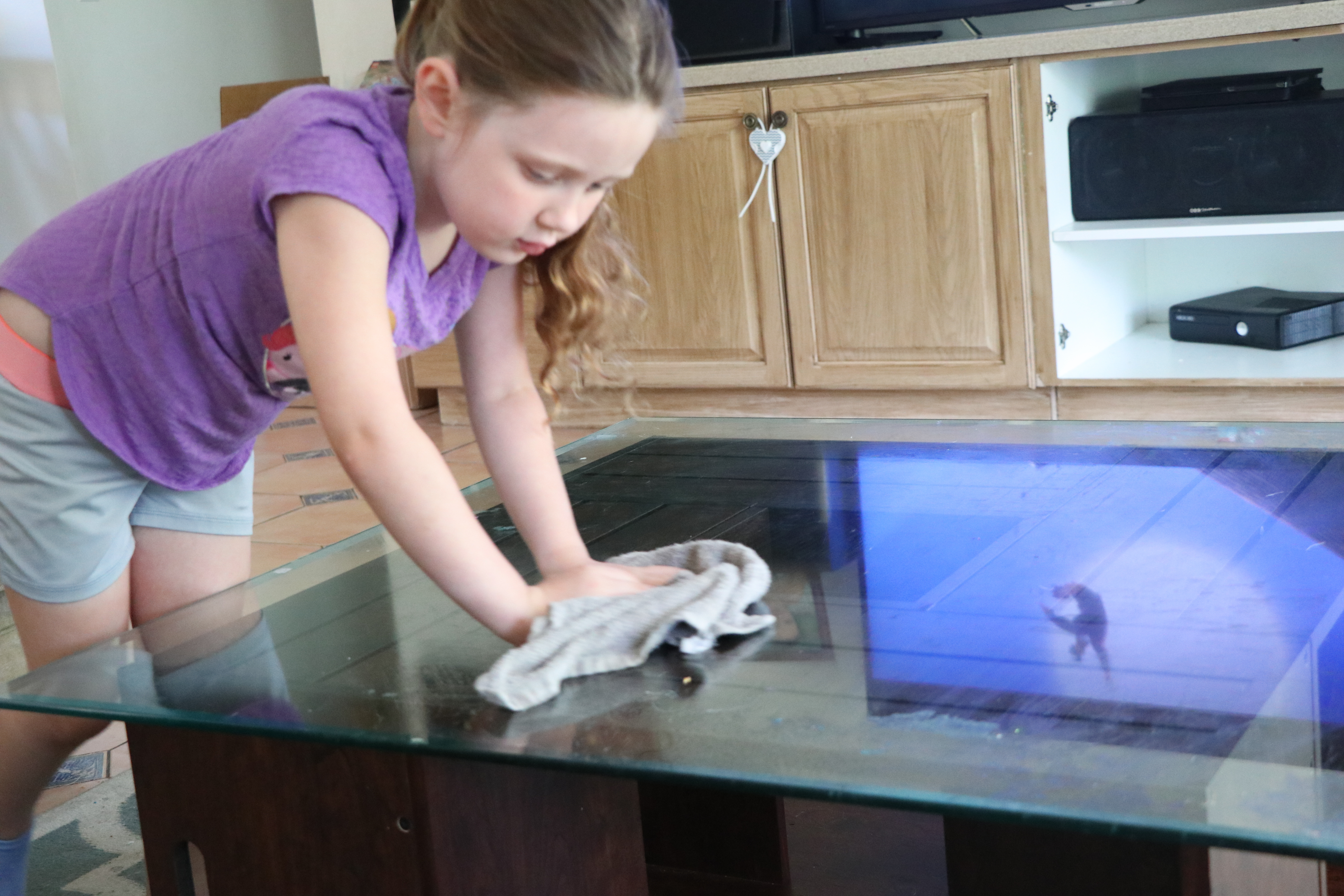 Making Kids Chores Easier with Homey
Homey is an app that I discovered recently which has been a lifesaver when it comes to scheduling chores! It makes it super easy for parents to manage chores for the kids, add jobs, tasks, and give money as a reward!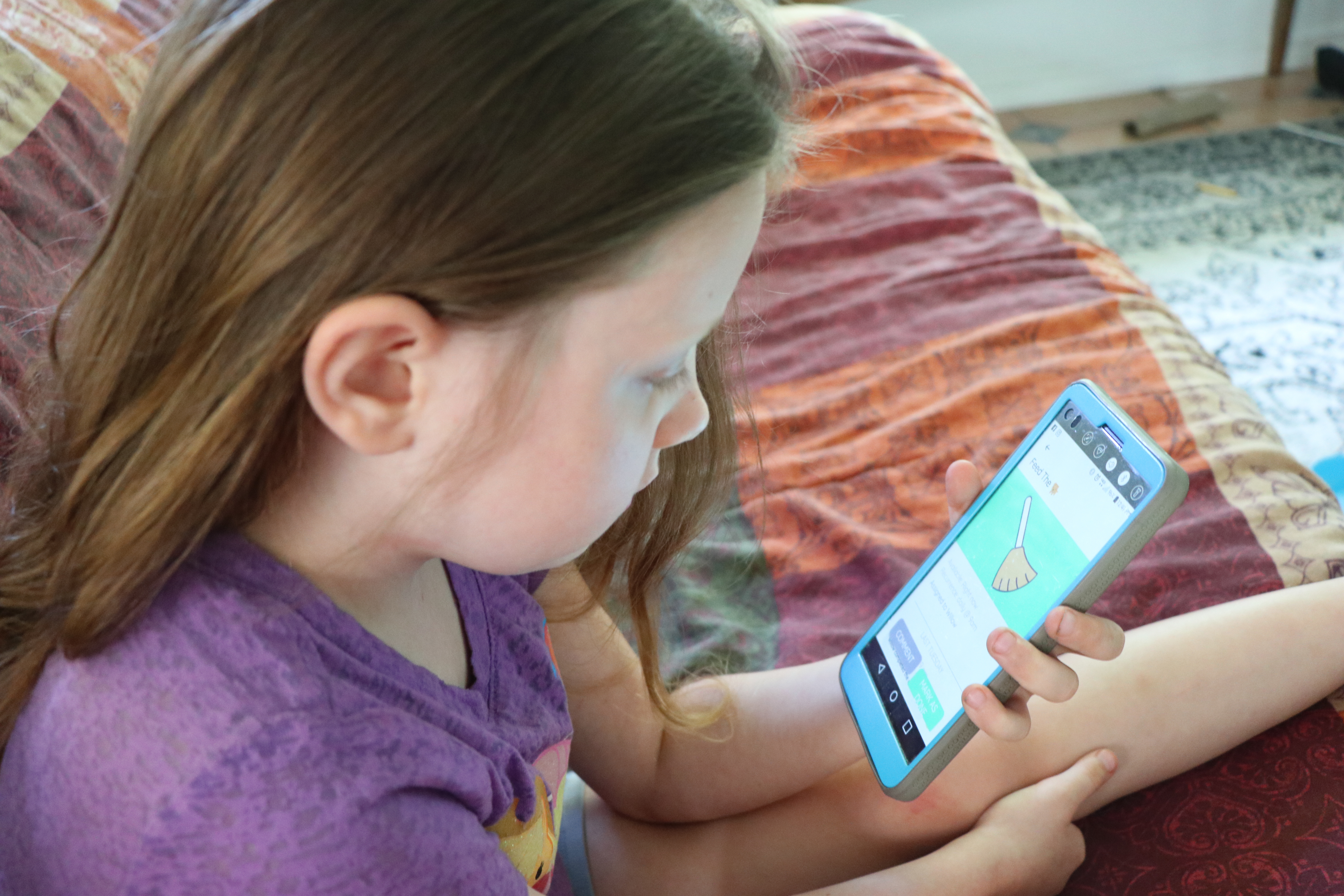 What Homey Does
Homey allows parents to manage their kid's chore list with ease. No matter the age of your child, you can make it work for you! My daughter is 5, so I use a lot of photos in the chore assignment so she understands what to do.
You can add as many or few tasks as you would like, assign an allowance, and even add extra jobs that are worth extra money!
One of my favorite features is that you can require photo proof of chore completion! Your kid finishes the chore, snaps a pick, and loads it in the app as proof.
If your kid is older, you can even attach their bank account for payment. Mine are young so I simply use cash to pay out for completed chores. Homey does have some financial responsibility tools as well that I really love too! You and your kids can set up " Save, Spend, Donate" jars to help divide the money earned from completing the chores.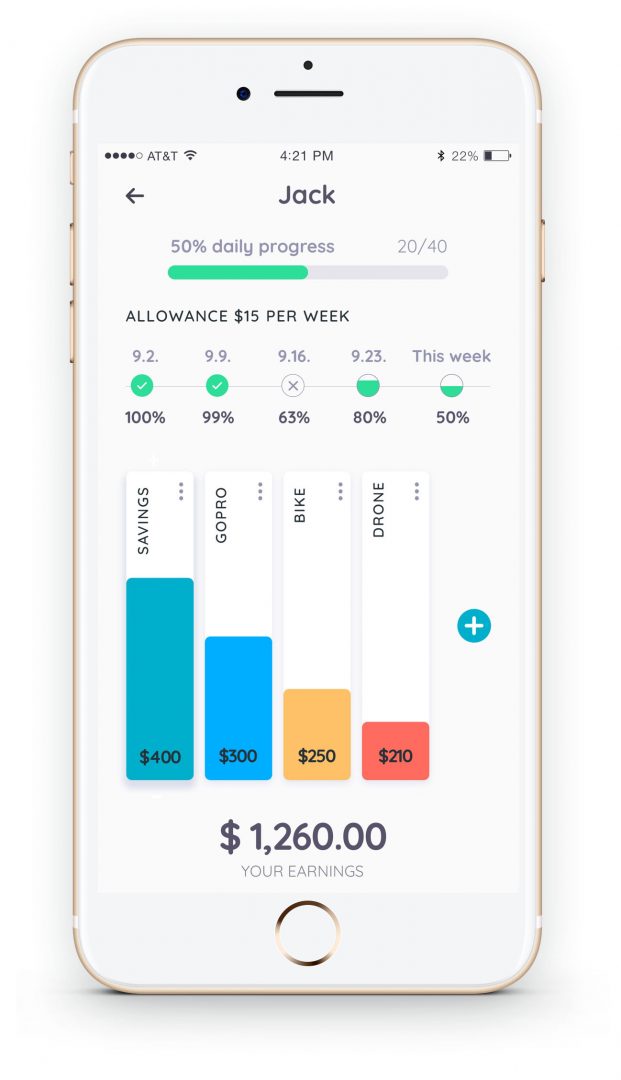 Homey has been a chore lifesaver in this house! Helping teach responsibility, fiscal responsibility, and accountability! You can check it out for yourself in the App Store for Android and Apple! easy to customize and perfect for all ages!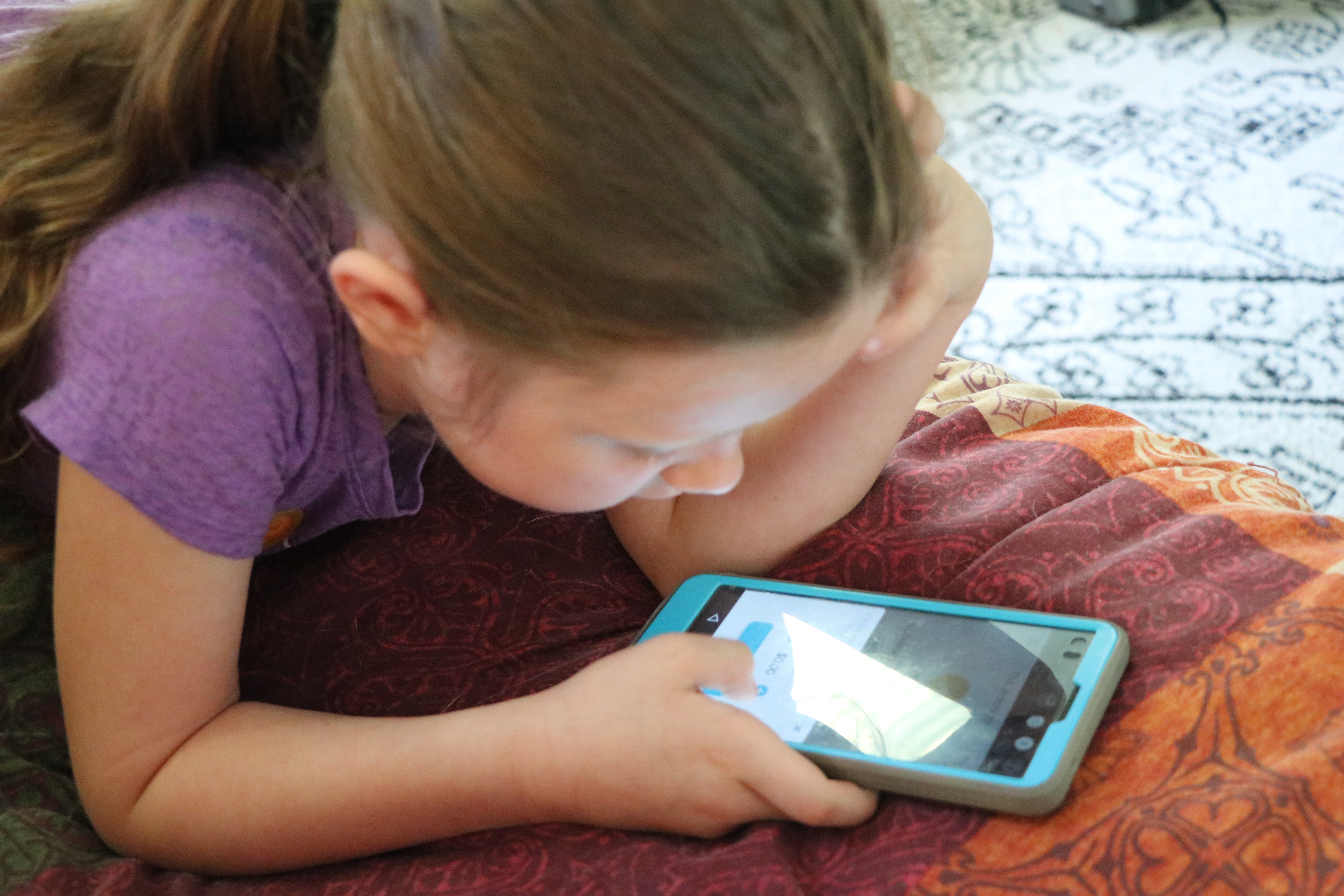 Do you give your kids chores? If yes, do you also give them an allowance?
I really want to know, because I had no clue that chores and allowances for kids have started to become something of a "taboo" topic in the online mommy circles!