See why collaboration over competition is the number one rule in influencer marketing today!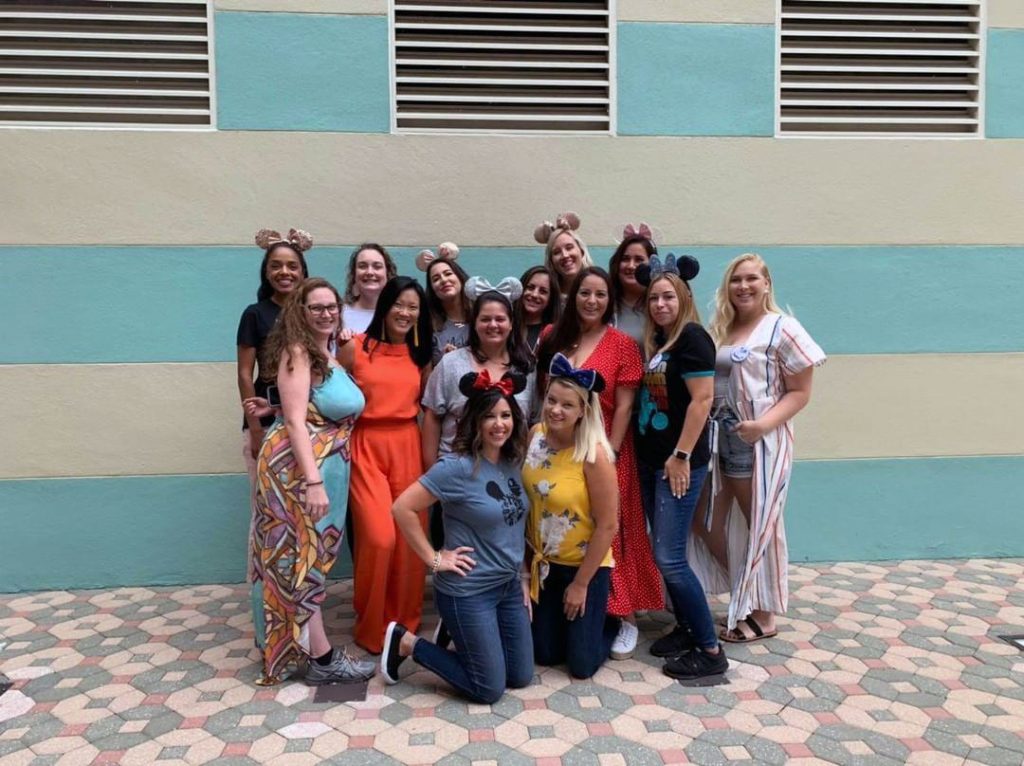 So you want to be an influencer? You want to make money from your blog, Instagram, of YouTube channel… Maybe you have read all of the articles on starting a blog. Done research on how to get sponsored posts… But there is one think you may not have come across yet. Something that is little spoken about, but is likely the most important rule in the blogging/influencer community. Collaboration over competition!
Collaboration over Competition
Recently, I was blessed to be invited to attend a social media conference at Walt Disney World. Working with Disney was always my dream when I started this influencer marketing journey. Little did I know though, that my dream would come true and I would gain so much more than I ever expected.
If I took nothing else away from my day learning from Disney, it is that there is so much more to blogging and being an influencer than one would initially believe. We talked about so much in one day, but my biggest takeaway wasn't something we were presented with in the actual discussion.
What, you may ask, is this all important number one rule of blogging then? Collaboration over competition!
So many people tend to think that blogging is all about competition. Competing for sponsorships, trying to get more traffic, wondering if we can get more Instagram followers than someone else in our niche. Sometimes, we get stuck on the concept of competition. And we forget that the best way to grow as influencers is through collaboration.
Why is Collaboration Important?
The internet can be a nasty place. Filled with people judging you… People trolling you… And any number of crazy things that are not so positive about this online space we all share. While this is true, the internet can still be a place of beauty!
Since I have started blogging, I have met some amazing people. Pretty much all of them I knew first through Instagram. Some of these wonderful women have become so much more to me than "internet friends". They are my friends, period. We have bonded over shared experiences that so many other people may not understand.
It is important to make blogging friends because of those shared experiences. No one else will understand the stress of working with sponsors. The craziness that is getting photos just right… The insanity that is learning SEO, WordPress, Social media algorithms…
Sometimes you just need a friend that "gets it". One who can be a sounding-board for frustrations and ideas. Someone who knows what you are going through because they have been there themselves.
Blog Growth Through Collaboration
Collaboration in the blogging world isn't only a way to make life-long friends. Though that is my favorite aspect of blog and social media collaboration… You can also grow your own following through mindful collaboration with other bloggers.
Guest posting, sharing content, giveaways and more! These are ways you can collaborate with others in your niche to expand your audience. The beauty? Those who follow you are likely to enjoy the content of someone you collaborate with, and vice versa.
I recently did a Disney giveaway with some of the girls I met, and it was a great experience! We were able to bless someone else with an awesome prize… And we all gained real followers from it as well.
The blogging community may seem huge, but when you break it down into niche, it can become quite small. Other bloggers in your niche aren't your competition, they are your friends. If you start going to local events, you are likely to see a lot of the same faces. Use this as an opportunity to make friends, learn new things, and make connections that will be mutually beneficial.
Blogging is NOT a Competition
The biggest misconception that I see is that blogging is a big competition. This could not be further from the truth. There is so much space in this online world.. And there is room for everyone! We all have different voices, and we all add something special to our communities.
Never once have a seen another creator get a collaboration and been mad that it wasn't me. I see them getting great sponsors and it inspires me! It makes me work hard to do better and inspires me to create better content.
Honestly, I have heard about potential sponsors from blogging friends. Trust me, these companies aren't working with just one influencer. They are always looking for new influencers to collaborate with, so just because your friend is working with someone, doesn't mean that company won't want to work with you as well.
Comparison is the Thief of Joy
While collaboration is amazing, don't compare! Trust me, you will never "be as good as" another influencer. At least, you will never feel that way. Influencers put on a pretty filter, take beautiful styled photos, and show you a glimpse of their lives…
None of us are perfect. That beautiful photo of my kids playing on Instagram? Behind me is a mess of toys. It took 100 camera clicks to get that one good photo. So you comparing yourself to another influencer? That will only make you feel awful!
It isn't about the numbers either. Followers come and go. We all have a different number of followers and that is okay! So don't let the numbers get you down, because I can promise you we all feel down on ourselves once in a while.
But when you feel down? That's when you can reach out to one of the friends you have made. I can promise you, they will be able to commiserate and bring you back up from a potentially dark head-space.
Some of My Favorite Influencers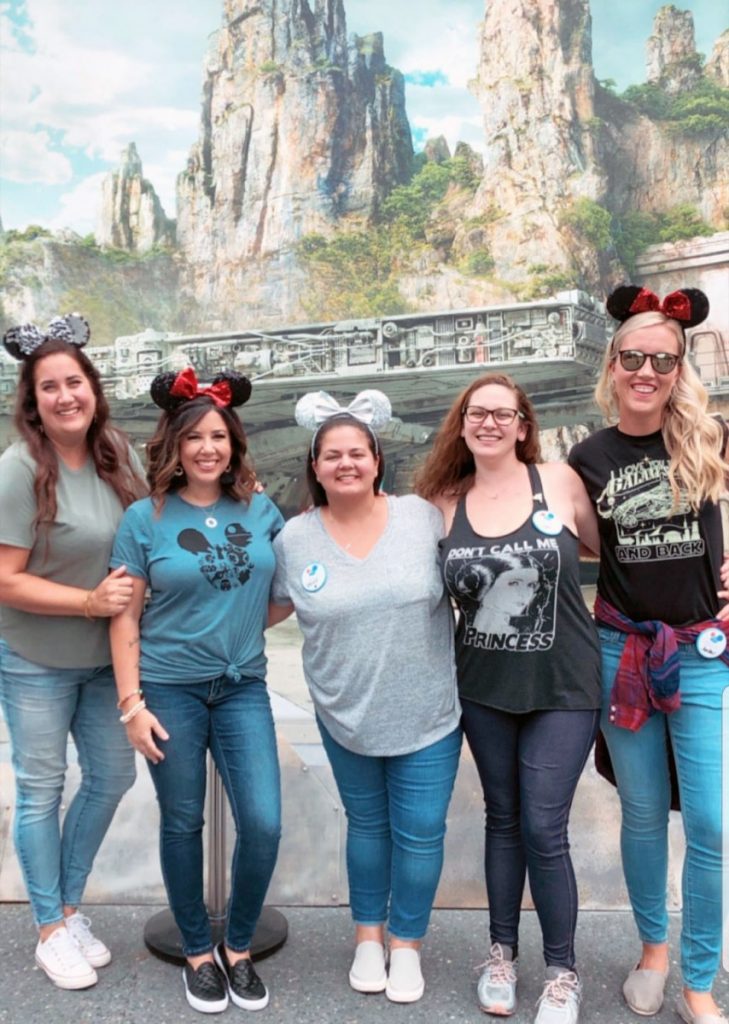 In the spirit of true collaboration, I wanted to share a few of my favorite amazing bloggers with you! These women are kind, inspirational, and all around good people. We are all different, but all similar as well.
I love them, and I think that you will too!
Meet Kayla, and check out her beautiful website, Mommy of a Princess.
Want a good time? Check out my girl Bessy over at Simply Bessy and then follow her on Instagram for some awesome stories.
Love Disney like me? You will adore Amber from Amber Likes.
Cindy Simmons is an amazing mom and cancer survivor that you just need to check out.
New to the Orlando area, Whitney and her family will make you smile over at Simplify Living.
Need a dose of friendly inspiration? Take a look at Jaclyn over at Crazy Life with Littles.
Christie, from Raising Whasians is one of the sweetest women I have met!
Bring some sunshine into your life with Krystal from Sunny Sweet Days.
Meet Aseky, an adorable mom with a big beautiful family!
I want this to inspire you! Make friends, inspire others, and make someone happy! If you have a favorite blogger, let me know in the comments below! And be sure to like, comment, share their content.. It's free and it makes all the difference in the world.