Financial literacy is an essential aspect of a person's life. Though many tend to think that the knowledge is relevant in adult life, knowing the hacks of financial security early in life helps mold an individual immediately, they begin earning some income.
You could correct grave financial mistakes if you received financial education as early as a teenager. Although some people can dispute this, getting to know about financial management early will help you become a better manager and attain financial security when still young.
You may have heard of different tales about financial habits, but here are the practical strategies that, if you implement, your financial life will have a smooth flow.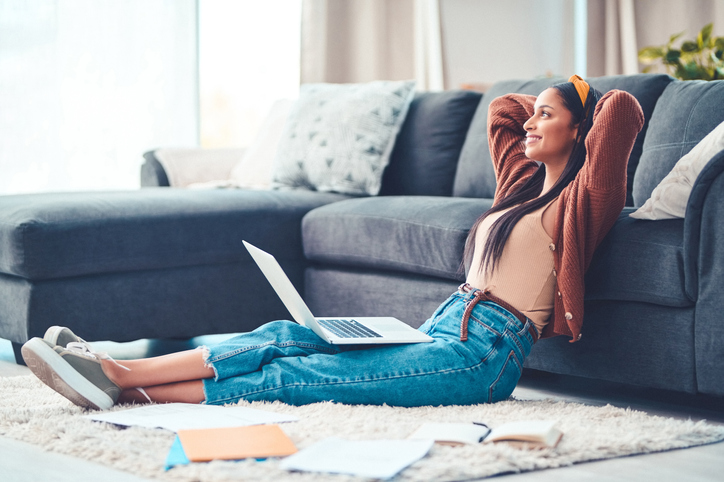 Avoid Unnecessary Spending
The first time a person gets into employment and starts receiving paychecks is often challenging. You may make unnecessary purchases at this stage and subscribe to services like Spotify, Netflix that you'll later wonder about. This is often a sneaky phase that can break you with debts if you don't have proper financial management knowledge.
Consider adopting financial tricks like paying yourself first – here, set aside 20% of the paycheck after paying all the taxes into a savings account. The remaining percentage is what you use for budgeting, like paying your bills, other necessities, and entertainment.
Enroll in Financial Courses
Besides being a professional in your field, adding more knowledge is vital in improving yourself. Subscribe to financial courses to be a better manager of your income; you can spare your evening to take financial classes for a better future. If you have time, you can enroll in a nearby college to expand your financial literacy.
However, if in-person learning is a tall order, go the remote learning way. Search for education centers offering virtual learning that are informative and interactive, covering all the financial aspects – from having your first pay to retirement.
Also, consider institutions that will provide other benefits after completion of the study period.
Use Your Credit Card Wisely
When you get into the workforce, you'll be eligible to open a credit card account. This may come in handy when you want to have some small purchases. However, if you're carefree in spending, you may sink in debts using the smart credit card. You might wonder how one of your friends does not overspend. However, you might notice that they only use places with a card reader to transact. This makes sure that you less especially with your eye ever on this card swiper tag.
Better still, ensure you pay all your credit card balances monthly and don't miss deadlines. This way, the card will have a good credit card history that's beneficial when applying for a mortgage loan, car loan, and other loans.
Finance Education With Financial Aid
When planning to attend college, you may consider seeking financial aid. Apply for federal aid based on your location or grants and scholarship opportunities from the institution you intend to join. You can also look for scholarships from organizations supporting education courses and businesses.
Some of the sponsors open the application windows for interested applicants to forward their applications. So, once you eye a specific sponsor, ensure you keep refreshing the website to apply immediately after the window opens. This way, you increase your chances of winning the scholarship or grant.
After seeking financial aid, also apply for a private student loan if there's still a need to fill your education funding gap. Though not all universities or colleges offer this, you can confirm before knowing what awaits you once you plan to join the institution.
Save for Retirement
No one anticipates if they'll ever reach the retirement age. However, playing safe requires you to plan early enough for your retirement life. So open an account for this course even if your employer has a retirement package.
In some scenarios, companies open accounts for their employees and keep some percentage of their pay as employee benefits. If your employer presents such an offer, don't hesitate to take it.
Also, consider other various retirement plans that can suit your current financial standing. The result will be marvelous since even the smallest amounts accrue interest over time, making your money grow exponentially.
Conclusion
Having the proper financial habits at a young age will give you financial liberation. Even though this topic is sensitive and many try to brush it off, you should set yourself apart and take control over your finances. Consider having your financial classes early, avoid unnecessary spending, seek financial aid, practice saving, and use your credit card wisely!
Make sure you check out more family-friendly recipes and tag me on Pinterest or Instagram letting me know what you think of what you tried!