Women are a vital force in the small business ecosystem. According to the American Express State of Women-Owned Business Report, about 40%, nearly 13 million businesses in the U.S, are women-owned.
That's about 114% more women entrepreneurs than 20 years ago, injecting over $1.7 trillion into the economy every year. That's huge!
However, it hasn't been a cakewalk for women in business. Traditional owners of capital look down upon them and refuse to lend to them.
Luckily, things have changed. Today, different government programs, foundations, and alternative lenders have marched into the lending gap to help women entrepreneurs access small business loans for women and grants.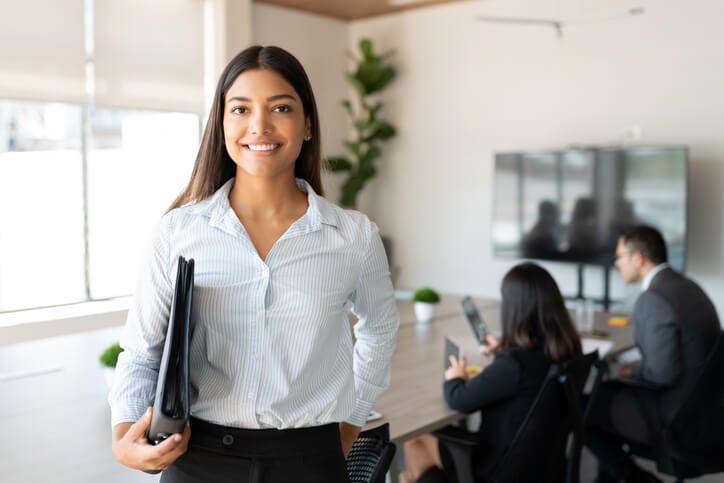 Five grants you can access
To get a grant you need to qualify and win the challenge. Once you get awarded, you walk away scot-free —no fees, no interest rates, no monthly repayments!
Top business grants for women you can apply for include:
InnovateHER Challenge
Run every year by the SBA, the InnovateHER Challenge is a top grant for creative and innovative women entrepreneurs. It's meant for women who create innovative products and services to empower other women and families.
A list of ten local winners is submitted to the SBA. If you make it to the finalists' list, you'll get a chance to pitch your ideas, products, or services. The top three winners receive grants of $40,000, $20,000, and $10,000, respectively to keep their innovative enterprises rising.
Girlboss Foundation Grant
If you're a creative woman entrepreneur in the music, fashion, arts, and design industries, the Girlboss Foundation Grant is for you.
It has been around since 2014, and it's focused on supporting and empowering creative women entrepreneurs in these industries by awarding them grants of $15,000.
If you can demonstrate financial need, business acumen, and creativity, you stand a chance to qualify. So far, the foundation has awarded over $110,000 in grants to creative, needy women entrepreneurs.
Eileen Fisher Women-Owned Business Grant
Do you run an innovative business that's ready for growth? You stand a chance to win the Eileen Fisher grant. It awards private grants to innovative women-owned companies in the growth stage.
Besides innovation and readiness for growth, your business must support sustainability and advocate for human rights awareness in the workplace?
Tory Burch Foundation
If you want to advance your business education, look into the Tory Burch Foundation grant. The foundation runs a year-long program called the Fellows Program. It's meant to help women entrepreneurs advance their business education, lead, grow and scale their businesses.
The review committee selects up to 50 fellows based on the proposed use of the education grant, social responsibility, business plan, and personal statement and resume.
Winners get $5,000 for business education, plus a one-year fellowship with the Tory Burch Foundations, including workshops, virtual programming, and business guidance.
The Amber Grant
Founded by WomensNet in 1998, the Amber Grant aims to honor Amber Wigdahl. They award several women business grants worth up to $320,000 throughout the year, including:
The $10,000 Monthly Amber Grant: 5 finalists are selected each month. The winner is awarded $10,000, with the other four finalists receiving $1,000 each.
The $25,000 Annual Amber Grant: Out of the 12 monthly winners, one is selected and awarded a $25,000 grant at the end of the year.
Others include the 3-winner Marketing Grant, the $5,000 quarterly non-profit grant, the monthly $5,000 business-specific grants, and up to $2,000 Mini-Grants.
Things you need to consider before start applying
You need to make sure you meet the qualification criteria and be willing to wait. Top things to consider before applying for grants include:
Find an appealing grant: Look for grants that fit your business type and needs.
Check the requirements: Only apply for grants you qualify for to tilt approval odds in your favor. Otherwise, your application will be in vain.
Exercise patience: Foundations take a long time to review applications and select finalists. Once you submit your application, relax and wait patiently.
Alternative financing options for women
Grants are great, but they aren't for everyone. Only a few applicants make it to the finalists' list. If you aren't lucky to get a grant, don't fuss. You can fund your business with small business loans for women.
Top financing options for women include:
SBA loans
Microloans
Lines of credit
Merchant Cash Advance (MCA)
Fintech lenders
Visit the link in the intro to learn more about women's grants and small business loans for women.