Water gun painting is a fun, inexpensive, and relatively mess-free craft that is perfect for kids to make beautiful art at home!
So a while back, I showed y'all how I made my own DIY liquid watercolor paint. Well today, I wanted to show you one of the fun crafts that we used it for! If your kid is anything like mine, anything involving paint also involves a HUGE mess. I decided to try something out though that would eliminate most of the mess, yet still, allow my daughter to paint. Enter, water gun painting. This was so much fun, and there was relatively no cleanup.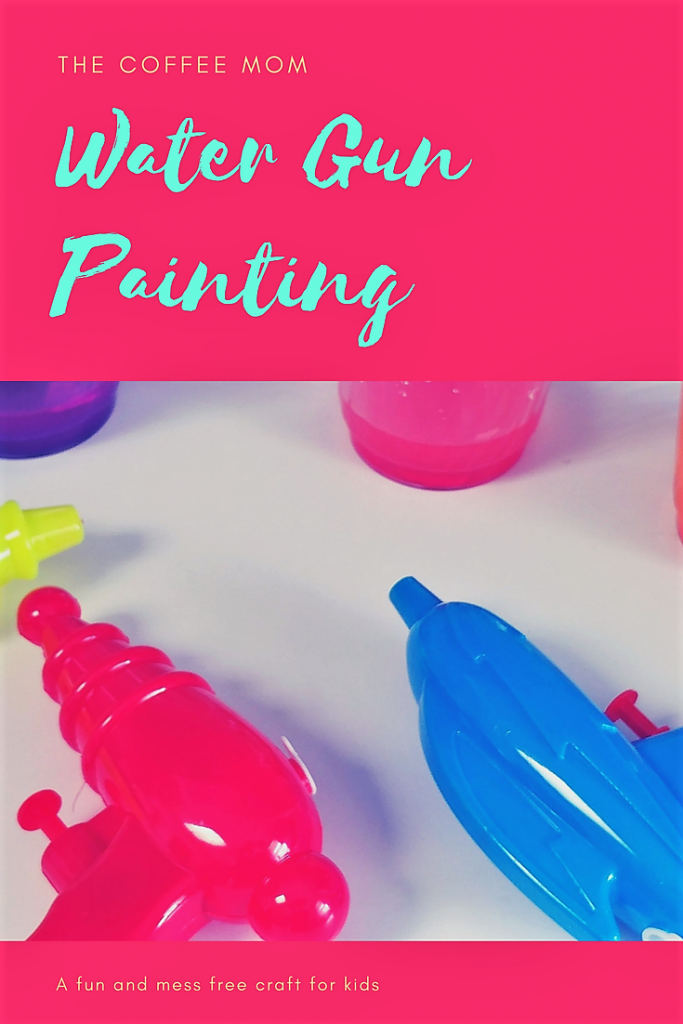 Water Gun Painting
My daughter really enjoyed this one, and now we have a really pretty painting to hang up. We love doing little crafts, but sometimes the idea of cleanup after makes me second guess doing them. Painting usually results in a giant mess, but water gun painting ended up being relatively mess-free! This is a great activity for a wide age range of kids.
What You Need for Painting with Water Guns
The supplies are relatively simple and can be picked up at your local Dollar Tree. Seriously y'all, I just love that store.
Water Guns

Poster Board/Canvas
Yes, that is all you need for this fun, mess-free art project. Can it get any more simple?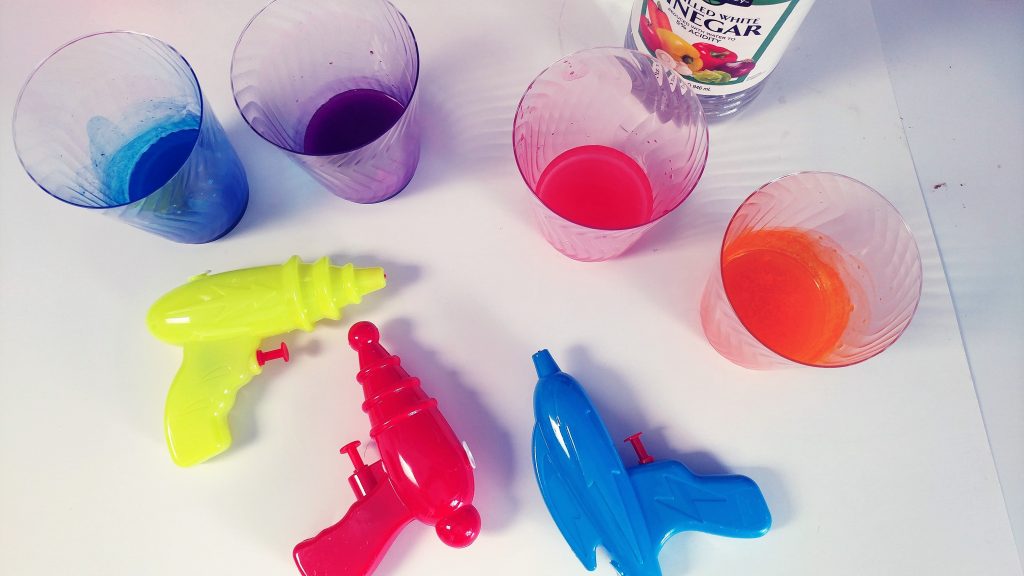 How to Paint with a Water Gun
After you have all of your supplies together, you are almost ready to go. First, you will want to fill up your water guns with liquid watercolors. This is really the only messy part. I filled mine up over my sink because the hole in those water guns was rather small and I was pouring right from a regular cup. If you go slow, it won't really be a problem though.
Then you just need a place to set up your poster board or canvas. I just used a poster board that I got at Dollar Tree two for $1. Since I did not have an easel, I just set up my poster board on a metal chair outside.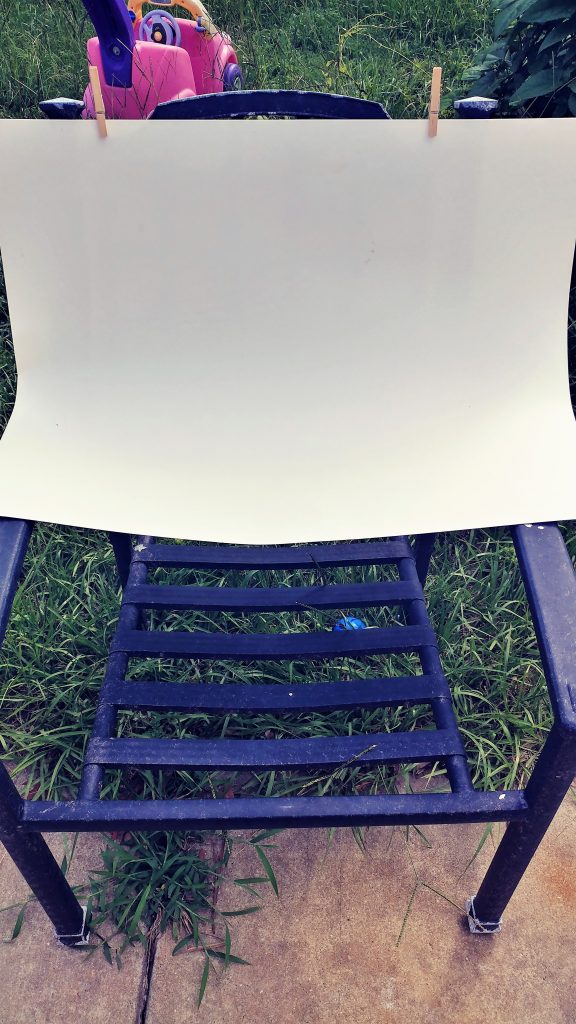 That is really it! Now just hand the water guns over and let your kids go crazy!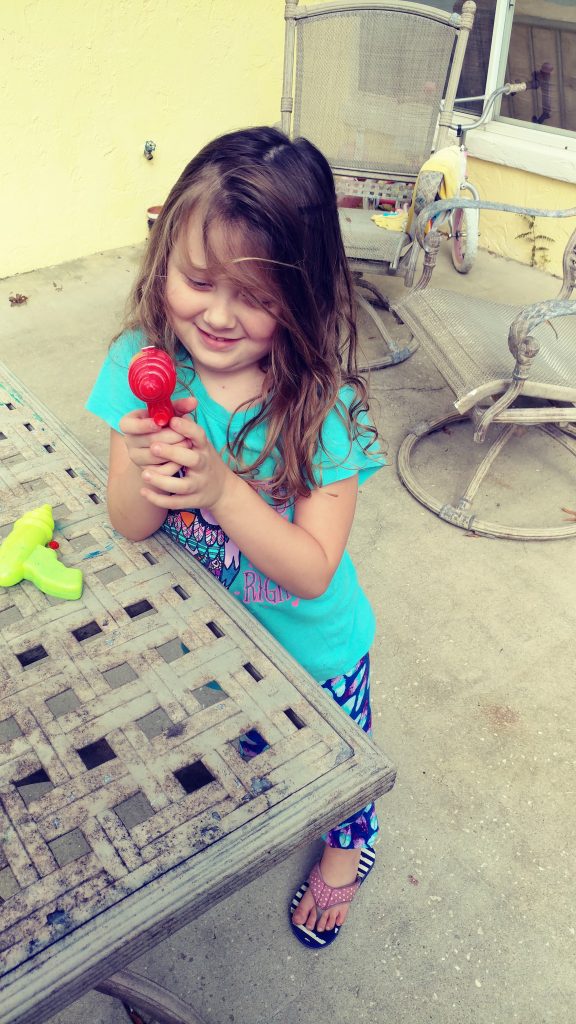 I mean, do you see that face? She was so excited to try this out!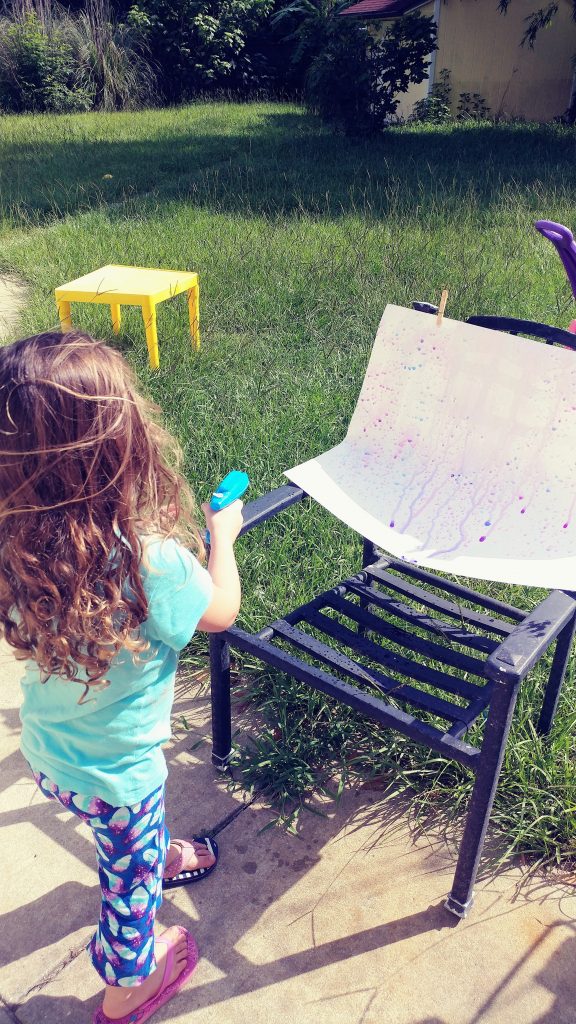 She and her miss-matched flip-flops had the best time with water gun painting.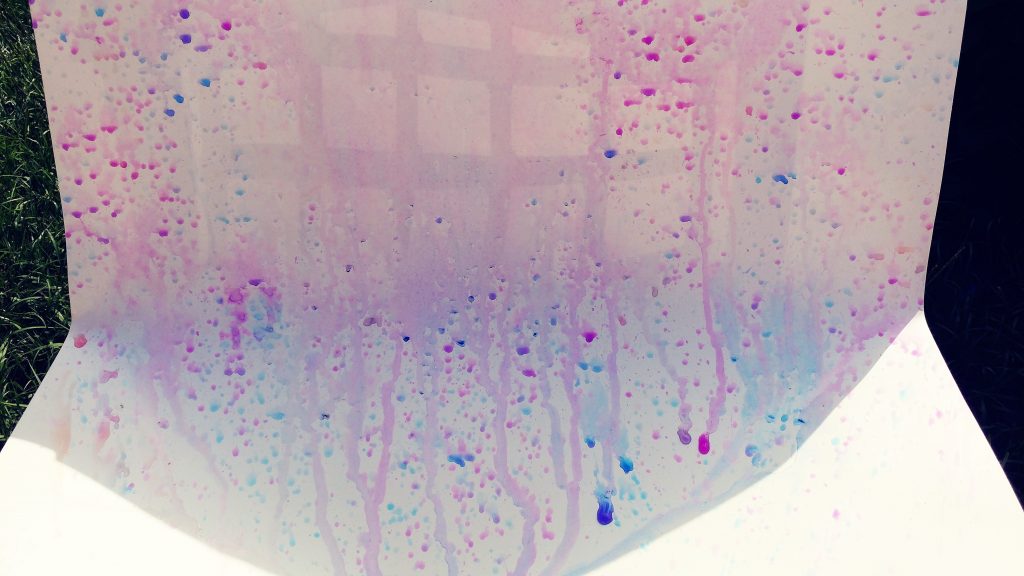 Then you just have to let your finished product dry and you can hang it up anywhere you please.
Cleanup on this was so simple too. I just had to rinse out the water guns and put them away really.
This is for sure a fun craft to try out with your kids this summer!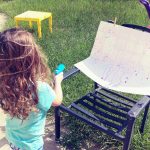 Water Gun Painting
Water gun painting is a fun, inexpensive, and relatively mess-free craft that is perfect for kids to make beautiful art at home!
Ingredients
Liquid watercolor paint

Water Guns

Poster board or canvas
Instructions
Put the paint into the water guns

Let the kids have fun spraying the canvas and creating fun and unique art.