Chicken wings are a household favorite! They can be spicy, sweet, or naked. There are so many ways to prepare this simple meal. One of my personal favorites is to cook them in the slow cooker. The chicken gets falls off the bone tender from cooking all day. Once they are done, you just need to crisp them up in the oven for a few minutes and you have the PERFECT chicken wings for any event!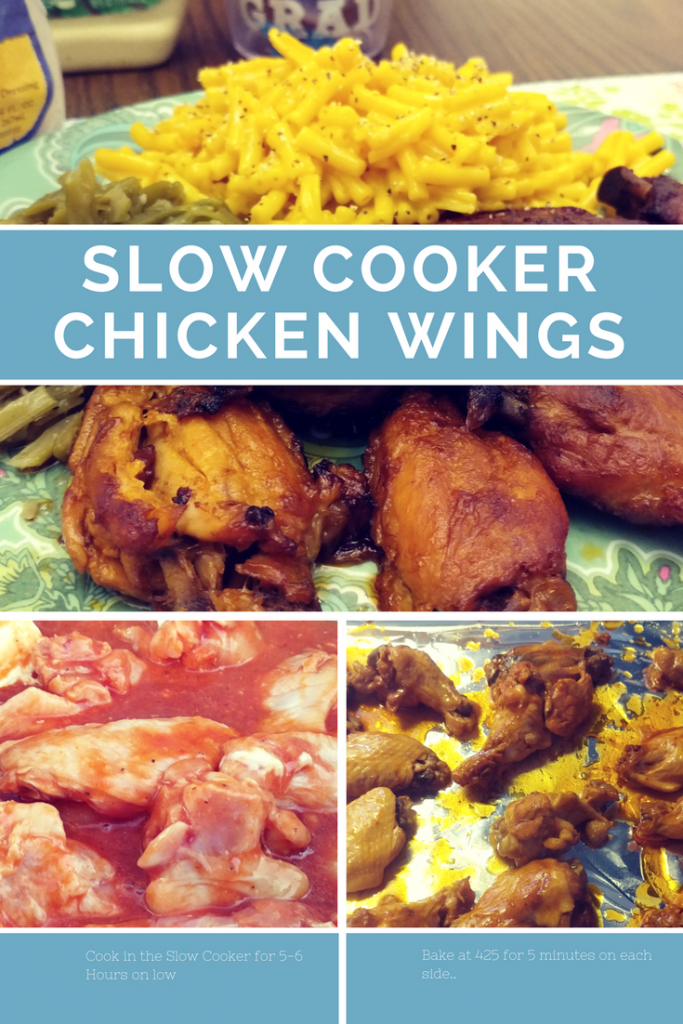 Slow Cooker Chicken Wings
These are probably the simplest chicken wings that I have ever made. The prep time is minimal and the results are phenomenal!
Start out with your chicken wings and add them to the slow cooker. You will then put in any sauce of your choosing. I did a sweet and spicy sauce. All I did was combine equal parts buffalo sauce with BBQ sauce and a stick of melted butter. Once your wings and sauce are in, close the lid and let them cook for 5-6 hours on low.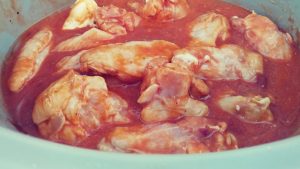 Once the wings are cooked to a fall off the bone tenderness, you will need to remove them from the pot. Place your wings on a baking sheet and baste them with some of the sauce. Then cook them for 5 minutes at a temperature of 425. Then flip them over, rinse and repeat!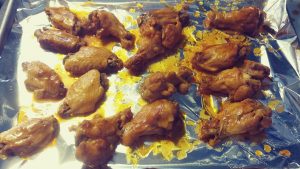 Your fabulous wings are now ready to eat! These come out delicious and tender every time! The best part is that you can play around with different sauces or dry rubs. With minimal effort, you will have a delicious party dish or simple family-friendly recipe. These chicken wings ended up being a big hit with my family! I think next time I will try a different sauce to change it up a little bit. Maybe a sweet Asian sauce or a lemon pepper dry rub. The possibilities are endless! If you loved this, then you should also check out some of my previous crockpot recipes!