Moving out can be a stressful and daunting task. So it's natural to want to make sure that you've covered up everything before it's time to pack and move. You might even find yourself feeling like you forget something when in reality, there isn't anything required of you to do.
Here's the ultimate moving out checklist– which will help ensure your sanity when it comes to packing up and saying goodbye.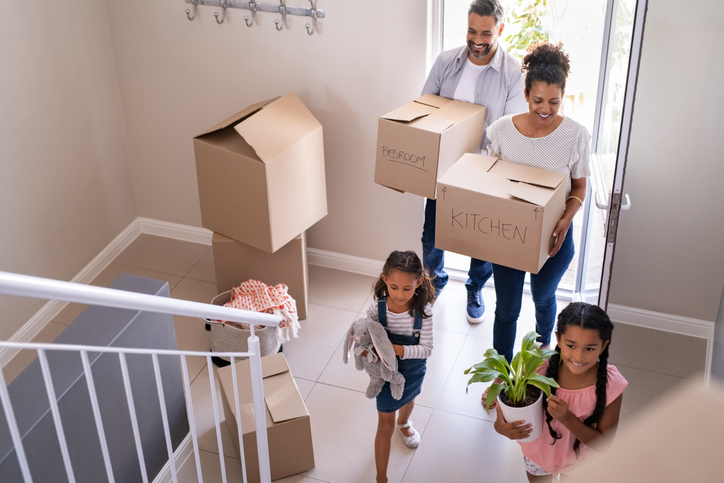 Make a Budget and a Plan
It is essential to make a budget and a plan before moving out. This will help you stay organized and aware of your spending. Moving can be expensive, so it is essential to be mindful of your finances.
Planning will help you stay on track financially and avoid any surprises down the road. Create a list of what you will need to buy and how much each item will cost. This will give you a good idea of how much money you will need to budget for your move.
While at it, be sure to include things like moving boxes, packing supplies, transportation costs, and self storage unit costs if need be.
Utilize Space for Your Items
When packing, utilize every bit of space available. This will help save on packaging materials and make a move less stressful.
Be sure to use packaging boxes, suitcases, and other containers that can be stacked. If possible, break down furniture and pack it in smaller pieces. And don't forget to use vacuum-seal bags to pack clothes and other items.
Pack heavier items on the bottom of boxes and lighter items on top. This will help keep your packages from becoming too heavy and difficult to move. Label each box with its contents and destination room, so you'll know where everything goes when you get to your new home.
Change Your Address
One of the most important things you'll need to do when moving out is to change your address. This includes updating your driver's license, bank details, voter registration, and insurance policies.
Make sure to give yourself plenty of time to do this – it can take a while to get everything switched over. Changing your address will also be vital if you receive mail, like bills or bank statements.
Carry Out Shopping for Essentials
Before you move out, it's a good idea to do some shopping for the essentials. This includes items like toiletries, dishwashing detergent, and garbage bags.
You'll also want to make sure you have enough boxes and packing tape to pack up your belongings. Again, buying these things ahead of time will help reduce stress once you're on the move.
You may also want to stock up on some snacks and drinks since you'll likely be busy packing up your belongings and won't have time to cook or run out to the store. Having food and beverages on hand will help energize you during this stressful time.
Schedule the Moving Date
The moving date is necessary to get everything ready. In addition, you might want to look into what days are available for your rental truck or van, especially if you need specific dates around the holidays when these vehicles tend to be booked with priority.
A good idea would also be securing the rental company early on to give you an accurate quote and delivery time.
Communicate With Friends and Family
Before you even start packing, it's essential to communicate with your friends and family about your move. Let them know when you're moving, where you're moving to, and how they can help.
You may need some help getting rid of furniture or moving boxes, so be sure to ask for help if you need it! Having a support system will make your move a lot easier. .
If you have young children, be sure to talk to them about the move. They may not understand what's going on, so it's important to explain things in a language they'll understand. Reassure them that you're still their parent and that nothing is changing except for where you're currently living.
Be courteous to your friends and family by letting them know when you have decided on a date for your move. Then, they will be able to schedule their time accordingly to help with the moving process or send out goodbye cards if this is their last chance to see you before you leave.
The Ultimate Moving Out Checklist
The ultimate moving-out checklist is now complete. Of course, it would be best to have everything you need to make your move go as smoothly as possible. So be sure to follow the tips in this post, and you'll be on your way to a successful move.