Moving can be a complicated process for both adults and children alike. It is essential to prepare your family as much as possible so that the changes in their lifestyle do not catch them off guard. Preparing your kids is especially crucial, as it will help them adapt more quickly and comfortably.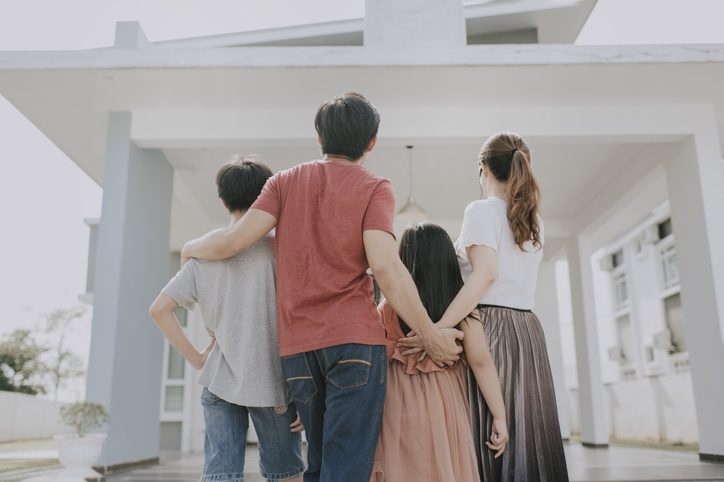 Here is a list of great ways you can make the process of moving less stressful for your kids and keep them happy in their new home.
1. Involve Your Kids in the Process
Kids are often very enthusiastic about the idea of packing up and heading to a new place. If you present each new thing that they will experience as something fun or exciting, you can help motivate them. For example, if you are moving into a new home with a playground or pool nearby, tell your children that when they get there, they will be able to meet their new friends in the neighborhood and have fun playing with them.
2. Give Your Kids a Chance to Decorate Their New Room
The new house may seem daunting when you first walk into it. It's an unknown place that your kids will have to learn their way around, and they will be afraid of being lost in the shuffle. One great way for them to feel more comfortable is if you let them decorate their room.
3. Let Your Kids Pick Out Their Furniture
Kids can get excited about helping to choose which furniture they want in their new room, and it gives you the chance to spend some quality family time together. You can all go out looking for age-appropriate furniture for them and that they find appealing.
4. Let Your Kids Pick Out Their Paint
They may prefer their favorite color, or they might want to add a splash of personality to their space. Either way, when kids get the opportunity to decorate part of their home, it makes them feel good and more involved in the process. Allowing them this privilege lets them know that you value their opinion.
5. Let Your Kids Get Involved in the Move Itself
It helps to get kids involved with some of the more mundane aspects of moving, like packing up their toys or letting them watch when the professionals are busy with Piano Moving. You can let them pack things that are special to them, and they might surprise you with how much they know about what to pack.
6. Let Your Kids Pick Out Their Knick-Knacks
Every child is different and has unique interests and preferences. By allowing your children to pick out some of the smaller items that go in their new home, you will help them feel more at home and connected to it. Even if their favorite color, flower, animal, or craft is different from yours, you can still find items in related themes for them.
7. Let Your Kids Know That Moving Is a Chance to Meet New Friends
Kids love making new friends and having fun with them. If you let your kids know that they will meet new friends in their new neighborhood, they will be more excited about the move.
Enjoy Your Move!
In conclusion, it is always important to remember that no matter how many steps you take to prepare your kids for a move, there will still be times when moving can be stressful for them. To make the process more positive, be sure to involve your kids in each one of these steps!