The greatest rule in fashion is that no outfit can be completed without a signature piece or accessory. Whether it is a bold handbag, a silk scarf, or a patterned belt, the secret is often in the small details that help put together the perfect look. A type of accessory that can instantly elevate an outfit and take it to a whole new level is jewelry.
The best thing about jewelry is that it is versatile and you can find it in many shapes, sizes, colors, and designs, all of which can add life and vibrancy to any outfit. You can wear it with both casual and formal attires and pair it with different jewelry styles to put together a fashionable look.
However, when combining different jewelry styles, there are a few rules you should know in order to mix and match the pieces properly. Here is a list of the five most important rules about mixing and matching jewelry.
The Rules on Mixing and Matching Jewelry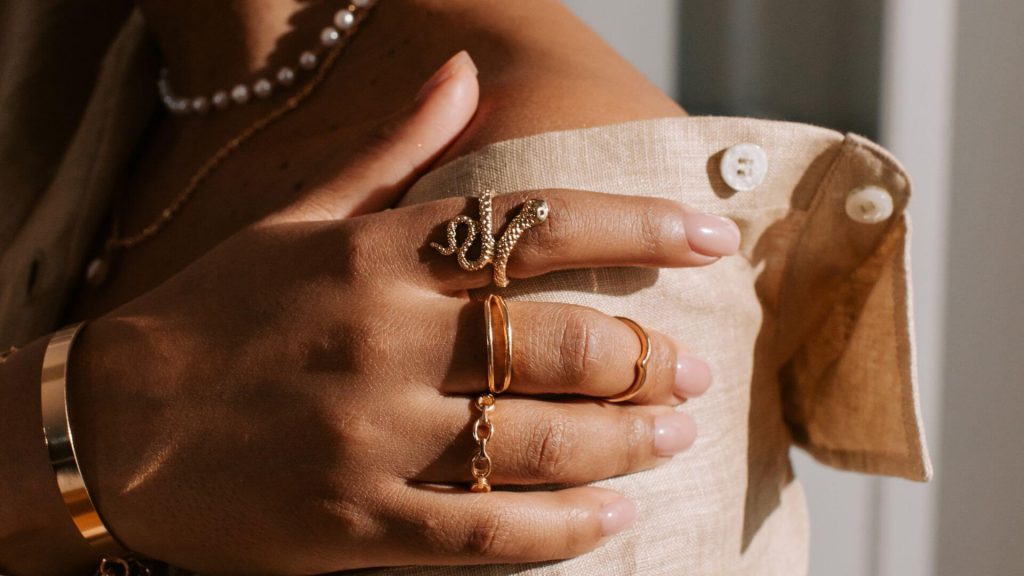 Pick a signature jewelry piece
When styling different jewelry pieces together, you need to have one primary item to stand out. This can be a necklace, a bracelet, a pair of earrings, or a ring, all of which you can use as the center of your look and work around it by adding other pieces.
For example, a cultured pearl necklace featuring soft white beads can be your signature item to style your everyday look. You can pair it with shorter silver strands so your pearl necklace can remain the striking statement piece in the entire ensemble.
Try not to overwhelm your look with colorful items because they will only overshadow your focal piece instead of allowing it to be the star of the show.
Match similar pieces together
Matching the same or similar pieces together can only work if it is done correctly. While many fashionistas find wearing matching items together a bit tacky, sometimes it is the best option to put together the perfect look.
For instance, if you have to attend a gala event wearing a formal gown, you can't overwhelm your look with multiple pieces. Instead, your outfit can easily be elevated by matching items of the same jewelry style so you can create a cohesive look. This can be a short diamond necklace paired with a single diamond bracelet and a matching pair of diamond studs.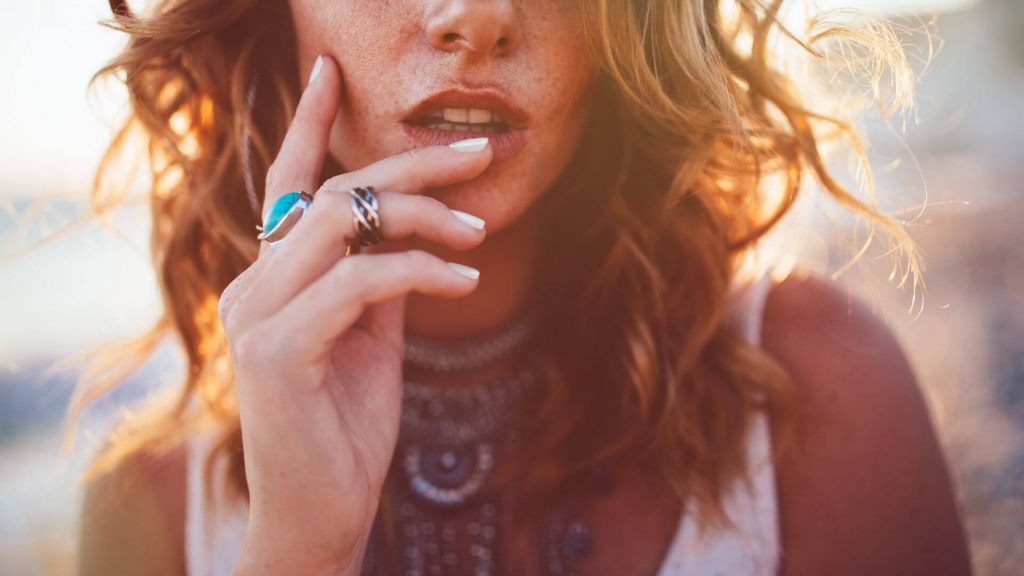 Add color
Although your look can be instantly enhanced with jewelry pieces of the same metals, don't hesitate to throw in a beaded bracelet or a pair of earrings with a colorful gemstone to break the monotony of the ensemble. In fact, adding a pop of color this way allows you to add vibrancy to your outfit and create a visual interest that will draw attention wherever you go.
For instance, if your look consists of a couple of rose gold or silver necklaces, you can add a multicolored beaded strand to serve as the focal piece. However, remember to avoid too many colors because they might overwhelm your look.
Mix different metals
At one time, mixing different metal styles together was considered a serious fashion faux pas, but not anymore. It's becoming the latest trend, making it easier for fashionistas to make a statement and design their signature style. Now, you can combine your favorite silver, bronze, and gold pieces together and create a unique look you can wear to any occasion.
For instance, you can pair your gold bangle with a single ring to put together a seamless look while donning different metals.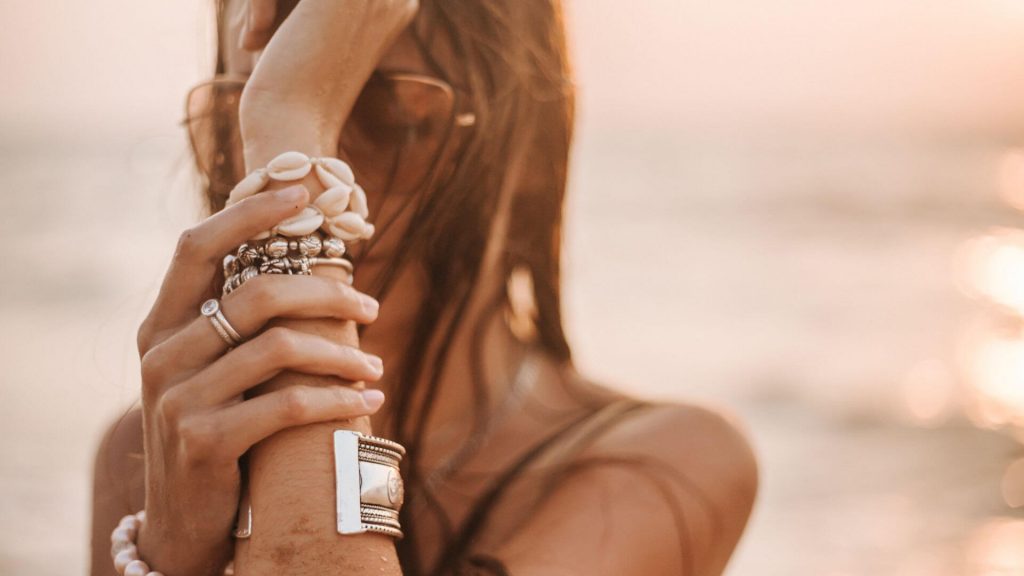 Layer it up
Layering jewelry is probably the best way to mix and match different jewelry pieces. However, when styling your items this way, it is advised that you first pick one part of the body where you want the layering to happen. You can layer necklaces, bracelets, earrings, and rings in similar or contrasting styles.
For instance, if you want to layer rings, you can opt for pieces featuring different colors. You can even add more visual interest to your look by mixing and matching different gemstones, textures, and sizes. Just remember to pick one standout piece to serve as the focal point in your look.
Final thoughts
Out of the many types of accessories you can use to spruce up your outfits, jewelry is the best one to bring a fun element to your looks. It is very versatile and can be combined with different items to create a seamless look.
However, in order to do it right, there are a few rules you need to remember. So, make sure you refer to our post to learn how to properly mix and match your jewelry.