Moving home can be stressful for a family, it's stressful for the parents who have to organize the move, and it's stressful for the children who have emotional ties to the previous property. Use the advice in the article below to make a home move more enjoyable and easier for everyone.
Tips for Moving Home With the Family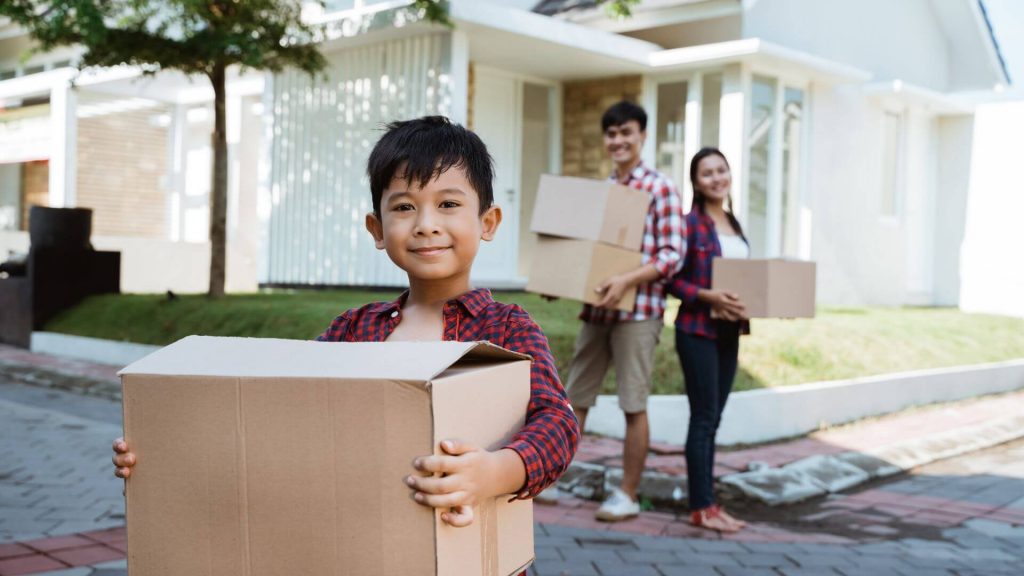 Involve the Kids
Children become very attached to their surroundings and might find it difficult to move home, especially if it is the first time they have moved. To reduce their fears, worries, and stresses, introduce the idea of moving quite early, perhaps two or three months before you make a move.
Not only will you have to introduce the idea and allow them to get used to it, but you will also have to introduce them to the new area and make it appealing to them. Travel to the new area and visit it with a positive attitude, and try to generate some excitement about moving home.
Give Them Control
One of the best ways to involve children in moving the family home is to give them some autonomy in the process. If your children display some resistance to the move, you could offer them the chance to pick a color scheme for their bedrooms and choose furniture or decorations.
Giving your children some autonomy over the home move creates excitement and reduces stress; before you know it, you have moved the family home without any of the drama you had expected. Offering them this autonomy also helps them to be more invested in the new home.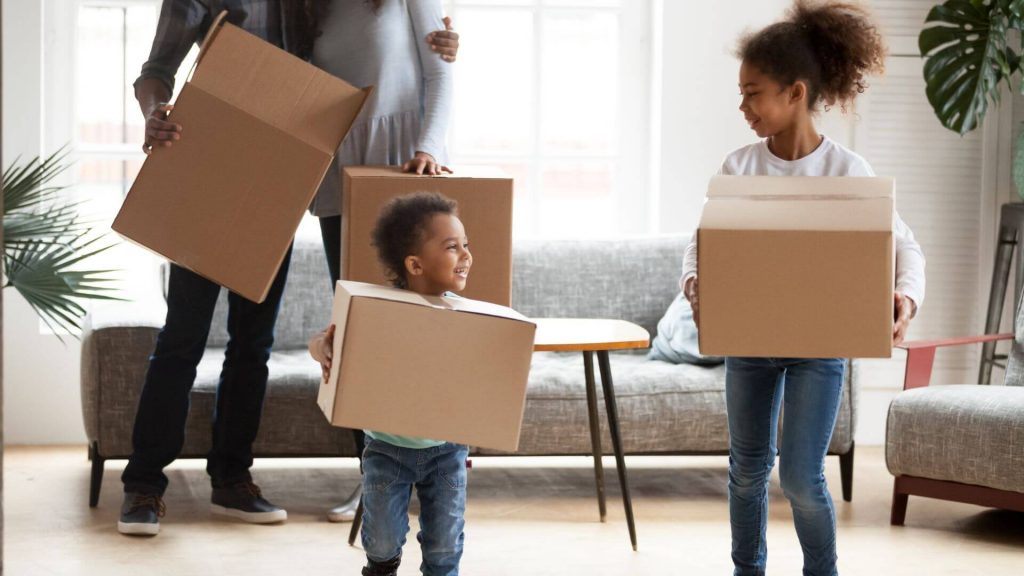 Moving Services
If you want your home move to go without a hitch, partner with a professional moving company like North American Van Lines. Moving home can be stressful; you probably have a number of plates spinning at once and million things to consider; that's why a moving service is useful.
A professional moving service can help with packing the furniture and transporting it without damaging any of the items. A moving service also makes the day of the big move simpler and more reliable. Avoid any extra stress by choosing a moving service that delivers on promises.
Stick to Routines
Once the move has taken place, it's time to settle into your new surrounding with your family. At first, things will seem new and unfamiliar, especially for the children; that's why it's important to stick to the old habits and routines as much as possible. This helps to orientate them at home.
If they are family with games night, pizza nights, or movie nights, continue this tradition. Creating an atmosphere of family fun in the new home helps your kids connect with the place and makes it feel like their personal space again. It only takes a short time for this familiarity.
Make it Fun
Children love boxes, especially younger children who like to sit inside them and use their imaginations. Of course, boxes are everywhere when you are moving home, so make the most of this and create a fun environment for your children to play in and have some fun on the way.