It was another busy day at Coffee Mom headquarters. I had a friend over helping with some yard work, and a play date for my daughter. My baby is cutting teeth and I just knew there would be no time to make dinner. I decided it was a day to bring out my handy dandy crockpot and whip something up. The end result today was crockpot beef tips and rice. This was a winner for sure and will be a staple in our house from now on.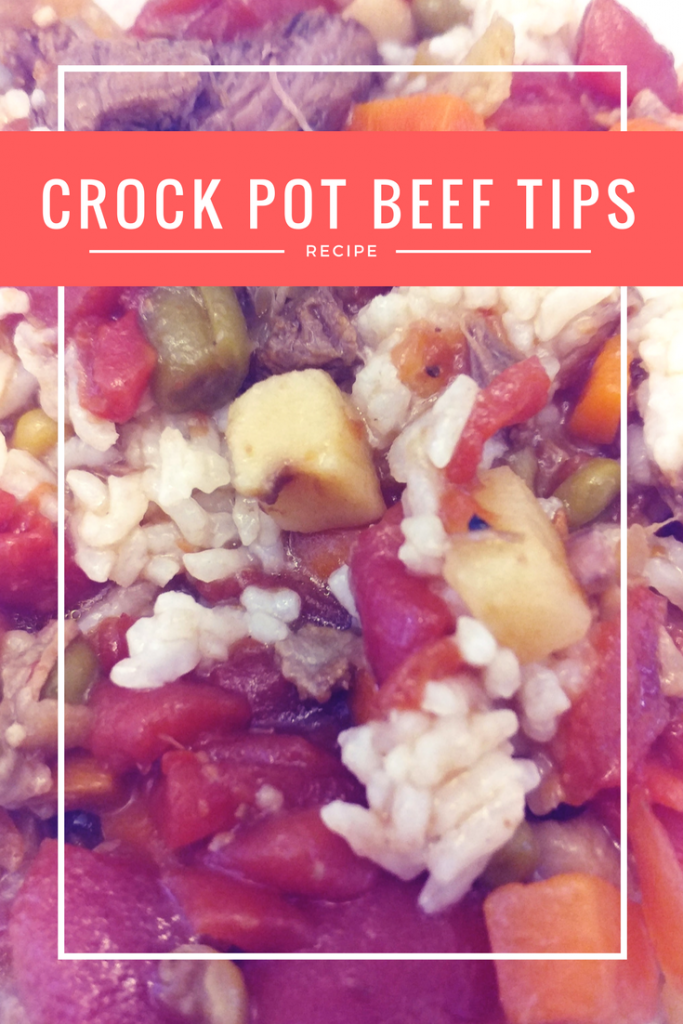 Crock Pot Beef Tips
I love my crockpot. It makes cooking so much less stressful! To make these delicious crockpot beef tips, it only took about 5 minutes of prep and some all-day slow cooking!
This is basically a dump recipe. By that, I mean that all of the ingredients get dumped into the crockpot and forgotten about until it is time to eat! SO I added in my beef, canned tomatoes, (with the juice), 1/2 a jar of banana peppers with juice, an onion soup mix packet, some Italian dressing, and my salt and pepper and just let it go.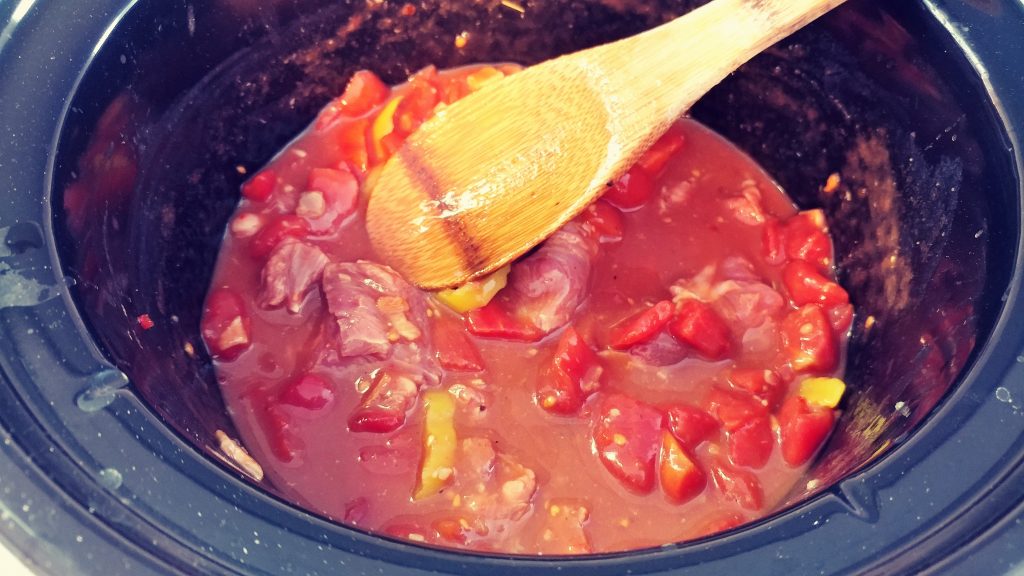 After about 5 hours of slow cooking, I added in a can of mixed veggies. You don't want to add these in right away because they have a tendency to overcook and get really mushy if they are in there too long.
I let it cook for another hour and in the meantime, I made my rice in my trusty rice cooker.
After 6 total hours of cooking dinner was ready! I served the beef tips over some rice and everyone ate it up!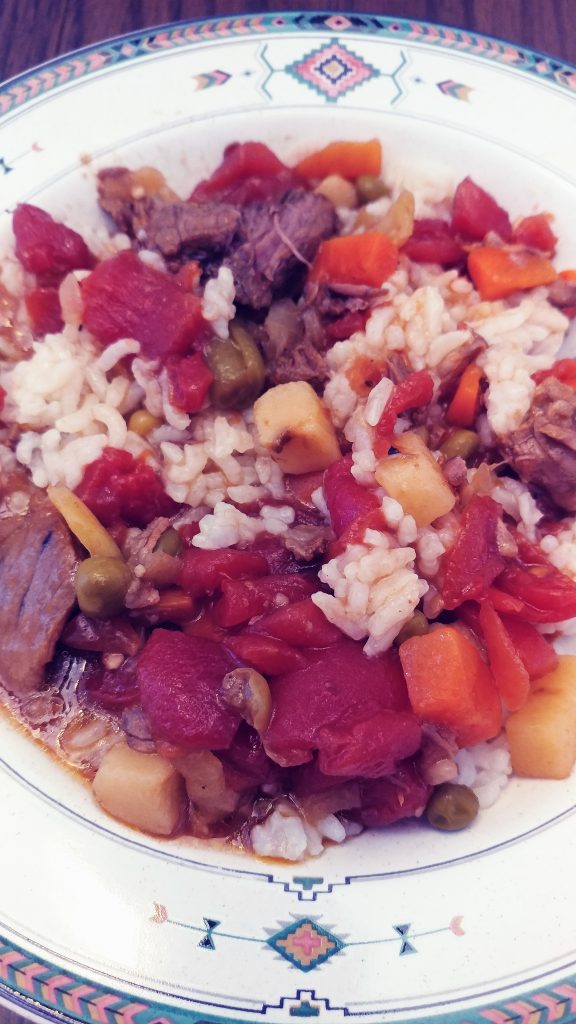 This is a great simple recipe for days that you just don't have time to cook! We even had leftovers for my husband to take to work the next day! If you want to see more of my epic family cooking, check out my other crockpot here.