Are you worried about high electric bills? You're not alone. The cost of electricity is one of the most significant expenses for many families. But there are ways to save money on your monthly electric bill. You don't need 100 ways to save electricity to see a major difference in your bill. With a little bit of effort, you can make some simple changes to lower your electricity consumption and help you save money each month. Especially in the summer, when air conditioning can drive up your electric bill, it's essential to know how to save on electricity. The backyard grilling and lounging heat the house in the hotter months. Here are seven easy ways to save on your electric bill each month:

Ways to Save Money on Your Electric Bill
Compare Electricity Plans
Electricity rates can vary depending on your location and the type of plan you're on. To compare electricity plans, start by looking at the price per kilowatt-hour (kWh). This is the amount of money you'll pay for each unit of energy that you use. You can find this information on your electric bill or online. Once you know the price per kWh, use electricity comparisons to compare it to other electricity plans to see how much money you could save each month. Additionally, look for additional discounts or perks with the plan, such as cashback or rewards points.
Use a Programmable Thermostat
One of the easiest ways to save money on your electric bill is to use a programmable thermostat. By programming your thermostat to be slightly cooler in the summer and warmer in the winter, you can save money on your energy bill without sacrificing comfort. In the summer, set your thermostat to 78 degrees when you're home and raise it a few degrees when you're away or asleep. In the winter, lower your thermostat to 68 degrees when you're home and reduce it even further when you're away or sleeping. You can save up to 10% on your annual electric bill by making this one change.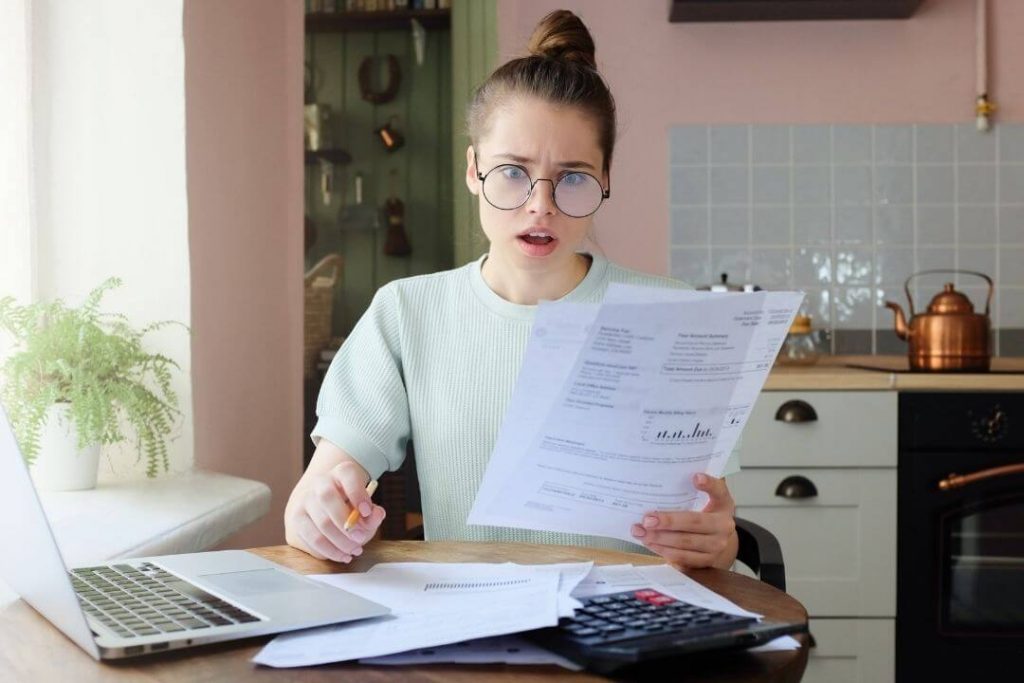 Check Your Appliances
Another easy way to save money on your electric bill is to check your appliances. Ensure that all of your devices are properly sealed and there is no air leakage. You can check the seals around your refrigerator, dishwasher, and dryer. If you find any leaks, seal them with caulk or weather-stripping. Additionally, make sure that your appliances are correctly sized for your needs. If you have a large refrigerator in a small kitchen, it's using more energy than it needs to be. Replace any old appliances with newer, more energy-efficient models.
Use a Smart Strip
A smart strip is a power strip that helps you save energy by automatically shutting off devices when they're not in use. For example, if you have a TV, DVD player, and cable box all plugged into one power strip, when you turn off the TV, the other two devices will automatically turn off as well. This can help you save money on your electric bill because it prevents phantom electricity usage. Phantom electricity is the power that appliances and devices use even when turned off. By plugging devices into a smart strip, you can prevent them from using phantom electricity and save money on your bill.
Inspect Your Insulation
Insulation is vital for keeping your home cool in the summer and warm in the winter. If your insulation is old or damaged, it won't be as effective at regulating the temperature in your home. This can lead to higher energy bills as your HVAC system works overtime to maintain the desired temperature. Inspect your insulation and make sure that it's in good condition. If you find any areas that are damaged, replace the insulation. You can also add more insulation to your attic or crawl space to help regulate the temperature in your home and reduce your energy consumption.
And if you would really like to up your game for the highest quality residential insulation, then consider spray foam insulation. It's the very best bang for your buck and will save you money in the long run with lower utility bills
Use Ceiling Fans
Ceiling fans use much less energy than air conditioning, and they can be just as effective at cooling down a room. In the summer, set your ceiling fan to rotate counter-clockwise. This will create a wind-chill effect that will make you feel cooler. If you have central air conditioning, you can set your ceiling fan to low or medium speed instead of turning it off completely when you're not home.
Use LED Lights
LED lights are a great way to save money on your electric bill because they use less energy than traditional light bulbs. LED lights also last longer, so you'll have to replace them less often.
Replace your traditional light bulbs with LED bulbs and see how much money you can save on your electric bill each month.
There are many ways to save money on your electric bill each month. Try some of these tips and see how much money you can save. The key is to lead by example and turn off lights when you leave a room and unplug devices when you're finished using them. You may be surprised by how much of a difference it makes on your electric bill.