Working the job that you love while traveling the world, can it get any better? At first, it sounds like a dream, but it's possible, and you are only a few steps behind. With a little bit of determination and using your talent, you can actually make great money and see the world all in one. In the following find out how.
It's 2021, so you can work anything you set your mind on. You can be a translator, tutor, photographer, and if you are more into the lavish, rich lifestyle, then you might try yourself in one of the many webcam sites that offer you the opportunity to work from anywhere. There are remote job opportunities that allow you to make some good money fast and you can finally go see the world without losing a day of work.
The best remote jobs that will allow you to travel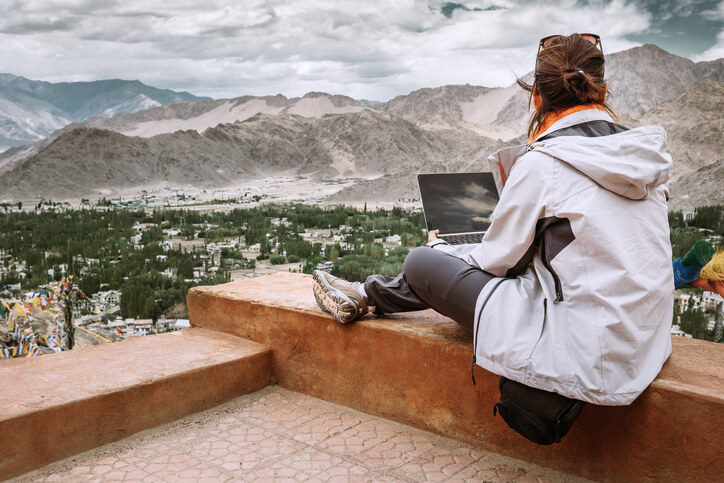 Content writer
Content writing can bring you some serious money. If you have passion for the written word, then you're actually one step ahead of many! You only need some basic knowledge, and of course, a great resume. It is actually really important to have respect for your time and your talent. If you don't cherish that, nobody will. We're trying to tell you that you should always charge your work. Sure, one free sample is actually fine, but everything after that must be charged.
Even if your resume is empty, simply write down some samples for your own and put them next to it, so that companies can get familiar with your work. In terms of payment, content writers with around 10 years of experience can earn somewhere between 30-70.000 dollars. It is more than enough to afford the lifestyle you're looking for!
Photographer
Photography can bring you a lot of money and it can actually become a passive income of yours if used correctly. All you need is a high-quality camera and a topic of your choice. Actually, in the beginning, topics are not that important, but you want to start simple and go more exclusive over time. For example, the most used topic is nature. You can find it everywhere around you, and there are lots of beautiful places that are waiting for you. You can travel and take pics along the way, which is great as well.
After a while, you've gained enough experience and you can carry on with pics that are different, for example, portraits or boudoir photos. There are lots of platforms online where photographers can post their work and sell it as well. The platform will have a certain benefit from this, but your pics will be used in many articles online, and best of all – one photo can be sold repeatedly.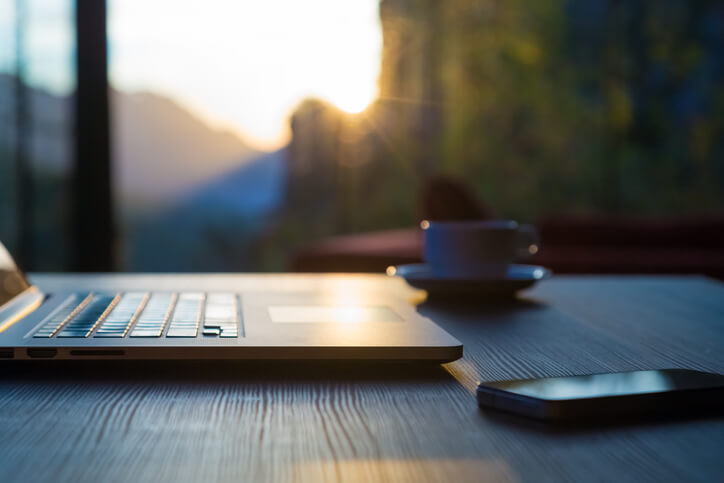 Web developer
Remember that guy who was obsessed with computers and knew everything about it? Well, he's traveling the world and having the time of his life as we speak! Web development sounds really hard and complicated, but once you get the hang of it, it brings you a lot of money. Imagine learning a few of the most used coding programs and earning over 3000 dollars a month.
It is more than enough to provide you and even your friends or partner to live comfortably, to travel, and to enjoy some of the most expensive locations in the world. If you're not sure where to start, you can find some online platforms that will offer you online courses with or without certificates. Either way, they'll help you figure coding out.
Blogger
It may sound a bit old and outdated, but blogging is still very popular, and it can actually allow you to travel and visit new places. Your primary job would be to actually write popular blogs and inform your readers on different subjects. Everything that a blogger includes should be engaging, interesting, and of course unique. Sounds just like content writing but, you're earning over 2500 dollars a month! That is quite a lot, and that sum will only get bigger as you continue with your hard work.
To choose a subject, it needs to be popular, but still not overused. As long as you have enough ideas that pop into your head, you're good to go. One thing's for sure, and that's that blogging will never go out of style! Not to mention that there are some agencies that might notice you and what you do, so before you know it, you'll be traveling and getting paid for it.
Search Engine Evaluator
Something else you can do is look into becoming a search engine evaluator. Certain companies, like Appen, offer search engine jobs that you can do anywhere, any time.
Summary
Traveling the world has never been so easy! You get to earn money and visit all the places you've ever dreamed of! We have an idea for you: buy one of those maps that you can scratch out once you visit the country. It will actually be a great motivation and you'll track how far your remote dream job took you. However, make sure you do not go too far, meaning you still need a stable internet connection. Before changing a city or country, make sure to inform yourself of the quality of the internet service providers to avoid internet blackouts that will prevent you from working. This can put you in a tough situation so be pre-prepared. Finding yourself on an island without an internet connection may affect your work and finances so plan well in advance!