There was a time when a baby shower was more of a yellow or mint green affair. Those were the days before ultrasound and amnio revealed the gender of the baby-to-be. These days, a baby shower isn't typically planned until after the gender reveal party which makes it especially nice. By the time you host the shower, you will have a pretty good idea of how mom and dad intend to decorate the nursery and if there are any special items they would like or need.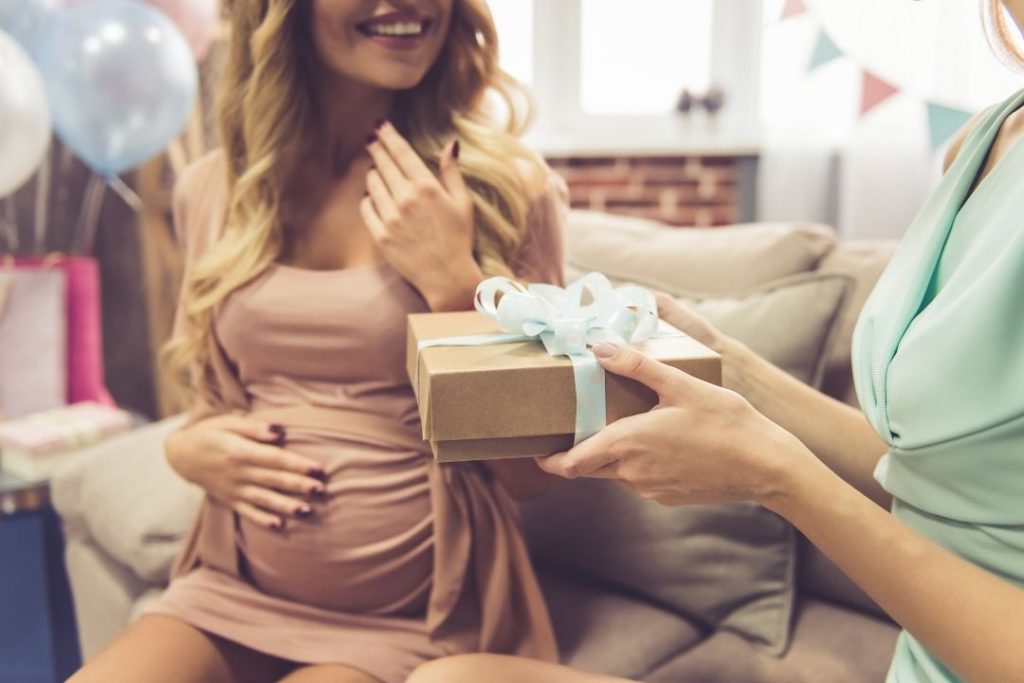 This makes it easier for the person planning the event because they will be able to check out baby shower themes, order invitations, and plan refreshments that fit the theme. To get an idea of what's involved, let's take a look at some of the more popular themes trending today.
Refreshments for a Mermaid Themed Shower for Baby Girls
Whether you are planning a full course meal or light refreshments, a Mermaid themed baby shower might have a cake decorated with pastel shells on the icing and ocean greens around the platter. Anything made with seafood would be a perfect fit and of course, you might want to mention that in the invitations you send out. Many people are allergic to shellfish so you would ask them to RSVP any food allergies so that you can be prepared.
As for the invitations, you might also wish to consider going green as a form of respect for all the pollution floating around on our seaside beaches. What it means to 'go green' isn't about color as much as it is about sustainability and conservation. This would be ideal for a Mermaid theme in that most people are well aware of all those plastic straws floating ashore that are killing sea turtles. You can get ideas for a Mermaid theme in Greenvelope's article, a company that designs electronic invitations with an aim to reduce waste for a greener future. It all ties in nicely with a mermaid theme, doesn't it?
Tasty Tidbits for an Afternoon Tea Baby Shower
Have you ever been to a tea house in your city? These are typically ultra-formal with real china teacups and plates. While you probably wouldn't want to plan a heavy meal in the afternoon, you could fashion your refreshments after an authentic English tea. This type of themed baby shower would be ideal for either gender but is most often chosen when the parents would rather be surprised at birth.
Typical offerings would be cucumber tea sandwiches, perhaps a fruit and cheese plate, and, of course, a lovely cup of Earl Grey Tea. While you may not have a tea house in your area, you could perhaps book a formal venue that would serve the purpose. If not, maybe you could serve refreshments on the back patio, and you'd want soft chamber music playing in the background. Instead of a cake, you might wish to serve crumpets and clotted cream which can be ordered online or made from this recipe.
Themed After a Children's Television Show
Sometimes mom and dad want to decorate the nursery after a popular children's television show. At the moment some of the most popular children's programs are:
Peppa Pig
Paw Patrol
Strawberry Shortcake
PJ Masks
Helpsters (on Apple TV+)
Ben and Holly's Little Kingdom
Sesame Street
While a newborn baby won't be watching television any time soon, it won't be long before they will be cooing at the colorful pictures, children's songs, and the fuzzy animals like those on Sesame Street or the spinoff, Helpsters.
Sometimes parents want to theme the nursery around whimsical characters, and this is a great place to start. For a shower like this, you could have fun with favorite snacks every child loves. It would be interesting to serve mud pies, wouldn't it? What about lunch meat, cracker, and cheese platter resembling the ever-popular Lunchables? Believe it or not, there really is such a thing as mud pie and although you have visions of little people playing in the garden dirt, edible mud pies are absolutely delicious.
Space Themed Refreshments Might Be Tricky!
Another extremely popular theme for nurseries is a space theme. Parents buy a musical planetary mobile for the crib and some even go so far as to paint glow-in-the-dark celestial bodies on the ceiling. From lava lamps to toy astronauts, there is much you can do with a space-themed baby shower, but the food might be a bit tricky. What does an alien eat after all? It might be better to stick with foods an astronaut might eat but that doesn't sound very appetizing, does it?
Actually, astronauts have a choice of quite a few very tasty things to choose from when on earth training to go on missions and their calories are counted 'religiously.' However, in space, they have quite a few choices to choose from including some meats, fruits and nutritious snacks usually packed in disposable packaging that helps keep foods from floating around in zero gravity. It would be interesting to see if you could buy these types of foods, but if not, you can probably find pictures of space food packages online if you are creative and would like to make some up.
Don't Forget the RSVP
No matter what baby shower themes you are planning, remember to add that little, but noticeable, RSVP on the invitation. Not only is it likely you will get a response if you've sent electronic invitations, but you can quickly summarize what some people might be allergic to.
The ease at which your invited guests can reply makes those digital invitations all the better. So many people just don't use the United States Postal Service anymore and are thus unlikely to respond by mail. However, by sending an e-invite, you are making it easy for them to respond and ask any questions they might have. When it comes to food allergies, this is vital information you'll need for planning refreshments to fit the theme.