It doesn't matter whether you love cooking or hate it — it's just something that you have to do. Of course, it's easier if you do love it. But what if, like most people, you're someone who finds it inconvenient and annoying? In that scenario, you'll probably end up eating unhealthy meals because they're faster or spending more money than you'd like because you're always buying takeout meals.
Fortunately, there's a solution to this problem. You can make your mealtime easier to manage! In this blog, we'll look at some tried and tested ways to do just that.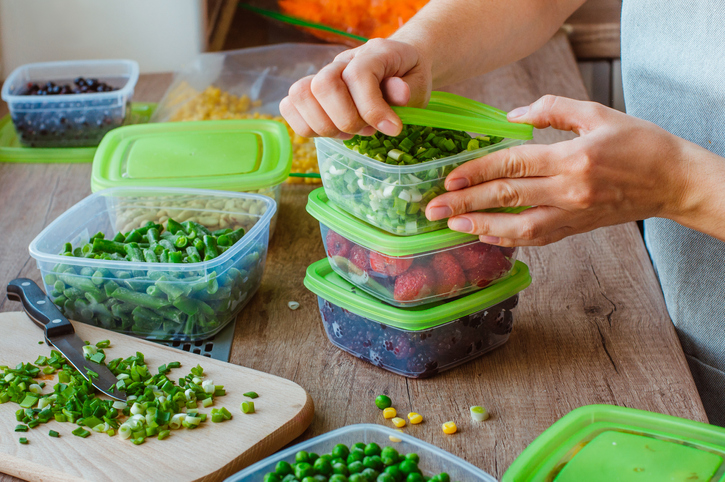 Stock Up On Staples
One of the reasons people turn to takeout meals is because they just don't have what they need to make something good. That's why it's a good idea to stock up on the staples so that no matter whether you've been to the store that day, you'll always have something to eat. There are plenty of dried goods that you can always have in the pantry. If you have lentils, rice, beans, chickpeas, and things like that, then you'll always be able to cook up something. Also, spices and sauces: they'll make all your dishes delicious.
Keep the Kitchen Clean
Preparing a meal can be stressful. Especially if it's something that you don't really want to be doing. That's why it's important to make your cooking space as inviting as possible. If your kitchen is clean, well organized, and all-around pleasant, then you probably won't mind spending all that much time there. It's not always tempting, sure, but it's worthwhile to really make sure the kitchen is spotless after you've prepared a meal. If you don't, then you'll have little desire to cook there the following night — it'll be too gross!
Batch Booking
One of the most common complaints about cooking is that it's a lot of effort for little reward. You could spend an hour cooking, only to have the meal done and dusted within ten minutes. Not fun! One way to get around this issue is to look at batch cooking. With this method, you'll cook once but get to enjoy multiple meals. You can prepare the whole meal, such as chili, or batch cook some ingredients that you can add to other dishes with minimal effort; bacon in the oven is particularly recommended. You'll be able to incorporate it into other meals throughout the week to make mealtime easier.
Recruit Help
Everything's easier when there are plenty of people helping you. If you're slicing, dicing, cooking, and cleaning all by yourself, then yep, things will be a little difficult. Unless you live alone, then you can surely get some extra hands-on board! If you have flatmates, then you could share the responsibility of cooking (it can make everything easier, so long as they're nice people!). If you have a family, then get them involved. Your children might not be able to make the whole meal, but they can surely load the dishwasher once the meal is over.
Build a Routine
All elements of life are easier when it feels like we're doing them on autopilot. But in order to get to that level, we need to build a routine. In cooking terms, this means doing things like cooking at the same time each night, getting into your flow, maybe even having a specific music playlist that you listen to while you're cooking. These types of things don't just help us to prepare food more easily — they help to make it more fun. It's just something else that we do, something that was once difficult but which is no longer.
Don't Aim For Perfection
Finally, a tip that'll serve you well in all aspects of your life: don't aim for perfection. Some people put too much pressure on themselves to create something really magical for their family. Others tell themselves that they're not very good at cooking. But here's the thing: you don't have to be. So long as it's a healthy meal with some flavor, then you'll be on the right track. You're not aiming to create something they could serve in a Michelin star restaurant. You're just looking to create something wholesome and tasty for yourself and your loved ones. Simple!
Conclusion
If you have no other option other than to do something, then there's value in making it easy to do. Take our tips above, and you'll be on your way to spending more time in the kitchen, preparing healthy meals without it feeling like a chore.