This post is sponsored by Western Digital as part of an Influencer Activation for Influence Central. All opinions expressed are my own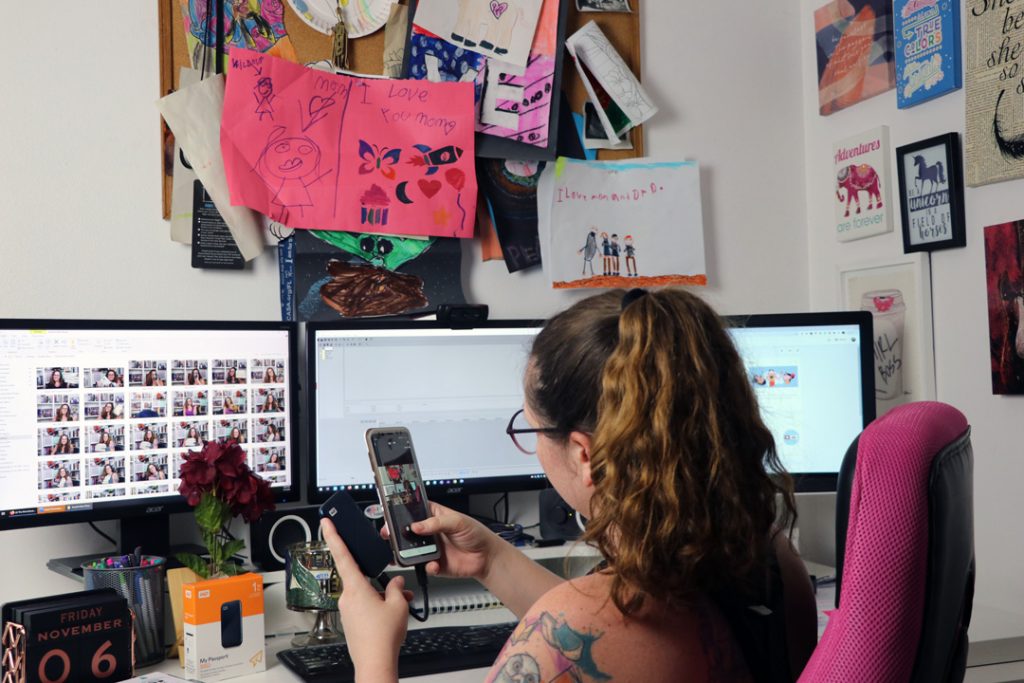 We live in a digital world. Between working from home, running a business, and just being a mom in the digital age, I find myself needing to back up my digital life more and more.
Not only do I run this website, which is a job in and of itself, I also help manage my husband's automotive business and take on freelance clients. All of these things lend themselves to having a plethora of different documents and photos that I need to run these businesses.
I don't know what I would do if I lost all of my files and photos. It could set me back for much longer than I would like, hinder my ability to generate income, and just overall suck!
So, I want to make sure my digital life is backed up. Pictures of the kids for my website, client documents, and waivers for the auto shop – all of these need to remain accessible at any time in order for me to truly get my job done.
A Simple Solution to Back Up Your Digital Life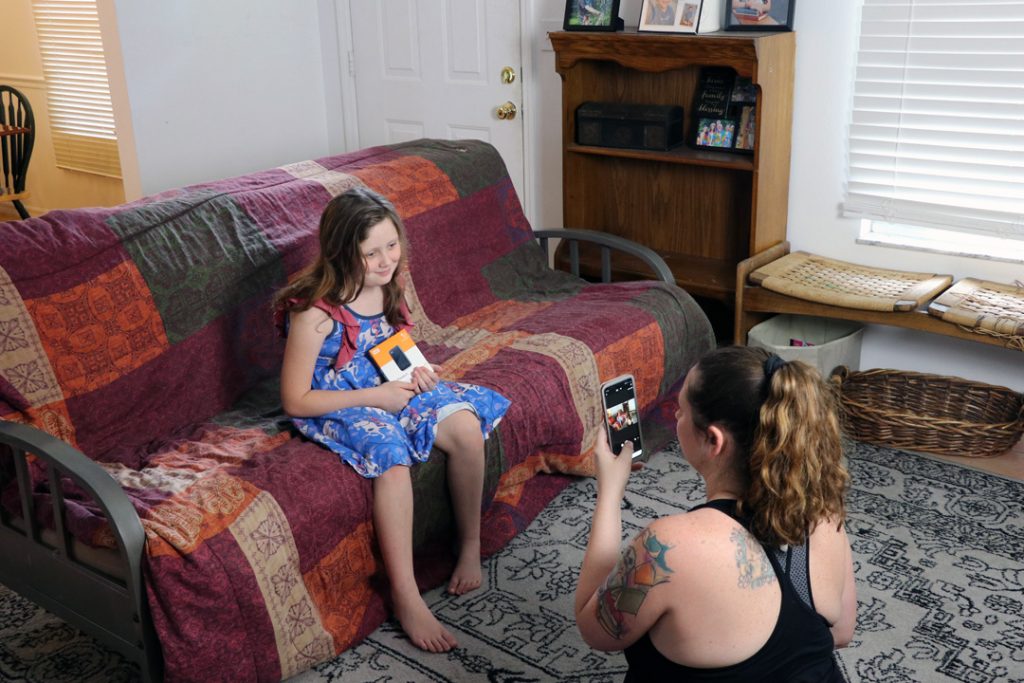 I take dozens of photos every day. Some for pleasure, some for work, but ALL of them are important to me. Because my photos are so important, I do everything I can to ensure I always have them at my fingertips.
During my photoshoots, I always make sure I have My Passport SSD™ from WD with me. With this handy piece of technology, you can save, access, and protect the content that matters most.
The My Passport SSD gives you read speeds of up to 1050MB/s and write speeds of up to 1000MB/s with NVMe™ technology, allowing you to access your digital world anytime, anywhere.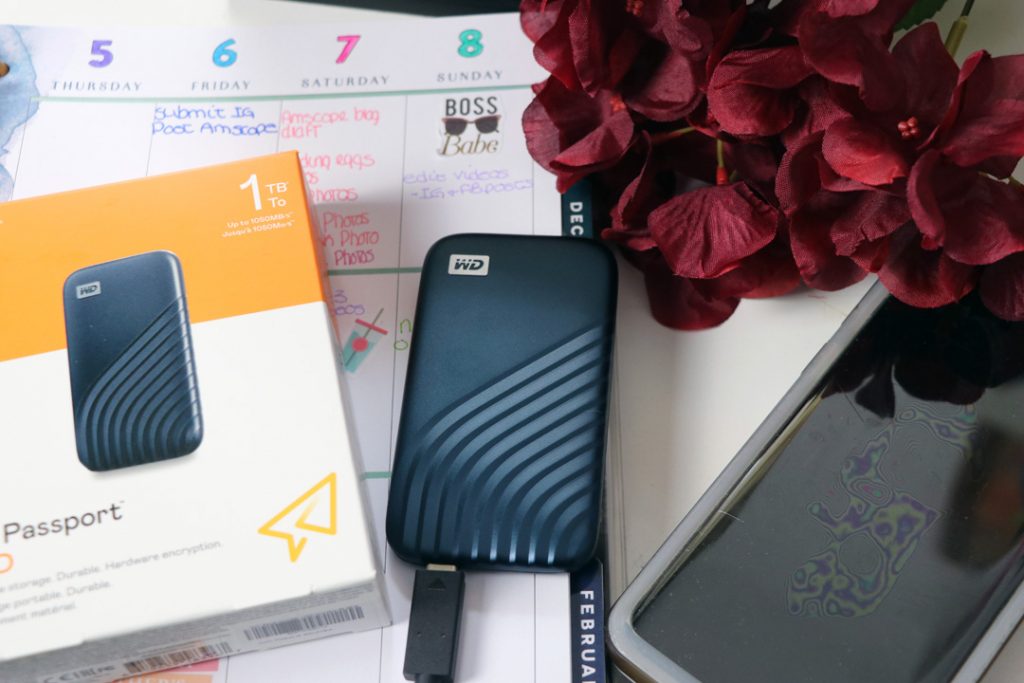 Since I am on-the-go quite often, being able to access my photos and files from anywhere is quite appealing to me. I like to take WD's My Passport SSD with me whenever I leave the house.
It comes to the shop with me, and I always take it when we travel. Anywhere I take photos, I have this handy! You can carry your data with confidence! The My Passport SSD's bold, metal design is tough enough to handle whatever comes your way no matter where you are! It is shock and vibration resistant AND drop-resistant up to 6.5 feet. So if you are clumsy (like myself), you don't have to stress!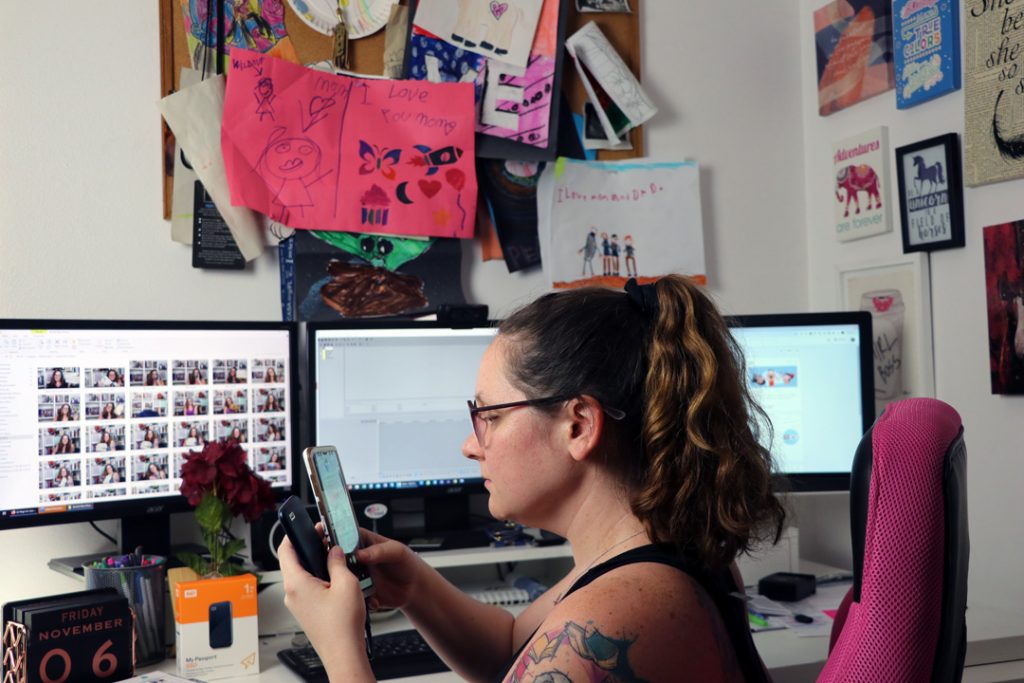 Your digital world is invaluable, keep your data safe with password enabled 256-bit AES hardware encryption and simple backup.
The My Passport SSD can help store many of your photos and videos, and if you are anything like me, that is one of the most important things! I trust this handy little piece of technology to help me back up my digital life. From photos for my blog or documents for the shop, I feel good knowing I have the WD brand My Passport SSD in my back pocket!
Pin for Later
Make sure you hover over this image and save it to Pinterest so you can have this for later!