Being a mom is not easy; you have to manage multiple things simultaneously. You hardly find time for yourself, from work to household chores and kids to take care of. Oftentimes, the last thing on your mind is your hairstyle. Yet, many mothers find that taking a little bit of time for self-care and doing their hair in the morning sets the day up for success.
With that in mind, you need simple and cute hairstyles that you can set up in minutes. Plus, you want hairstyles appropriate for the school run, work, playdates, or get-togethers with other parents. This is where ponytail hairstyles come to your rescue.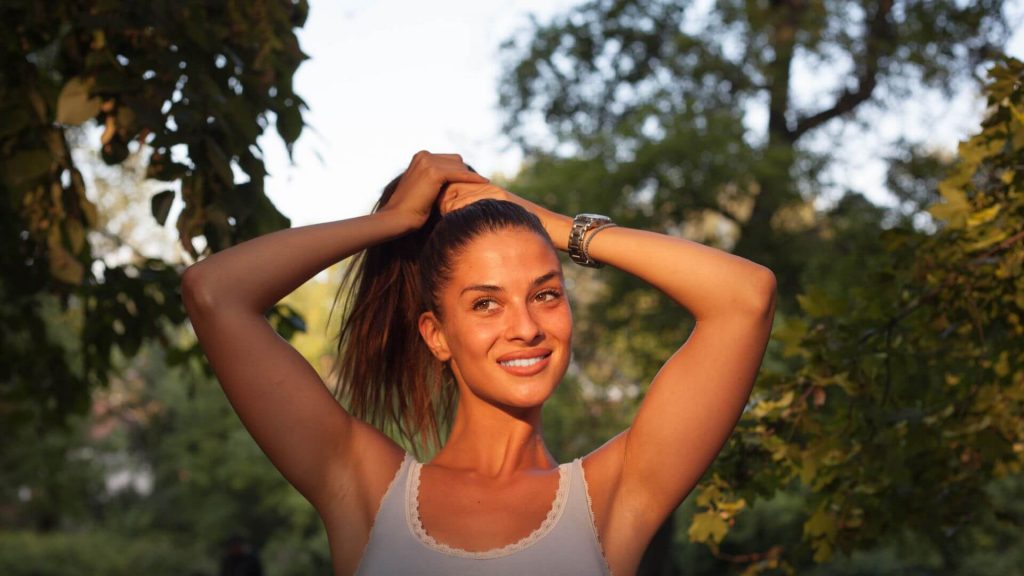 Why Ponytail Hairstyles Are Perfect for Busy Moms
The ponytail is the best style for moms who don't have the time for complicated hairstyles. You can pull your hair into a pony in minutes, and the best part is that it doesn't require any special tools. Plus, it's a fail-safe backup if you get caught in unexpected circumstances at work or while running errands at home.
While ponytails suit most hair types, they look super cute and gorgeous when you have thick, long, and voluminous hair. If your hair is on the short or thin side, you may want to flaunt a beautiful style with ponytail hair extensions.
A ponytail weft like the Zala clip in ponytail extension will add volume, length, and thickness to your hair, making your ponytail style stand out. Just make sure your clip-in ponytail wefts are made from 100 percent Remy human hair, so they look natural and blend perfectly with your hair.
Top 5 Ponytail Hairstyles for Busy Moms
Whether it's a messy high ponytail, low side ponytail, or even a side fishtail, there are many ways in which you can wear this hairstyle. So, if you're ready to ditch the traditional mom bun and amp up your style game, we have you covered with these simple, cute, and quick ponytail hairstyles.

Sleek Ponytail
View this post on Instagram
The sleek ponytail is perfect for working moms who are also super busy at home. It looks polished and elegant, especially if you have long hair. This classic hairstyle looks great on pretty much everyone.
The best part? You can style it in many different ways, depending on your mood and the look you want to achieve. You can flaunt a high ponytail with a sleek bun at the top or try a low ponytail with a sleek bun at the nape. Or maybe you'd want to wear a middle ponytail with a sleek bun at the center.
The Side Ponytail
View this post on Instagram
Want to look put together without spending much time on your hair? Try the side ponytail! The side ponytail is an easy hairstyle to sport, and you can choose to wear it with a messy or sleek bun. It's perfect for work, running errands, or a night out with your friends.
This version of the ponytail style is also excellent for women who have long hair and want to show off the nape of their neck. You can tuck the ends of your hair behind your ears and let the rest flow freely.
Flipped Ponytail
The flipped ponytail is one of the most creative ways to wear a ponytail. It's a great hairstyle for work or a night out with friends. To get this hairstyle, put your hair in a low-side ponytail and secure it with an elastic. Next, divide the hair above the pony to create a hole, turn the ponytail over the elastic, and pass it through the hole above the elastic. Now pull down the pony and tighten it to get the flipped ponytail.
You see, it took just a minute to give your ponytail a new twist, but it instantly elevates your style and brings a bit more glam to an everyday look. This is a perfect hairstyle when you're short on time but want something a little bit unique.
Wrapped Ponytail
View this post on Instagram
The wrapped ponytail is a cute, effortless hairstyle that works well on long or medium hair. You can wear it as a high or low ponytail. To get this style, you need to simply tie your hair back, then wrap the hair around the ponytail, and secure the end with an elastic.
You can use bobby pins to strengthen the ponytail and make it look more polished. This hairstyle is an excellent option for busy moms who want to look composed and elegant at work or on special occasions.
Messy Ponytail
View this post on Instagram
The messy ponytail is a quick and easy hairstyle that's excellent for women who have unruly hair and just need to tame it. The idea is to embrace the flaws of your hair and look bold and more confident. You can get this style in a minute; simply pull your hair into a high ponytail and tease the pony to make it look messy. That's it; you're ready to rock a bold style!