Fun and easy fall treat for adults and kids! These Caramel apple slices on a stick are a perfect sweet treat! All you need are apples, a slicer, some caramel, sprinkles, and papers sticks!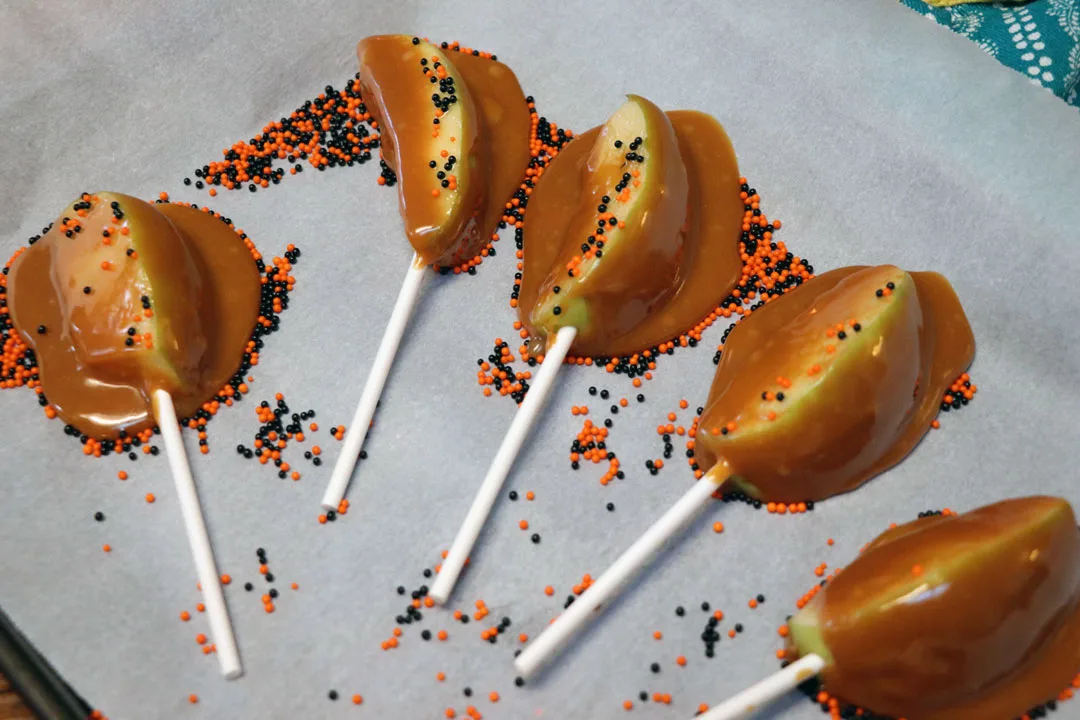 This post contains affiliate links. If you make a purchase through a link, I may get a small commission at no cost to you.
This fun family-friendly recipe is perfect for Fall. When you want to make caramel apples but don't want to eat an entire apple covered in caramel, these caramel apple slices are a perfect compromise!
They are much less messy than traditional caramel apples, and a lot of fun to have the kids make with you! Enjoy them for a Fall party or just a night in with the kids watching movies and eating popcorn.
How to Make Caramel Apple Slices on a Stick
This is probably one of the easiest dessert recipes I have ever made. Anyone can make these, even if you aren't really a skilled baker. Desserts are always the recipes that make me the most nervous, but I promise you will enjoy making these caramel apple sticks, and everyone who sees them will think you spent much more time on them than you really did!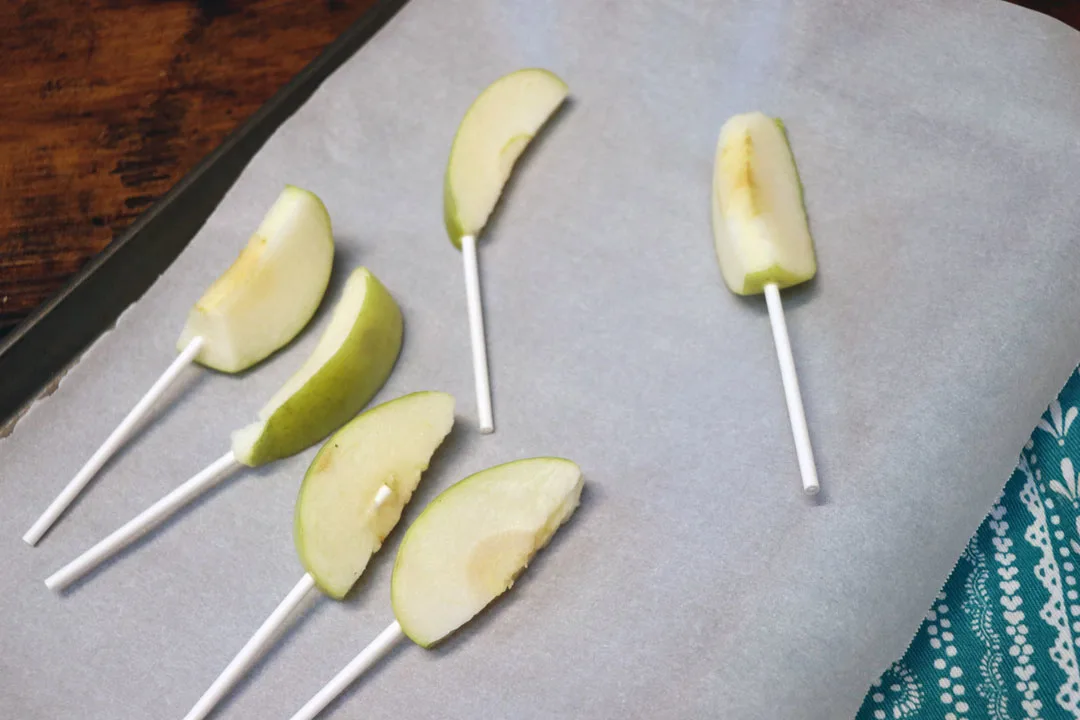 What You Need to Make Caramel Apples at Home
You won't need much to make these caramel apples at home. All you need are the following simple ingredients:
Green Apples

Caramel Melting Bits

Lemon Juice (optional)

Lollipop Sticks

Apple Corer (optional)

Sprinkles (optional)
Many of the ingredients are optional. Really, you can easily customize this caramel apple recipe any way you want it. for example, if you want to do melted chocolates instead of caramel, go for it! You can even do different melted chocolates alongside the caramel to make these extra sweet.
How to Make Caramel Apples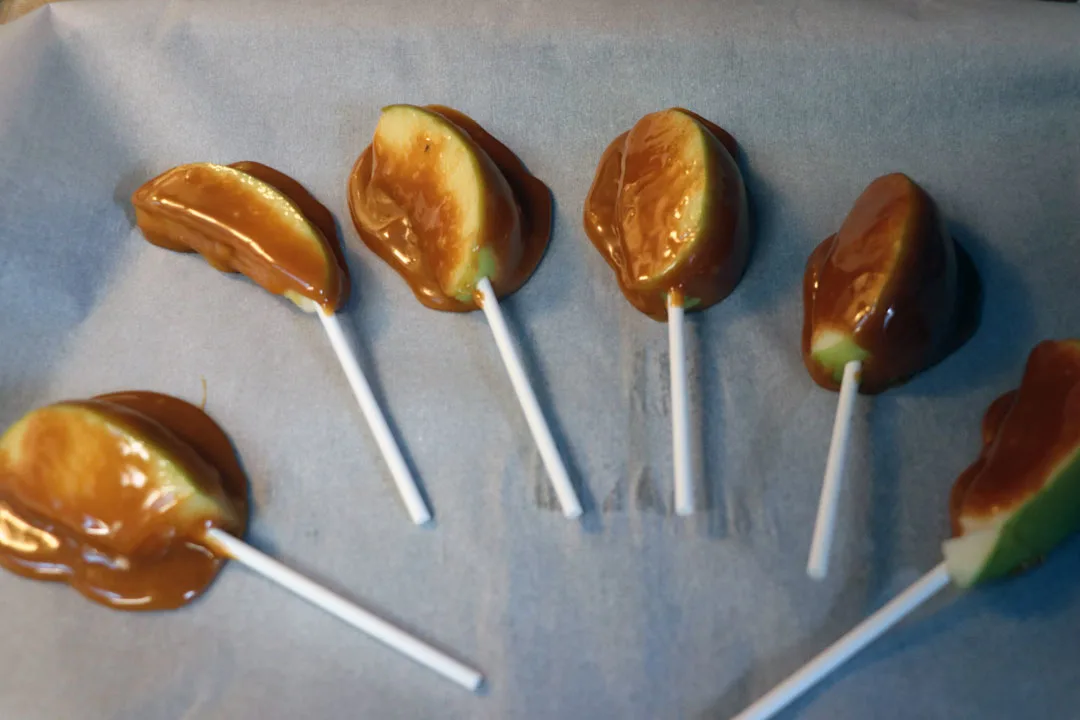 Once you have all of your ingredients, you can make your caramel apple slices on a stick!
Start by slicing and coring your apple. Feel free to do this any way you prefer, but I find it easiest to use an apple slicer. This will remove the core and cut your apples into nice little slices quickly and easily.
Slide your lollipop sticks into the bottom of your apple slices and set them aside.
If you don't plan on eating the caramel apple slices right away, you will want to use a little lemon juice to coat the slices. This will keep the apples from oxidizing (when the apples start to brown as soon as they are exposed to oxygen). Use just a small amount and you won't even be able to taste the lemon.
While you are slicing your apples, start melting your caramel bits. These will typically have instructions on them depending on the brand you pick up. The ones I used, I melted slowly in a double boiler on the stove, adding in a small amount of heavy cream as needed.
When the caramel is melted, start to coat your apple slices. I used a spoon to pour the caramel over the apples until they were completely coated.
I recommend having a baking sheet and parchment paper to put your dipped slices on while they cool and harden. The parchment paper will help you minimize any mess.
Add any sprinkles quickly before the caramel begins to harden. If you don't, they won't stick and will start sliding off ( like mine did on some of these).
Let your caramel apple slices chill in the fridge for 10-15 minutes, and then enjoy this sweet fall treat!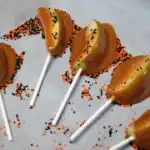 Caramel Apple Slices on a Stick
Super easy caramel apple slices.
Ingredients
1

Green Apple

Melting Caramel

Sprinkles

Lemon Juice

Optional
Instructions
Melt your caramel bits as per the directions on the bag.

Slice and core your apple.

Dip apple slices in lemon juice if you don't plan to eat right away.

Place your lollipop sticks in the bottom of your apple slices.

Cover your apple slices with melted caramel.

Top with sprinkles, quickly.

Let chill in the refrigerator for 10-15 minutes prior to eating!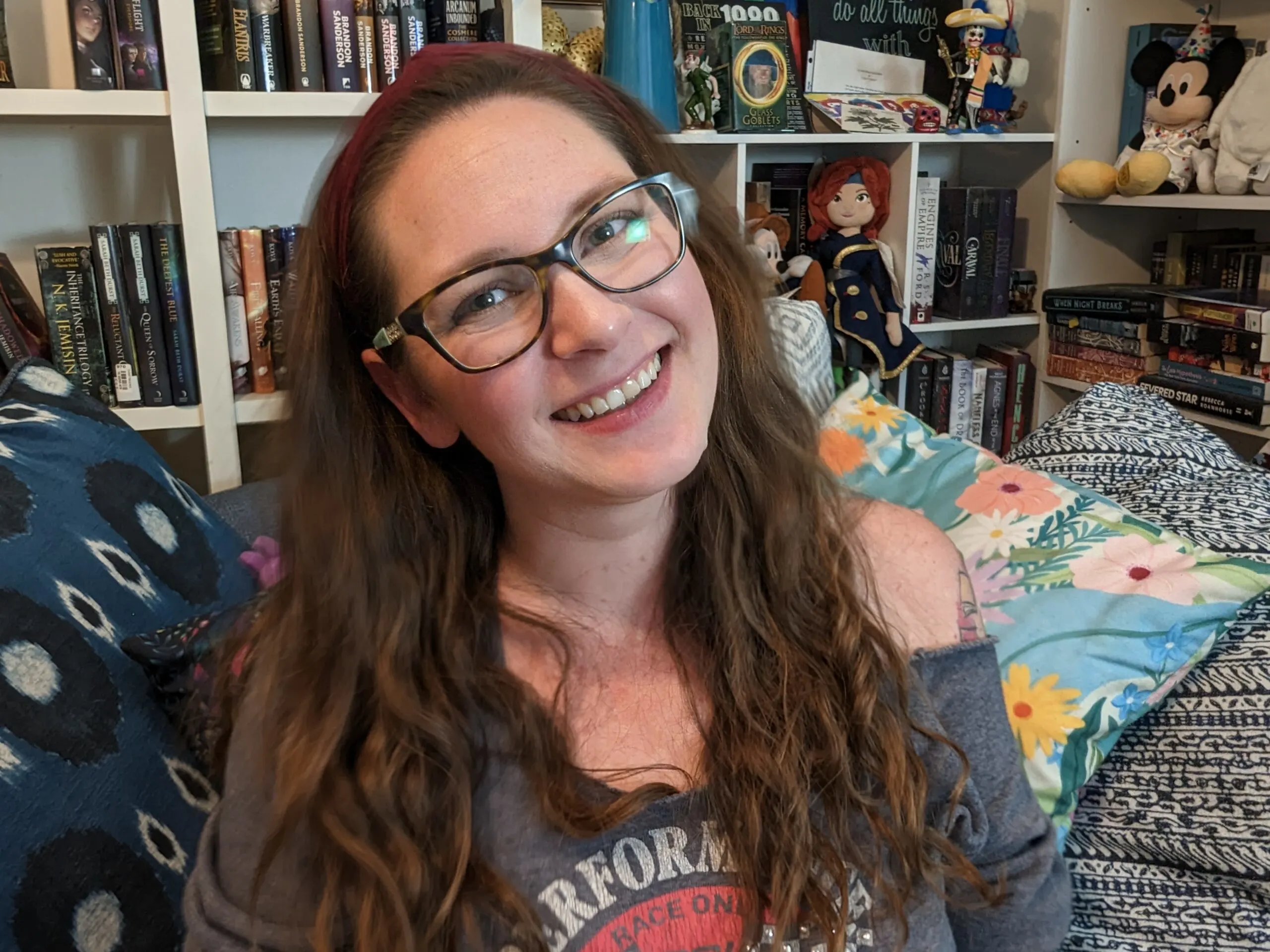 Jessi is the creative mind behind The Coffee Mom, a popular blog that combines parenting advice, travel tips, and a love for all things Disney. As a trusted Disney influencer and passionate storyteller, Jessi's authentic insights and relatable content resonate with readers worldwide.