Buying your Mom a bouquet for Mother's Day is an expected but welcomed gift. For centuries, motherhood has been synonymous with plants and springtime because they represent fertility and life. This time-honored expression of love and gratitude can't just be given without any forethought, as floras contain special meanings depending on color and type.
The following flowers will always go over well for Mother's Day, but if you want to succeed at expressing this tradition, you need to ensure they reach your Mom on time and intact.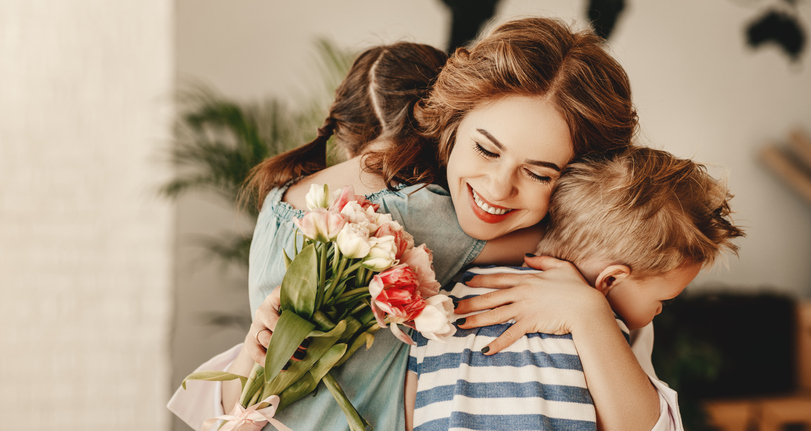 Delivering Flowers the Right Way Online or In-Person
You can choose to buy your flowers at a storefront and deliver them in person or ask if the business can deliver for you if you want to shop local or see your gift before purchase. However, online flower shops and subscription services, like The Bouqs co., offer a convenient way to pick Mother's Day flowers for a fraction of the price.
Buying Flowers at a Storefront
When you enter a brick-and-mortar flower shop, you'll notice that there are plenty of popular bouquets to pick through. You may ask yourself: should I buy the gift now, or wait a few days before Mother's Day? Since flowers wilt, unless they're growing from a pot with soil, it's in your best interest to wait 2 days before Mother's Day, so your flowers are fresh. Just be sure you order the bouquet ahead of time so you won't leave empty-handed on the big day.
Delivering Flowers In-Person
As long as you ordered ahead of time, your bouquet should be waiting for you. If you decide to hand-deliver your flowers, be sure they're placed in water and direct sunlight. Keep the air conditioner on to avoid wilting florals or dried-out blooms.
Delivering Flowers Online
Buying flowers online is incredibly convenient. If you want to order flowers, like cherry blossoms, last minute, plenty of online retailers will offer express delivery to ensure your florals arrive on time. Online flower shops usually have a wider selection and a safer means of transportation because their trucks are designed to keep flowers fresh before they reach their destination.
5 Favorite Flowers to Give to Mom
It's a good idea to focus on your Mother's preference first before going for these classic flower choices. All of these florals will be available in any flower shop or online retailer.
Tulips
The tulip is striking by itself because of the unique way its petals wrap around each other. Tulips have different meanings depending on the color you choose. Avoid red because they symbolize romantic love but, purple and pink are sure bets as they represent cheerfulness and royalty. You can pick between fringed, parrot, or French styles, as any of these look great in a bouquet.
Orchids
Opt for these blooms if you have a trendy Mother! Orchids symbolize high fashion, royalty, and success on their own but choose pink as they represent poise, elegance, and femininity. Orchids can be difficult to care for, so be sure your Mother likes to garden and lives in a humid home.
Roses
A true classic, roses are a traditional gift given to those we love, whether it's romantic affection, platonic, or familial. Avoid red for the same reasons you would a red tulip: they'll symbolize romantic interest. A pink rose is a sign of love and appreciation, so give your Mom a dozen of these! White is also a fantastic choice if you want to symbolize purity and excellence.
Peony
Peonies look similar to tulle fabric due to the way their petals spread outwards into a multicolored feast for the eyes. Fortunately, most peonies represent positive emotions, so red, pink, white, and purple are sure bets. Peonies can grow quite large and mark for a showy centerpiece.
Carnations
If your Mom doesn't like roses, she's probably fond of carnations. Anna Jarvis, the founder of Mother's Day, sent 5000 white carnations to every mother at her West Virginia congregation yearly on the anniversary of her Mom's death. They have both a traditional and personal meaning. Choose pink carnations for love, or white for good luck, purity, and unconditional love.