If you've got a new idea for an eCommerce business, or you're looking to turn your website into a store that can accept payments, then you need to know how that works. It's not as simple as asking for money in exchange for the product, you need a secure system that allows you to automatically receive payment and ship out products. Of course, the size of your business will dictate how complex that setup is, but you can't just go into it without knowing what's best.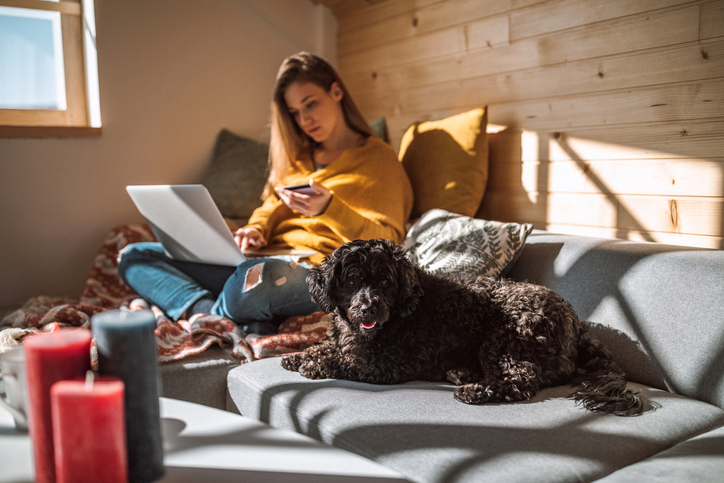 Accepting payments
The first thing you need to know about your eCommerce business is that you need to know what allows you to accept payments. If you're going to start accepting payments on your website, then you need to make sure that it's secure. Without security, both your and your customer's information is in danger. Hackers can get their hands on personal information such as credit card data, and it could cost your customers dearly, and you as an extension. You're going to lose customers, and also possibly money if you're found liable for what happened.
When accepting payments, most eCommerce businesses also use invoicing for their customers. Invoices are helpful to keep records of your sales, for tax purposes and there are a wide number of
invoice templates
that are free. So you may want to consider using invoices for your business.
Email marketing schemes
Then there are the easily exploitable marketing schemes that you should be making use of if you want to get more from your customers. Allowing people to sign up for newsletters or emails gives you the opportunity to send out emails advertising deals that your customer might be interested in.
Email marketing is something that has many angles to it, and you can make use of all of them if you want to both increase your sales and impress your customers. You don't have to give out the same discount to everyone, and you can use it as a way to make sales without costing you too much profit.
A lot of businesses make use of the forgotten cart scheme, which is just a simple automatic notification to your customer that they've left something in their cart that they were previously interested in. It could be that they are still interested and have just forgotten. On the other hand, you could also let them know whether or not a product they are interested in will be going out of stock, giving them an incentive to buy it before it's gone.
Testing your website
You need to test your website thoroughly if you're going to run a successful eCommerce store. Being online is convenient to your customer, but that convenience only matters if your site is easy for them to use and doesn't give them trouble. If your user isn't able to find out how to buy an item, you're losing a sale. If your site is unresponsive and frustrating to use, you're losing a sale. You need to test your site under many conditions. Find out the problems, links that lead to dead ends, and how much traffic it takes for the site to have trouble.
Your site needs to be able to withstand a lot of users because if it goes down, it goes down for everyone who is browsing. That means you're potentially missing out on hundreds of sales all at one time.
Calculate Fees
When you're trying to make money on eCommerce sites and make sure you sell the best products and make the most money, it is important to understand how the process works. You have to try to focus on the right steps that will allow you to achieve this. Now, one of the key considerations you need to make here is how much you're going to need to pay by way of fees. There are always fees to deal with when you're selling items on eBay, and this is something that you need to try to make the most of as much as possible.
In order to gain a better understanding of this, you need to try to calculate the fees that you're going to need to be paying. There are a few things you can do that will help you to achieve this, and one of the best ways is to use a fee calculating service. Check out https://tools.joinflyp.com/ebay-fees-calculator for information on how this process works, as well as what it takes to fulfill these fees, and arm yourself with the knowledge of what you'll need to pay.