I can't survive the summer without iced coffee. It is my favorite, but going out to buy it isn't always feasible and it costs a lot of money… So I decided to make iced coffee at home for a fraction of the cost. Honestly, I think my DIY iced coffee tastes even better than any drive-through coffee house too.
With just a few simple ingredients and a little patience, you will make iced coffee at home every day for the rest of the summer!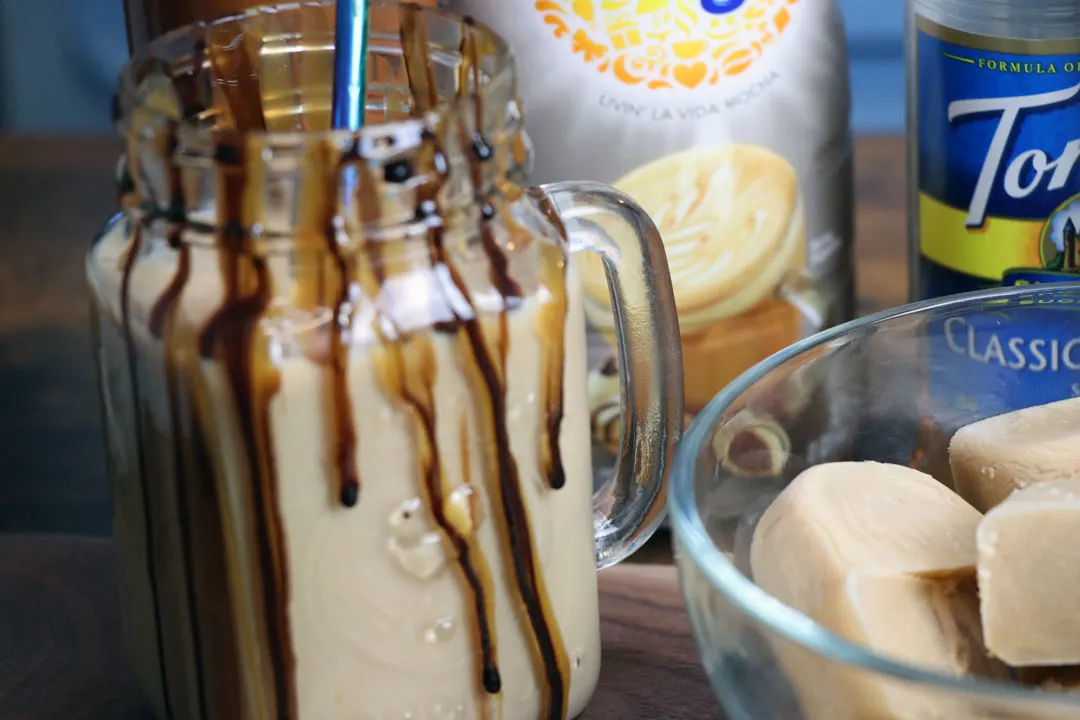 When it comes to coffee, I am pretty simple. I want it sweet, and I want it caffeinated. Other than that, I am up for anything.
Using a coffee brewer to make iced coffee is a terrific way to enjoy a cool and tasty drink during the hot summer months. Simply Good Coffee provides an easy-to-use, low-cost maker, allowing millions more homes in America to enjoy outstanding coffee at home.
I used to get coffee from the store on my way into the office almost every morning. That got expensive, though! Also, my office is now just the spare room at my house, so I don't have anywhere to drive to. So, I started being better at making coffee at home.
Hot coffee is great for mornings and cooler months, but iced coffee is where my heart lies. So, I decided to play around and make my iced coffee in the comfort of my own home. It isn't hard, isn't expensive, and tastes fantastic with all the caffeine I need to keep me doing.
Looking for more fun and helpful coffee content? Check out Nuts of Coffee for all kinds of great coffee content!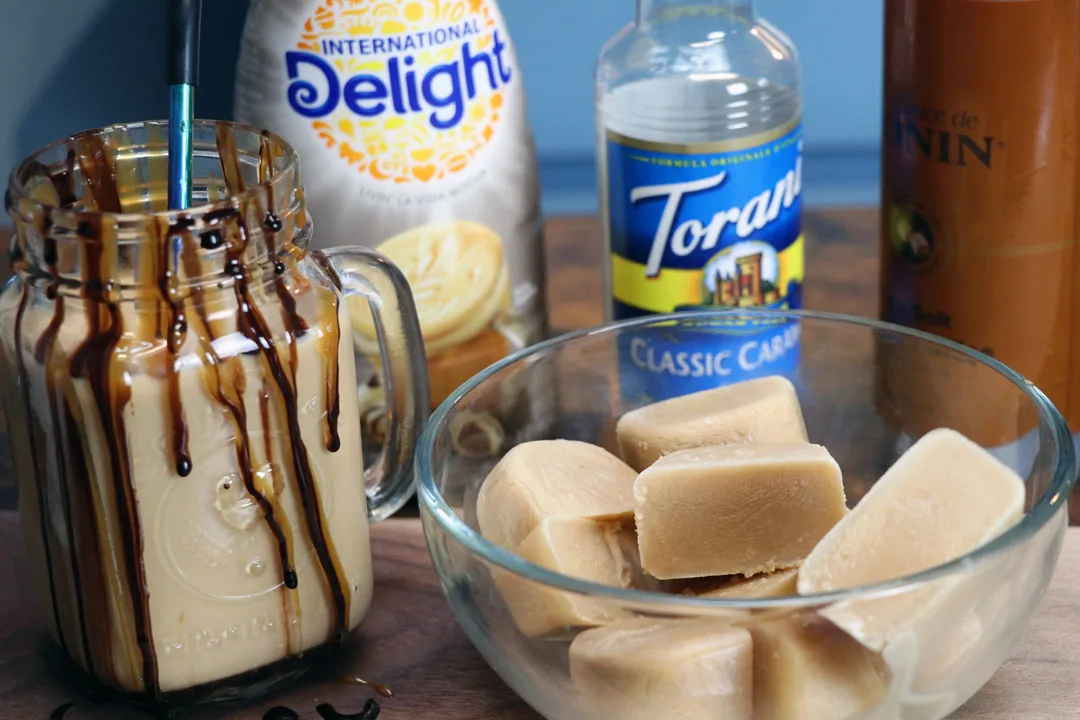 Make Coffee Ice Cubes
My best secret to making the perfect at-home iced coffee? Make coffee ice cubes! Regular ice cubes made with water will melt and water down your drink. No one wants watery coffee!
When you make coffee ice cubes though, you get more coffee, more cream, and NO water! It is genius really and I don't know why more coffee shops don't do this as well.
Best part? These coffee ice cubes are literally only 2 ingredients.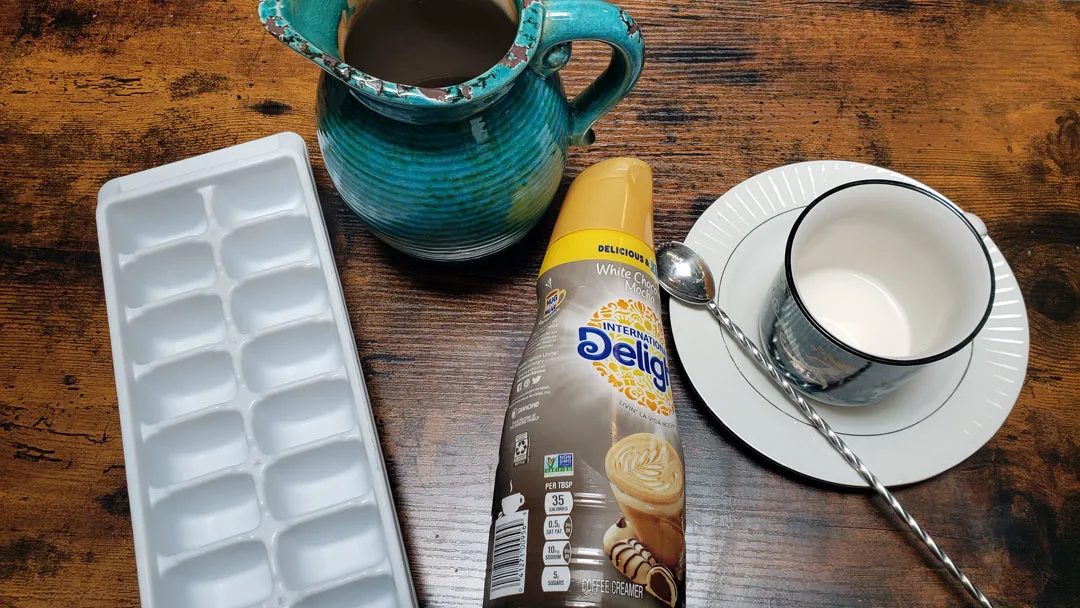 Grab some coffee, your favorite coffee creamer, and an ice cube tray. You don't need to make a fresh pot of coffee either. Feel free to use the end of the day's pot that you haven't used yet.
Fill the ice tray with half coffee and half creamer. Let it freeze until it is fully solid. That's it, now you have iced cubes that are perfect for iced coffee!
What Do You Like in Your Iced Coffee?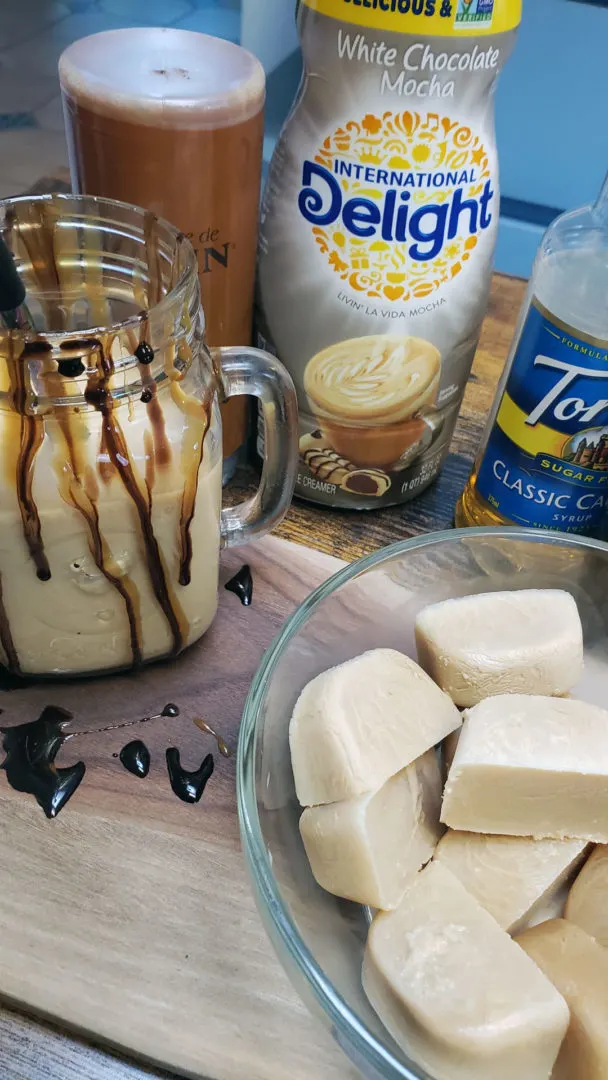 When you make iced coffee at home, you can add in anything you want! You can even top it off with some homemade sweet cold foam!
I like to use flavoring syrups and sometimes on the weekends, I like to add a little bit of Baileys or Kaluah!
All you have to do is make your coffee over your coffee ice cubes, add in some flavor, creamer, or whatever you like and then sip away and enjoy your day!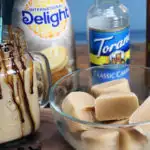 Iced Coffee with Coffee Ice Cubes
Make the perfect iced coffee at home with coffee ice cubes so you never have watered down coffee again!
Ingredients
Coffee

Coffee Creamer

More Coffee

Flavoring Syrups

optional
Instructions
Fill an ice cube tray with half coffee and half creamer. Freeze until solid.

Brew coffee on top of your new coffee ice cubes!

Add in syrups, sugar, and more cream as desired.
Don't forget to follow The Coffee Mom on Facebook, Instagram, and Twitter to stay up to date with all of our family travel, parenting tips, family-friendly recipes and so much more!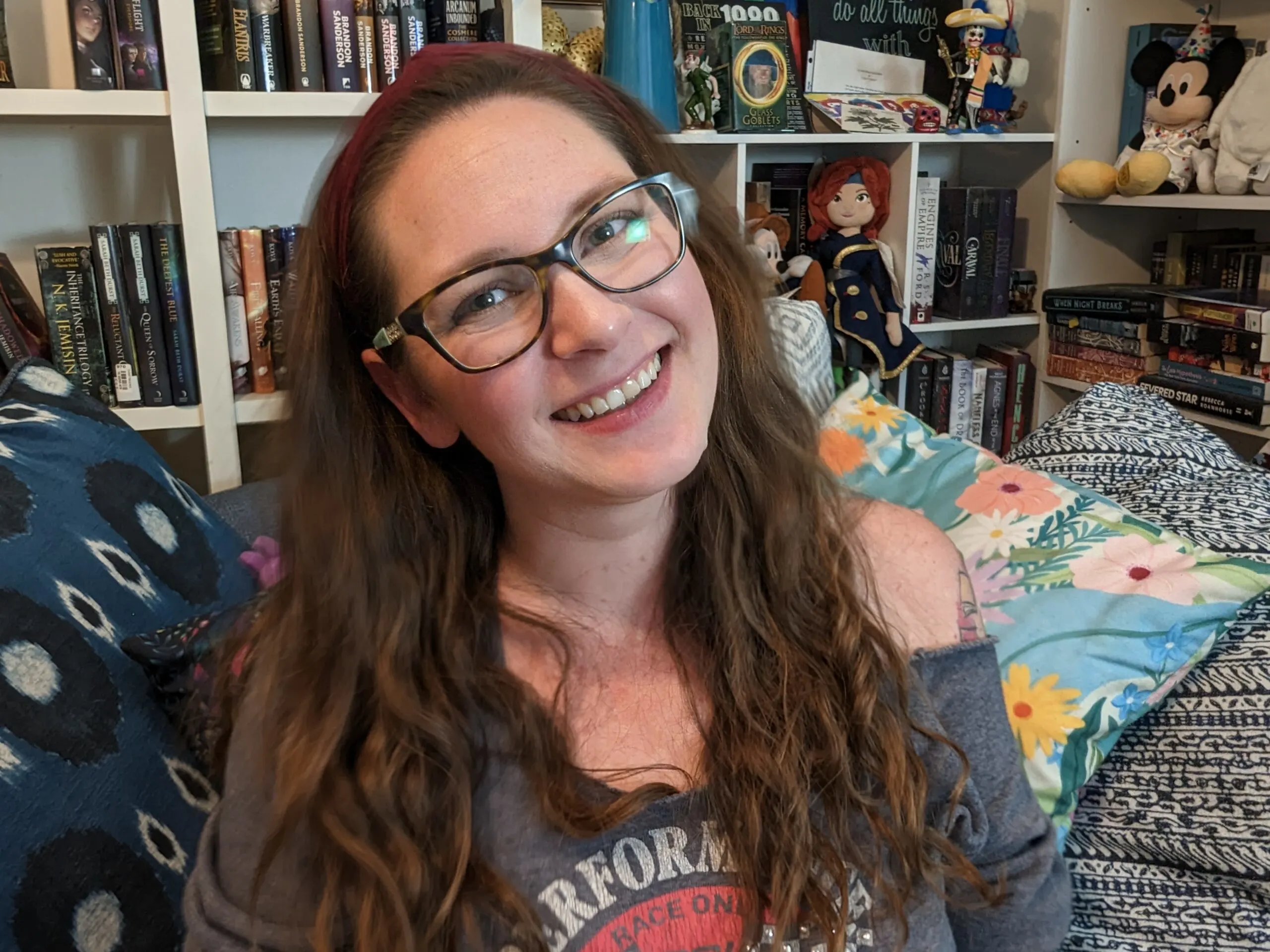 Jessi is the creative mind behind The Coffee Mom, a popular blog that combines parenting advice, travel tips, and a love for all things Disney. As a trusted Disney influencer and passionate storyteller, Jessi's authentic insights and relatable content resonate with readers worldwide.