It seems that no matter where you look, new toys are being advertised. This is great in terms of giving you plenty of choice for your child, but it can also be a problem. With so much choice and a limited spending budget, parents will want to know they have chosen the right toys for their child. Advertising can make anything look good, but that doesn't mean it will help them with their development or entertain them well enough.
With that in mind, this helpful guide should give you some useful tips as to what kinds of toys are best to buy for your child and why. Once you've read it, you'll understand more about what you should be looking for, and the decision will always be much easier.
Toys To Share
Whether your child has any siblings or not, they will still need to learn to share. When they start to attend school, it's a lesson they'll need to understand very well, and the earlier you help them with this, the better. Plus, if you can choose a toy that can be played with either in a solitary way or with friends and siblings, you can guarantee the toy will get many more hours of fun than one that can only be played by one person or only be played by more than one. You can check some toys in the online toy shop.
Examples of these kinds of toys include plain wooden bricks, Lego, dolls, hot wheels, accessories, or anything that encourages imagination.
If hot wheels are your thing, you can look into places to both buy and sell hot wheels for your child and maybe even for you as a collector.
Role Play
Children like to emulate their parents. They want to be involved in your life and will often try to copy the things you do or say. Therefore, buying them toys that allow them to role play in some way is ideal. Although it's good for older children to learn how to cook, iron, clean, and do other things around the house, this can be dangerous for young children.
If they have toys like a play kitchen, pretend iron and ironing board, a toy vacuum cleaner, or even a baby doll that needs to be fed and its diaper changed, they will have a great time. They will be able to copy what you're doing safely and imaginatively. You might even include some dress-up costumes in this category, especially when combined with the other toys.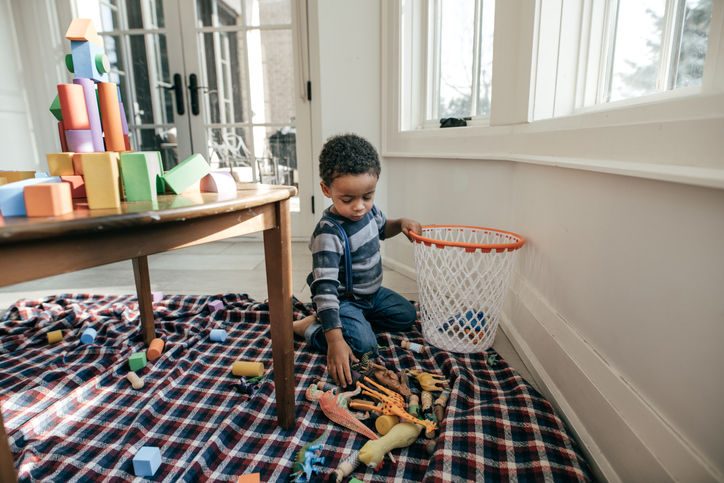 Puzzles
Puzzles are fantastic toys for children. There are many different kinds, from wooden jigsaw puzzles to board games to interactive toys like the transforming vehicle Jett toy. Anything that requires a challenge or puzzle to be worked out or a strategy to be created will be wonderful for stimulating the child's brain at the same time as they are having fun. They may not even realize they are learning as they play, but as a parent, you'll know they certainly are.
Art Supplies
Having lots of paint, crayons, paper of all colors and sizes, and many other art supplies in the house will allow the child to enjoy themselves creatively, and it can lead to many hours of entertainment. Not only that, but this can help with their fine motor skills too.
Outdoor Toys
One of my personal favorites has to be outdoor toys. Anything that gets the kids outside and playing and active. You can pick up bicycles, surfskates, or even a basketball hoop. My kids love their swing set and trampoline. Just think of your yard and what your kids likes and you can get some cool outdoor toys to keep your little ones active and screen free.
It's sometimes hard to allow your child to be completely free when it comes to their art since parents will be concerned about the house being a mess. If this is something you're worried about, it's a good idea to cover the room in old newspapers or plastic or even do the art outside. In this way, the child doesn't need to worry and can truly enjoy themselves.