It is exciting to walk out of the shop with your brand-new bike. You are just itching to take it for a ride. However, there are some essentials you need to know first. We outline these pointers that every cyclist needs to know below.
What Every Cyclist Needs to Know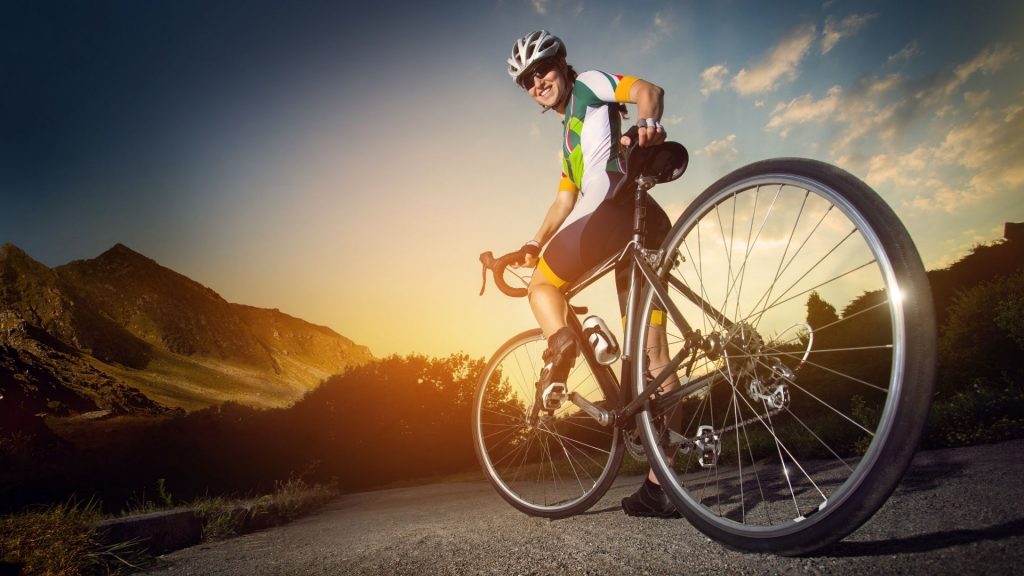 A Professional Bike Fit
A bicycle is an expensive investment that is meant to last the distance. You will get the most out of your new bike if you go for a professional bike fit. This service will ensure that the bike fits your unique body measurements and prevent unnecessary pain and injury as well as straining from trying to reach handlebars or other position mismatches. It provides you with maximum comfort however long you ride for.
Insurance
Cyclists are often exposed to danger from motorists who don't pay attention to bicycles, check their blind spots before pulling out in traffic, or give right of way when they should. A ten-year study of bicycle-related injuries recorded 5,184,057 incidents necessitating emergency room treatment. Out of these, 35,254 were due to dog attacks, with almost 50% being bitten. That is not the full extent of animal-related injuries and even deaths – riding in nature may lead to an encounter with wolves, bears, coyotes, snakes, and other wild creatures.
Events of a cyclist chased by an animal can be covered by the right insurance, along with other causes of injury. Velosurance provides insurance solely to cyclists, making them experts in the field. They write blogs regularly to provide you with tips on how to stay safe and survive animal encounters, including this insightful article on what to do if you are a cyclist chased by an animal.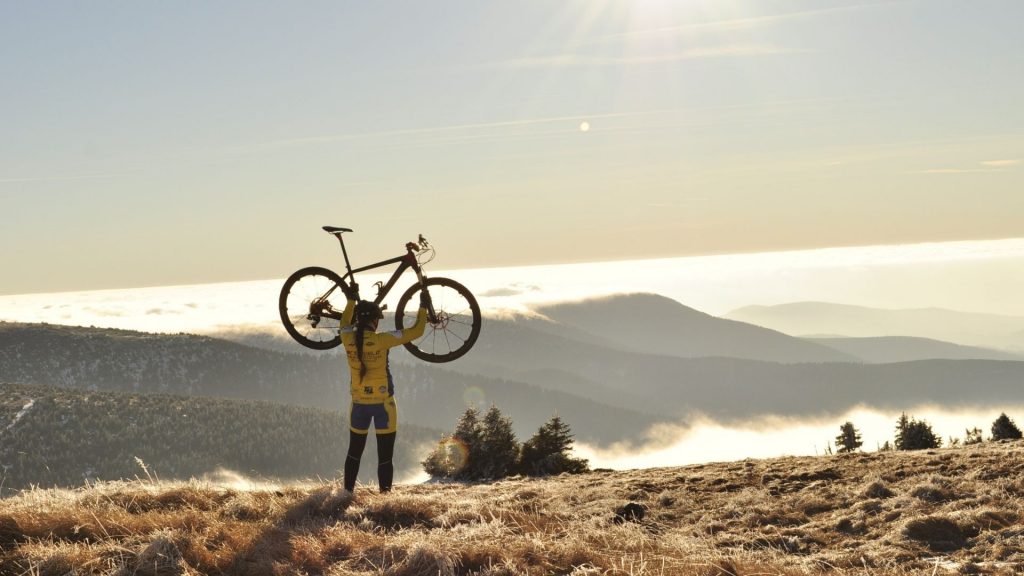 Essential Clothing and Equipment
If you are going to be traveling any substantial distances, padded shorts will cushion you from the saddle. You can put a pair of baggy pants over the padded shorts. A cycling jersey is recommended to keep you dry and cool. You should also get a helmet as this provides extra protection for your head.
A bottle cage that is fitted to the bicycle and two cycling bottles are needed for hydration.
In case of punctures, you should always carry a bicycle pump, spare inner tube, and tire repair kit. The latter will provide a small, temporary fix. Here is a video on how to repair the tube when you get home. Use chain oil to lubricate the chain.
You will need a light for cycling at night and a chain and lock to keep your bike safe from thieves.
Road Safety
Obeying the rules of the road is the most obvious aspect of road safety. This also involves taking note of state bike laws. However, there are a few other precautions you should take note of. For example:
Make yourself visible to other road users.
Always signal your intent.
Try to anticipate what other road users will do and be alert to vehicles around you.
Pay attention to parked cars and keep sufficient distance between you and them in case a door is suddenly opened.
Only drive in traffic once you have mastered the basic skills such as braking.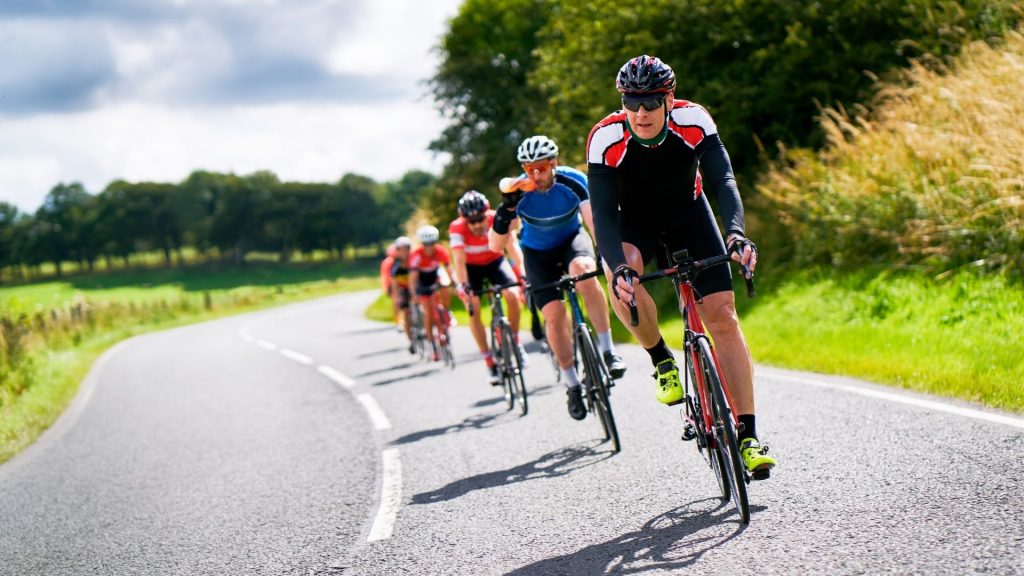 Start Slowly
You don't want to overdo things on your first ride. It takes a bit of time to get used to spending hours on a bicycle and friction between skin and clothing can cause chafing or blistering from the saddle. The same may happen to the inner thighs if the saddle is too wide. Check that your saddle is level.
Muscles will take the strain if you push yourself too hard in the beginning. Apart from being painful, this makes you more prone to damage from overuse. Although most state laws don't compel you to wear a helmet, you can decrease the chances of head injury by 85% when you use one.
Check this guide for the most common sources of pain and injury that are specific to bikers and how you can prevent them.
Eating and Drinking
It is recommended that you consume 500 milliliters of an isotonic drink for every two hours of cycling. Isotonic simply means that it matches the quantity of sugar and salt that is present in the body. Alternate this with a bottle of water. You will need to take two bottles on longer rides.
You can make your own isotonic drink at a fraction of the cost of bought mixes. To make one 500ml drink, add four teaspoons of sugar and a pinch of salt to 100 ml of fruit squash and 400ml of water. The key ingredients are sugar, salt, and water, so you could increase the water component to 500ml and add a few drops of vanilla essence for the same effect.
Food or snacks are not needed for the first two hours. Thereafter, you can have dried fruit and nuts, an energy bar, peanut butter, and jelly sandwiches, or bananas to sustain your energy.
Cycling will soon become a way of life and the early discomforts will become a thing of the past. Until then, read widely on the topic, practice your skills, and prepare yourself for the challenges you may encounter.