Super simple and perfectly delicious! These French toast rollups are a great breakfast or dessert option! They are made with cinnamon bread, cream cheese, and fruit and will have everyone asking for seconds!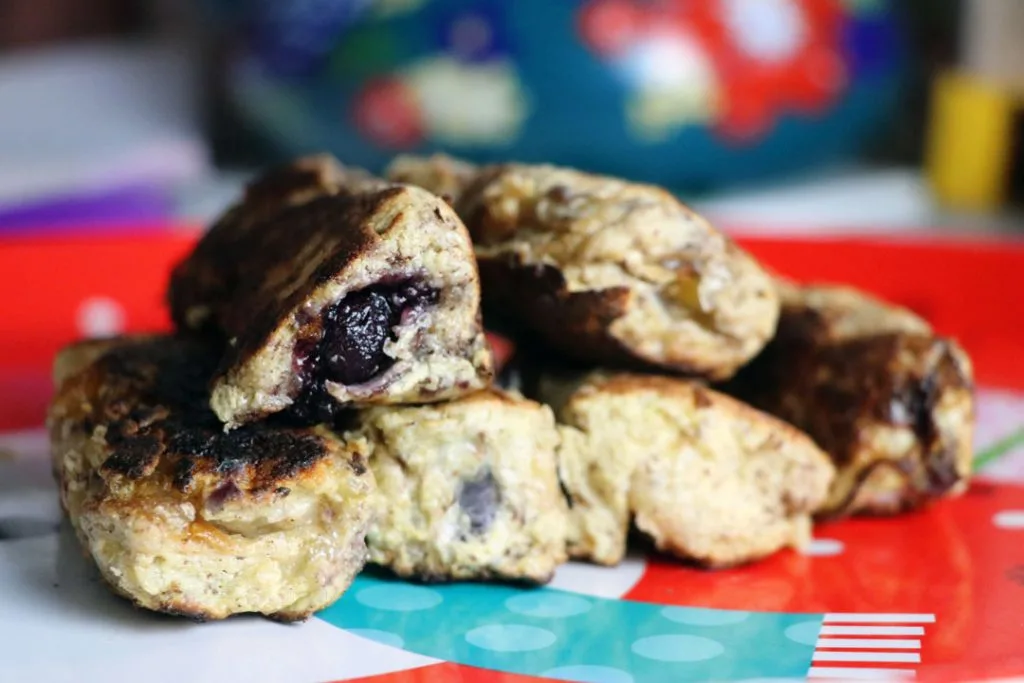 French toast is one of my favorite breakfast dishes! It is sweet and simple and can be made in so many different ways.
You can make a French toast casserole, traditional French toast, or even stuffed French toast. Today we are going to talk about French Toast rollups!
I made these for a Christmas party at work recently and they were a big hit! These can be breakfast, brunch, or even dessert! So if you are looking for a fun dish to try at home that is a true crowd-pleaser, these French toast rollups are perfect for you.
French Toast Rollups with Cream Cheese and Fruit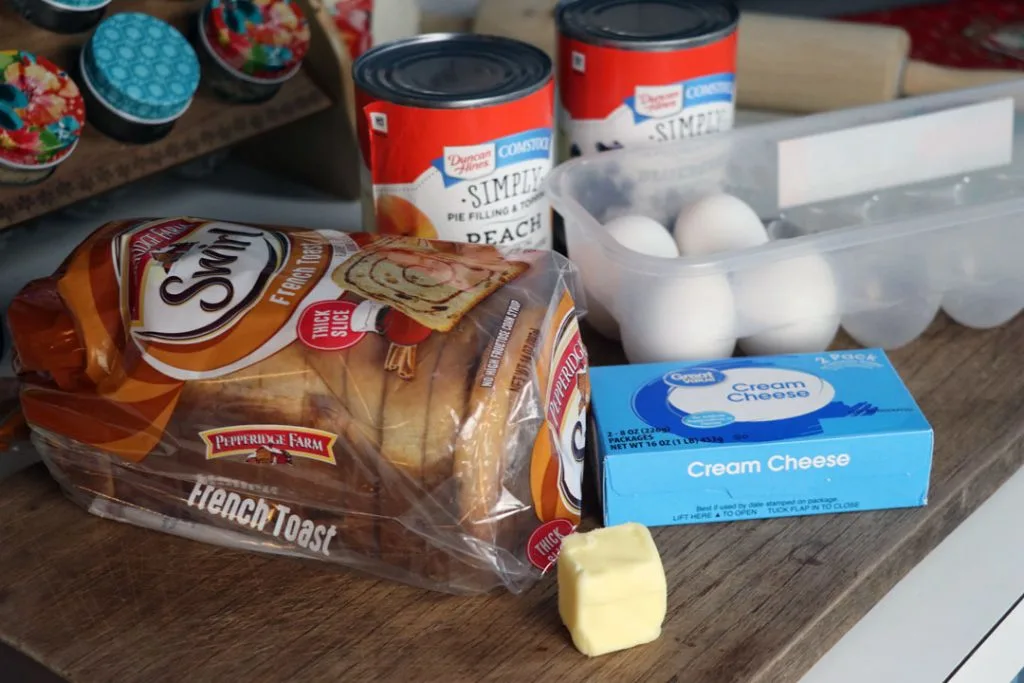 If you are ready to recreate this recipe, then head to your grocery store or open up your Instacart app and make sure you pick up these simple ingredients.
Bread – I like the Cinnamon Bread
Cream Cheese (you can also use Brie)
Fruit Jam or Pie Filling
Eggs
Half & Half
Butter
Cinnamon
You also will need a rolling pin, knife, pan, and cutting board. Once you have these, you have everything you need to go ahead and make this dish!
How to Make Stuffed French Toast Rollups at Home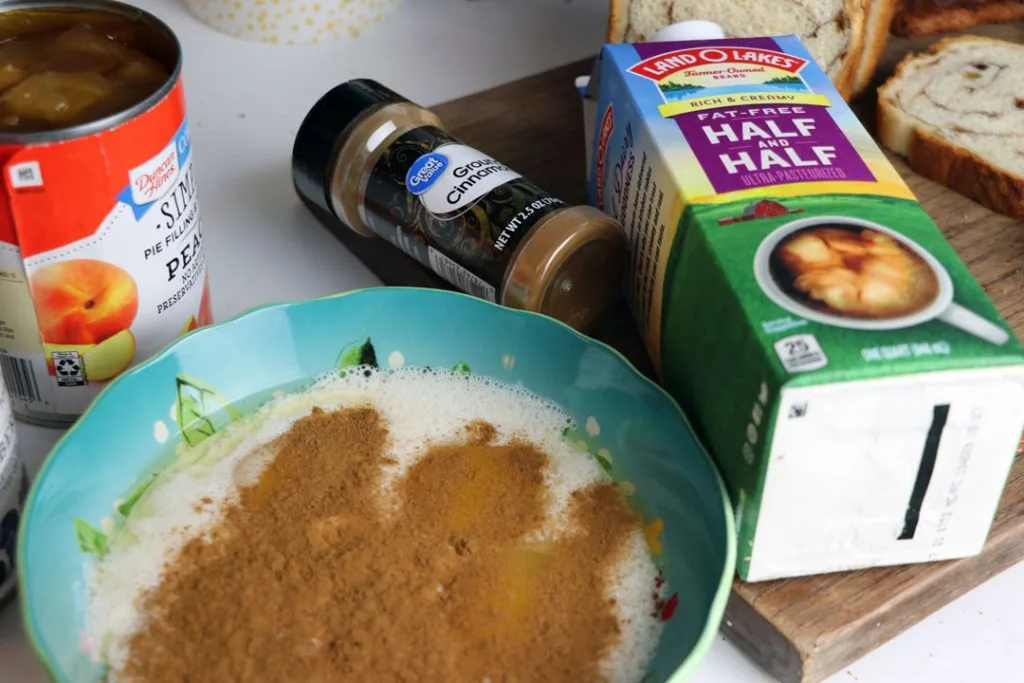 Stuffed French Toast Rolls are the easiest and most satisfying breakfast you will make for your family.
Start with your bread. You will want to remove the crust and then use a rolling pin to roll out your bread to a nice thin slice.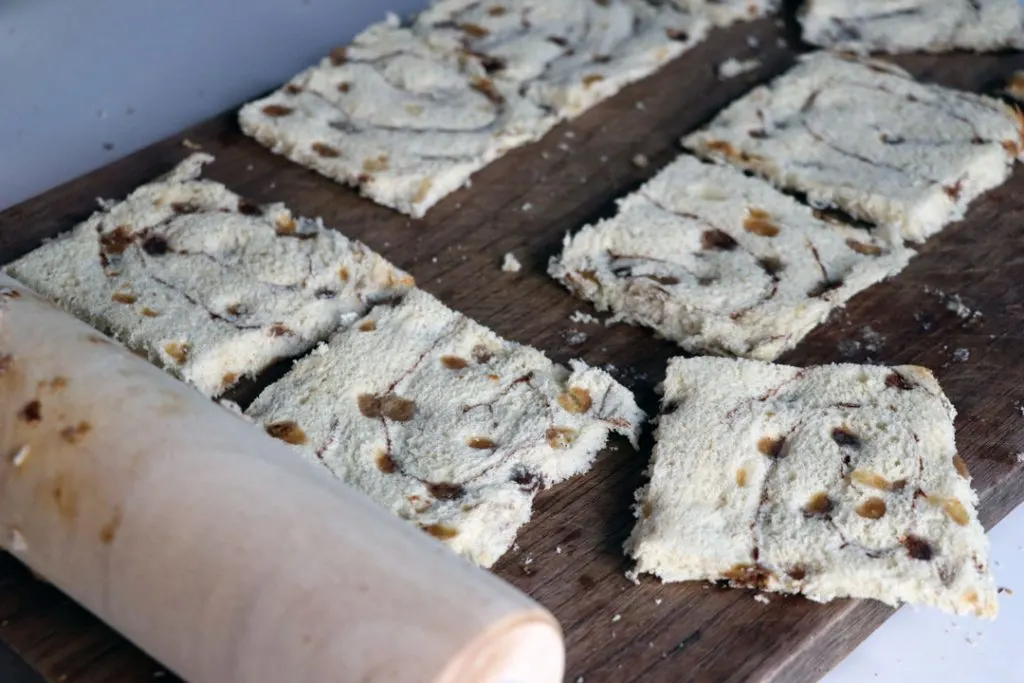 Let your flattened bread sit to the side while you make the batter. For your batter, you will combine the half & half, eggs, and cinnamon in a medium to a large bowl.
For one loaf of bread, I used 1 cup of half & half, 2 eggs, and just a sprinkling of cinnamon.
Beat well until it is all combined and set aside while you stuff your bread to fry up.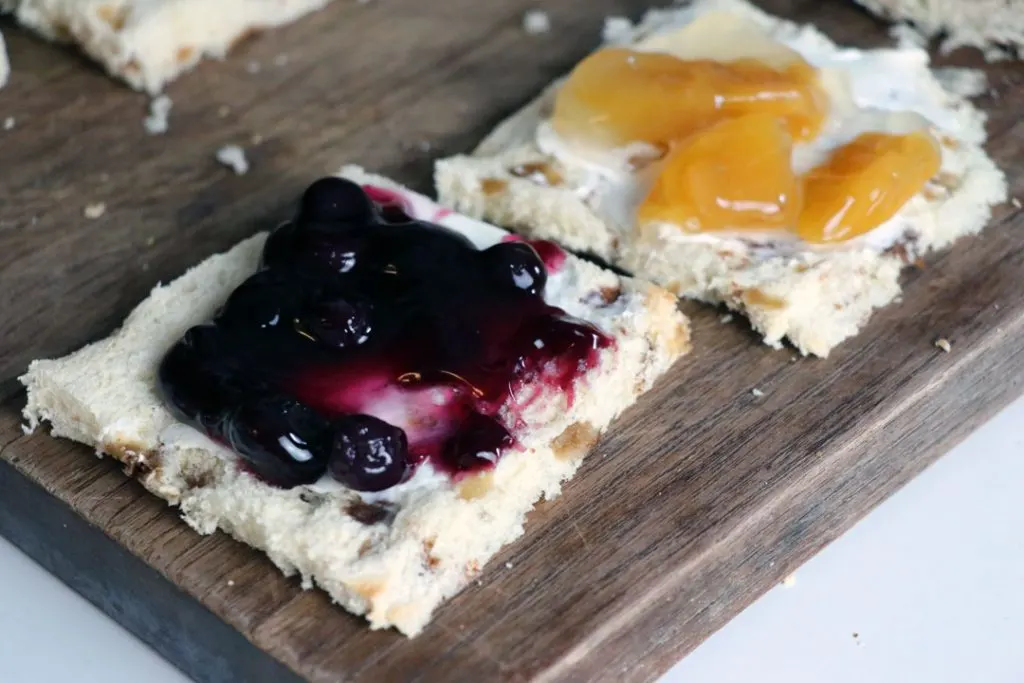 While your pan is heating up, spread a thin layer of cream cheese onto your bread. Then spread a thin layer of your fruit spread onto the bread. For your fruit, you can use whatever you want. I personally used a pie filling, but jam or jelly would work just as well. This part is totally based on what you personally like!
Now you want to roll your bread. This part is messy and honestly, your rolls probably won't look too pretty, mine didn't. I don't cook for pretty though, I cook for taste and I promise you, even the rolls that separate and fall apart will taste just as delicious.
Dunk your rollups into the batter and coat them really well. Then drop them into your hot pan with melted butter.
Cook for about 5 minutes while rotating the rollup to make sure it is cooked on all sides.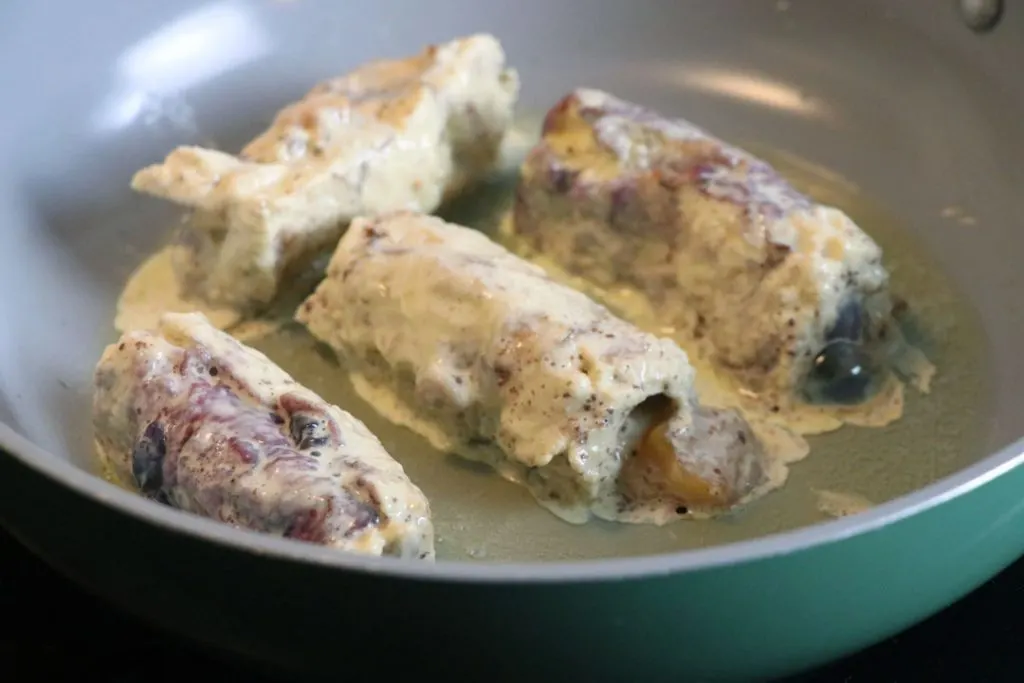 As you may have seen, I'm excited to be one of Google's paid early testers for their Thank with Google pilot program. Thank with Google is an experimental feature that allows you to purchase a virtual sticker and directly show your appreciation for the content that I post here on my website. As a loyal supporter, you can now feel more connected and engaged because you have the ability to express yourself and share what my work means to you.
I have loved seeing the variety of stickers and messages my readers have sent me so far. And remember, every time you send a paid sticker, you can add a personal message which I love reading. For me, these virtual stickers translate into direct revenue to support the work that goes into the content that you are enjoying on my blog.
You can find the Thank with Google feature in multiple places on my site, such as at the top of every single post. If you try it out, let me know what you think! Thanks as always for your support.
Stuffed French Toast Rollups
Stuffed French Toast Rollups with cream cheese and fruit.
Ingredients
1

cup

Half & Half

2

Eggs

Cinnamon

to taste

1

loaf

Bread

Cream Cheese

Pie Filling, Jam, or Jelly

Butter
Instructions
Make your batter with the cinnamon, eggs, and half & half.

Cut the crust off of your pieces of bread and use a rolling pin to flatten your bread.

Melt your butter while heating up your pan.

Spread a thin layer of cream cheese and fruit filling onto your bread.

Roll your bread up and dunk it into the batter.

Cook about 5-10 minutes until fully cooked on all sides.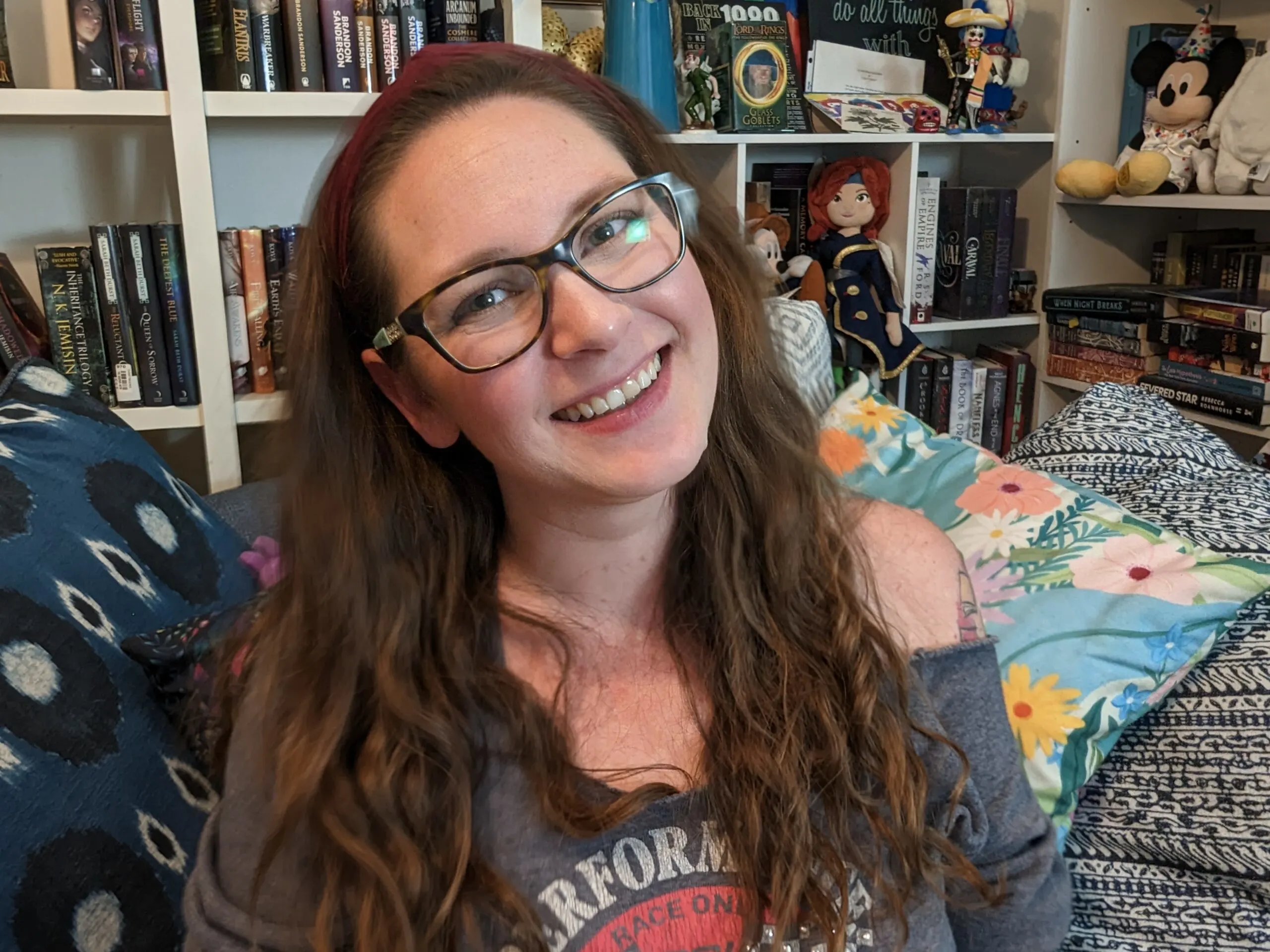 Jessi is the creative mind behind The Coffee Mom, a popular blog that combines parenting advice, travel tips, and a love for all things Disney. As a trusted Disney influencer and passionate storyteller, Jessi's authentic insights and relatable content resonate with readers worldwide.