Like most, you try your best to look good. But current economic issues make staying on top of things more difficult by the month. Fortunately, with some minor changes to your shopping habits, you can save on fashion as the cost of living increases. Additionally, home treatments and learning how to care for your clothes properly help your money go a little further.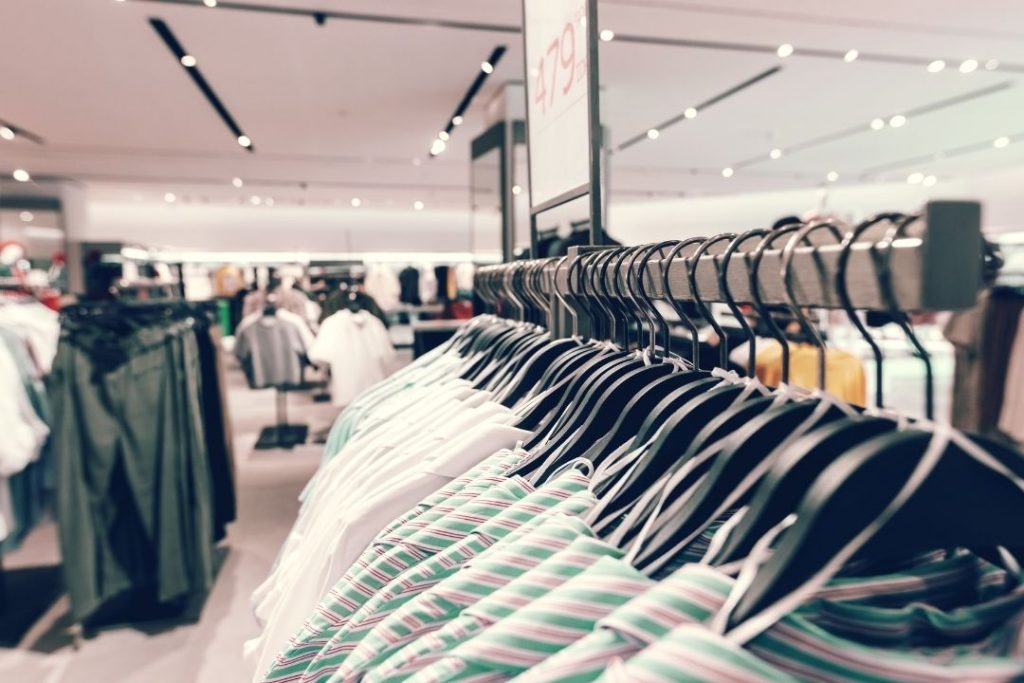 Shop Out of Season
By buying your fashion out of season, you'll save a ton. High-end fashion brands like Versace and Ted Baker can be found at discount fashion stores like TK Maxx. The reason is that they stock out-of-season fashion items. Of course, some things, like men's leather jackets, never go out of style. However, while shopping, you may have to look a little harder for most in-demand items. But if you have a little patience and time, you're bound to find something stunning. And when you eventually get a designer jacket with 25% off, you'll smile ear to ear.
Browse Charity Stores
Once, there was a stigma about shopping at charity stores. However, since the market crash in 2008, those days are long gone, as people hit hard by economic issues were forced to buy used clothes. Today, buying from charity shops has become a part of the sustainability movement as we aim to reduce waste. But the best news is that clothing at charity stores is dirt cheap. And you don't need to worry about quality since reputable stores operated by well-known charities only accept good quality clothing. And if you are lucky, you might spot a designer piece or two.
Pick Some Hand-Me Downs
Further to sustainability and charity stores, using unwanted clothing from a friend or relative is a great way to get more use out of them and save some money. For example, you probably have a sibling or friend who loves spending way too much money on clothes and changes their wardrobe each season. Therefore, you can claim the clothing they don't want that would otherwise go to garment reuse, charity stores, or even the landfill. By reusing clothes, you can help reduce the almost 15 million tons of clothing wasted each year by the United States alone.
Get Styled by Students
Hairstyles are one of the first things people notice. Because of this, you may be very self-conscious when it comes to your hair. However, professional hair treatments can be expensive. And most of the time, it's just not affordable and best left for a special occasion. Yet, most expert stylists offer free or drastically reduced hairstyling if you let a trainee or student do it. Even though trainees aren't qualified, they're usually aided by a professional. Because of that, they can style your hair nicely, but it can be risky since they might make mistakes.
Buy Local
Harvesting and transporting clothing materials contributes to carbon dioxide emissions, just like food production. Furthermore, raw materials may not be collected sustainably. But local-based fashion retailers typically offer a unique selection of clothing manufactured with locally-available materials and labor. Plus, local manufacturers are usually the best at keeping up with new trends. So they can focus on fashion that represents an area rather than the broader fashion industry. An essential aspect in a culturally-rich city like New York, for example.
Do Your Own Nails
You can't beat a fancy set of nails from a professional. While manicures look easy, it's quite a skill. A lacquered manicure makes you feel great because it's shiny, colorful, and stylish. However, in the US alone, nails can cost between $30 and $100, so you can really rack up some serious bills getting your nails done each month. Fortunately, quality modern home manicure and nail gel kits are easy to use and affordable. While it doesn't replace a perfect set of nails, you can save a little money by making your own in-between appointments.
Use Home Dental Cosmetics
Data from surveys conclude that over 50% of people don't like their teeth. However, a good smile is expected in many social situations. For example, you might feel self-conscious about your teeth at job interviews, parties, and family photos, causing you not to smile. Fortunately, there are a lot of cosmetic dental treatments out there, and they're usually pretty affordable. You'll find teeth whitening products and clip-on veneers the most common. Initial costs are high, but nothing compares to professional cosmetic treatments that run into the thousands.
Get Online Sales Alerts
The internet is excellent for retail, and sales can always be found. However, you may not know where to look, and with so many sites. Fortunately, like most things, there are apps for getting sales alerts. Some of the best include:
Shopping Notes:

Get price drop alerts for a specific item.

Invisible Hand:

Let's you know if there is a better deal available elsewhere.

Slick Deals:

Forum-based community information about sales.

Priceline:

Monitors prices and informs you of price drops.

Zingsale:

Get alerts on specific items.
These apps are easy to use, and you can install them into your web browser. If active, they monitor what you are looking at and on what site and will alert you if you can get it cheaper elsewhere or if a previous item is on sale.
Don't Wear Your Best All the Time
When you buy designer clothing, shoes, or handbags, you know you look great with them. So it's understandable you want to wear them all the time. But for the most part, it's unnecessary to wear your best clothing every day. For instance, if you wear your Versace shirts while doing your daily chores, they won't last long. Additionally, popping out for some essential groceries in your Jimmy Choos will definitely ruin them. It's unlikely you need to look your best picking up some milk and diapers. Make your designer gear go further by saving them for special occasions.
Stock Wardrobe Essentials
It's essential to have a variety of basics to wear a variety of different outfits. For example, look for neutral clothes without overbearing patterns that can be paired with other outfits. Some of the staples you need include plain tees or shirts in multiple colors with simple necklines. These will look great with designer jackets. For helping outfits along further, you need form-fitting jeans or trousers. It's unlikely people will notice your lower half. Still, designer shoes or boots you can wear with anything, and a decent designer jacket will help complete your look.
Shop Budget Stores
Budget stores are excellent if you want to stock up further on your wardrobe essentials. Clothing retailers like Penney's (also known as Primark) are fashionable and stock the latest trends. However, they also offer many essentials at meager prices. So, jeans, trousers, and shirts are available at a low cost. And many are good enough to complete your look and compliment your designer garments for a highly fashionable ensemble. Additionally, if you really don't care about designer clothing, you can outfit your wardrobe at a very low cost, click here. .
Mix and Match
Completing your ensemble can be challenging if you aren't the most fashion-aware person. However, if you enjoy the odd piece of designer wear yet cannot afford a complete designer fitting, you can mix and match designer and standard retail garments. For instance, for the most part, jeans are jeans. So, you could wear jeans that fit you well and compliment your shape. Then an elegant designer shirt will complete the look. Massively popular singer/songwriter Billie Eilish is a strong proponent of mix and match fashion.
Wash and Dry Properly
When you buy designer clothes, you want to make the most of them. Wash and dry your clothes properly, and you'll get more wear out of them. It's the law that clothing must be labeled correctly, so always read the care instructions. You can save on your energy bills by buying clothes that you can wash at a lower temperature. Also, if you wash your clothes too high, you might damage the materials or use way too much water. You should also be aware that some materials, like cashmere, can be ruined by washing machines and must be dry-cleaned.
Buy a Little at a Time
Most people live paycheck to paycheck, and the cost of clothing can add up quickly. Especially if you have children. Additionally, you may work somewhere like an office and feel you need to look presentable at all times. Spending half your paycheck on clothes just isn't feasible. But you can pick up a couple of things at a time to spread the cost. For instance, most supermarkets sell clothing too. So, when shopping for groceries, you can pick up a pair of trousers or a couple of shirts. Before too long, your wardrobe will pad out, so you have enough for at least a season.
Look for Makeup Deals
Fashion isn't only about clothes, teeth, and hair. A makeover bag should-have beauty products like body lotions and makeup. Certain times of the year, such as the start of Spring, are an excellent time to stock up on your makeup bag essentials. Around this time, department stores usually have big sales on top brands of foundations, lipsticks, and bronzers. In addition, you can grab multi-item gift sets that have a lot of products at a great price. Or perhaps you could request some fashionable items rather than the standard high-calorie chocolate egg this Easter.