I've partnered with Green Giant, Optimum Nutrition, vitafusion and L'il Critters as part of an Influencer Activation and all opinions expressed in my post are my own.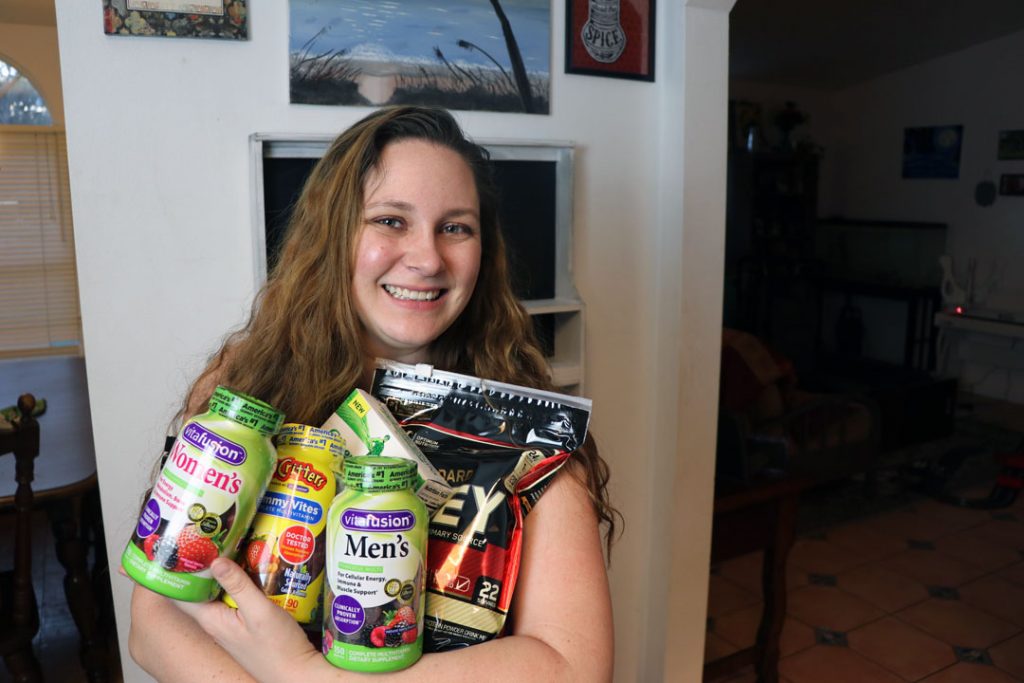 It is that time of the year again. Time for everyone to start making New Year's Resolutions that will ultimately fizzle out and die before we even reach the second month of the year. These resolutions are made with the best of intentions…. But you know what they say about good intentions, right? Most of us will make resolutions, stick with them for a few weeks, and then completely abandon them and slip back into old habits (they say they die hard for a reason). This year though, I am doing something different though. I'm actually not making any New Year's Resolutions!
But hold on… this whole blog post is called " Easy Ways to Stick to New Year's Resolutions"! Yes, it is… So stay with me for a minute. I will be sticking to my New Year's resolutions partially because I won't me making any!
I am not making "resolutions", I am making lifestyle changes! Completely different. right. So step one, if you want to stick to your resolutions… just don't make any!
You will want to stay to the end too, because along with these helpful tips, I am also sharing a super special giveaway where you can win a FREE gym membership!
How to REALLY Stick to New Years Resolutions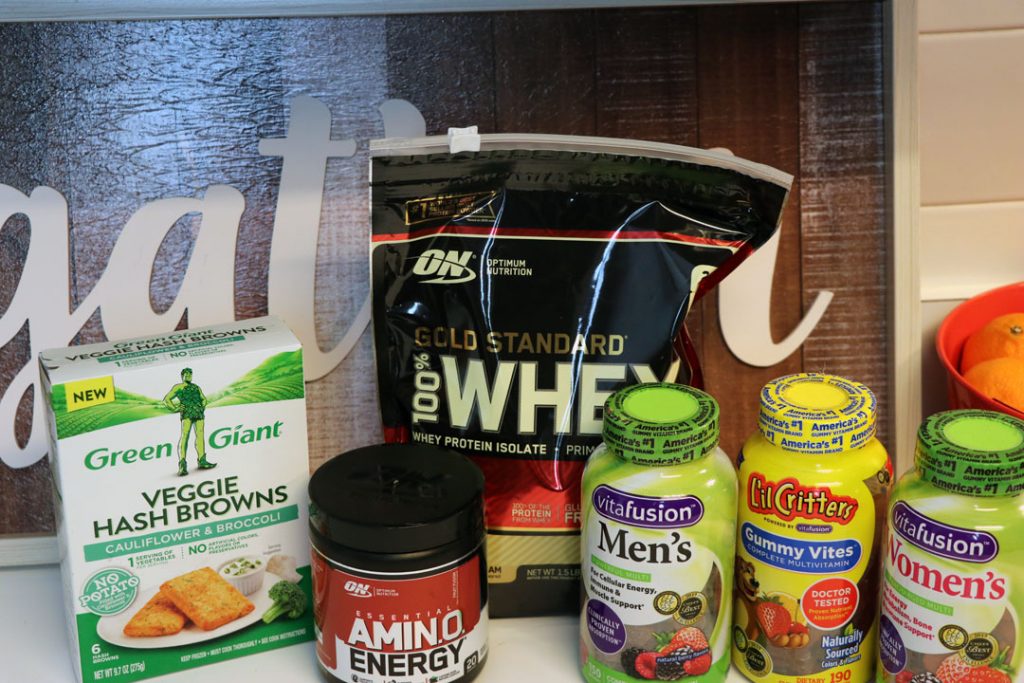 Even though I am not making what I am calling resolutions, I am making some lifestyle changes this year. The goal is for every member of my family to stick to these changes and live a happier and healthier life starting right now!
Tip #1- Get the Whole Family Involved
When the whole family is involved in a change, it makes it so much easier to stick to. It isn't just "mommy wants to lose 20 lbs so she is eating healthy""". It's "we are all going to eat more vegetables and fewer empty calories this year".
One way we are working to get more veggies is by swapping out some of our favorites for veggie alternatives. The Green Giant Veggie Hash Browns have become a hit with my husband, myself, and the kids.
These are a great way to get the kids to eat more veggies since they give the same hearty flavor and crunchy bite as traditional hash browns with the added benefit of one full serving of cauliflower in each serving! They are great as a quick breakfast or a mid-day snack. Green Giant has a lot of different varieties available at Walmart too. We will be trying the Cauliflower Gnocchi next.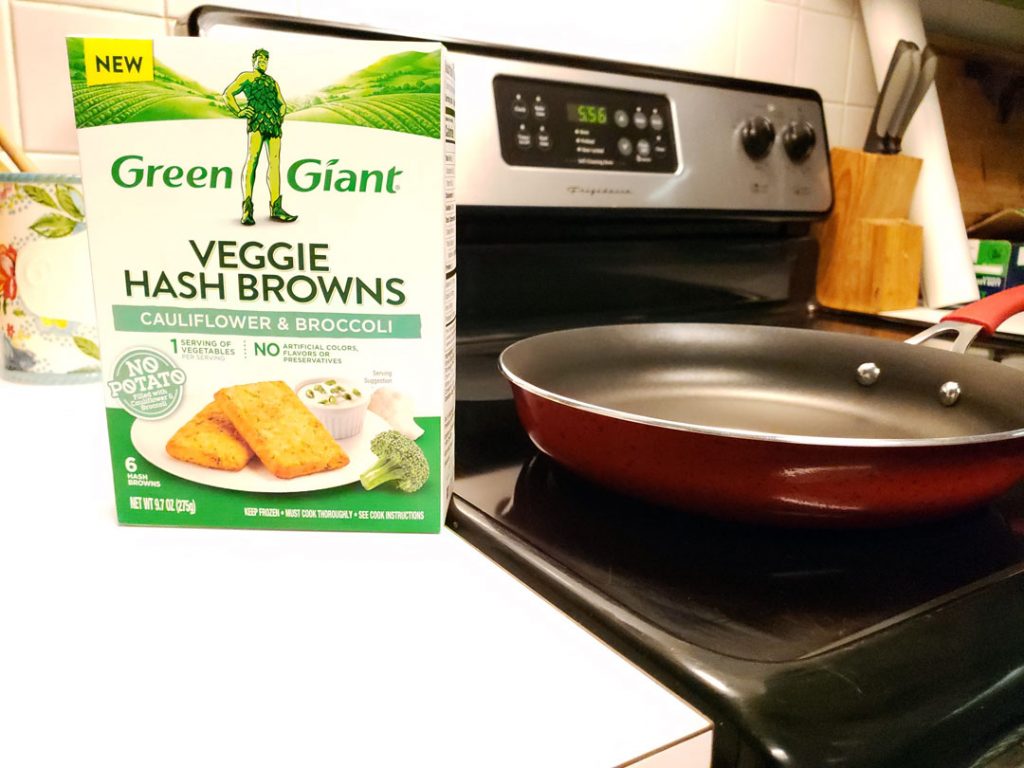 Tip #2- Take Your Vitamins First Thing in the Morning
Did you know that on average it takes about two months for a behavior to become a habit? Two months can seem like forever, especially in terms of sticking to New Year's resolutions ( ya know, because most people don't last even one month). This year though, I am determined to form new habits and one of those is to be better about taking vitamins.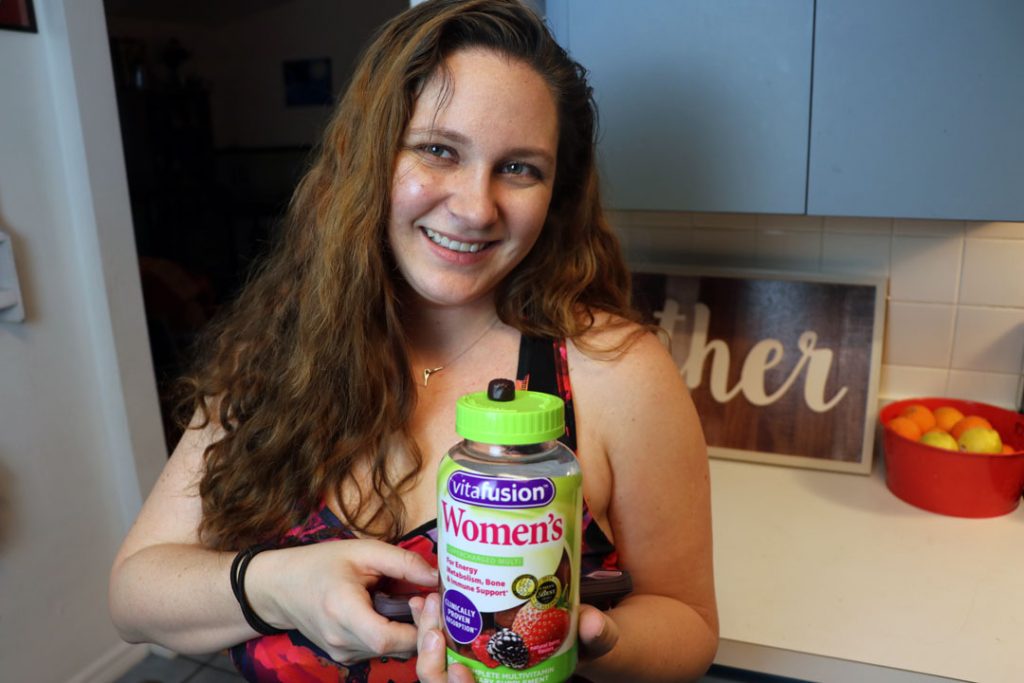 I have been taking the vitafusion women's gummy vitamins, and working on forming my healthy habit. Taking them in the morning keeps me on track since if I wait until later in the day, I will absolutely forget. Adding this into my morning routine means I am more apt to remember. Coffee, breakfast, vitamins. Simple and easy to remember!
The vitafusion is the #1 gummy vitamin brand. It is a brand that gives us, as adults, a delicious way to be nutritious! It is also the only gummy vitamin grabs with "clinically proven absorption"* and has Award Winning Taste!**
Tip #3 – Lead by Example with the Kids
Like I said, I am not doing this alone. My kids are also living a healthier lifestyle as well. One thing I have learned is that my kids will do what they see. So if they see me taking vitamins first thing every morning, they will want to take vitamins first thing every morning.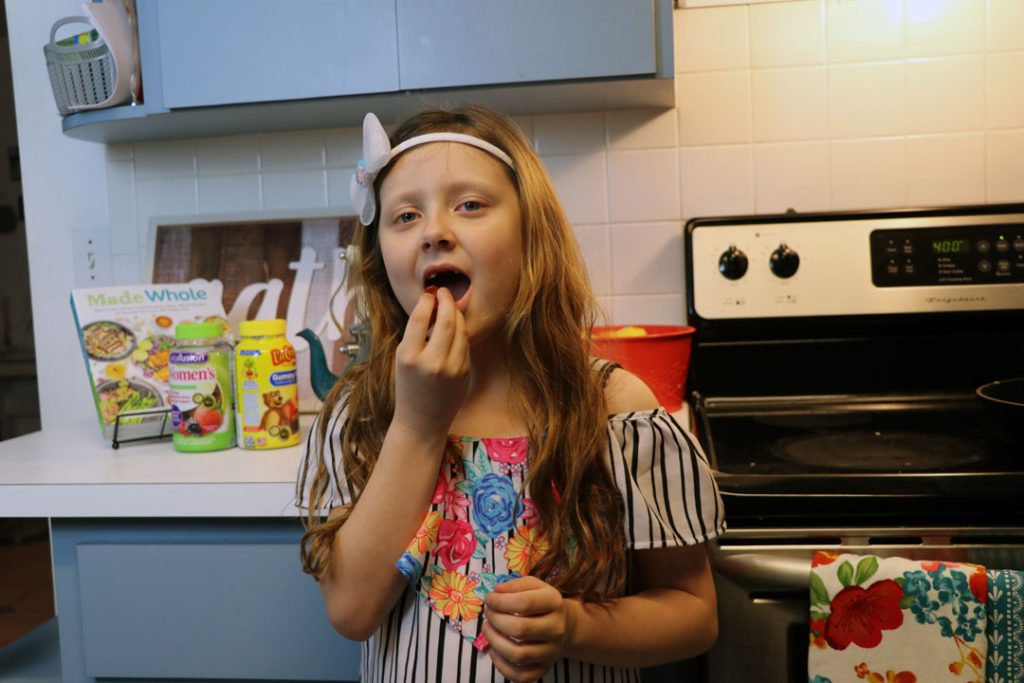 This girl feels just like mommy when she takes her L'il Critters Children's Gummy Vitamins. They taste great and look like traditional gummy bears, plus they are the only gummy vitamin brand with "doctor tested proven nutrient absorption"*. She loves the taste and feeling grown, and I love that these give her all the nutrients she needs with out the extra sweeteners, flavors, high-fructose corn syrup, synthetic dyes, or gluten or dairy!
Tip #4- Set Achievable Goals
I think that one of the biggest reasons people fail at their New Year's goals, is because they are not achievable! They are insanely high and that causes frustration and ultimately causes people to just give up. So setting small, achievable goals is the key! Take it month by month. Small wins will keep you motivated.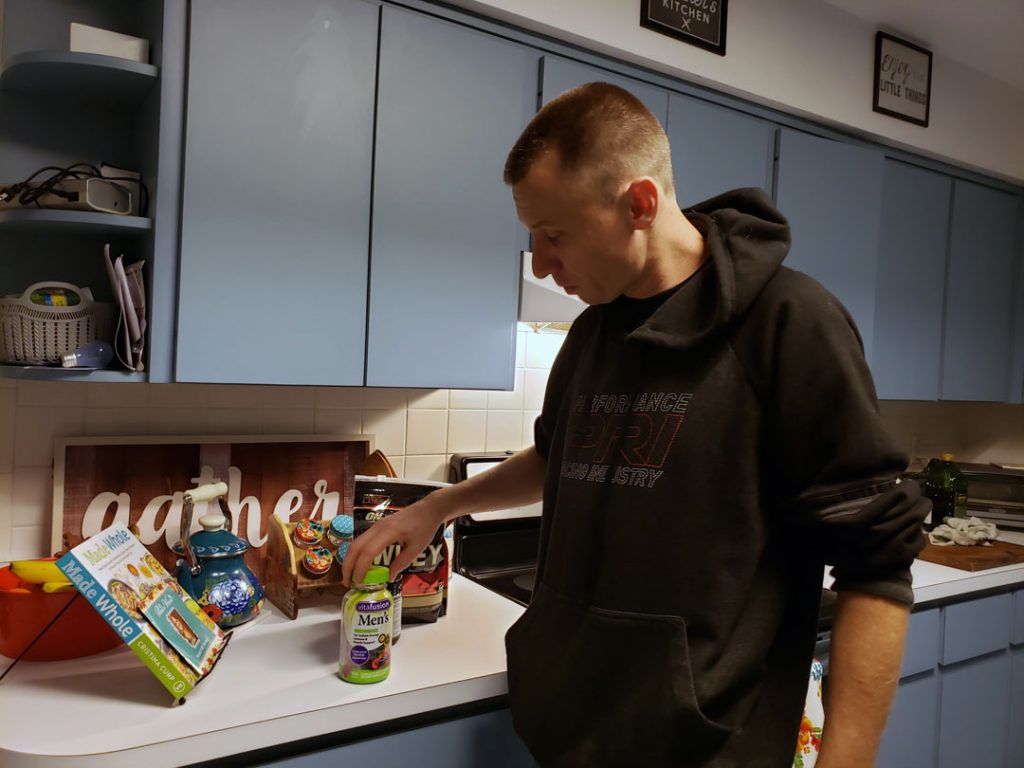 Take my husband, for example, he wants to really focus on bulking up this year. For him, that is NOT an easy task. He has one of those eat anything and never get any bigger metabolisms that I personally would trade a kidney for. For him though, it has always been a pain point. So he is setting small, achievable goals for himself so he can maintain his workout motivation.
He has been really enjoying Gold Standard Whey. It is helping him reach his goals by allowing him to get 24g of protein in only 120 calories with 1.5g Fat (or less), 2g Sugar (or less). It is also gluten-free ( perfect for my sensitive husband) and delicious mixed with water or, as my husband likes, almond milk.
Tip #5- Stay Positive
Yes, yes, it is basic and expected, but you need to stay positive. Looking at your goals in a positive light will help you stick it out and create new healthy habits.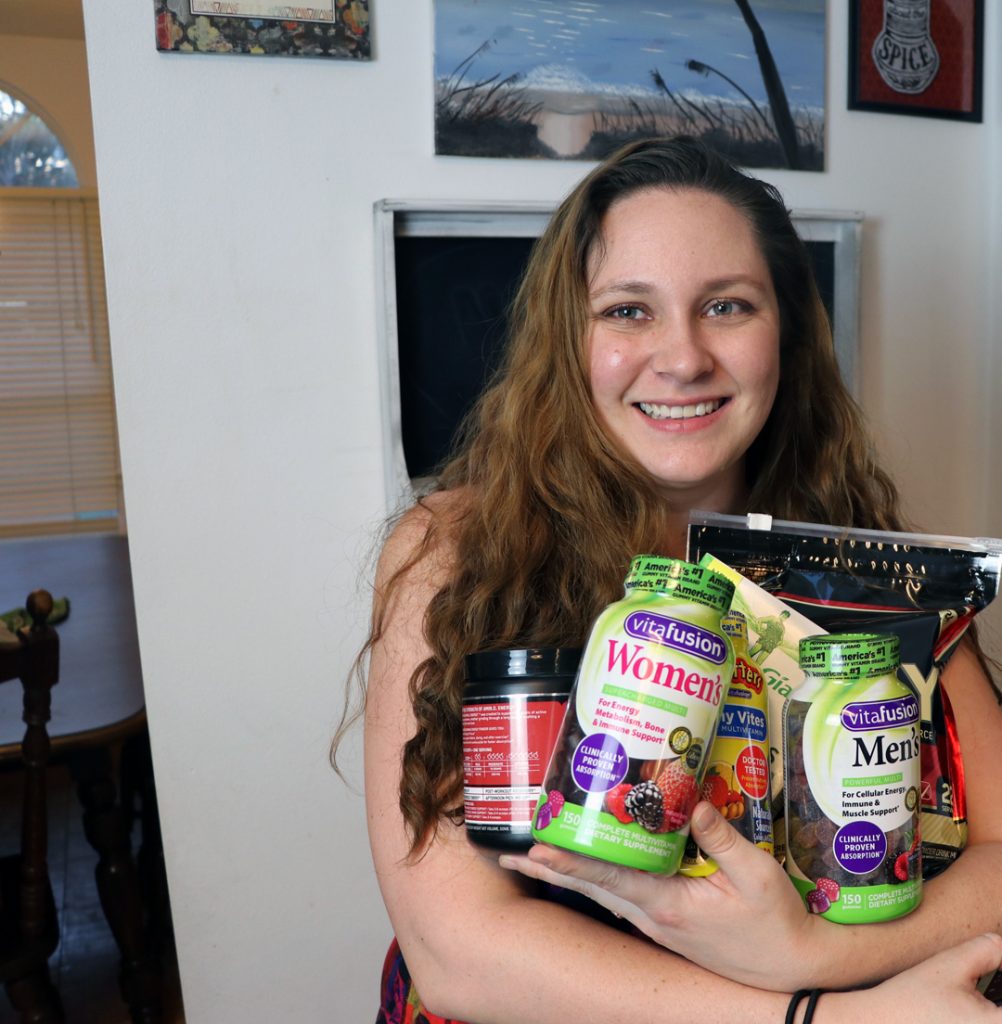 No matter what your goals are this year, I know you can stick to them!

Now for the fun part! You made it all the way to the end, and just like I promised, there is a super special giveaway. Walmart is holding the Resolutions Sweepstakes for a chance to win a gym membership for a year! Entries are valid up until February 24th, 2020.
Limit one prize per person or household. Only one valid entry per person over the sweepstakes. You can visit WalmartResolutions.com for full terms and conditions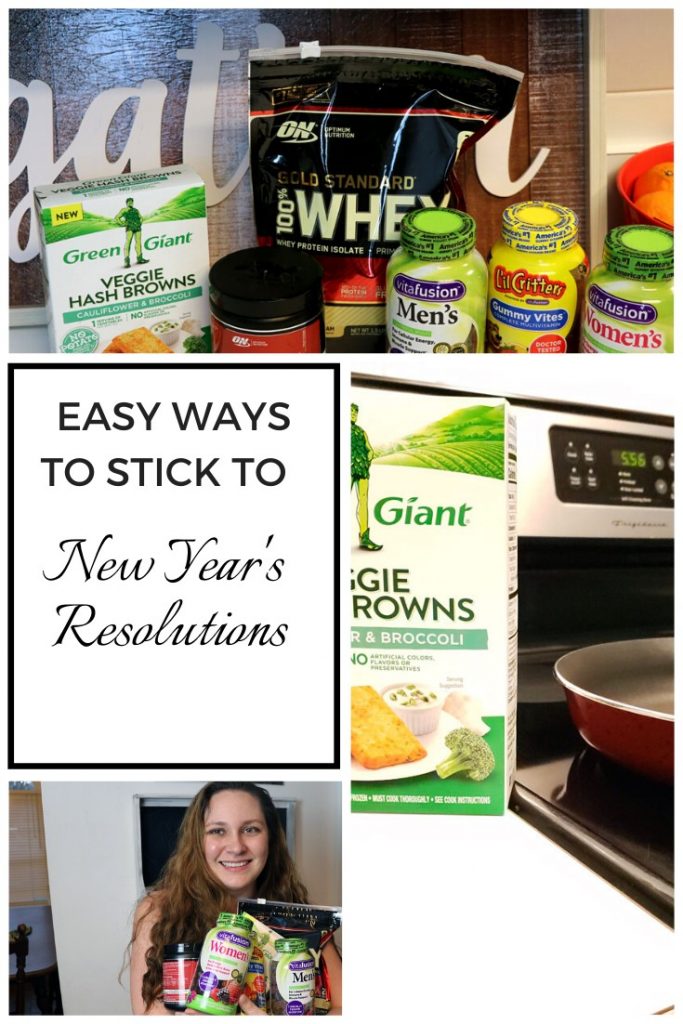 *For Vitamins C & D3 in products that contain those nutrients
** The ChefsBest Excellence Award is awarded to brands that surpass a quality standard established by independent professional chefs.