If your kids turn their nose up at fish or you'd simply like to introduce more into their diet, there are plenty of fun tricks you can try. It's great to get children into healthy eating as young as possible and fish is very nutritious, not to mention tasty. There are several varieties so you can try and test a few. Experiment with new recipes and make fish fun. Before you know it, your children might enjoy it as much as you. Here are five clever ways to get kids to eat more fish.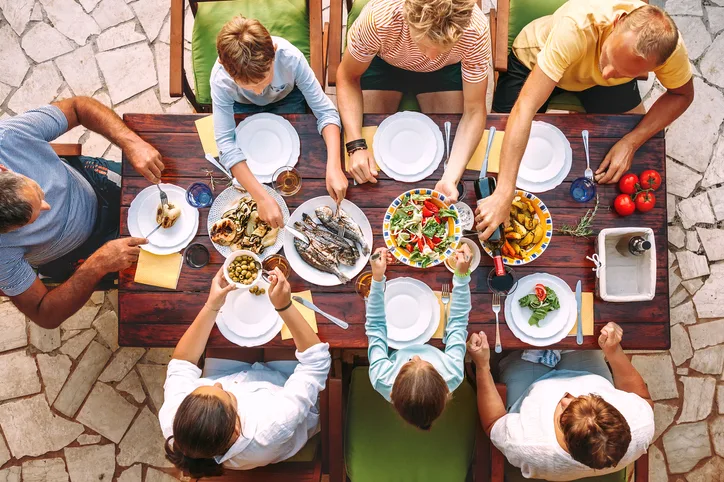 Make fish fun
If you have younger kids or toddlers, you might have experimented with making food fun before. You could try making fish into shapes such as bites and nuggets or even add a smiley face. Another great way to get kids interested in their food is to encourage them to help out in the kitchen. Teaching them to cook is a lovely way to bond and you make a game out of it. Here are some kid-friendly fish recipes you can try together.
Add it to their favorite dishes
One trick you can try if you want to subtly introduce more fish is to add it to dishes they already love. You could use fish as a pizza topping, or include it in their favorite pies or pasta bakes. Check out this shrimp nachos recipe as well. Nachos are popular with all the family and you can get creative with toppings. Find a way to incorporate fish into your child's favorite meals.
Disguise it in sauces and stews
If the site of fish is putting your child off you can try disguising some in a sauce or stew. This way, the fish will disintegrate but will still add plenty of taste and nutrients. You could make pasta puttanesca, for example. The recipe contains anchovies but by the time the sauce is cooked, they will have melted. It's one way to sneakily introduce a fishy flavor. Another good recipe with invisible anchovies is chicken caesar salad.
Include fish at family parties
Kids will often copy their peers and family members so you could make fish more appealing by serving it at family parties and BBQs. Get your kids to help out with grilling the fish and handing out plates to the rest of the guests. If you really want to make an impression at your next dinner party, you could try this salmon-on-griddle recipe. It's elegant, yet simple and tasty, and will be popular with adults and kids alike.
Wraps and make-your-own meals
Get your kids more interested in fish by making mealtimes a tactile experience. Wraps and make-your-own meals are a fun way to do this. You could make fish tacos, for instance. Set up a taco-making station with everything you need. This way you can even introduce a few salad ingredients as well. If you're creative enough, you can encourage healthy eating habits and get your kids to love fish.