*This post was created as part of a paid partnership with SiriusXM. All opinions are my own*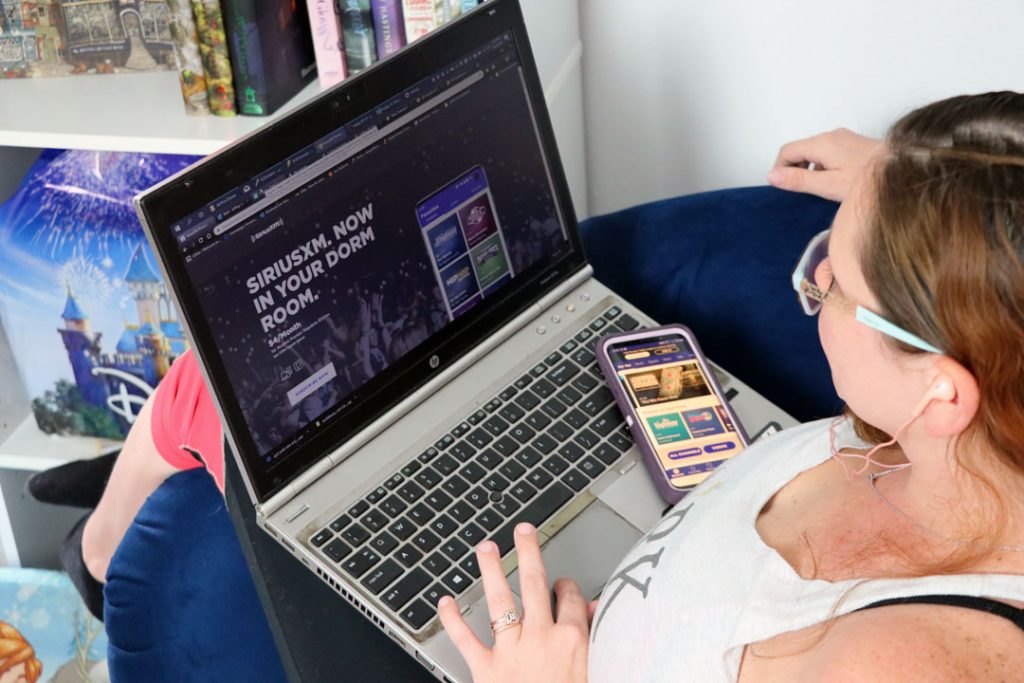 From the time they are born, we dedicate our lives to our children. We watch them grow and do the best we can to raise good humans. Through all the good times, and the bad, we are preparing ourselves and our kids to finally leave the nest and spread their wings. Eventually, that day arrives. Our kids start to head off to college, but what can we do to make the transition easier?
College is expensive, and for many kids, it is the first time they will ever be on their own. So one way to make the transition easier is to send along some fun college care packages. While my kids are still rather young, I have some nieces that are quickly approaching college age. So with them in mind, I wanted to put together a creative college care package perfect for freshmen.

What To Send in a College Care Package
As I mentioned, college is expensive! I know because I have been there. When I was a college student myself, getting care packages from my family was always the best feeling ever. They usually included little pieces of home… Books and fun trinkets to help decorate my room… Notebooks and snacks to help me get through late night study sessions… Every box was different, and every gift was wildly appreciated.
So when you are buying gifts for your care package, think about what you would have wanted when you were a college student out on your own for the first time. Think useful items, things that will save money, and things that will bring joy and comfort when they feel a little homesick.

SiriusXM Student Plan
Want to save your freshmen girl or boy some money and something to remind them of home? The SiriusXM Student Plan is an amazing option. For only $4 a month, students can listen to SiriusXM on their phones, computers, or tablets. It isn't just for the car, with the SiriusXM app your student can listen to their favorite music anywhere on campus.
You know that feeling when you are a little down in the dumps. Maybe homesick and missing your family… Then that song comes on. The one that makes you smile and think of days gone by. SiriusXM is where these moments happen. With the Student Plan, students can have these moments often. SiriusXM offers a world of high-quality content from any musical genre you love to talk and sports as well as exclusive live and on-demand content that can only be found on SiriusXM.
So when you are sending out your college care package, make sure to grab a $4 a month Student Plan so your college student can enjoy ad-free music any time and anywhere they please.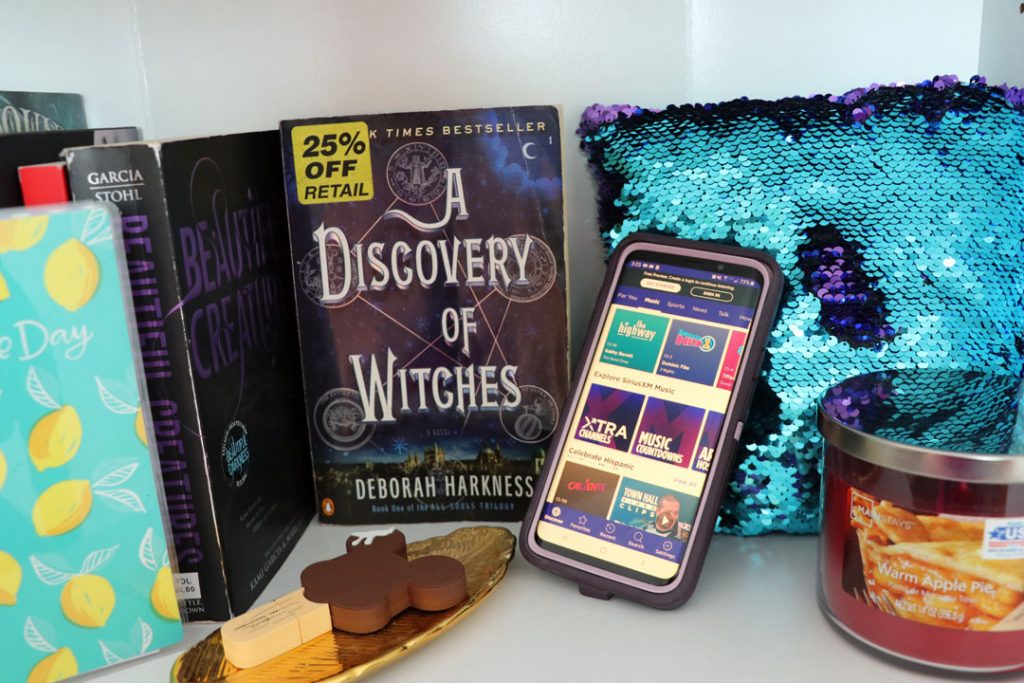 Books
Is your college freshman a reader? Send some books to fill the little bit of free time they have at college. I'm not talking textbooks and educational biographies either. Send her something fun, something she enjoys. Getting lost in a good book can help reduce stress and help with relaxation. It is a nice break from studying and text books to spend some time in a fun fiction novel.
Dorm Decor
Dorms are boring. They are small, impersonal shared spaces that lack any originality. So when you are sending off your care package, you may want to think about including some fun decor pieces to liven up the room and make it feel like home. Wall decor, candles, fun throw pillows, all of these can be picked up for relatively cheap prices. I always grab wall decor pieces from Dollar Tree when I go and they are perfect to throw in your box. Cute pieces like these can really help your college student feel more at home in their dorm.
Gift Cards
I did mention that college is expensive right? Treat your freshmen to some gift cards in their care package! Grocery store cards, gas cards, fast food or restaurant cards… I promise, gift cards of any kind are always highly appreciated. If you want to save some money, look out for gift card deals through the year. Many restaurants will give you $10 free when you buy $50 around the Holidays. A lot of grocery stores as well will do discounts or you can earn gas perks for gift card purchases. This one can be a win win! You save money and your student does too.
Snacks
Snacks are always a go to care package filler. Kids in college love to eat, but may not always have a ton of money to stay stocked up on their favorite snacks, so send them along to lift their spirits and fill their tummies! If your child is in school out of state, this may be an even better idea because you can send them some hometown favorites that may not be available where they are going to school.
Personal Care
I don't know why but when I went off to college I remember HATING having to spend money on personal care items. Toothbrushes, deodorant, vitamins, and shampoos… While they are necessities, I wanted to spend the small amount of money I get on "fun" things. I'm sure if I felt that way, a lot of kids do as well. So throw some personal care items into that college care package before you mail it off.
College Care Package Ideas
When you send your child off to college, don't stress. Yes, it is a big change, but you raised them well and they are ready to spread their wings! Send them off with everything necessary to succeed, including a way to let loose and relax after class.
College already costs a pretty penny, so you don't have to spend a fortune on your college care packages. Pick up sale items, things you already have at home, raid the Dollar Tree… And don't forget to sign up for the SiriusXM Student Plan.