Once you become a mom, keeping on top of housework can become a mission. Not only is there now more laundry to get through and more mess to clean up, but there's also less time to do it. Below are just a few tips on how you can keep on top of housework while looking after young kids.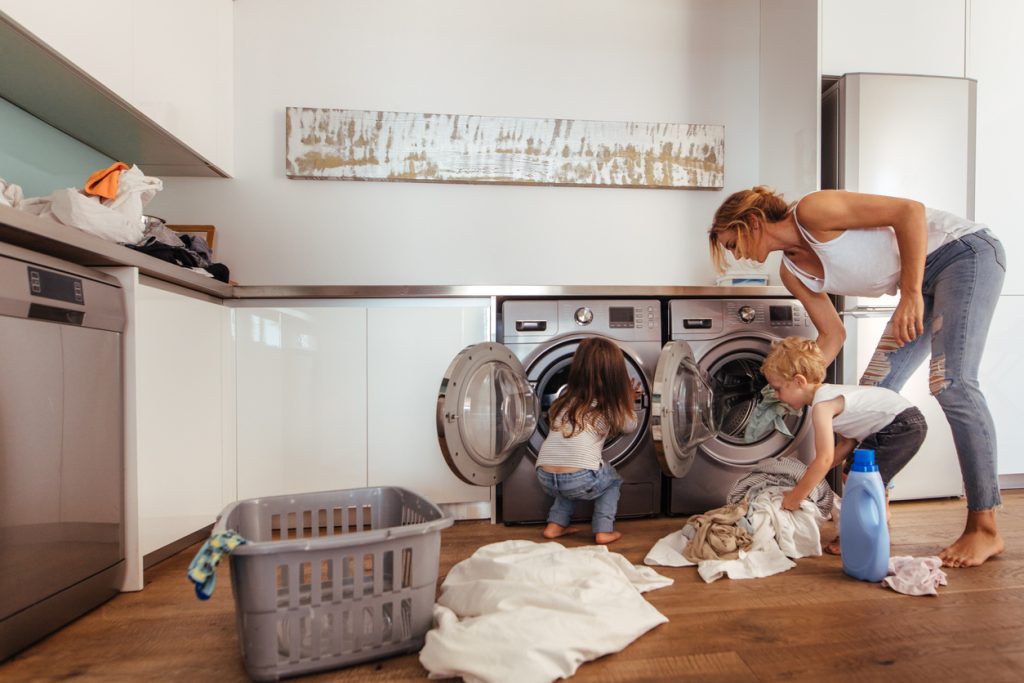 How To Juggle Housework And Young Kids
Wait until the kids are asleep/not around
An obvious way to get housework done is to wait until kids are asleep or being looked after by someone else. Babies are likely to nap a lot during the day and this could be the perfect time to catch up on household chores.
When kids get to about three and stop napping, you may not be able to do this anymore, however, your kids may be old enough to attend daycare by this point. The biggest flaw with this strategy is that you'll be sacrificing your free time.
You deserve some relaxation time without your kids – this is why it's sometimes better to find ways of doing household chores while your kids are present. One way to do this is to…
Find a reliable distraction
Is there a TV program or Youtube video that your little one is obsessed with? Can you easily occupy them by giving them certain foods? If so, you could download this video with Softorino YouTube Converter and use it as a distraction while you catch up on the washing up or do some cooking.
If you don't want to rely on screens or food, you may be able to find a toy that they love that only comes out while you're doing household chores. Whatever the distraction is, just make sure that you're still monitoring them by keeping them in the same room as you or using a baby monitor.
Turn housework into a game
You may be able to turn certain household chores into a game. You could pretend the vacuum cleaner is a monster and chase them around with it. Buy them a toy kitchen set and let them pretend to cook with you as you make food.
You could turn to tidy up into a race and see if they can help you clean up all the toys within a minute. Alternatively, you could do household chores to music and the two of you could dance along. This could help you to get chores done while making it fun for you and your little one.
Use an infant carrier
Juggling housework with babies can be much more tricky. You may not be able to put them down for long without them getting agitated.
Putting them in an infant carrier could be a solution to this. You could find that it's possible to then do tasks like vacuuming and washing up with them strapped to you.
Accept that your home may never be spotless
You may find that as soon as you've tackled one job, another job needs doing. Don't stress yourself out about this – otherwise, you'll forever be stressed. Most people will expect your home to be a little messy if you have young kids. Prioritize the big sources and don't feel bad about putting off smaller tasks for later.