Fall is just around the corner, and that can only mean one thing: it's time for a road trip! The most difficult part of planning your next adventure is deciding where to go. After all, the U.S. is packed with scenic, historic and welcoming sites to explore.
Whether you're craving views of fall foliage, beach time, or city culture, autumn is the perfect time to explore. Here are some of America's best destinations for fall.
America's Best Fall Destinations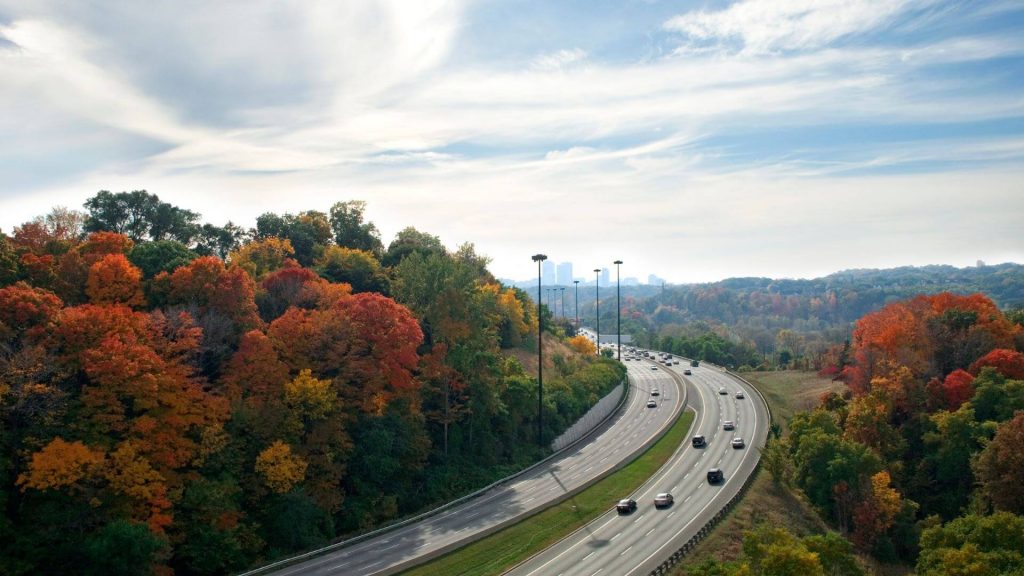 Great Smoky Mountains National Park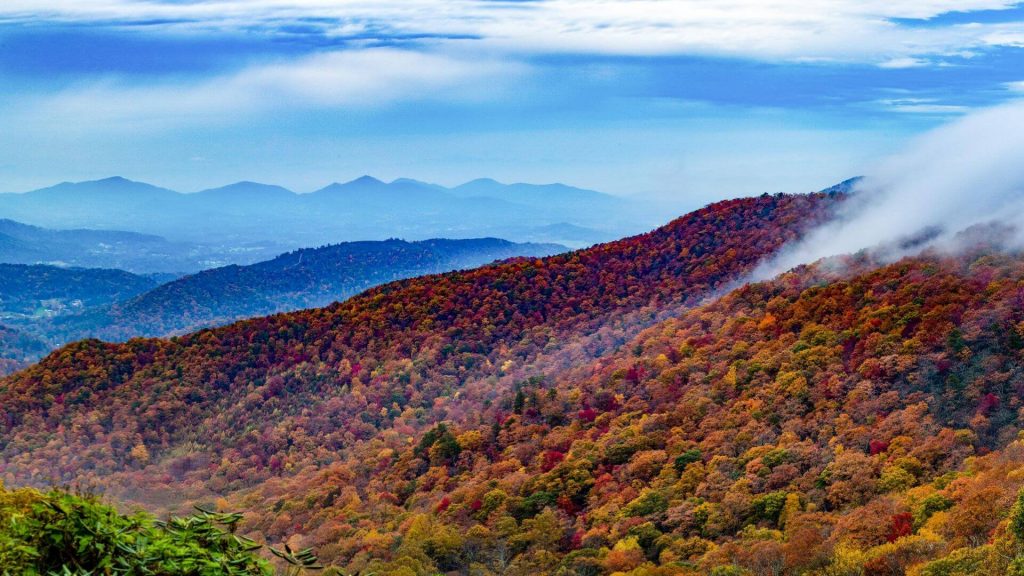 Love fall color? Don't miss out on the chance to visit Great Smoky Mountains National Park in Tennessee and North Carolina this autumn. While the park is gorgeous year-round, mid-October through early November are especially stunning, thanks to the colorful show put on by over 100 species of trees.
Shades of scarlet, orange, and gold ripple across the hills every which way you look, as forests filled with hickories, dogwoods, maples, and birches seem to strive to outperform each other. Best of all, the park is extremely accessible, thanks to multiple scenic drives and miles of hiking trails that pass through and around the region. The park's gateway city of Gatlinburg, on the TN side, offers accommodations (such as the hundreds of luxury and affordable Gatlinburg cabins) and eateries, shopping, and entertainment galore – in other words, the perfect place to relax after a day spent admiring the fall scenery.
Santa Fe, New Mexico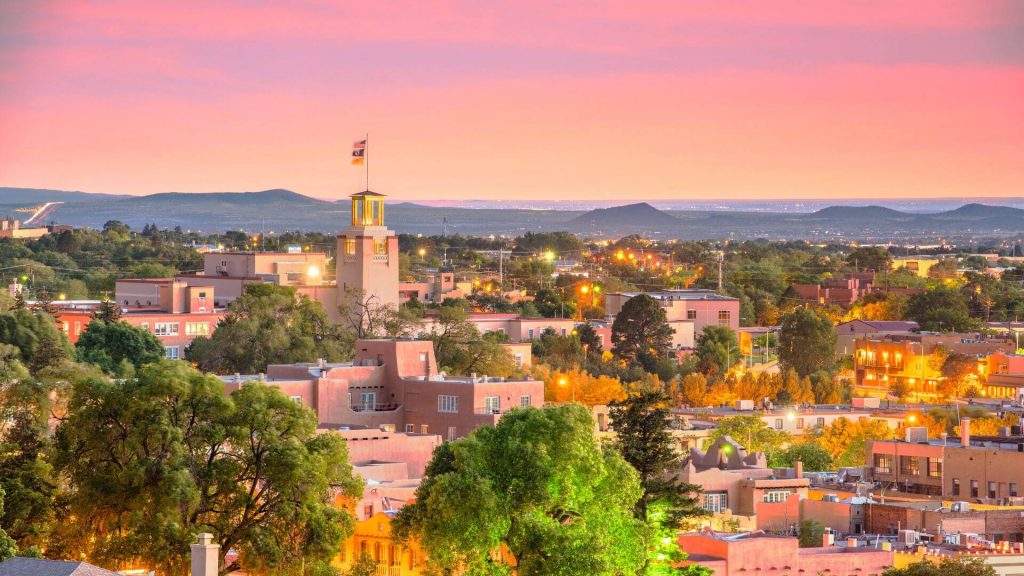 For a great mix of culture and history, head to Santa Fe, New Mexico in the fall. In September, you can taste regional flavors at the Santa Fe Wine & Chile Festival and enjoy the late summer sunshine. In October, don't miss the Indigenous People's Day weekend, full of locally inspired music, food, and culture.
For the best fall foliage views, take a ride on the chairlifts at the Santa Fe Ski Basin. The drive to the resort is a treat in itself; time your visit to coincide with the weekend so you can enjoy live music and entertainment. For even more fall color, hike the Aspen Vista Trail for a stunning view as the aspens turn yellow.
Schoodic National Scenic Byway, Maine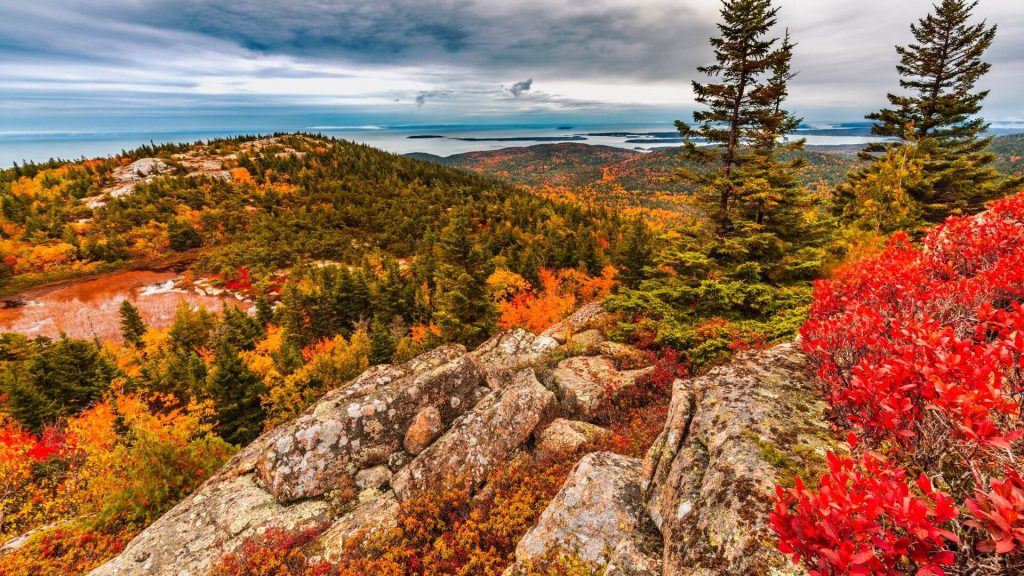 In the mood for a leisurely fall drive? Head up to Maine and explore the Schoodic National Scenic Byway. Home to Acadia National Park, this peninsula offers pristine wilderness, iconic lighthouses, and coastal views fit for a postcard.
Take time to stop in the many little towns along the way. Here you can enjoy that famous Maine lobster, stroll through local art galleries, and discover historical sites galore. In fall, you'll also enjoy the changing foliage, and it's not just about the trees – the blueberry barrens also turn a lovely red this time of year.
North Cascades National Park, Washington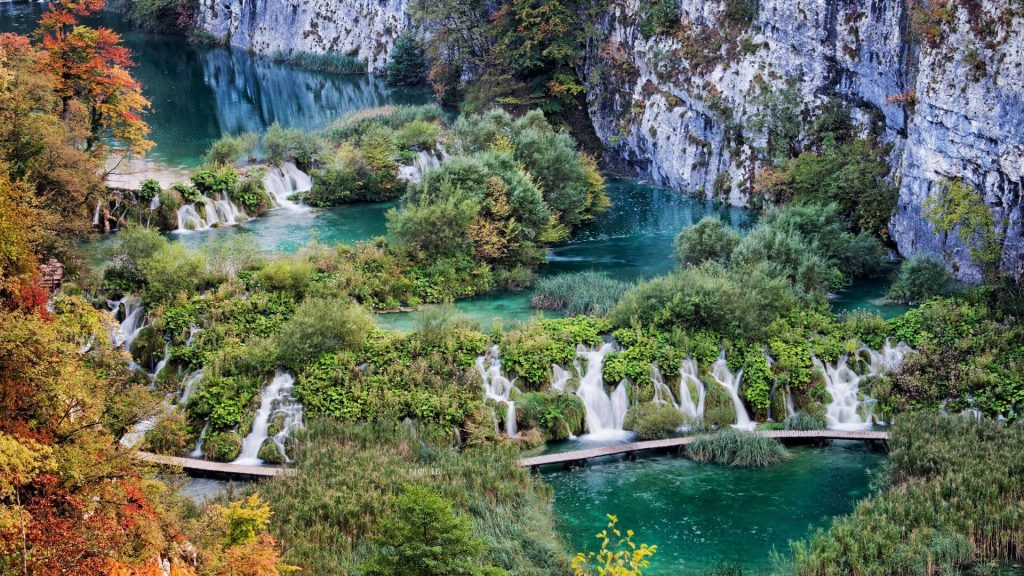 Imagine a scenic drive through lush forests, beside stunning glacial-fed lakes and snow-capped peaks. A drive through North Cascades National Park has all this and more. Tucked in the northwest corner of Washington state about an hour north of Seattle, this unique national park is home to high peaks, deep turquoise-hued lakes, and hundreds of glaciers.
Here, you'll also encounter a tree you don't see too often: the larch. Unlike most conifers, this high-altitude tree actually changes color and loses its foliage in fall. North Cascades National Park is also known as a hikers' paradise. Choose from easy, accessible trails to steep, challenging treks; with over 400 miles of trails, there's something for everyone.
Bennington, Vermont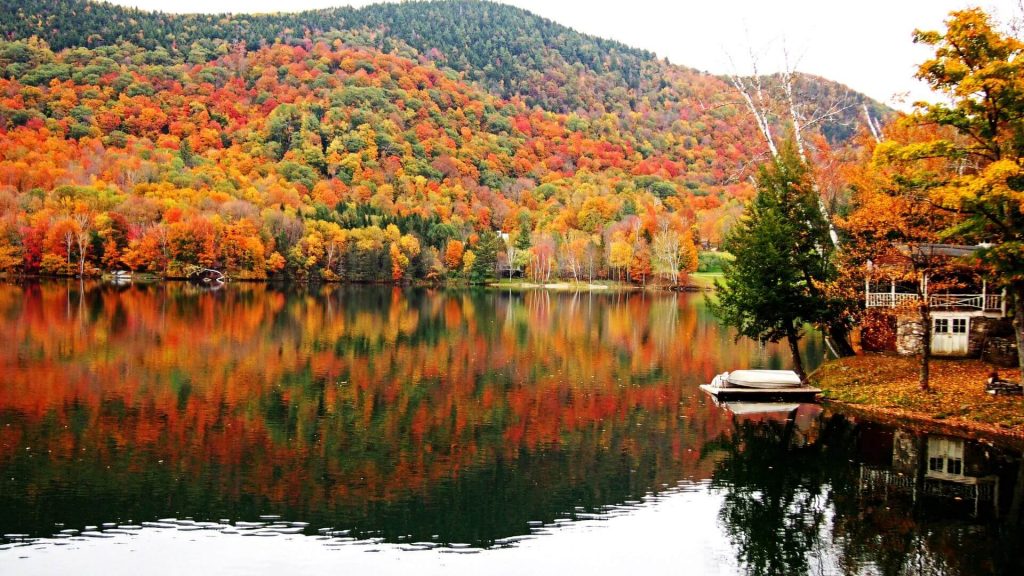 For a taste of small-town charm, take a fall road trip to Bennington in southern Vermont. This gorgeous New England hamlet is known for its thriving main street, lined with eateries, boutiques, and galleries. Autumn is the perfect time to visit Bennington, as the community celebrates the season with a bounty of activities. From apple picking to pumpkin patches, cider and corn mazes, there's much to do in September and October.
Don't miss a photo op at one of Bennington County's five covered bridges. For even more history, take a tour of one of the town's homes now turned into a museum. Of course, the area is also known for its stunning fall colors. Take a scenic drive through the rolling Green Mountains and the northern Berkshires to get the full effect of the changing seasons.
Big Sur, California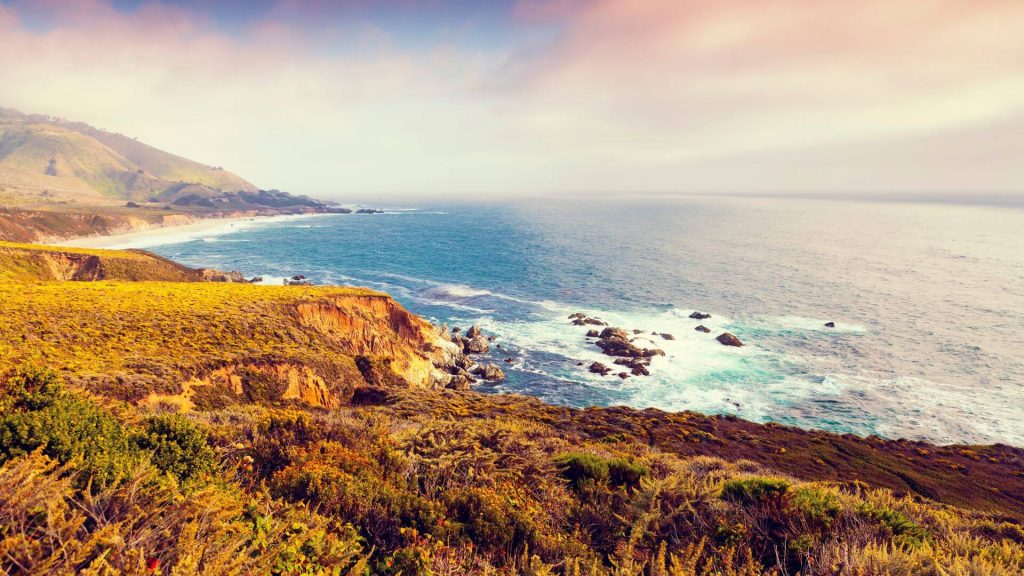 If rugged cliffs, pristine beaches, and whale sightings float your boat, book a trip to Big Sur. This coastal California destination is gorgeous year-round, but fall is an especially great time to visit. In September, keep your binoculars close and look for migrating whales in the Pacific; humpback whales, blue whales and orcas cavort along the coast at this time of year.
In October, visit Andrew Molera State Park to see the migration of the monarchs. These lovely orange and black butterflies migrate up to 3,000 miles each year, and this state park in Big Sur is a stopping place on their western route. You'll also find a sheltered, sandy beach here that's perfect for tide pool exploring, bird watching, and a little light hiking.