As a business owner, you probably have realized that your employees are your greatest and most valuable assets. That's why you must make it a point to prioritize your retention efforts to keep them working with and for you over a long period.
Maintaining your staff goes beyond paying them basic salaries. With many workers confident of finding new jobs quickly with better pay, you would have to put in more effort in investing in your talent.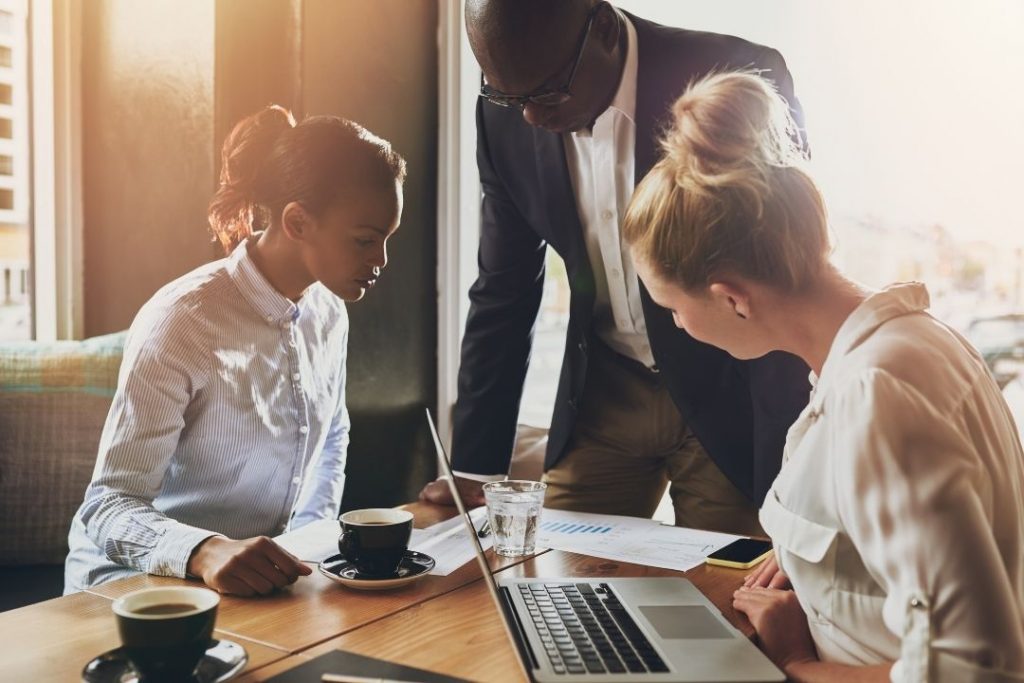 One of the best ways to keep your employees working for you is to invest in their overall job satisfaction and happiness. Studies show that 72% of employees believe that more work benefits increase their job satisfaction. So, what can you offer to employees beyond a fixed salary? Check out some of these awesome perks and benefits that you can provide to your employees to boost their morale and ease your fears about retaining the right and best talent.
Paid time off
Every employee always looks forward to spending their allotted time off. As an employer, it can be a bit stressful trying to provide such a separate benefit from vacation or sick days. Most companies settle on offering employees more sick days than paid vacation days. As a result, more employees are deciding to call in sick. Many people believe that taking paid time off can benefit companies instead of setting approved days for illnesses or vacations.
Paid time off allows employees to take time away from work for a specific number of days while receiving compensation. It includes work absences caused by vacation, personal issues, or health reasons. Because there is no minimum paid time off benefits, every employer can implement a unique paid time off policy. However, most businesses calculate paid time off based on how long their employee has worked for them and the average number of hours they work.
This benefit has many advantages. First, it reduces the number of unscheduled absences and increases employee independence by choosing when to take a break from work. It also boosts their morale and has been known to improve their work-life balance. As a business, paid time off can also help you lower costs, especially since unscheduled absences can cause you to lose money (missed deadlines, hiring temp staff, etc.).
Health/medical insurance
One of the best ways to recruit and successfully retain your employees is by offering quality health insurance as part of your benefits. According to the Affordable Care Act, US companies must provide health insurance benefits if they have 50 or more full-time employees. While smaller businesses are not legally required to offer health insurance to their employees, they are implored to do so.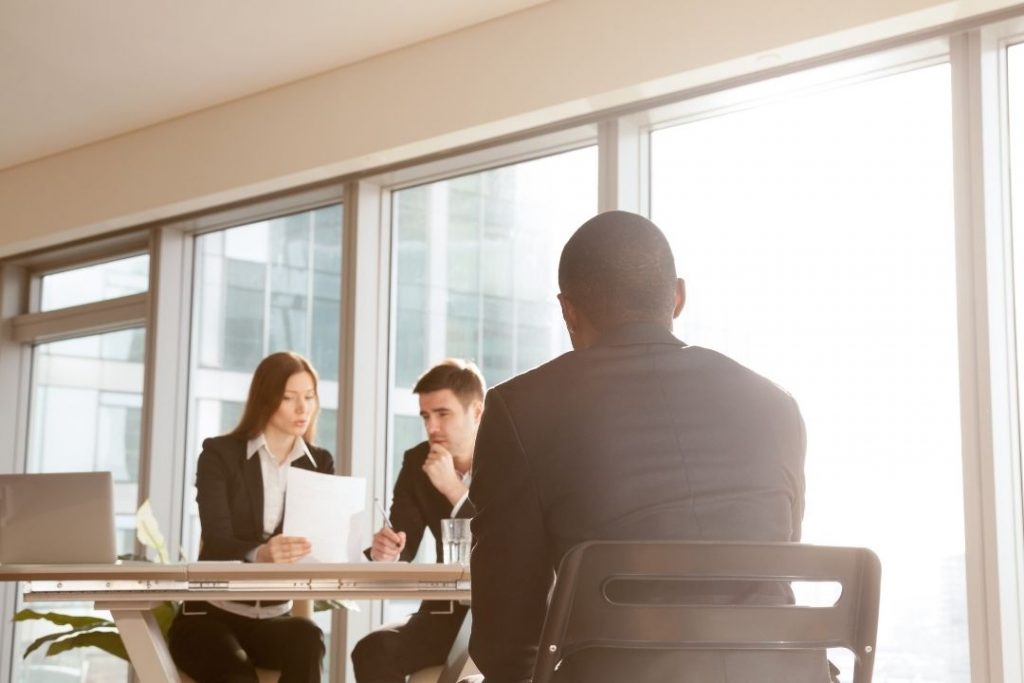 Offering health insurance will ensure that your employees are healthier and, in effect, more productive. One way you can offer a comprehensive medical insurance plan to your employees is to either partner with a professional employer organization or the best medical insurance broker on the market. Medical insurance might seem expensive, especially if running a small business. However, it is an excellent way to have dedicated employees, so keep this in mind.
Remote work
Until the past two years, remote work was extremely rare and had a bad reputation. Most employers felt that their staff had too many distractions if they worked from home. However, remote work has increasingly become popular thanks to modern technological advancements and the coronavirus pandemic. Today, many businesses adopt hybrid working models where employees can work from home for a few days and then come into the office on other days.
Remote work has shown that it can help curb the spread of illness, eventually leading to businesses losing out on productivity. It is also known to have some amazing advantages. Studies show that remote workers tend to be more productive than office-based workers. Remote employees work an additional 17 days a year and spend an extra 10 minutes at work each day.
Remote work has presented unique working opportunities, especially during crises, such as a public health pandemic or natural disaster. It's an excellent way to protect your employees while also ensuring that your business continues to succeed. If you are concerned about remote and productivity, one of the things you can implement is creating a standard performance indicator. This lets employees know that their performance can be monitored, so keep this in mind.
Flexible schedules
Flexible working schedules no longer apply to freelancers and contractors. Many businesses are now offering flexible schedules to employees as well. Sure, you might be scratching your head and wondering what's in it for you. But, offering flexible work to your employees is a great way to ensure that your business is constantly ahead of the competition.
Work flexibility is an agreement between employers and employees that allows the latter to choose where they would like to work from, create a schedule that best suits them, and also allows them to plan their workday as they prefer. Flexible work includes part-time work, seasonal jobs, alternative work schedules, and temporary work. Allowing flexible work schedules helps improve employee retention, attract qualified talent, and increase work productivity. To business owners, it is also cost-effective, as you would spend less on overhead costs and may need to rent a smaller office space.
Employee discounts
Employee discount programs work! They are extremely effective and beneficial to both employees and employers. The most obvious advantage is its financial benefits. First of all, it helps employees save money and improve their financial well-being. You can offer discounts to major retailers where your employees could shop for their daily essentials. To employers, these perks tend to be either free or affordable.
These discount schemes will not only improve your employees' financial standing but their emotional and physical well-being as well. You can offer discounted gym sessions or memberships, discounts on medical prescriptions, and so much more. Your employees could also benefit from free access to online mental health resources and therapists.
Paid parental leave
Paid parental leave is an employee benefit that allows families to take paid time off from work to care for their new child. This act also covers employees who need to take time off to care for ailing relatives or recover from an illness. So far, online, nine states in the US (New York, New Jersey, California, Colorado, Massachusetts, Rhode Island, Oregon, Washington, and Connecticut) offer legally mandated paid parental leave.
Ensuring that your employees have access to paid parental leave will boost their productivity. Employees taking care of their families or welcoming new children are likely too mentally and physically exhausted to work efficiently. This policy ensures that they take time off and return well-rested and energized. It also improves your employees' work-life balance, as they will not need to stress over not earning money or being overworked.
Professional development and training
Employees are humans and, as such, will have weaknesses or gaps as they perform their tasks. It doesn't mean they are incompetent. It just means they need to undergo training. Regularly training and developing your talent ensures that your workplace adopts better processes guaranteed for business growth.
A top-quality and comprehensive training program will help your staff strengthen their skills and learn new skills to build knowledge and fill out weaknesses and gaps in their operations. It also keeps your staff on the same page, and they would need little to no supervision in their day-to-day activities. Training also enhances employee satisfaction, as they feel more respected and valued. Before deciding on which training program, you need to evaluate your workforce and identify shortcomings. You can work with a training specialist to develop teaching methodologies and programs to execute.
Wellness benefits
As a business owner, the overall well-being of your employees should be something you're concerned about. If that's the case, why not look into establishing an employee wellness program designed to boost their health, increase productivity and increase employee morale?
Wellness programs could include free health screenings, fitness programs, and organization talks on stress management, healthy diets, and exercise. These programs can help your employees adopt healthier lifestyles that benefit all aspects of their lives. It also improves teamwork in the office, especially when they partake in team bonding activities designed to improve communication and collaboration. It also allows employees to unwind and reduces healthcare costs.
Businesses that offer wellness benefits are more likely to recruit new, highly-qualified talent. Many job seekers lookout for companies that undertake wellness initiatives. It also creates a sense of loyalty and improves employee retention rates.
Retaining your employees is crucial, especially when employees are willing to quit their jobs if their demands and needs are not met. Of course, you do not have to offer all of these perks. It would be best to understand the needs of your employees and consider your business finances before introducing new benefits/perks to them. For a more competitive edge, ensure that you select the right employee benefits for your workforce.