If you are a business owner, you know that there are a lot of risks involved. Risk comes in many forms, such as security risks, employee risk, financial, reputational, etc. This means that mitigation risk must be an essential part of your business plan. Fortunately, you can put many processes and procedures into place to help prevent risk in all its forms. All you need is a property risk strategy and the right motivation and know-how. To help you discover ways in which you are vulnerable and how these vulnerabilities can be protected, here are some tips: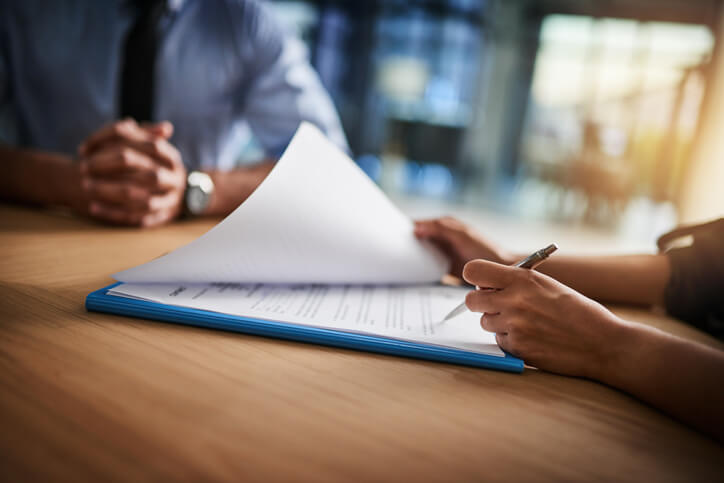 The Type of Business
It is important that toy set up the business correctly from the off. If you are a sole proprietor, it may be tempting to set the business up as such. However, it is possible that this is not the right business structure for you. If you have a lot of assets, then are they protected under the sole proprietor label? Setting yourself up under the right banner means that you are protected if any lawsuit should be aimed your way. So, thoroughly research the types of businesses you can open under and choose the one that is most fitting for you.
Develop a Brand
A strong brand is essential in the fact that it is identifiable to customers. It is a way of communicating your culture, ethics, values, philosophy, what your business ultimately stands for. A strong brand is distinguishable from its competitors, it does not allow you to be mistaken for any other business, and it is a way to create brand awareness, trust, and loyalty. It is a way to enable you to charge more for a product.
Get a Lawyer
A lawyer may not be necessary every day, but if you have one on your books, you will be able to go to them quickly where and when you need legal help. It may be the best plan to go off recommendations, so ask people in the know, other business owners, colleagues, and friends if they know any lawyer who specializes in small business lawyers. Don't just hire someone without an interview. Do your homework. Look at a few different choices and decide who is most able to answer your queries and worries and ultimately who is best for your business needs.
Hire an Accountant
One of the easiest ways to get into trouble is not to file your tax returns correctly. Unfortunately, this is quite easy to do if you are trying to organize it all yourself. So it is worth your while to hire an accountant to look over your bookwork and keep you informed on any amendments in the tax law. They may also be able to save you money on your taxes, and they are experts in this field. They will also be able to give you insight on how best to structure your business, as well as how to manage financial growth, and what is a reasonable amount to pay yourself. An accountant can act as a great consultant, so don't miss this much-needed and sensible opportunity.
Insurance
You are going to need insurance to protect your business. You will need several types, such as liability insurance, data breach insurance, premises liability, employee insurance, and so on. Without insurance, if something does happen, you are liable for all the financial costs yourself. Maybe discuss with your lawyer and create a list of all the insurances you indeed then hunt for the most suitable provider. Always ensure you read the terms and conditions and ensure that everything you need covered for your business type is covered with no extenuating circumstances listed, as you do not want to be left open if and when a lawsuit is filed against you.
Data Protection
With cybercrime at an all-time high, you really do not want to leave yourself open to attack. If you do not protect your data effectively, you are wide open to malware breaches, ransomware attacks, and hacking. If you have customer details on file with credit card numbers, this means you are especially targeted. So, it is probably a good idea if you outsource your data security needs to a professional I.T security company unless you are in the position to hire a professional yourself. By outsourcing, you mitigate the risk if anything happens. It is in the company's best interests to protect you adequately. It may be best to go off recommendation in this area too, so you are sure to get someone reliable and good at their field of expertise.
Conduct a Risk Assessment
To be sure that you have identified all the potential risks within your business, you should conduct a risk assessment. This is where you discover all the areas of vulnerability and create plans to strengthen them. Even if you think you have everything covered, conduct a risk assessment anyway just in case there is something you have missed. You can't be too careful.
Be The Best at What you Do
One of the best pieces of advice any business owner can get is to concentrate on running a good business where the products and services are on par, if not above par. How you conduct yourself is how people will see you, so ensure that you have done the best job you can. This includes always acting and being the part personally, creating a great company culture that the staff you employer enjoy working in, and having a vision and goal everyone agrees with and is striving towards. When customers get your products or receive your serves, ensuring that they are happy is a must. This will boost your business and mean you have great reviews on several sites. As customers rely on reviews, this is a must. Also, have a great customer service line too. If something does go wrong, your customer service can save you and even mean you end up with a higher star rating. How you conduct yourself is your biggest asset and how you protect yourself. Never forget that.