Each year the rules of the game for small business owners just keep changing. It's all about adaptability and willingness to make changes within your company to appease your target customer base. Being a business owner is tough, no matter if you're a small business owner who's serving people locally or online or even a medium to large scale business owner.
Managing a business is fairly tough. While it may be tough, one of the biggest lessons that any business owner can learn from is being open to learning. Business owners should constantly be learning, whether it be new skills, new ways to market their product, and also learning from past mistakes. Here are some important lessons that any business owner can learn from.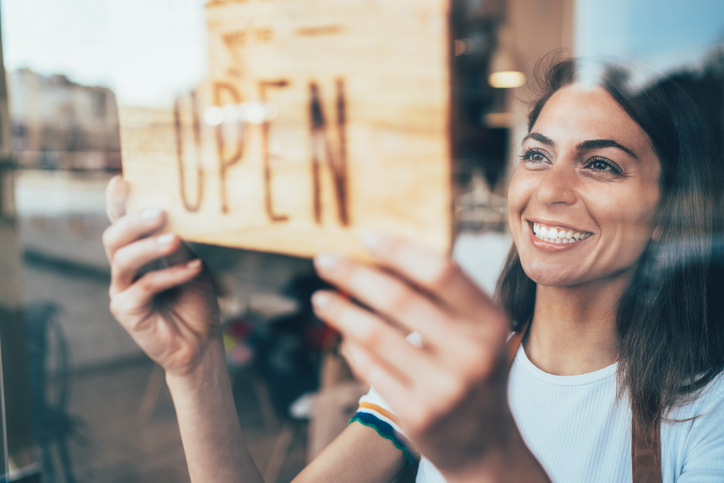 Be open to learning from your customers
Your customers know exactly what they want, so why not listen? As your business grows, you should be listening to your customers more and more. Their feedback is crucial, and they want to be heard. While it can be easy to want to cut out and not read the negative feedback, it's not meant to be insulting. Both positive and negative feedback is important for the development of your business. You want to build your brand into something that's strong, that's resilient, that can survive years outlasting competition. But in order to do just that, you need to be willing to open up and listen to all of your customers.
You need customer support
If you're just one person running your business, it can be tough trying to run all of your departments at the same time, can it? In cases like these, it's best to either outsource or hire a customer service representative. Customers will move on to a better company if yours is not providing the service that they expect. It's important to focus on customer service but it can damage your reputation and can cause potential customers to pick one of your competitors instead. It's critical for building trust, so you'll want to respond to your emails and social media regularly. You want customers to stay loyal, and letting them know how important they are will do the trick.
Under-promise and over-deliver
There's nothing better than exceeding your customer's expectations, it's one of the greatest ways to get their loyalty. Customer experience is like a domino effect, it can only lead to more and more (good) things happening in your business. You want to go the extra mile for your customer, let them know that they do matter.
Don't fear your competitors
As a small business owner, you may be put off by the big guy, the big corporation that's your competitor, right? It's completely understandable why you would. Your business has something that your competition lacks. You'll want to utilize this, their weakness is your strength. One great way to stay ahead of the competition would be through technology and trends. Customers want a user-friendly experience, customers want to buy from brands that align with their views, and customers love it when businesses (especially small business owners) can keep up with trends.
You have a team
Your employees are your coworkers, they're your team. Your business is nothing without them. Unfortunately, many business owners will have this "me" mentality and will forget that their talent is a key component to the success of their business. You can't do everything yourself, so why pawn it on your team? You may also want to look into key components of workforce management to help make sure that the work environment is running smoothly.
Automation is your friend
Why work harder when you can work smarter? If there is work that can be automated, just fully embrace it. It makes things so much easier for you and it also makes it a lot easier for your teammates. This can include social media, just as an example. There are scheduling tools that allow for the automation ofsocial media content to be posted on platforms. This can be a major time saver.
Keep your passions
Chances are, when you created your business it's because you had a passion. This passion could have been a hobby that you loved to do, a solution to a problem, or anything else. If your heart isn't in the business it can be difficult to continue. Be passionate about the work you're doing and be passionate about your business. Being a business owner is far from being an easy task, but in order to get through all the hard tasks, you need to remember what got you there in the first place and also think back on how it will be in the end.